This post may contain affiliate links, meaning if you book or buy something through one of these links, I may earn a small commission (at no extra cost to you!). Please see my disclosure.
Southeast Asia Itinerary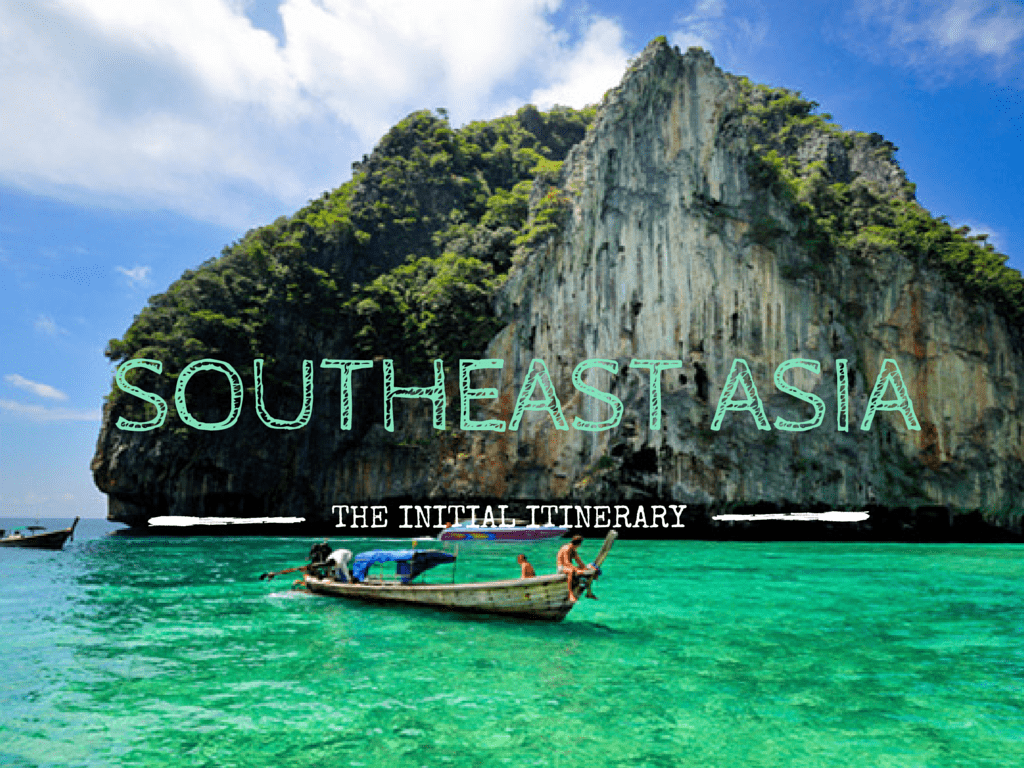 If you hadn't caught the news yet, I'm back to my original plan of going to Southeast Asia in November. You can read all about the details here. I'm not normally this flaky, but I'm extremely happy I went back to my original plan and didn't let my dreams slip through my fingers. I've put together my initial itinerary for Southeast Asia, but am still working on the details of what all I want to see in each country. I'm really hoping y'all will have some great suggestions for me.
Central and Northern Thailand
Bangkok
I arrive in Bangkok on November 6th. I plan on spending about 4 days in the city and then will be heading to volunteer at the Surin Project for a week.
Volunteer with Elephants
The Surin Project is an extension of Elephant Nature Park, but has some noticeable differences. It's actually government sanctioned land and the elephants are all owned privately by individuals. ENP doesn't ultimately have a decision as to how the elephants are treated so I'm likely to witness mistreatment, but the idea is to show the owners that people will pay to come see the elephants in other ways besides those that require mistreatment. I know this location won't be as lighthearted as the other centers, but I think it's something that needs attention so that's why I chose there.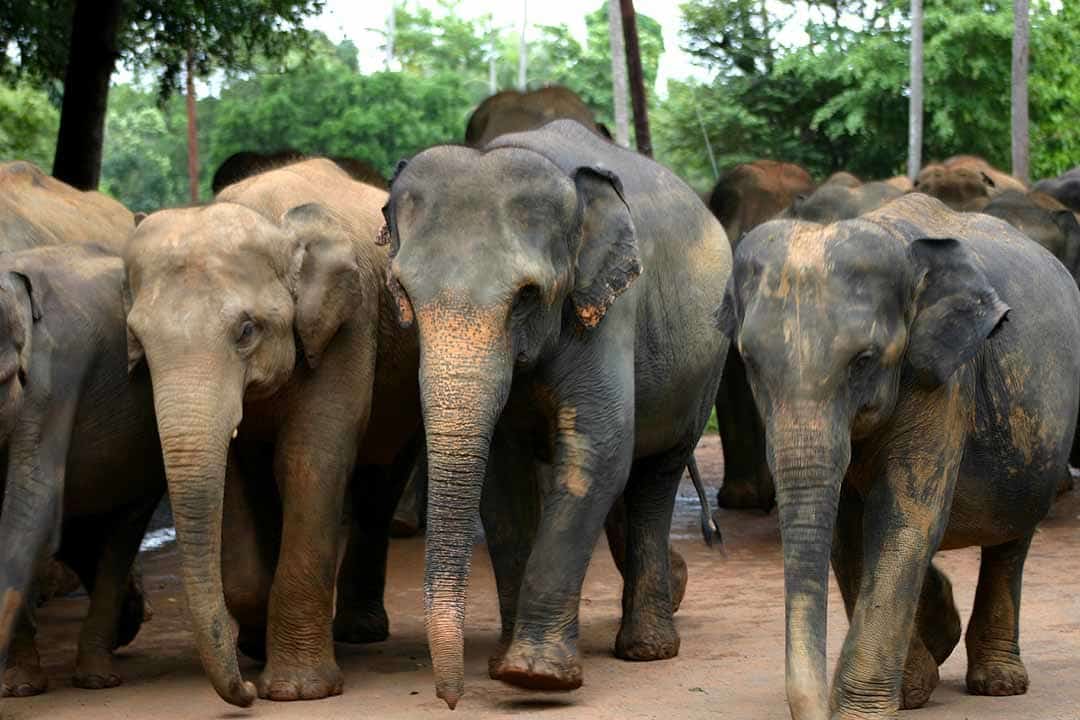 Ayuthaya
After volunteering, I'll be brought back to Bangkok. I want to spend a little bit of time in the ancient capital on my way up further north.
Chiang Mai
For the final two weeks or so of November, I plan on taking the overnight train from Bangkok to Chiang Mai and making Chiang Mai my base – taking a Thai cooking class, visiting surrounding areas of Pai, Chiang Rai and so on.
Laos
I'll travel the Mekong Delta from Chiang Mai to Luang Prabang, Laos. Along with Luang Prabang, I also plan on visiting Vang Vieng and Vientiene in Northern Laos.
In Southern Laos, I definitely want to visit the Bolavean Plateau, Tat Lo, Savannakhet, 4000 islands and Hmong Village.
Cambodia
I plan on definitely seeing Phnom Penh (and the Genocide Museum), Siem Reap (and Angkor Wat), Kampot (and Bokor Hill Station), Kep, the Killing Fields, and Sihanoukville. Some other places I have in mind include Ko Rong, Battambang, Otres Beach, Koh Tonsay, and Kratie.
Melbourne, Australia & Auckland, New Zealand
After Cambodia, I'll be grabbing a flight to Kuala Lumpur, but only long enough to catch a flight to Melbourne. I'll be here a few days before catching a connecting flight to Auckland, New Zealand. I'll be there a few days before catching a flight to the destination that all this flight hopping is for : Samoa.
On the way back from Samoa, I actually be connecting back through Auckland and Melbourne again with almost a week in each place a piece.
Samoa
I'll be spending a little over two weeks in Samoa with one of my best friends from Washington. She moved back there after I left Washington and we haven't seen each other in about 3 years. Very excited for this!
Vietnam
After getting back to SEA, I'll be catching a flight to Hanoi, Vietnam and exploring Sapa and Halong Bay before heading towards Hue and Hoi An and exploring the best beaches in Vietnam.
I'll make my way south before ending in Ho Chi Minh City
Southern Thailand
I'll fly from Vietnam to Bangkok for the Songkran Festival and then spend the rest of April in Southern Thailand. Hello, beaches! I plan on spending all of April in Southern Thailand getting my scuba diving certification, lounging on the beach and exploring the national parks.
Philippines
After being in Southern Thailand for a month, I will be headed to the Philippines. This is probably the country I know the least amount of information about. If anyone would like to help me out with ideas, I'd love to hear it.
Borneo
Borneo actually consists of three countries : Brunei, Malaysia, and Indonesia.
One of the things I'm most excited about here is seeing Orangutans in the wild.
Indonesia & Timor-Leste
After Borneo, I'll be heading to Indonesia. I plan on spending a little bit longer here because I won't lie, I'm probably most excited about Indonesia. I'm really excited about volcano trekking, Kelimutu Lakes, and getting as off the beaten path as possible. I really hope to visit Timor-Leste as well if their is time. I hear the diving is unreal there and not a highly visited destination.
Singapore
After Indonesia, I'll head straight into Singapore where I'll only probably spend a few days because let's face it, I'm cheap and Singapore isn't. I'm sure while I'm more an outdoors girl, that the city life will be a welcomed exception though for a few days.
Malaysia
After Singapore, Malaysia is next and more than likely my last stop. I'm excited to see the Batu Caves, Mt Kinabalu, the Petronas Towers, Penang and much more.

Other possibilities include Hong Kong, Sri Lanka, Taiwan, South Korea.
There's a large possibility plans will change and I'm open to it.
Which places/things/foods would you recommend in these countries? Which outdoor & adventure specific places/things would you recommend (i.e. National Parks, wildlife opportunities, adventure activities)?
Latest posts by Ashley Hubbard
(see all)