This post may contain affiliate links, meaning if you book or buy something through one of these links, I may earn a small commission (at no extra cost to you!). Please see my disclosure.
Looking for inspiration or motivation to travel alone? These solo travel quotes will have you planning your first solo trip immediately!
Solo travel is on the rise and I believe it will continue to be on the rise in the future. Due to more and more resources and support, women are feeling more safe traveling. People are feeling more comfortable saying "You know what?! I don't need to wait for someone to go with me." People are putting more and more thought into experiences instead of material things. People who travel are realizing how empowering and exciting the world is, especially when you traveling alone.
Solo travel challenges you. It changes you. There are challenges to solo travel but there are also so many rewards and benefits. The freedom to decide where to go, when to wake up, where to eat without a bunch of back and forth, and everything else is a breath of fresh air.
Words have a lot of power and perhaps these travel alone quotes will help you make the decision to finally dive into the unknown.
Solo Travel Quotes
You've had xxx country on your list forever but no one ever wants to go with you.
All your friends back out of trips.
Your significant other isn't able to travel as much as you.
Do any of these sound like you? A solo trip is one of the best things anyone will ever do in their entire life. You don't have to be a certain type of person to enjoy traveling alone. If you're outgoing and worry about being lonely? No problem – stay at a hostel! If you're introverted and love being alone – you're golden!
Use these travel alone quotes to inspire and motivate you on your first (or next) solo journey!
1." Traveling allows you to become so many different versions of yourself." – Unknown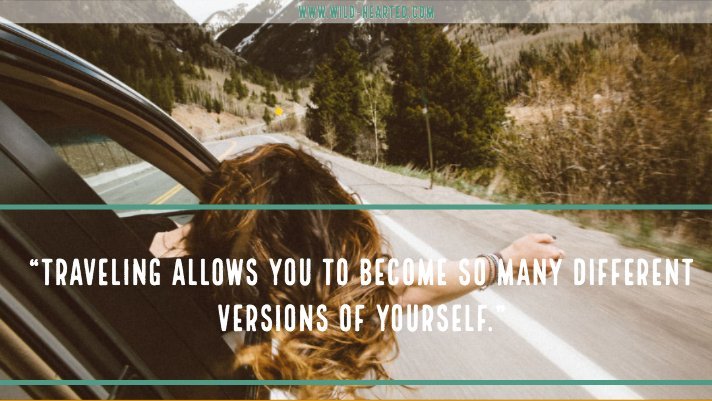 2. "Climb the mountain so you can see the world, not so the world can see you." – David McCullough, Jr.

3. "Travel doesn't become adventure until you leave yourself behind." – Marty Rubin

4. "To awaken quite alone in a strange town is one of the pleasantest sensations in the world." – Freya Stark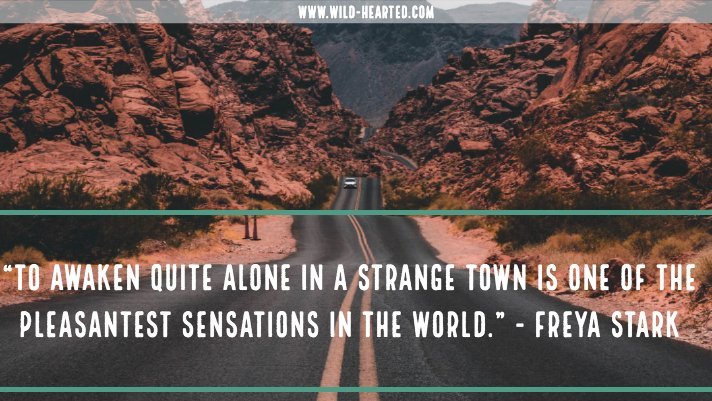 5. "Half of the fun of travel is the aesthetic of lostness." – Ray Bradbury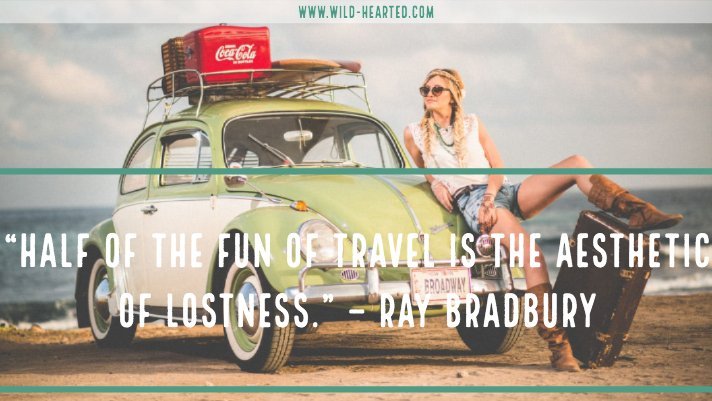 6. "In the end, we only regret the chances we didn't take." – Lewis Carroll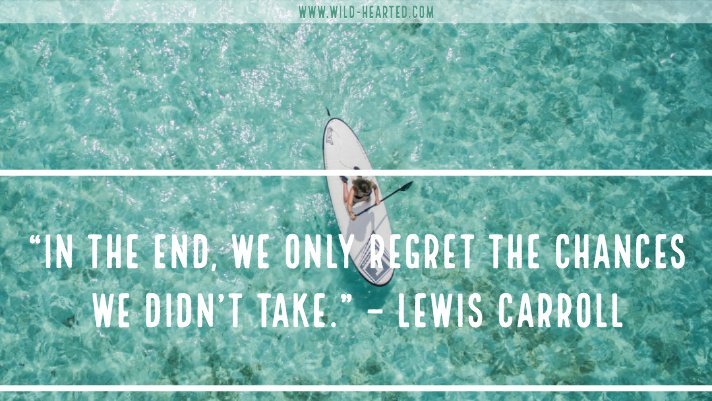 7. "Not until we are lost do we begin to understand ourselves." – Henry David Thoreau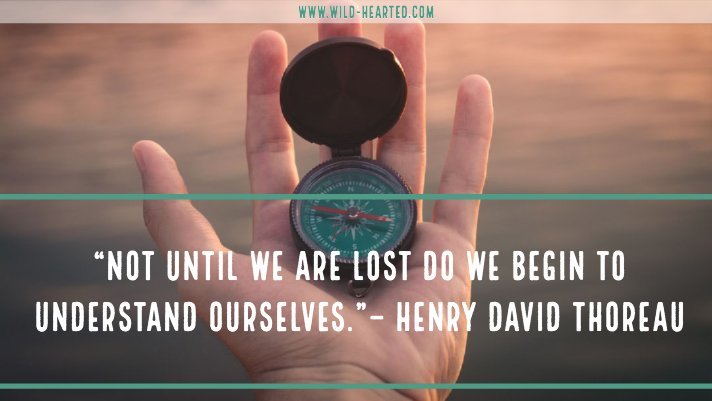 8. "The man who goes alone can start today; but he who travels with another must wait till that other is ready." – Henry David Thoreau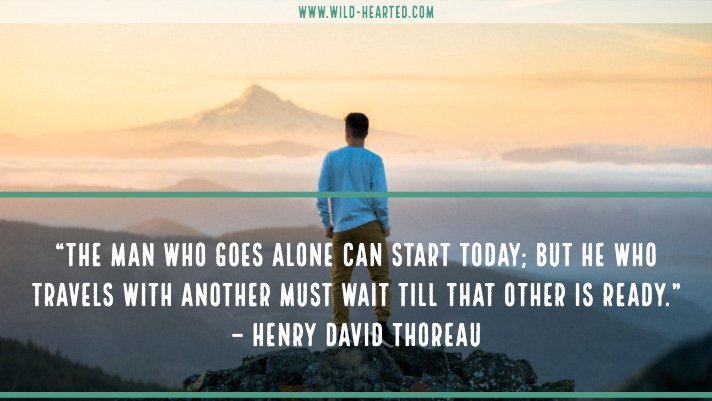 9. "Life begins at the end of your comfort zone." – Neale Donald Walsch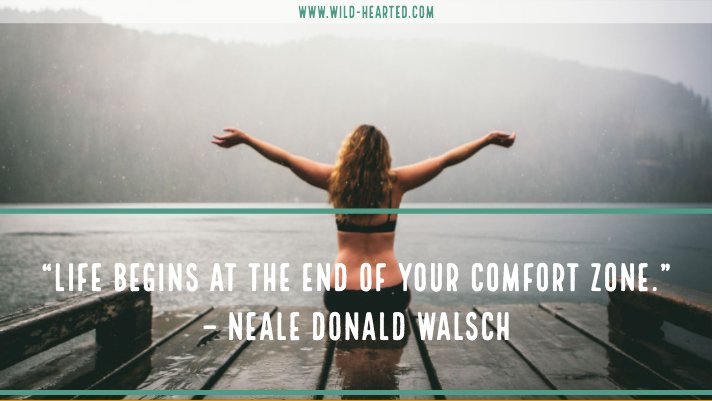 10. "The woman who follows the crowd will usually go no further than the crowd. The woman who walks alone is likely to find herself in places no one has ever been before." — Albert Einstein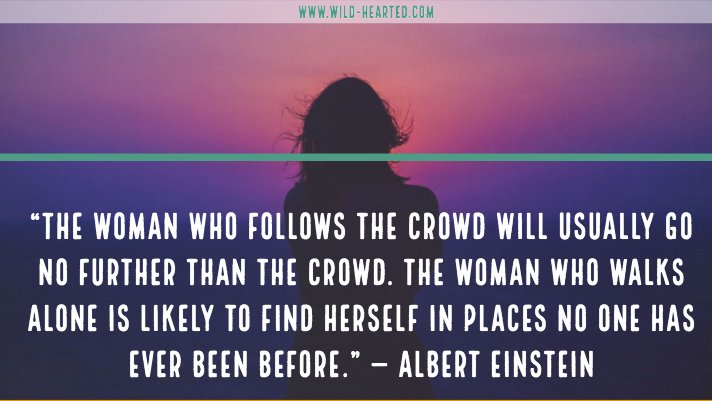 11. "I think one travels more usefully when they travel alone, because they reflect more." — Thomas Jefferson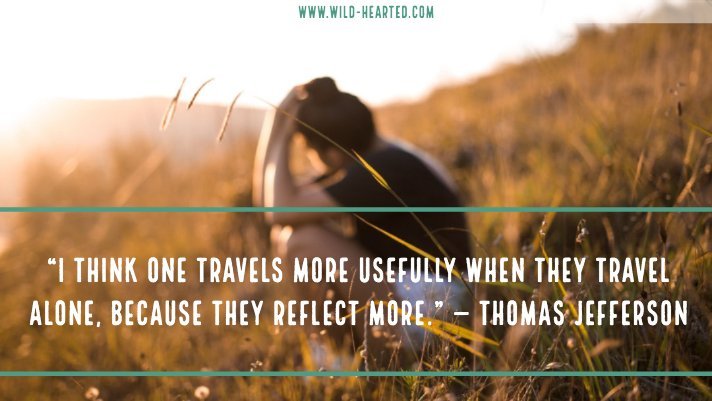 12. "When the traveler goes alone he gets acquainted with himself." — Liberty Hyde Bailey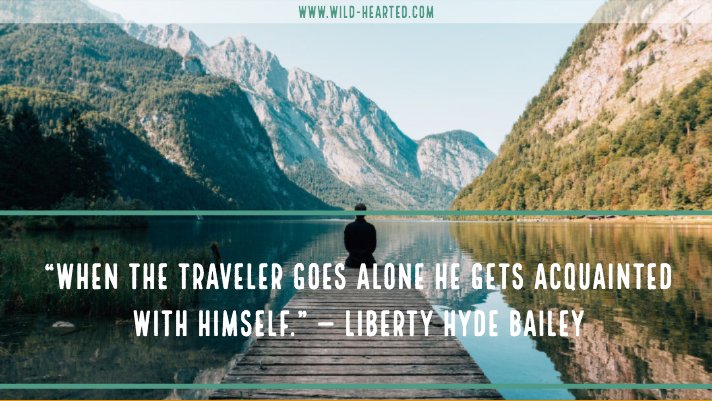 13. "Don't be scared to walk alone. Don't be scared to like it." — John Mayer
14. "I was forced to wander, having no one, forced by my nature to keep wandering because wandering was the only thing that I believed in, and the only thing that believed in me." — Roman Payne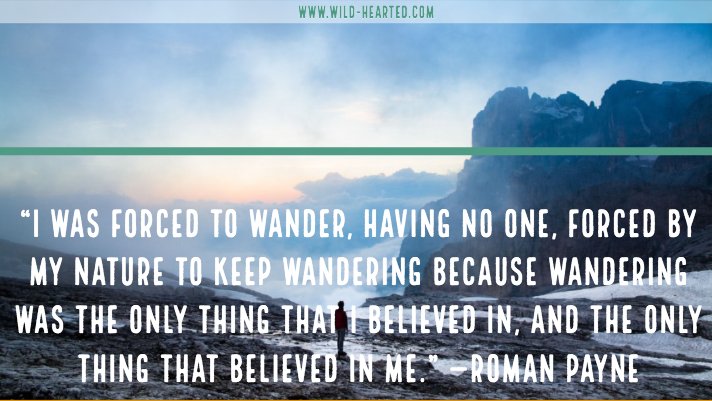 15. "Travel only with thy equals or thy betters; if there are none, travel alone." — The Dhammapada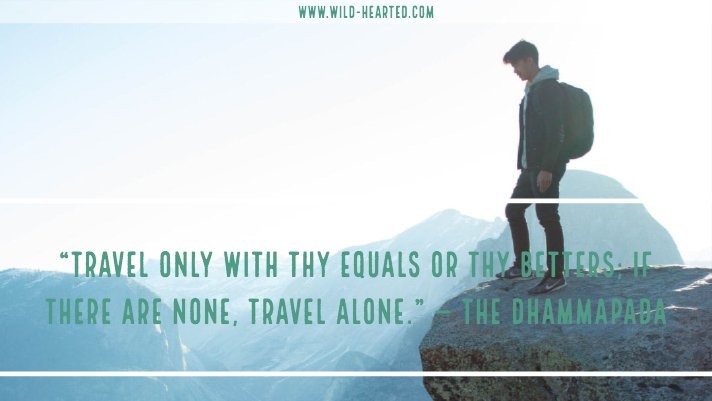 16. "Not I, nor anyone else, can travel that road for you. You must travel it for yourself." — Walt Whitman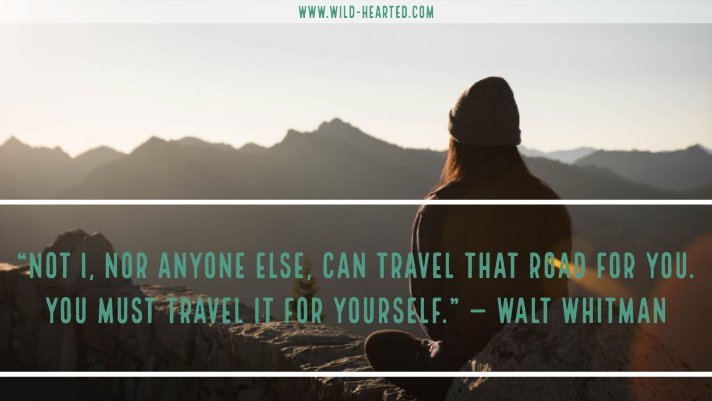 17. "I am never happier than when I am alone in a foreign city; it is as if I had become invisible." — Storm Jameson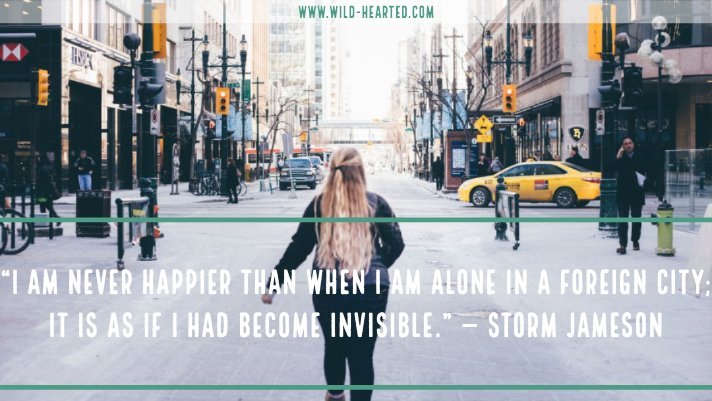 18. "Loving life is easy when you are abroad. Where no one knows you and you hold your life in your hands all alone, you are more master of yourself than at any other time." — Hannah Arendt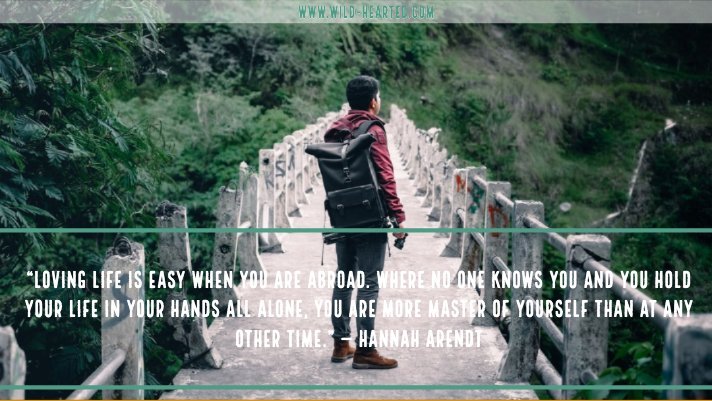 19. "Traveling solo does not always mean you're alone. Most often, you meet marvelous people along the way and make connections that last a lifetime." — Jacqueline Boone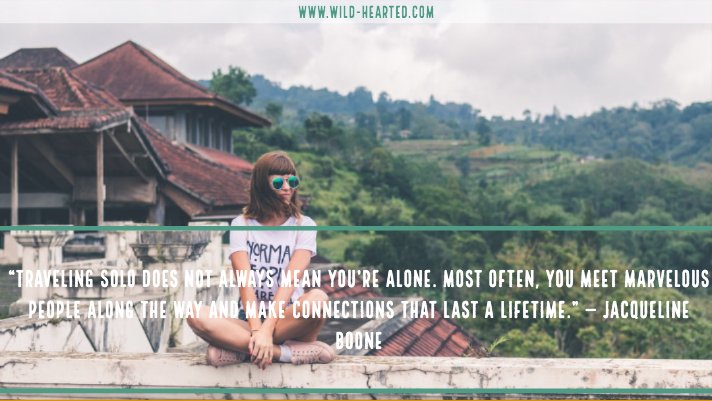 20. "Loneliness adds beauty to life. It puts a special burn on sunsets and makes night air smell better." — Henry Rollins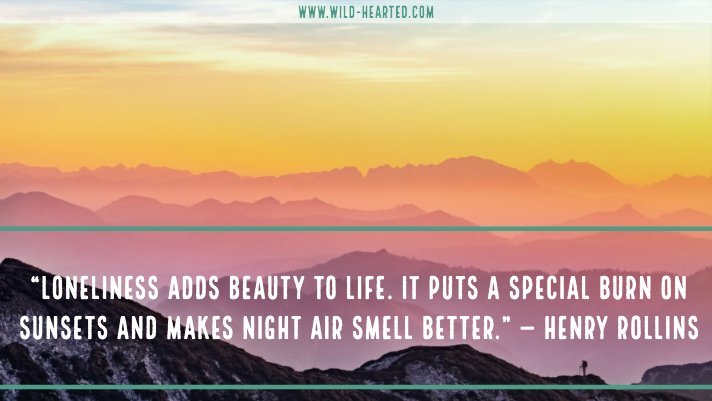 21. "As a woman I have no country. As a woman my country is the whole world." – Virginia Woolf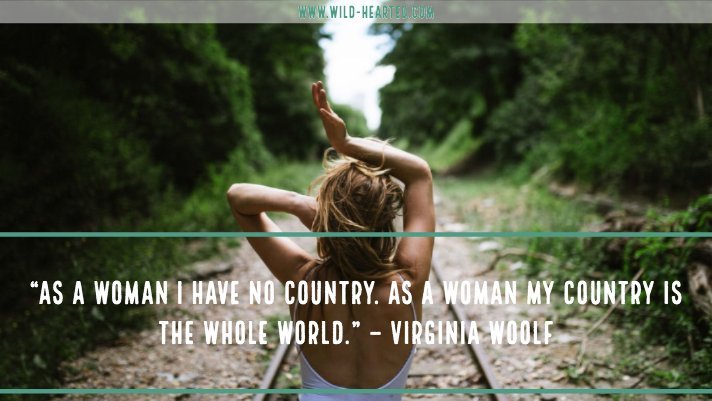 ---
Solo Travel Quotes Overview
I hope this list of solo travel quotes has inspired you to take that solo journey you've been thinking about or planning or putting off for a while.
What other quotes about solo travel have I missed? Let me know!
---
PLANNING A TRIP?
Find accommodation, read accommodation reviews, and check flight prices.
Book attractions, tickets, or guides in advance.
Research using these guides or read my other solo travel posts.
See my packing list.
↓↓↓ PIN FOR LATER ↓↓↓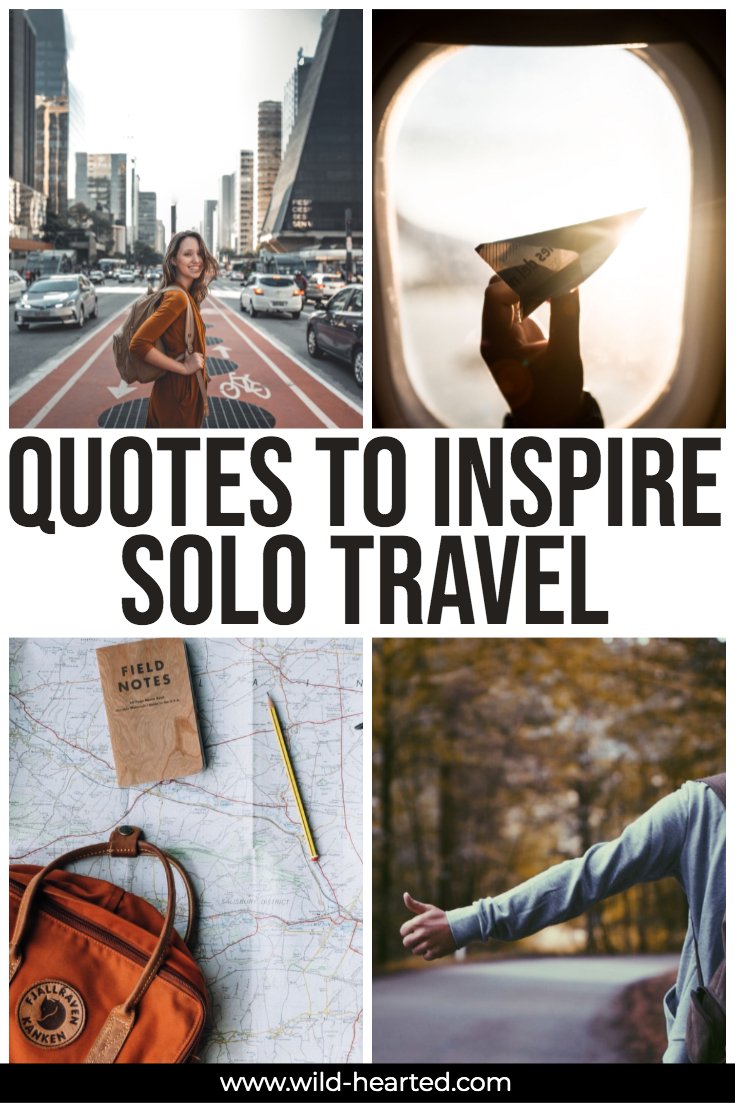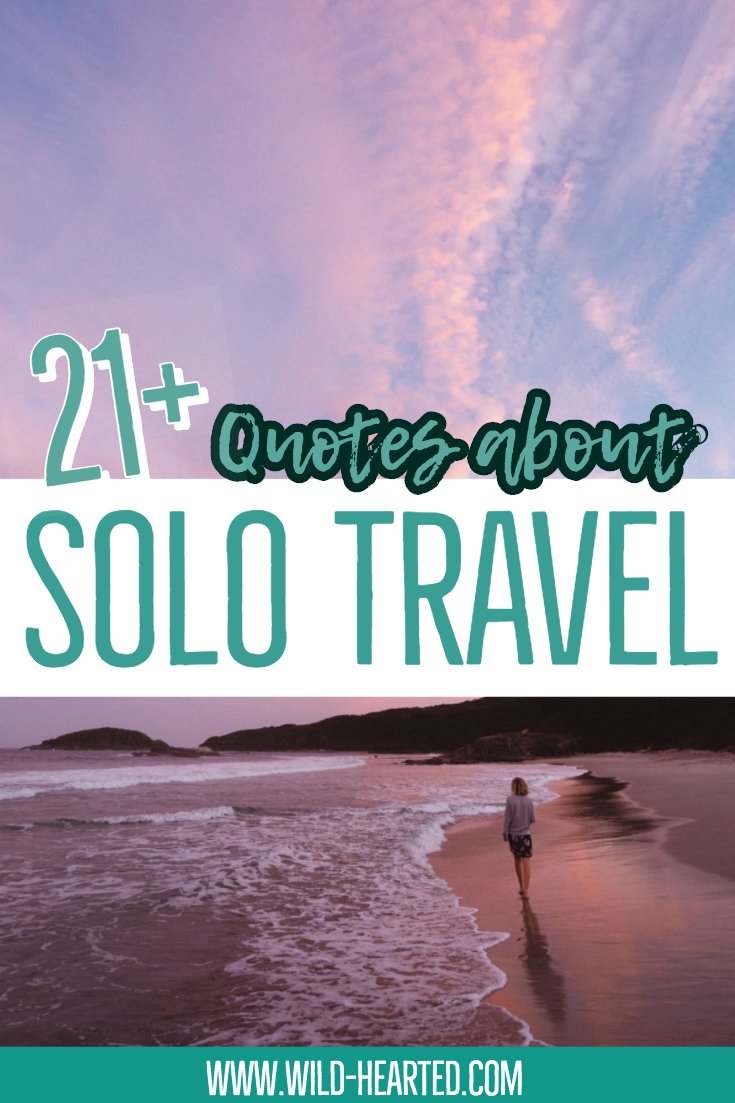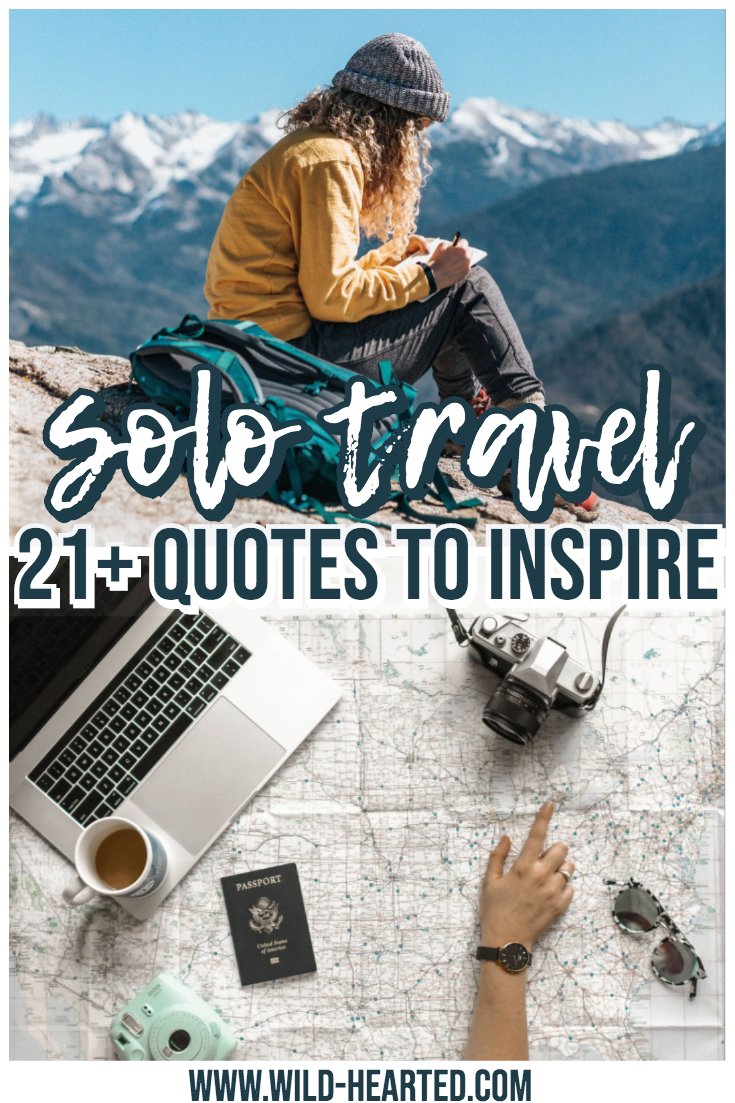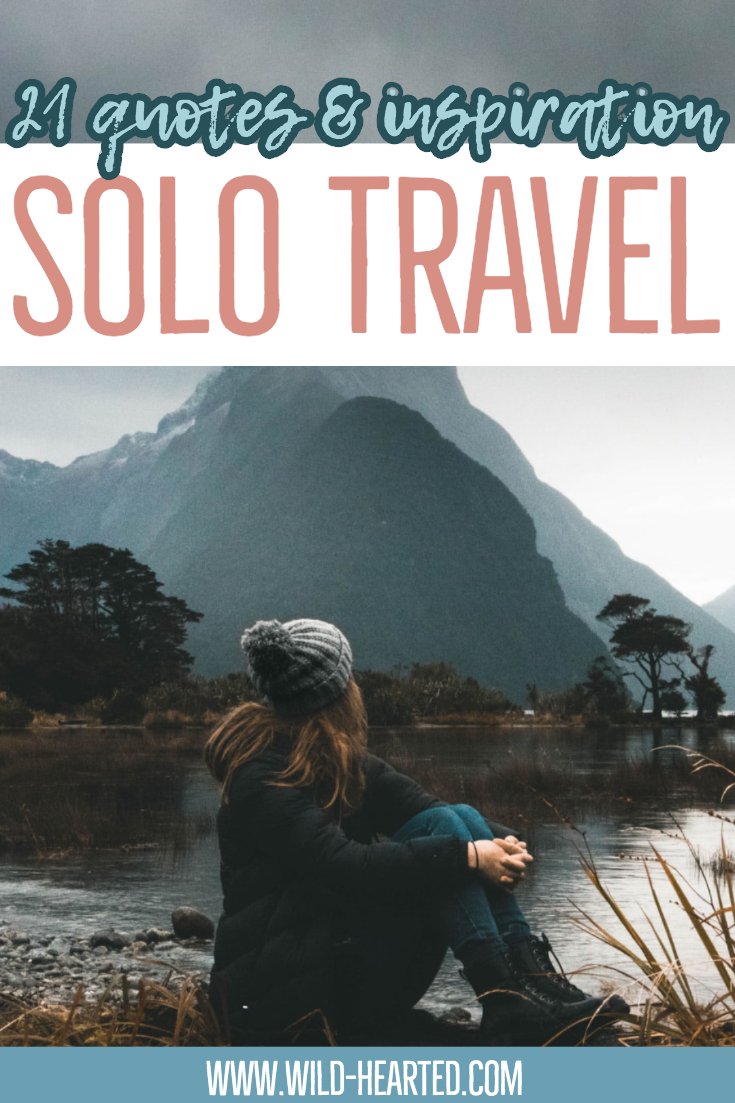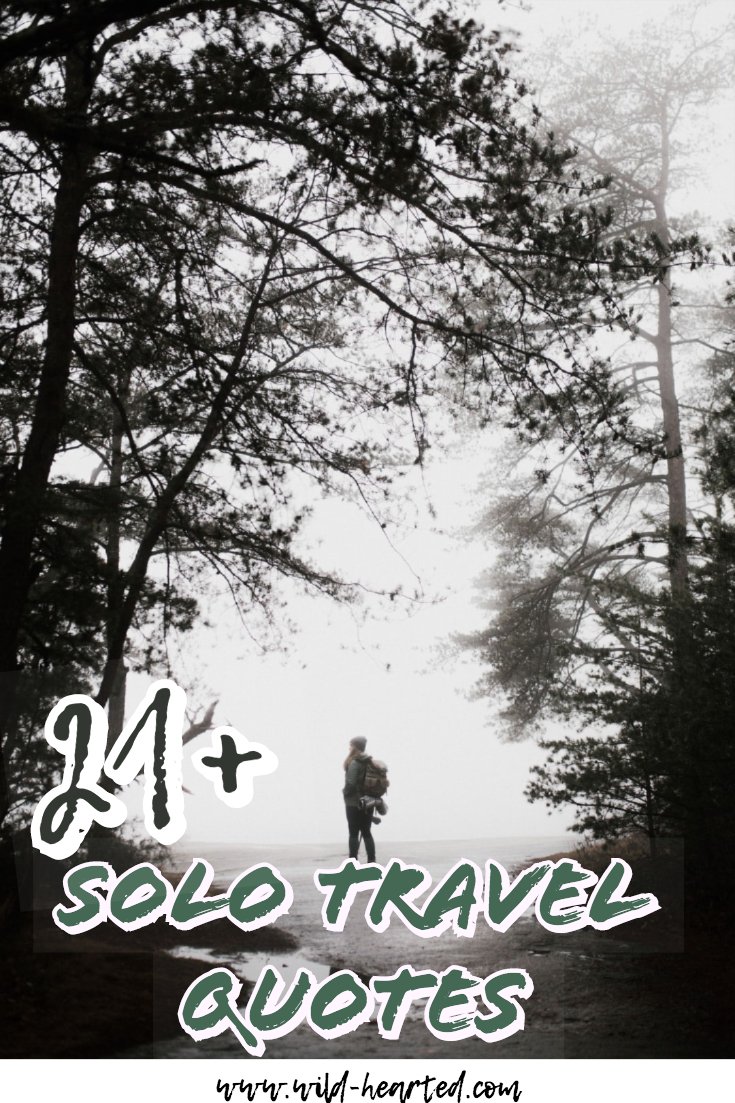 Latest posts by Ashley Hubbard
(see all)