This post may contain affiliate links, meaning if you book or buy something through one of these links, I may earn a small commission (at no extra cost to you!). Please see my disclosure.
We travel with our children with a focus on sustainable tourism, supportive local experiences, and ethical animal encounters. We have chosen to travel in this way to ensure our trips do not leave a negative impact on the places we visit, and also to show our kids that we can have amazing adventures together while also supporting people, animals, and the planet. The great news is, it's not more difficult to travel in this way! Anyone can do it, and it's the best way to ensure your travels are meaningful to the people and places you visit as well as to your own life. Here are the top 5 reasons to take your kids on sustainable travels: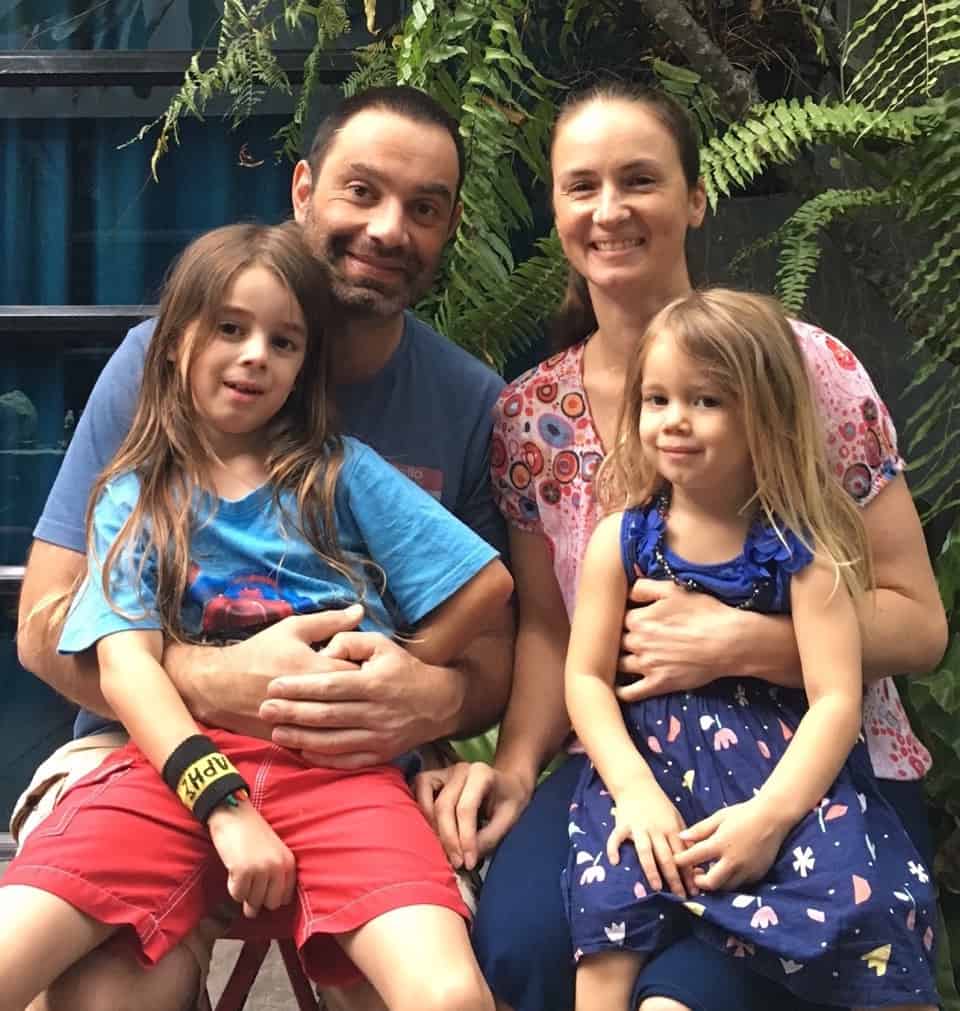 To show them that other people are just like us.
Whether you're travelling in your home country or internationally, meeting new people is one of the best experiences to have. Supporting local businesses and tours with your travel income ensures that your visit benefits the people who live there, not big international organisations who are exploiting the region. And learning about local history, landmarks or culture is a wonderful way to bring the area alive and understand its people.
Travelling is the true equalizer, if you venture beyond resorts or cruise ships. Relaxing, all-inclusive holidays may have a place, and sometimes they are just what you need. But if every travel experience your children have removes them from local life and wraps them in every creature comfort imaginable, what have they really learned? That the scenery may look different but everything they need is still available? That local people exist to serve them? That travel is about seeing sights for a few hours in between kid's clubs?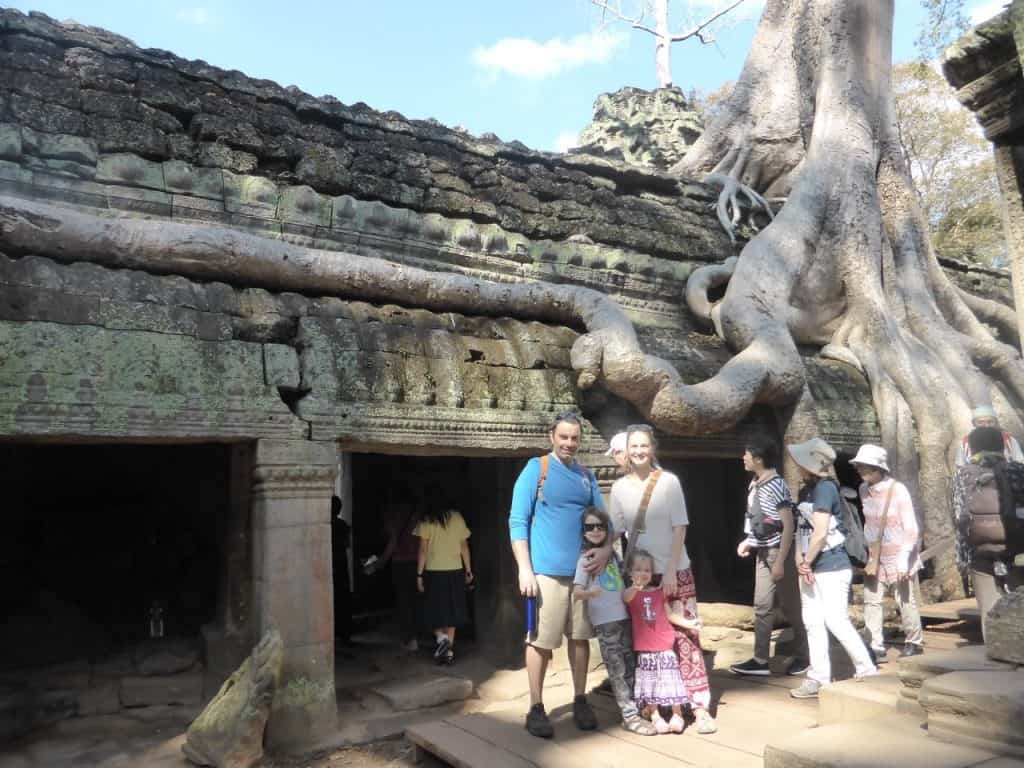 Instead, taking the opportunity to learn about different cultures, and especially talking to people who live somewhere different to you, opens up their minds. Chatting to locals, taking a tour with a local guide, eating local cuisine and being respectful of local customs, is possibly the very best education in humanity there is. Imagine if all kids had the chance to experience various local cultures throughout the world as they grew up. What a different world it would be!
Young children also communicate through play, and they don't need to be fluent in another language to reap the benefits of experiential travels. Our kids have played with other children all around South East Asia, sometimes without speaking a word between them. All children understand the language of fun! It has been wonderful to watch them interact with kids in Malaysia, Thailand, Cambodia and Singapore, and to know that these experiences are shaping their world views. They know that kids everywhere are equal to them, and that they like some of the same things. They also know that because some people look different, it doesn't mean they should be feared. And they are showing that foreigners travelling to these countries are interested in learning about their lives and connecting with them, too.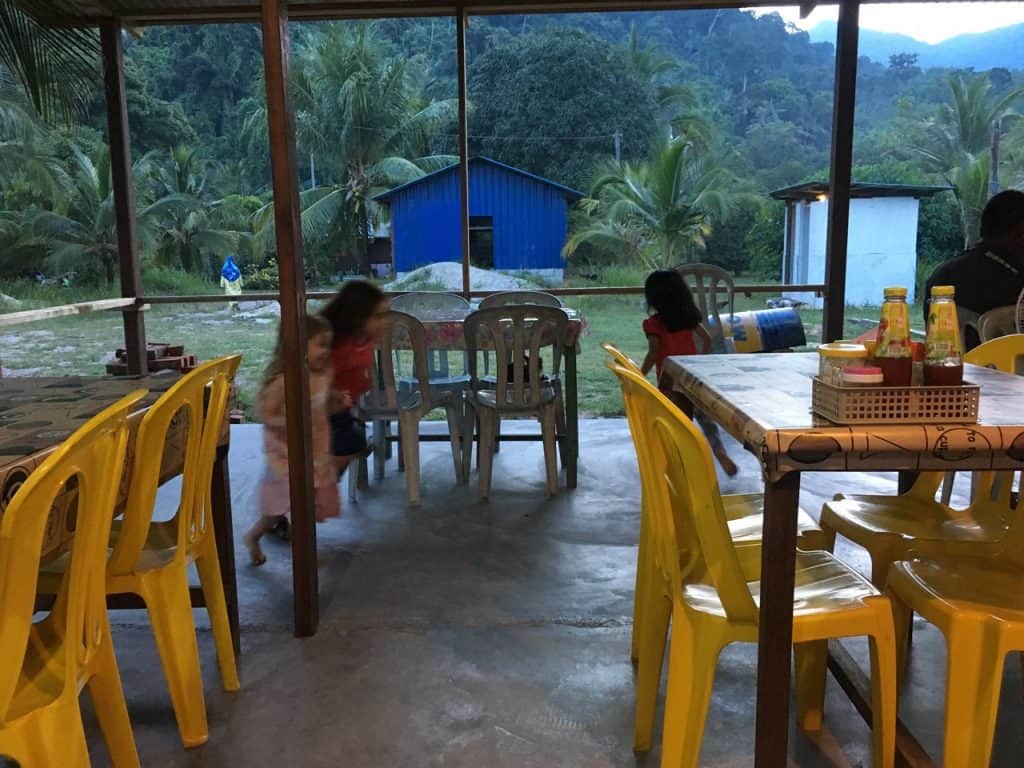 ---
To see animals in their natural environment
Many kids (and adults!) love to see new animals while on vacation, especially if there is no access to those animals in their home town or country. Our family also loves animals and we were excited to see some elephants and other Asian creatures on our last adventure. But we did not want to see them in captivity or watch them performing a show for us. Even when we could have visited one of the 'world's greatest zoos' in Singapore, we chose not to support a venture that benefits from keeping animals contained. Why?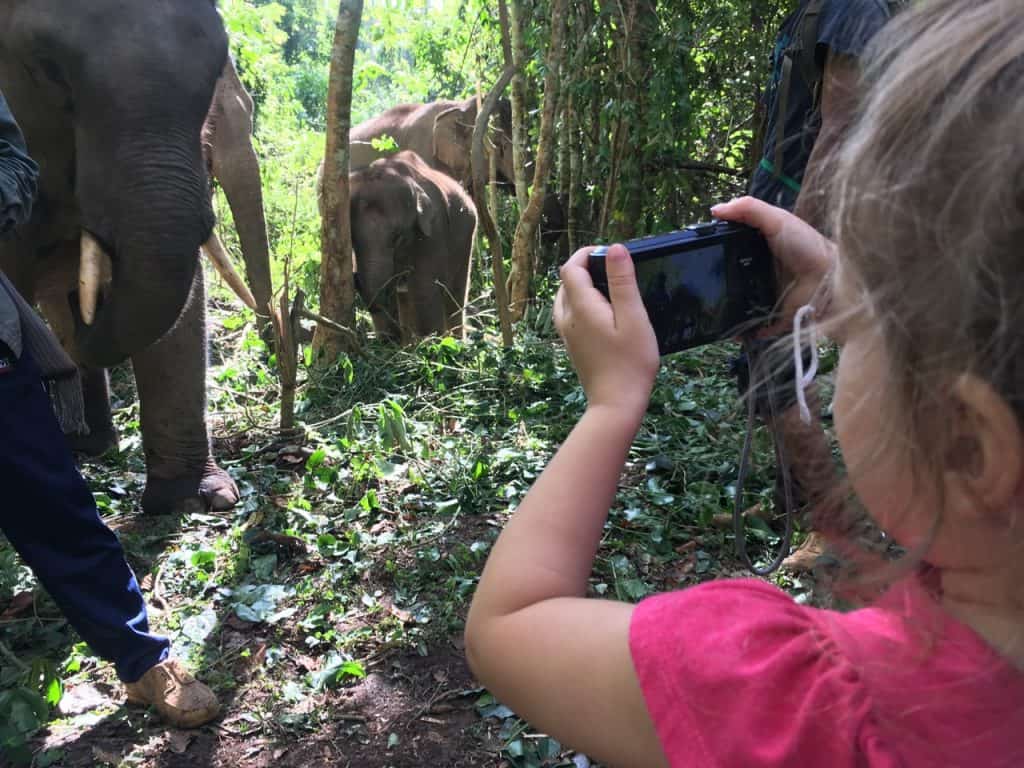 Because even though most zoos are involved in conservation efforts, they are still profit-making businesses. And any animal performance is forcing animals to do something unnatural. Most tricks have been taught by force; beating or otherwise harming the animals until they break and are submissive. They do not want to learn how to paint or ride a bike! They want to live their lives as naturally as possible.
We researched fully until we found a way to see elephants in Thailand truly ethically, and as close as possible to wild conditions. The time and effort involved to go to see them in the mountains outside Chiang Mai was considerably more than it would have taken to visit an elephant show, or have a ride in one of the hundreds of camps. But the payoff was getting to observe them happily living in their natural environment. We spent a memorable day just watching them foraging and playing with each other, and learning about their natural diet and behaviours. It was magical. You can read more about our experience in this blog post.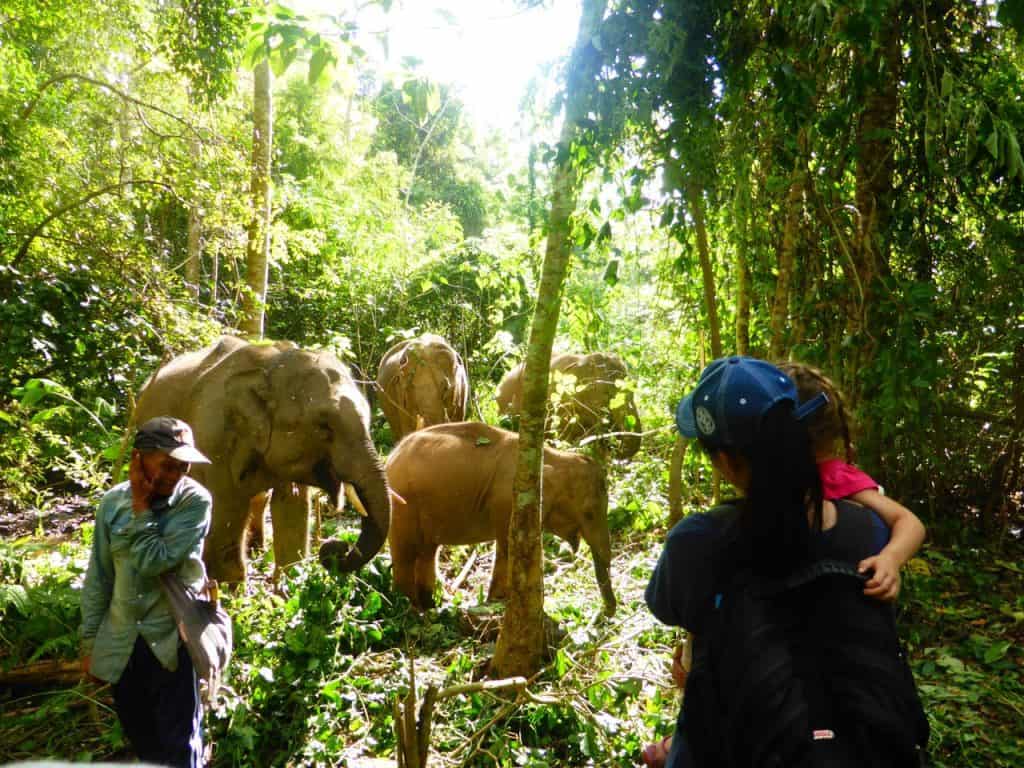 The best thing about taking kids on adventures like this is that they learn where animals really live and what they're really like. They learn not to expect that animals are all in one place for their convenience, and they learn that animals do not exist for them to touch and hold whenever they please. Respecting their wild nature and making the effort to see them are an excellent foundation for a lifelong understanding of animal rights.
---
To get first-hand understanding of environmental issues
Travelling sustainably means being responsible for your impact, and taking that responsibility ensures you are thinking about the many ways you can travel lightly. Thinking about carbon emissions may lead you to primarily travelling overland, which is a big difference to most travelers. It is lovely to travel slower, and gives much opportunity to enjoy the landscape and chat about what you're seeing and why you're taking the train or bus.
You might be worried about adding to huge waste issues in many countries, and thus travel with your own reusable supplies. You might also choose not to support wasteful practices or make an effort to ensure any trash you do create is recycled properly. Kids are sure to notice differences in practices between home and your travel destinations, and they are able to be involved in all activities geared towards minimizing waste.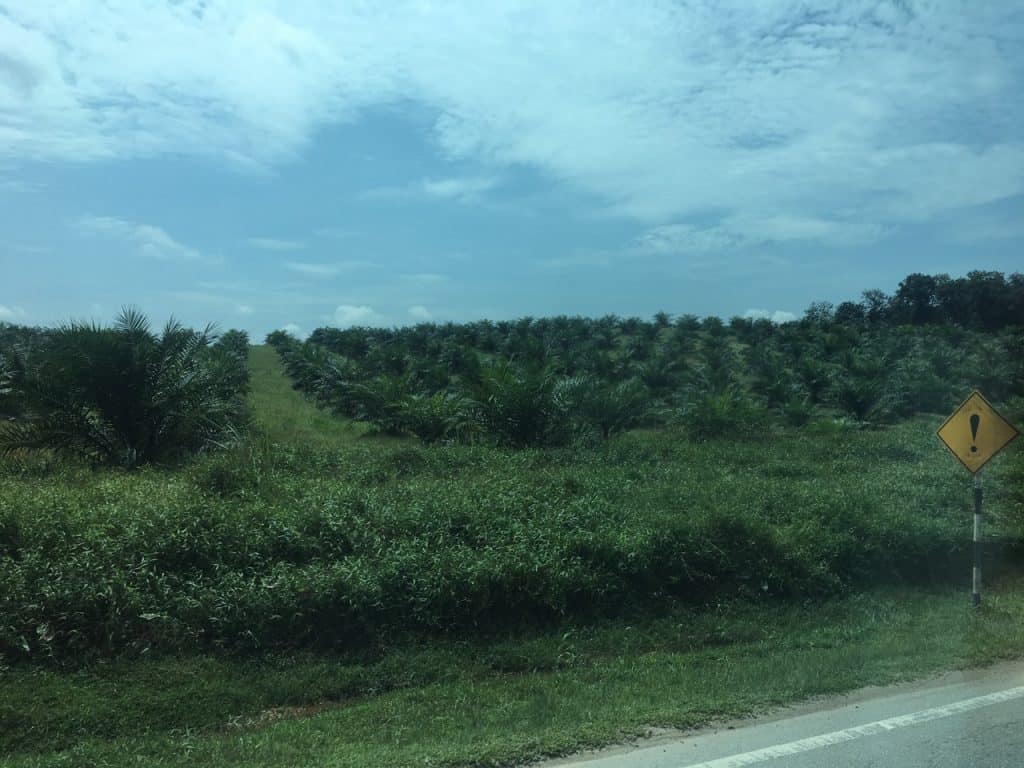 You might have the chance to see an endangered species on your trip, which is an amazing opportunity to glimpse a rare creature and can spur great passion to help them. Even if not, it can spur excellent conversations about why they're endangered, cultural beliefs and conservation efforts. Or you may come across new landscapes like virgin rainforests, worlds of ice, island homes or barren deserts. Almost everywhere on earth is touched by an environmental issue of some sort, and experiencing a very different place often puts the issues in the spotlight.
When we visited Malaysia last year, we spent a lot of time on buses and could really see the amount of palm oil plantations there. We also visited some people who live in the forest, and spoke a little about the impact that growing palm fruit for oil has on them. It was very real to us as we always try to avoid products containing palm oil but found that it was very difficult to do, in Malaysia especially. All of our awareness of this big issue increased dramatically from that trip. We didn't have to lecture the kids or even talk about it a lot: just seeing things for ourselves and chatting naturally about what's going on was enough.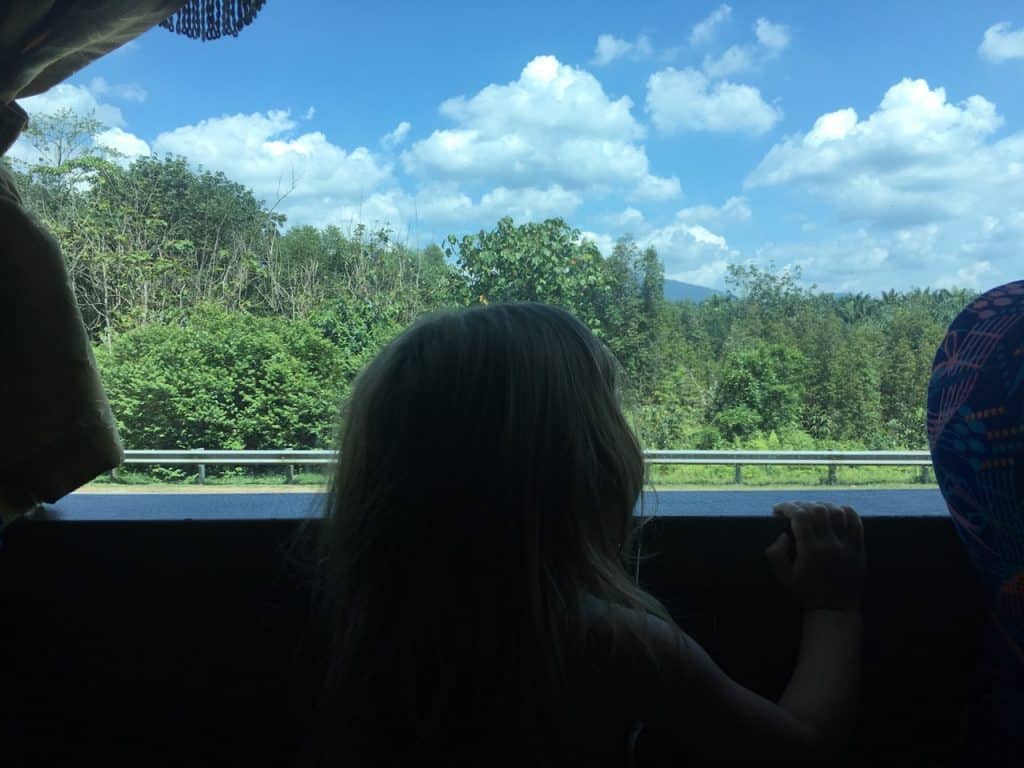 ---
To lend a hand and create a holiday you'll never forget
A great way to travel more sustainably is to volunteer your time to support a cause you are passionate about. Volunteering can take many forms, and some kinds are so popular that they have become exploited – taking advantage of people's kindness by creating a need that isn't real. Helping orphans is the most common form of 'voluntourism': taking people on tours of orphanages, which are often kept in squalid conditions to attract more donations, to see children who are not really orphans.
Being aware of the cons is important, so doing research about a cause you want to help is vital. But there are many legitimate organisations and even families who need a hand! We wanted to help sea turtles on our SE Asia trip, and we were happy to find a non-profit project that needs volunteers to help with unskilled work, and who also accepts children to help. We spent a wonderful week on Tioman Island, Malaysia, helping the Juara Turtle Project which relocates eggs to their safe hatchery, and educates visitors and locals about turtle conservation. We got to see a nest of eggs and some turtle hatchlings being released, which was wonderful! And we made friends from all over the world, with other passionate people who are committed to making a difference.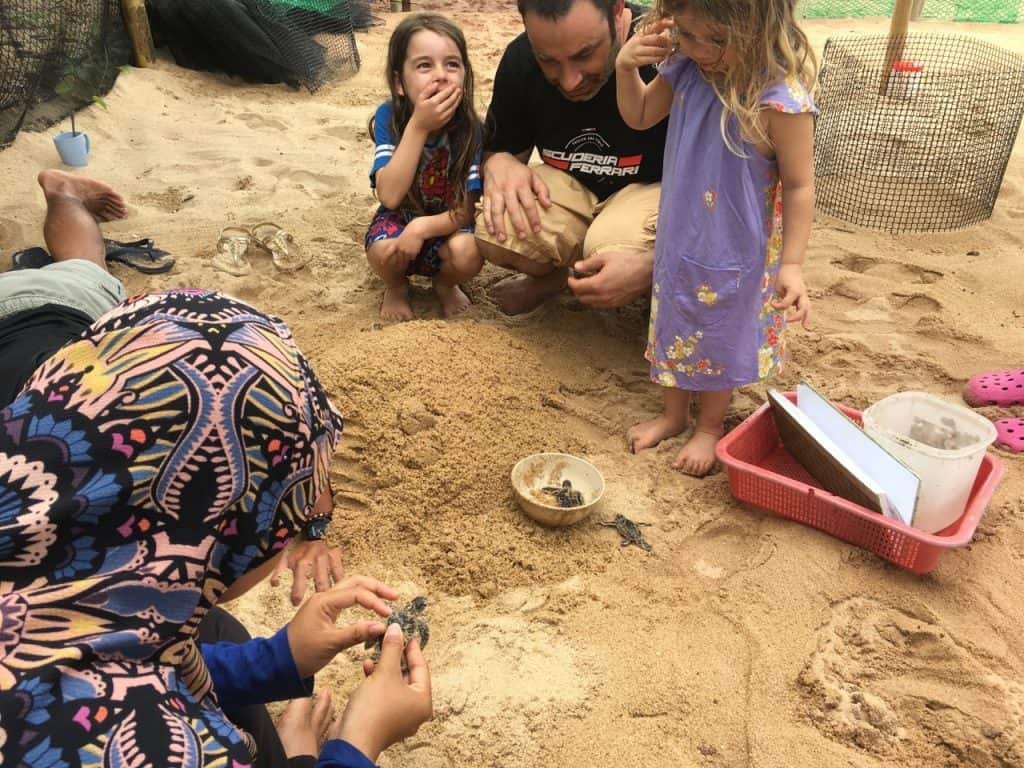 Our kids were able to help with most of the tasks with us, and learnt a lot in that week. They enjoyed interacting with the other volunteers and staff, and even helped me when I was giving 'turtle talks' to visitors to the Project! It was a great experience for all of us. But you don't have to volunteer for a whole week or more to make a difference: a couple of hours with a reputable organization can be very beneficial, or even collecting rubbish on walks is helpful for everyone. And choosing to support a tour or service that is a social enterprise or locally-run, is another way to give back from your travels.
We spent an amazing 3 weeks in Siem Reap, Cambodia, supporting NGO's, social enterprises and eco-friendly businesses, and it was a great way to ensure our travel income supported the future for local people there. It was also really enjoyable! All of these organisations have a wonderful vibe, and are run by caring people who really want to make life better for everyone. It was a great way to meet others and support great work too.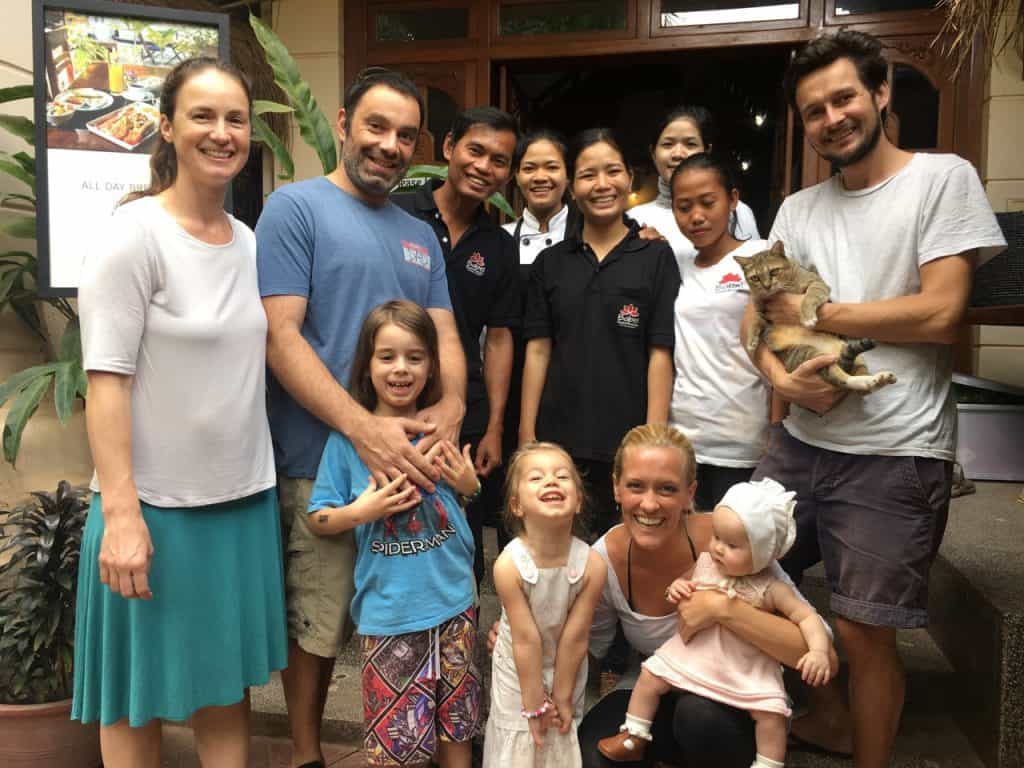 ---
To learn and grow, together
Travelling more sustainably is an exercise in being mindful. It is not more difficult than 'regular' travel, it just requires a different focus: searching for accommodation and activities based on eco- or socially-conscious criteria; packing lighter and moving slower; immersing in a culture rather than skimming the surface. Choosing to travel in this way is choosing to be supportive, which is another way of saying it's choosing to travel with love. It's choosing to grow in mind and heart, to expand in knowledge and compassion. It's choosing to help others as you evolve yourself.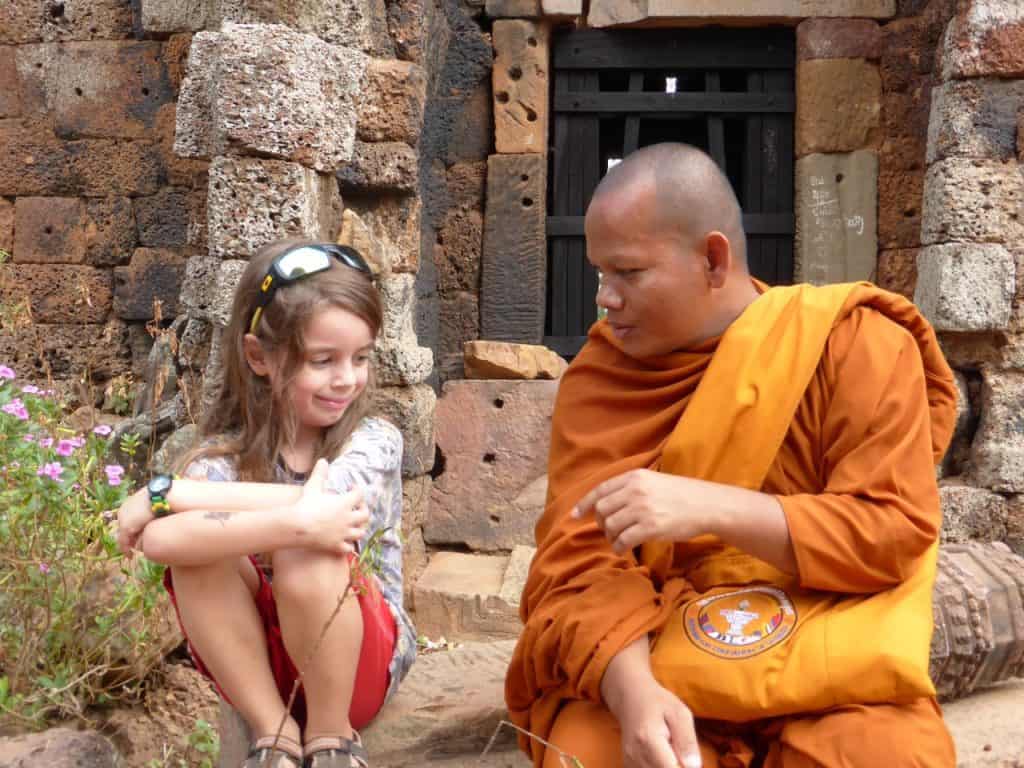 Taking children along on our travels gives them the same gifts, and teaches them that we can live anywhere with respect and compassion. You grow together, side by side, learning and changing and maturing. So many people commented about how much our kids changed after 4 months overseas – which is common after traveling – but I really think that having the focus we have is contributing to their empathy, openness and resilience. And as our children see us focusing on being helpful and respectful as we travel, they see that our best qualities can continually be practiced and refined. They also know that we are learning just like they are, so they grow up knowing that learning is a lifelong journey which can be enjoyable, supportive and connective.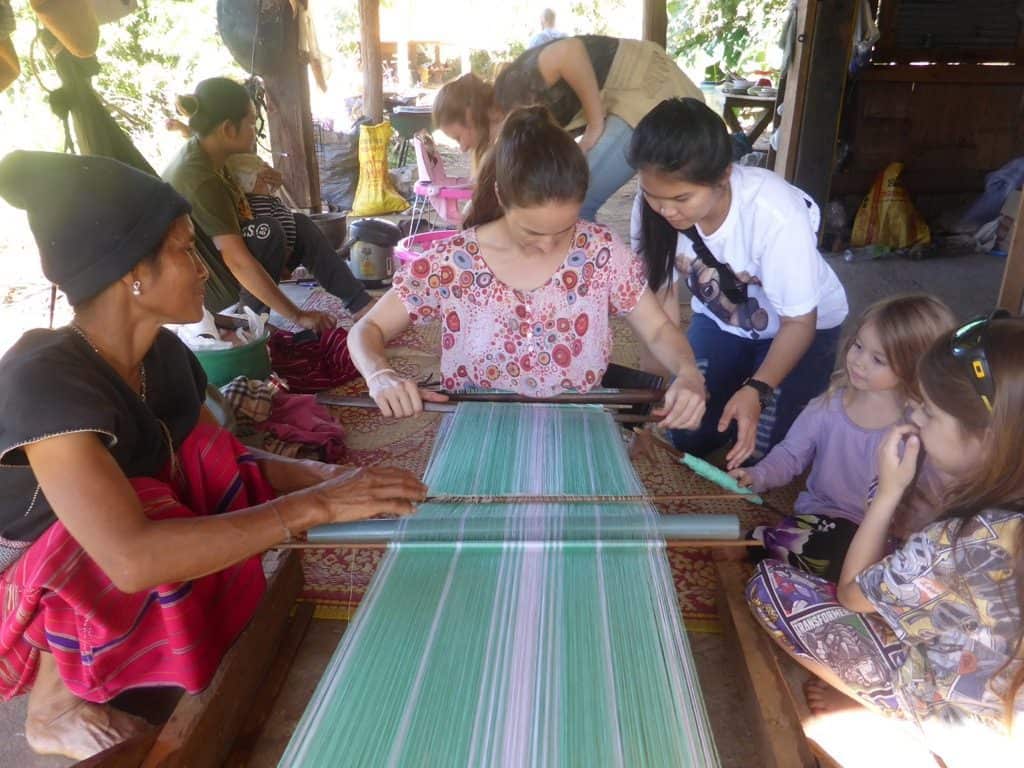 We think these are some of the best life lessons we can provide our children with, and we love to have adventures with them as a close-knit family unit. It is truly a blessing to have the opportunity to travel, and it's wonderful that we can make choices to ensure that our travels have a positive impact. We hope, and believe, that sustainably travelling together will create open-minded, aware and active citizens of the earth. And we know already that our travels give us the chance to make a small difference as we discover new places, make new friends, and live an amazing life together.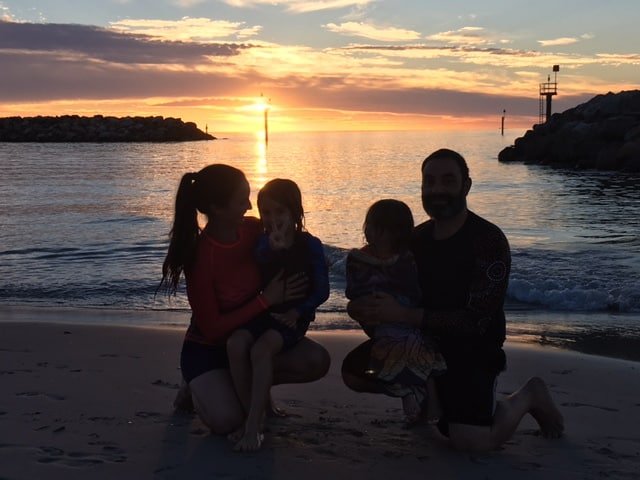 Do you travel with your children? Are you interested in more sustainable tips? Make sure to follow Small Footprints, Big Adventures!
MORE INFO
What else have I written? Find more sustainability posts here.
Like this post? Have questions? Hit me up on Facebook | Twitter | Instagram | Pinterest | Email
↓↓↓ PIN IT ↓↓↓