This post may contain affiliate links, meaning if you book or buy something through one of these links, I may earn a small commission (at no extra cost to you!). Please see my disclosure.
For this week's wanderlust, I have chosen the best places to visit in Slovenia. I feel like Slovenia is one of those countries that just gets overlooked and I find myself drawn more and more towards those kinds of places.
Where exactly is Slovenia?
Slovenia is a relatively small country nestled between Italy, Croatia, Austria, and Hungary. I was oh-so-close last year when I was in both Italy and Croatia. Oh well.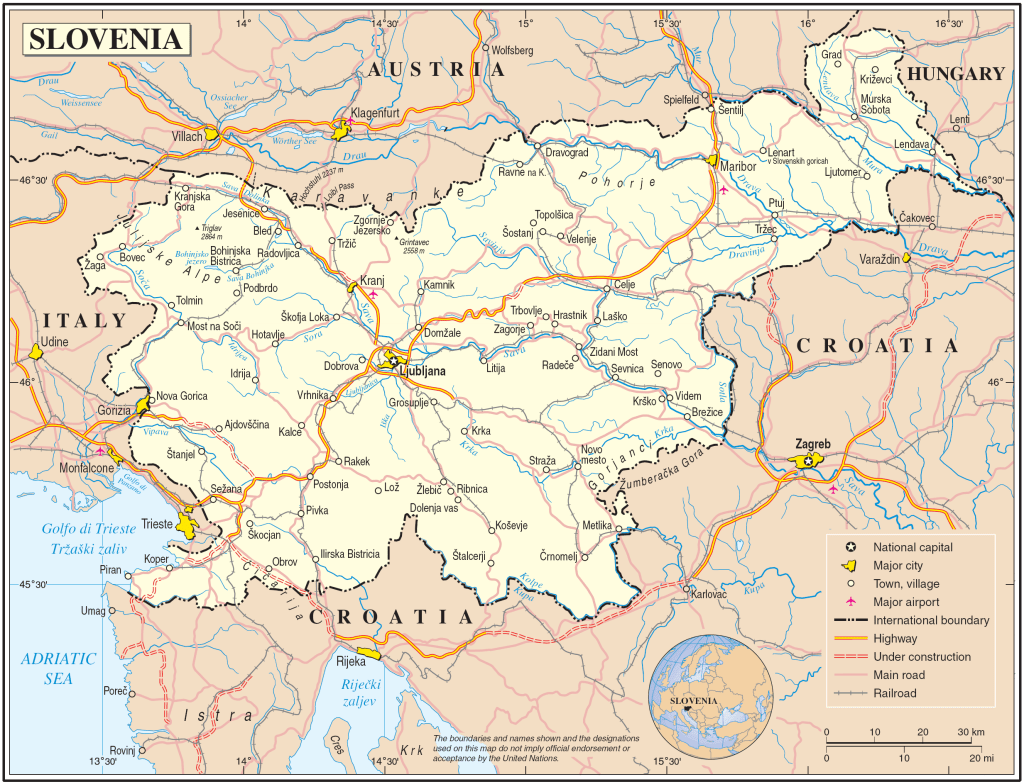 Now that you know where Slovenia is, you are probably wondering…what are the best places to visit in Slovenia?
Visit Lake Bled
One of the first pictures I ever saw of Slovenia was of Lake Bled. That picture alone made me want to go. Lake Bled is located in the Julian Alps in northwestern Slovenia. A medieval castle stands on the north side of the lake and the entire lake surrounds an island.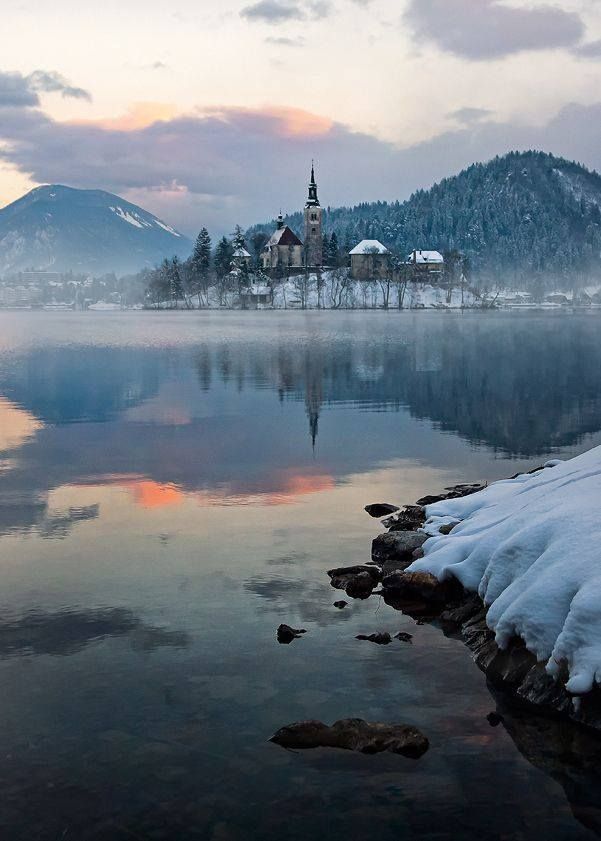 Visit the Predjama Castle
The Predjama Castle is nestled into the side of a cliff. This castle is located in Predjama and is about 10km from Postojna Cave.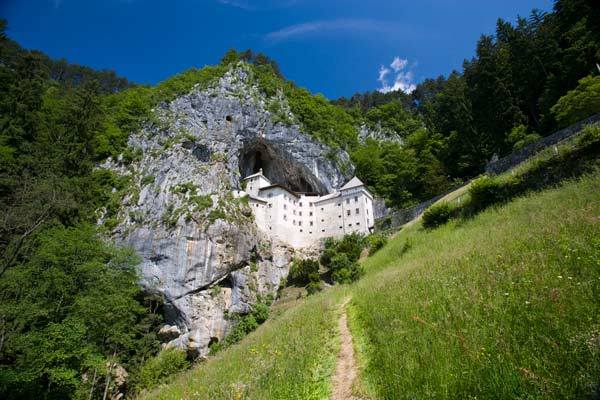 Visit the Lipica Stud Farm
A great way to see Lipizzaner stallions is at the Lipica Stud Farm. This is the oldest European stud farm that breeds a single breed of horse and is the original stud farm of the Lipizzaners. I'm down for anything to do with horses.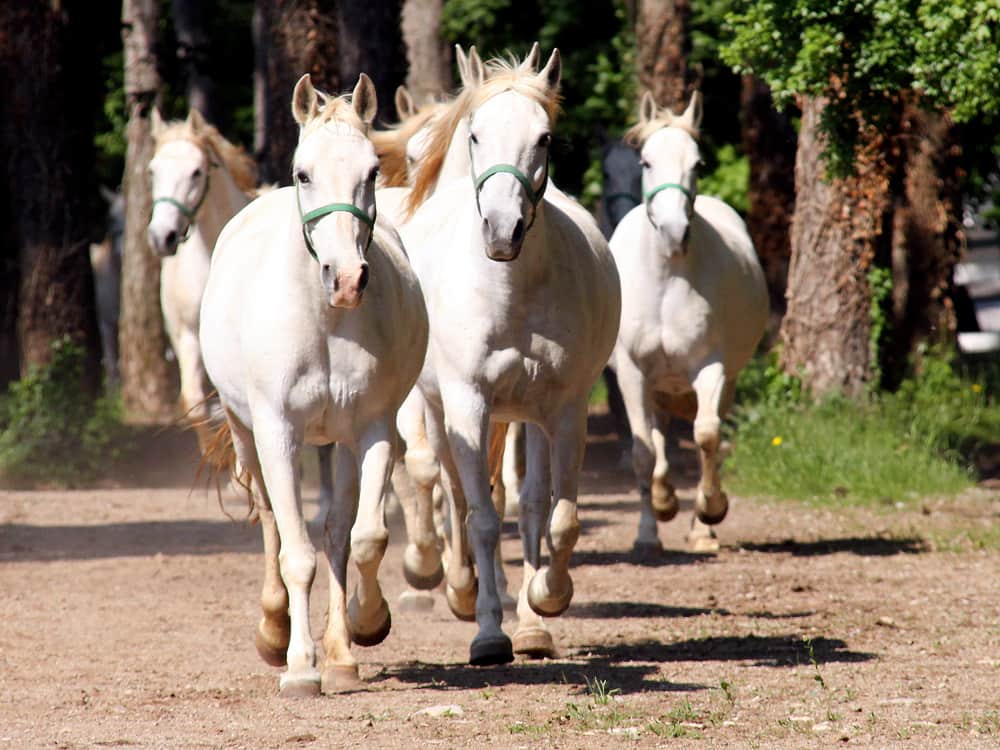 Visit Piran
Piran is in southwestern Slovenia on the Gulf of Piran on the Adriatic Sea. Everyone that visits Piran loves it and it's easily probably the favorite of the coastal towns of Slovenia.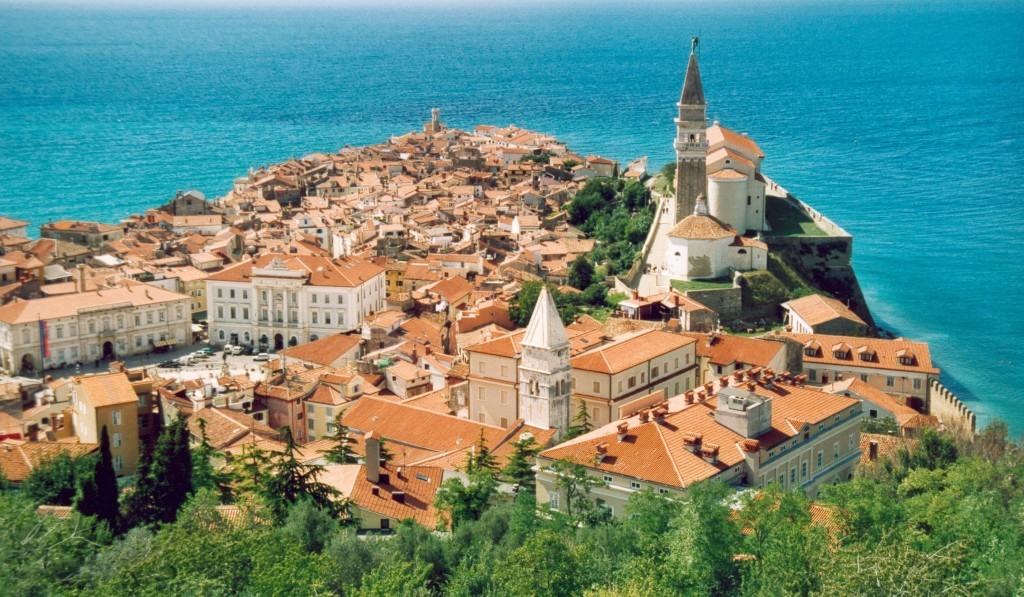 Go Hiking in Triglav National Park
Triglav National Park, the only Slovenian National Park, is in the northwest and extends along the Italian border.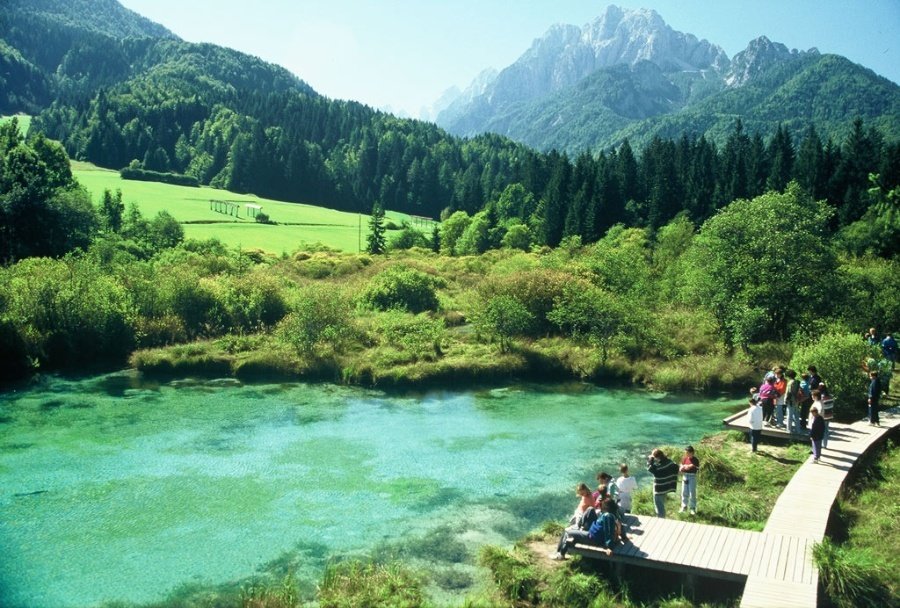 Go Kayaking on the Soca River
Kayaking and rafting on the Soca River is very common and who wouldn't want to. I mean, seriously, look at that water.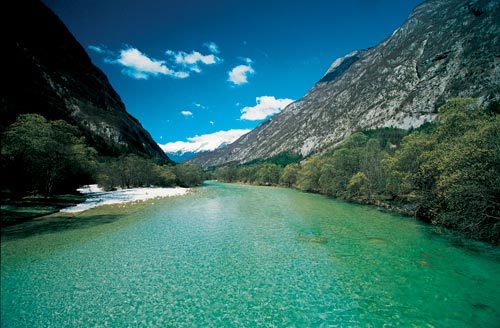 Vintgar Gorge
Only 4km from Bled and carved by the Radovna River, this gorge is a must see.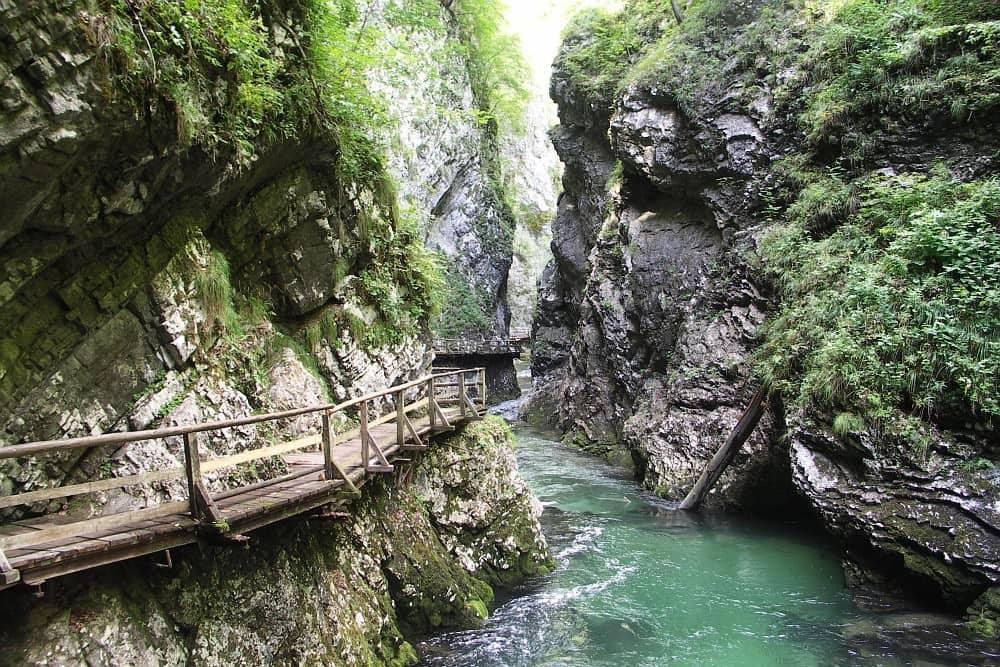 Overall, it looks like Slovenia has a ton of outdoors activities which is right up my alley.
Have you ever visited any of these places? Have any must see or do things to tell me about in Slovenia?
Latest posts by Ashley Hubbard
(see all)