This post may contain affiliate links, meaning if you book or buy something through one of these links, I may earn a small commission (at no extra cost to you!). Please see my disclosure.
Albemarle Inn – Asheville, NC

Southern Comfort in the Blue Ridge Mountains.
The Inn
The Albemarle Inn was a great surprise on our trip. We had planned on camping, but after days of rain and needing some relaxation (and wi-fi!) we found the Albemarle Inn and are so glad we did.
The Inn is a restored 1909 Greek Revival mansion nestled in the Grove Park District of Asheville and is owned by Fabrizio and Rosemary Chiariello.
The Room
We stayed in the Sunrise Suite during our visit which is on the second floor of the house. It is a lovely room with a sitting room attached to it. The king sized canopied bed was absolutely amazing. Something about having to use a small step stool to climb into bed is so magical. There is a television in both the bedroom and the sitting area so you if you are one of those couples who are always fighting over the remote, well there ya go!
We also had our own private bath with an antique claw-foot tub/shower, cozy robes to wear and some of the best complimentary hotel soap I've ever used.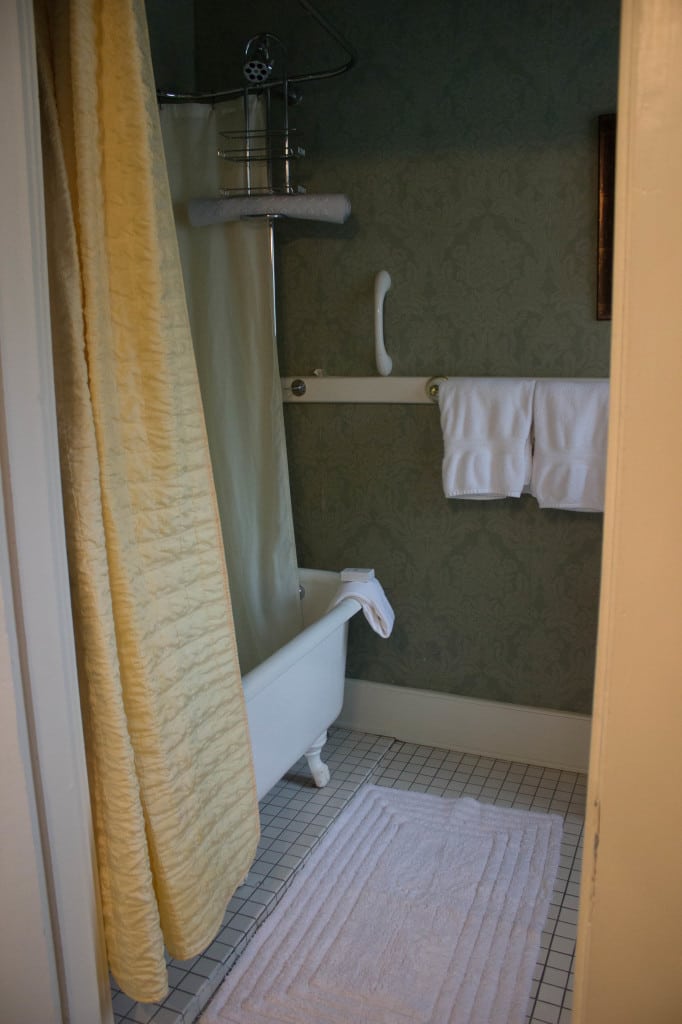 The Service
If you have never been to a bed and breakfast before, I encourage you to go. Even if this isn't your type of thing, do it at least once. The service you'll receive is exceptional, especially at the Albemarle Inn. Kaleb had never been to a B&B before and he was in love with this place by the end of it.
Rosemary and the staff gave us tons of restaurant recommendations, printed us off directions when we needed them, helped us with our bags and the list goes on and on. From the minute we walked in, they were kind and warm to us and helped with anything we needed.
When Kaleb goes downstairs and comes back excited telling me all about the food Rosemary was giving him to try, I knew he was sold.
Proximity and Environment
The Inn and the Grove Park District in general is very close to almost anything you would want to visit in Asheville. We were only about 10 minutes away from Biltmore Estate and minutes from downtown. The furthest we went out was to Highland Brewing Company and it only took us 15 minutes or less.
If you are wanting to explore more of the outdoors along the Blue Ridge Parkway, the Parkway entrance is nearby as well and the distance you travel on it is obviously completely up to you.
Favorite Take-Away
I would have to say for sure the breakfasts each morning. Rosemary is a gourmet chef and an award-winning baker and that really shines through in her 3-course breakfast she prepares each morning.
Some of the items we had included baked french toast, fresh cantaloupe & blackberries, quiche, peaches with a raspberry sorbet and much more.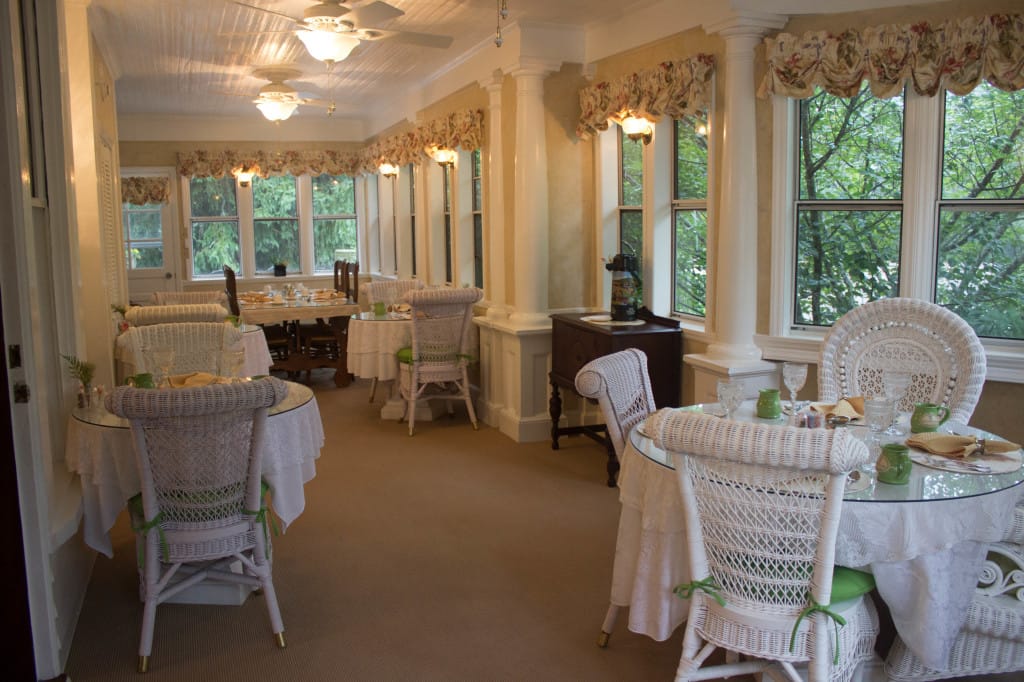 Next time you're in Asheville, make sure to stay at the Albemarle Inn. You won't regret the hospitality you'll receive.
Latest posts by Ashley Hubbard
(see all)