This post may contain affiliate links, meaning if you book or buy something through one of these links, I may earn a small commission (at no extra cost to you!). Please see my disclosure.
Being short on extra cash is common among college students, which may limit the adventures they'd get to take. Accordingly, this article has compiled a list of no-cost activities to enjoy in Boston, ideal for those times when cash is tight.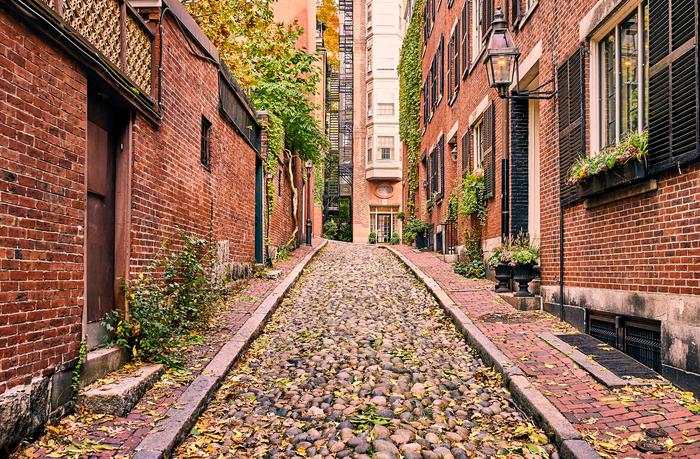 This list can serve as a guide to Boston as it includes attractions that will appeal to students of all ages and interests, such as nature walks, parks, historical sites, and museums.
You may try either of the suggestions this article presents the next time you're in Boston and need to entertain yourself but want to avoid breaking the bank.
Take A Stroll Along The Charles River Esplanade
The Charles River Esplanade is regarded as one of the best things to do in Boston for college students due to its picturesque scenery and fun areas for people to explore. Nothing surpasses an invigorating morning stroll along the river while appreciating the surrounding scenery.
If jogging is more your thing, there is a beautiful 4-mile stretch that overlooks the city that you can jog along. The best part is that it is completely free!
Try Food At Faneuil Hall Marketplace
Popularly known as "Quincy Market" nowadays, the Faneuil Hall Marketplace is among the most fun things to do in Boston since it's filled with cheap restaurants serving desserts, crepes, sandwiches, pizza, and so on.
Everybody can find something that interests them here. In addition, on the majority of lunchtimes, the food court features live music, allowing you to dance while you dine.
If you've never eaten at Quincy Market, you're missing out! Furthermore, you should get some food at one of the numerous eateries along the colonnade, then sit back, relax, and observe people passing by, all while being entertained by a variety of street performers.
Explore The Many Museums
Going to Boston's remarkable and diverse museum collection is another example of the inexpensive or free things to do in Boston. The latter offers plenty of great options for anyone seeking a day of cultural exploration, whether they are art history majors or curious tourists.
Isabella Stewart Gardner Museum
A college student who wants to learn more about fine arts or has to complete various papers on the subject ought to visit the Isabella Stewart Gardner Museum. Guests may save money on entrance with an official student ID, while those under the age of 17 and those with IDs from participating institutions of higher learning, as well as anybody called Isabella, get free entry.
There is hardly a better way to enjoy the museum without going over your spending limit. The majority of the city's other museums provide free entry on specific days of the week. Besides, the Fuller Craft Museum, Bunker Hill Museum, and Boston Fire Museum are all free and open to the public every day, so make the most of your visit to the city by taking advantage of this amazing offer.
The Institute of Contemporary Art
The Institute of Contemporary Art is a dynamic museum dedicated to the investigation of cutting-edge artistic and conceptual practices. This venue favors those who prefer exploring sites at night as all visitors are granted free entrance to the museum on Thursdays from 5 to 9 p.m.
There is also a discounted student rate available for those who want to spend more time there. You should make a point of visiting ICA before you graduate to find out why it has served as a hub for artistic endeavors since 1936!
The Museum of Fine Arts
Anyone interested in art or history will find that Boston's Museum of Fine Arts is a must-see. Residents of Massachusetts, students with proper ID from participating schools, and members get free general admission on Indigenous Peoples Day, Juneteenth, Memorial Day, and MLK Day.
The Museum of Fine Arts features a variety of inspiring works, from ancient sculpture to cutting-edge installations from the twenty-first century. Additionally, students pursuing majors in Fine Art or History may take this opportunity to consult trustworthy essay writing services like CustomWritings for assistance with papers. Professional helpers are available 24 hours a day, 7 days a week to help you write your essays that will help you understand various aspects of the artwork and make your visit to the museum more informative.
Visit The Public Garden And Boston Common
The Boston Common and Public Garden are two of the city's most iconic landmarks and essential stops on any weekend itinerary. If you prefer being alone, it would be best to take a walk around the ponds, explore the pathways lined with trees, or relax on one of the park benches.
Alternatively, having a picnic lunch with loved ones is a great way to celebrate a special occasion. The other top activity in these two downtown Boston open areas is people-watching since there's always something happening worth seeing. The Boston Common and Public Garden presents the best things to see in Boston since you can have fun while engaging in activities that are completely free of charge.
Explore The Freedom Trail
A safe 2.5-mile walking tour called the Freedom Trail is one of the best things to do in Boston as it takes you through some of the city's most significant historical landmarks, such as the Bunker Hill Monument and Old State House.
You'll get a taste of Boston's rich American history while seeing two of the city's most prominent green spaces. Enjoy a day of exploration and education without spending a dime by following this trail.
Recognizing the fun things to do in Boston for college students will make your trip more enjoyable!
Boston is packed with fun things to do that don't require students to spend much. The city is a great place to visit in the summer since it offers something for every learner, whether you're interested in researching and writing essays about various artworks or just exploring the beautiful scenery. Therefore, it would be best to gather your loved ones and go on an adventure to see the best that the beautiful city of Boston has to offer.
Latest posts by Ashley Hubbard
(see all)