This post may contain affiliate links, meaning if you book or buy something through one of these links, I may earn a small commission (at no extra cost to you!). Please see my disclosure.
Sandals Resorts have long been synonymous with luxury, all-inclusive vacations in the Caribbean. But did you know that amidst this luxury, there are ways to enjoy a Sandals getaway without breaking the bank? This article will explore some of the cheapest Sandals Resort options available.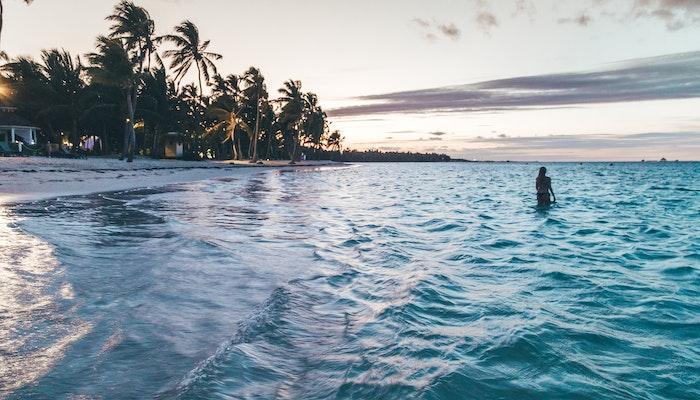 Understanding the Value of Sandals Resorts
Before pinpointing the best budget-friendly options, it's essential to understand what Sandals offers. Every resort boasts all-inclusive packages, meaning guests receive accommodations, meals, beverages, and many recreational activities as part of their package. This already provides a good value, especially when compared to destinations where everything is priced separately.
Choosing the Right Time to Visit
Seasonal Savings: The cost of staying at a Sandals Resort can vary significantly depending on the time of year. Visiting during the off-peak season, generally between the end of summer and before the winter holidays, can lead to substantial savings.
Last-Minute Deals: Like many resorts, Sandals occasionally offers last-minute deals to ensure they are at maximum capacity. Keep an eye on their official website or sign up for their newsletters to be informed about such promotions.
Picking the Perfect Resort Location
Each Sandals Resort has its unique charm and ambiance. However, some are more budget-friendly than others:
Sandals Ochi: Located in Ocho Rios, Jamaica, Sandals Ochi is often among the more affordable Sandals options. Yet, it doesn't skimp on the amenities, boasting over a dozen pools and numerous dining options.
Sandals South Coast: Also, in Jamaica, the Sandals South Coast provides an overwater bungalow experience at a fraction of the cost found in other global destinations. It's a balance between luxury and budget.
Room Selection Matters
Standard Rooms: While the allure of butler-serviced suites or overwater bungalows is undeniable, standard rooms at Sandals Resorts still offer luxury and comfort. Opting for these rooms can considerably reduce your overall expenditure.
Promotional Categories: Occasionally, Sandals might offer specific room categories at discounted rates. These promotional rooms provide the same Sandals experience but at a fraction of the regular price.
Take Advantage of Included Activities
The beauty of an all-inclusive resort is the abundance of activities available at no additional charge:
Water Sports: From snorkeling to scuba diving, Sandals Resorts offers many water sports activities. Rather than splurging on external excursions, utilize these in-house offerings.
Land Activities: Whether you're interested in tennis, board games, or even dance lessons, Sandals has got you covered. Engaging in these activities makes the stay enjoyable and ensures you're getting the best bang for your buck.
Dining Smartly
While all meals and drinks are included, it's wise to know the options:
Buffet Dining: Most Sandals Resorts have a buffet-style restaurant. These are perfect for filling meals without the wait times that some à la carte restaurants might have.
Explore All Restaurants: Each resort offers multiple dining venues. Explore all of them to enjoy a diverse culinary experience without any extra charge.
Additional Ways to Save at Sandals Resorts
Leverage Group Discounts
Weddings and Events: Sandals Resorts are popular wedding and event destinations. If you're planning a group event or traveling with a large group of friends or family, you might qualify for group discounts. Depending on the group size, these could range from discounted room rates to complimentary upgrades.
Stay Updated with Promotions
Special Offers: Sandals often roll out special promotions, including spa credits, complimentary nights, or even airfare deals. Regularly checking their website's "Specials" section can lead to significant savings.
Anniversary and Repeat Stay Offers: For those who have already experienced the magic of Sandals, there are benefits to being a return guest. Sandals Select's loyalty program often offers returning visitors unique deals and promotions. So, if you've been before, always check for loyalty-based offers.
Travel Packages
Many times, bundling flight and resort bookings can lead to savings. Some travel agencies or the Sandals website occasionally offer airfare and accommodation packages. These can be more affordable than booking each separately.
Utilize Resort Credits
Some promotions or room categories come with resort credits. These can be used for spa treatments, island tours, or even upgraded dining experiences. Ensure you utilize these credits, as they're essentially "free money."
Be Flexible with Travel Dates
Flights and accommodations are sometimes cheaper if you begin your vacation in the middle of the week rather than closer to the weekend. If you have the flexibility, try adjusting your travel dates slightly to see if better rates are available.
Local Explorations
While the allure of staying within the luxurious confines of the resort is strong, sometimes the best experiences can be had by exploring locally. Local markets, eateries, and attractions often offer authentic experiences at a fraction of the price of organized excursions.
Advance Booking Benefits
Many resorts, including Sandals, offer discounts for booking well in advance. If you have a set travel schedule, booking your stay as early as possible may be beneficial to take advantage of these reduced rates.
Flexible Payment Plans
If the upfront cost seems intimidating, consider looking into Sandals' flexible payment plans. While this doesn't reduce the overall cost, spreading the expense over multiple months can make it more manageable.
Consider Travel Insurance
Though not a direct way to save money, investing in comprehensive travel insurance can save you financial headaches in case of cancellations or emergencies. Sandals offer its own insurance plans that cover many contingencies, including cancellations for covered reasons, making it a valuable addition to budget-conscious travelers.
Research Airport Transfers
Some Sandals Resorts offer complimentary airport transfers as part of their package, but checking and confirming this beforehand is essential. If your chosen resort doesn't offer this service, research the most budget-friendly ways to get from the airport to the resort.
Utilize Digital Tools for Better Deals
Price Tracking: Several apps and websites track hotel prices over time. These tools can help you identify the best time to book your Sandals vacation.
Tipping Policy
Inclusive But Optional: One overlooked cost at many resorts is tipping. Sandals Resorts are genuinely all-inclusive, and tipping is generally included in the overall cost, except for personal butlers. Knowing this can help you better plan your budget.
Savvy Shopping for Souvenirs
Gift Shops Vs. Local Markets: Resort gift shops can be expensive. If you're interested in buying souvenirs, consider local markets where prices are usually more negotiable, and items are often more authentic.
Book Activities Online in Advance
Pre-booking Perks: Some external tour operators offer discounts for activities booked online in advance. While Sandals offers a wealth of in-house activities, if there's a particular off-site excursion you're eyeing, check online for early booking incentives.
Conclusion
Achieving a dream vacation at Sandals Resorts doesn't mean compromising luxury, even when budget-conscious. From selecting the cheapest Sandals Resort and room to optimizing the timing and length of your stay, there are various ways to experience the best of what Sandals has to offer without breaking the bank.
By taking a holistic approach that considers all potential costs and savings, from flights and room selections to dining and activities, your dream Caribbean vacation becomes a possibility and a financially sensible reality.
In summary, even within the luxury Sandals offers, some budget-friendly options and strategies can bring your dream vacation within reach. So go ahead and start planning your perfect getaway without financial worry!
Latest posts by Ashley Hubbard
(see all)