This post may contain affiliate links, meaning if you book or buy something through one of these links, I may earn a small commission (at no extra cost to you!). Please see my disclosure.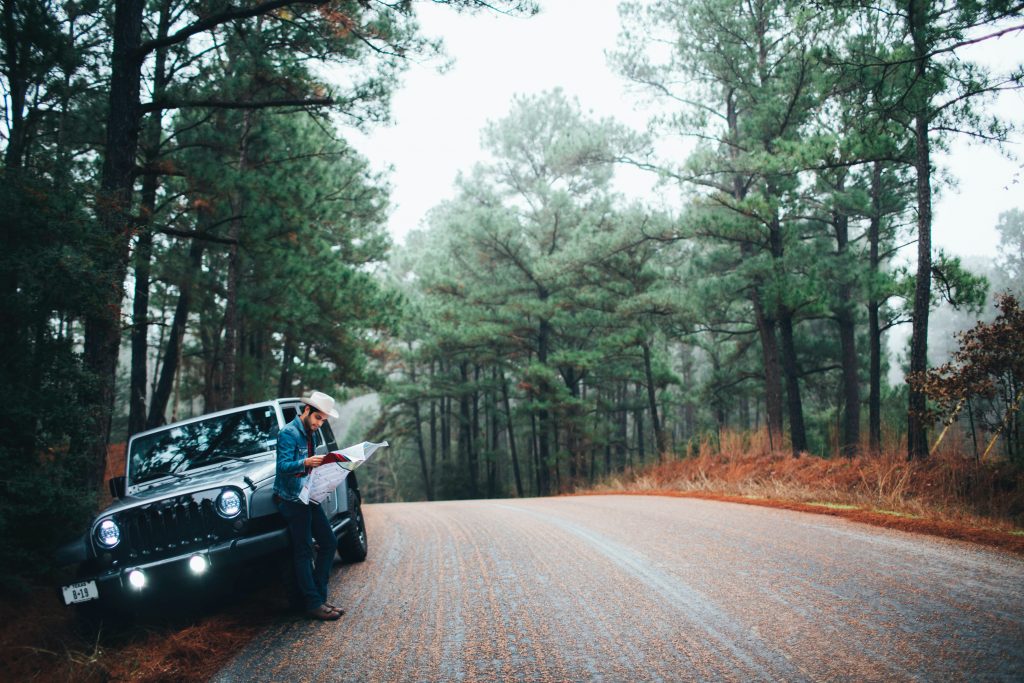 Road trips are always a welcome adventure. No matter what course you plan, you never know what unexpected moments you may experience with your family and friends. However, not every unexpected moment is welcome. Like any travel, it is always best to head out with some preparation to ensure everyone stays happy, comfortable and safe.
Here are four ways to prepare for your next road trip.
1. Take Your Vehicle in for a Tune-Up
One of the first things the National Highway Traffic Safety Administration (NHTSA) recommends doing before setting off on a road adventure is taking your car, mini-van or truck in for a service check. Visit a local automotive garage or a national company like Midas or Meineke to make sure your care is in tip-top shape to take on the open road. Request that the mechanic checks the battery, tires, fluids and air conditioner.
2. Plan for Hotel Stays and Other Lodging
Depending on the distance you plan to travel, and how long it may take you to reach your destination, you could get tired out on the road. According to the NHTSA, driving while drowsy is a contributing factor in 100,000 accidents each year. One strategy to staying sharp and at attention while driving is to share driving responsibilities with another adult and switch off every few hours. However, if you are traveling with people who do not drive, or you all want to stay rested to enjoy all the sights on the road, plan stays at hotels, motels, bed and breakfasts or campsites along the way. A resource such as Roadtrippers can help you build your itinerary.
3. Make Sure You Have the Appropriate Auto Insurance
You always need to make sure you have a high-quality auto insurance policy, but it is especially important when you and your loved ones take off for a road trip. Anything can happen away from home. You might find yourself involved in an accident, or you could come out of the motel in the morning to find your car was stolen. Auto insurance companies such as USAA offer you a broad range of coverage options:
Protection for You and Your Passengers. Some of the primary features of this coverage option include personal injury protection, extended benefits coverage, and uninsured and underinsured bodily injury coverage.
Protection for Your Finances and Financial Well-Being. At the minimum, you need to maintain liability insurance coverage that protects you and your family in case you are found to be responsible for an accident in which you become involved. It is wise to invest in both liability insurance for both bodily injury and property damage. Together, these basic policies should protect your personal assets in case there is significant damage to the other vehicle and the persons in that vehicle.
Protection of Your Own Vehicle. Finally, you must keep your car safe. Most lenders require full coverage auto insurance for those still making payments. Even if you own your car outright, it makes sense to maintain full coverage insurance, including comprehensive and collision coverage, if you can afford it.
4. Pack Essential Items
The best road trip travelers know to bring some essential items along for each trip. Plan to bring the following things with you before leaving home:
Documents that include your driver's license and proof of insurance
Lighting in case of nighttime breakdowns
Safety flares to alert passersby of car troubles
Loose change for toll roads and parking lots
A cooler filled with drinks and snacks
Before Hitting the Road
Hopefully, these ideas serve as a launchpad to get you started preparing and packing for your next road trip. Ensuring your car meets safety standards, planning rest strategies, obtaining good auto insurance, and packing essential items will help things run smoothly all the way to your destination.
Latest posts by Ashley Hubbard
(see all)