This post may contain affiliate links, meaning if you book or buy something through one of these links, I may earn a small commission (at no extra cost to you!). Please see my disclosure.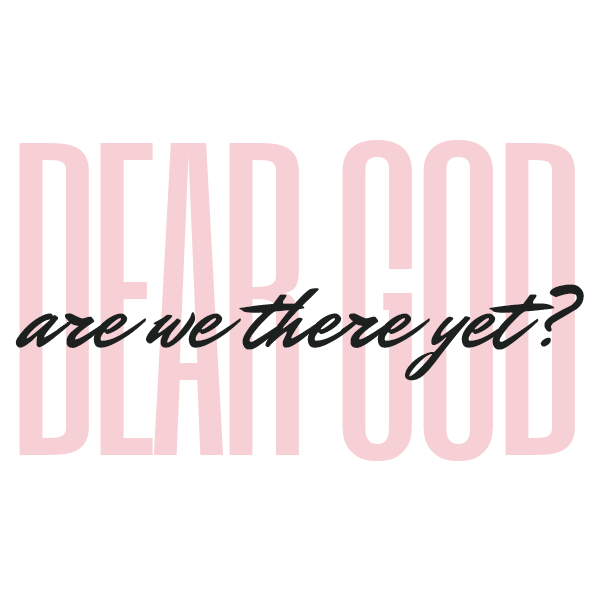 I was really excited to hear from Alicia and be introduced to her platform – Dear God, Are We There Yet?
At first, I thought this was a religious concept. There's nothing wrong with that, but that's not what this site is about. But, I quickly realize that wasn't the case (I'm not even sure what Alicia's religious preference is, to be honest).
Instead, the name is in reference to the questions many of us find ourselves asking despite our religious beliefs…
Dear God, Why? Why me? Why them? Why now?
Dear God, When? When will things change?
Dear God, How? How did this happen?
My first response to Alicia was to grill her on voluntourism. You see, there is good and bad voluntourism. Nothing can ever be simple it seems. I wanted to know if we were on the same page in terms of the different aspects of voluntourism.
I was so happy to read her response and realize we were! And, immediately, I was interested in covering this platform.
While it was started with an idea to transform the volunteer travel atmosphere, COVID-19 made things shift quickly. For now, and I imagine even after travel resumes, you'll find volunteer opportunities that can be done virtually.
Send cards to elderly people who may feel extra lonely during this time, volunteer homeschool knowledge for parents that are suddenly feeling very overwhelmed, and so many more things.
Without further ado, let's meet Alicia and Dear God, Are We There Yet?
Tell us a little about you, Alicia. What do you do? What made you create Dear, God…?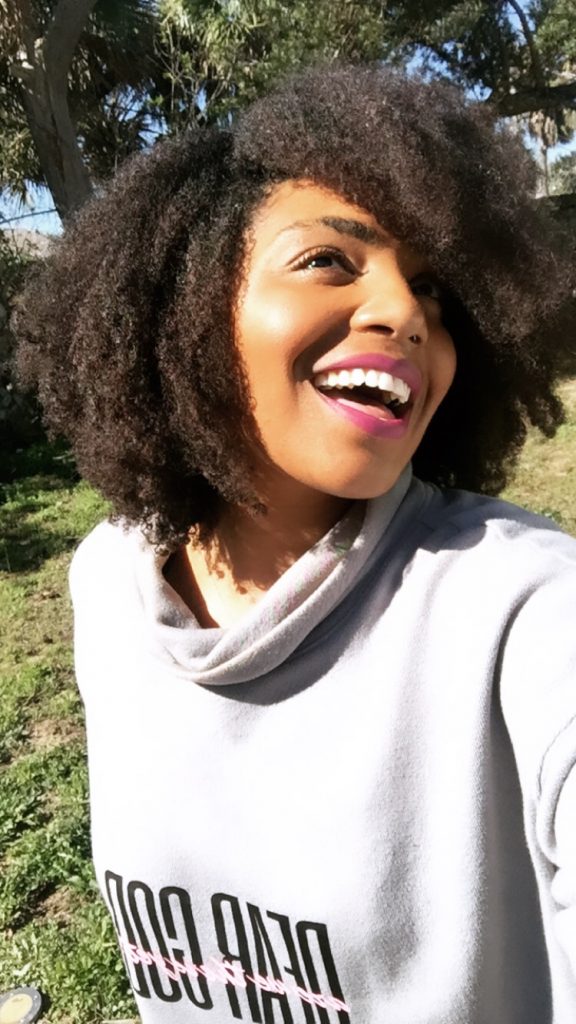 It all started with a fantastic, large, loud, loving hard working Dominican family. I was the only girl out of three boys, and my parents were entrepreneurs before I knew what that word meant. I grew up in a creative environment and decided to study Fashion right from high school which led me to experience fashion weeks as an intern with Oscar de Renta and Carolina Herrera.
Later on, life happened, and I encountered many health-related roadblocks leaving me wondering what's next in my life. In the midst of business and fashion, I stumbled upon writing. Of course, it started with my childhood author obsession Judy Blume.
So I began writing and published a book, I began a podcast and let my voice sing interviewing guests with a message, story, or conversations. I rebooted my Youtube channel and slowly building my tribe. I submitted to every publisher, and editor and even with all the rejections I kept driving through my journey. In the mix of life one day I was reflecting on my travels, my life my experiences and all the people in my life that helped me along the way all through time shared experiences.
I began to pray which sounded more like ranting and raving and asking questions Dear God Why, Dear God how, Dear God where, Dear God when and I was spitting out the mouth when this little burst of energy came over me and I just started to write the first outline of what I wanted to do for the rest of my life; helping people, help people.
I just started to write the first outline of what I wanted to do for the rest of my life; helping people, help people.
What exactly is Dear God…?
We are peer to peer volunteer travel community. Our vision is to provide life-changing volunteer experiences that make an impact to help communities one question, one conversation at a time.
We want to cultivate a socially conscious mindset that provides a time-shared approach for generations to come.⠀Not just people overseas because we have so much work to do right here in our backyards. Encouraging parents to teach their children about social consciousness so they are not raising entitled, privileged little brats ( yes said I that) I am a mom and I just kept realizing every part of my life and what I want for my daughter and all the children in this world that will grow up with her.
Educators and students and how learning doesn't have to be defined by the walls of an establishment and how culture and people can give you the best life experiences. How small business owners can make an impact in their business model even if it's a buy one give one approach or just rooting for what they believe in. Avid travelers who can explore the world differently and how they can change someone's life but change their own life just with time shared experiences and seeing how the world really work beyond governments and statistics.
We listen to people's needs, dreams, and plans. Then, we mobilize volunteers to work hand-in-hand with them on their community's vision to serve youth and families.
Did you start BECAUSE of COVID-19 or had the concept already been created?
We were launching before COVID with hopes for our first trip to be in my homeland country in the Dominican republic and local efforts in South Florida but we had to shift gears quickly and it forced us to look at helping others in a powerful way.
It's like someone telling you to build a lake but you only have a cup of water. But if I contacted 100 people and ask them to pour one cup of their own no one can tell me it's impossible to build a lake because our cups of water will surely add as we keep adding people. So although our concept shifted my purpose didn't.
It's like someone telling you to build a lake but you only have a cup of water. But if I contacted 100 people and ask them to pour one cup of their own no one can tell me it's impossible to build a lake because our cups of water will surely add as we keep adding people.
How has COVID-19 and social distancing affected Dear God and where do you see the future going?
The basis of what we do is traveling locally or internationally. We want to be hands-on and with COVID that is impossible at this moment but not forever. COVID is teaching us that there is a large demand to help people virtually and that model should not stop even after COVID. It's teaching us the different needs and sensitivities of the unknown.
It's not easy to launch a community and you're wondering if people truly want to help or are they just doing it for the gram or a quick Tik Tok snap.
The ability to not being able to go to places and actually promote and only relying on technology 100% is scary! So many people who need help don't have internet a computer and they rely on public wifi for cell phone connection.
I am optimistic for the future and that's because I have a 11-month old that keeps me going and I have a unicorn that lives inside of me that doesn't let me get too sad and when I do get sad because the unicorn takes a vacation sometimes I hang on to my faith in God. I think the world has changed and will never be the same and travel will never be the same and vaccines and healthcare, the government, nonprofits, and the list goes on but what will always stay the same is the insane amount of people in the world that need help in some way and that's where my focus is at.
What are the most common volunteer requests found on Dear God?
Our top three would have to be helping children with education, this homeschool life is very new for parents and lots of emotional tribulations, not seeing friends and families it's hard on a child who might not get it, you know where children ask are we there yet? Is the coronavirus done yet, mommy?
The elderly and keeping their spirits up because it's tough to see your mother, grandparent going through this time where their health is something to worry the most.
Crafting has been a high request to make masks for hospitals. We have so many unconventional opportunities like African American and Latino voice-overs for audiobooks for students with disabilities or helping virtually at a museum, baking cakes helping virtually at an equine.
Have you heard any heartwarming stories and results from Dear God…?
Yes, when I sent out my first email about our launch a young woman with four children that lives in the midwest was literally hanging on to hope. Her husband was laid off after 15 years she had to move in with her parents who had ailments and her youngest son who is autistic heavily relies on his weekly therapy.
The financial burden, now feeding 8 people and having to learn new skills quickly to be able to find a virtual job. She had no idea what to do. It took me nothing but 10 minutes to help her with work from home links and I complied some really cool Pinterest boards for kids activities.
I quickly googled a local support group and I know I can't change her situation but those 10 minutes gave her the hope she needed and about 3 weeks later she signed up to be a volunteer online.
A young girl suffering depression and how being inside living alone was only stirring up emotions and how volunteering was helping her cope. She was requesting to volunteer for everything we posted. She later wrote to us giving us ideas and help on how to spread the word she was so determined that all the extra time she was helping people really helped her heal the ease of her anxiety and depression.
What are your thoughts on voluntourism? Are their negative implications? (Don't be shy with your answer!)
Oh, where do I even begin! Yes, there are people that just do it for social media, for their pretty little bios to make themselves look good and never really care about the cause. The people who travel with organizations that are only about their deep pockets and not one dime goES back to the same people they are helping in fact they are using dirty profiting tactics. Charging an enormous amount of money and they help a community for 30 minutes which is part of the entire 2-week itinerary trip
The reason why I can talk about this so candidly because I've seen it with my eyes in my own country or in Haiti where I have volunteered with an amazing nonprofit Project Eleve8.
This is why our focus is education on what social consciousness is and dealing directly with people and their needs or their community. Voluntourism can look like an episode of Tiger King or it could be an exchange of something powerful and meaningful and create change in that community or families' lives forever.
Voluntourism can look like an episode of Tiger King or it could be an exchange of something powerful and meaningful and create change in that community or families' lives forever.
Tell us a bit about your podcast?
We started with a podcast that talks about everything under the sun just having conversations like it's 1995 ( before social media days) and we are now launching our 3rd season where we are now more aligned with the purpose of our community.
We share empowering conversations about social goodness. Weekly insights and inspirations from people adding their magic to make this world a better place. Whether you want to learn more about #volunteertravel, being more socially conscious or you love a good conversation that breaks down barriers while evoking passion and emotion, this is the podcast for you.
Plus it's bilingual because I am super passionate about sharing these conversations with the Latino community.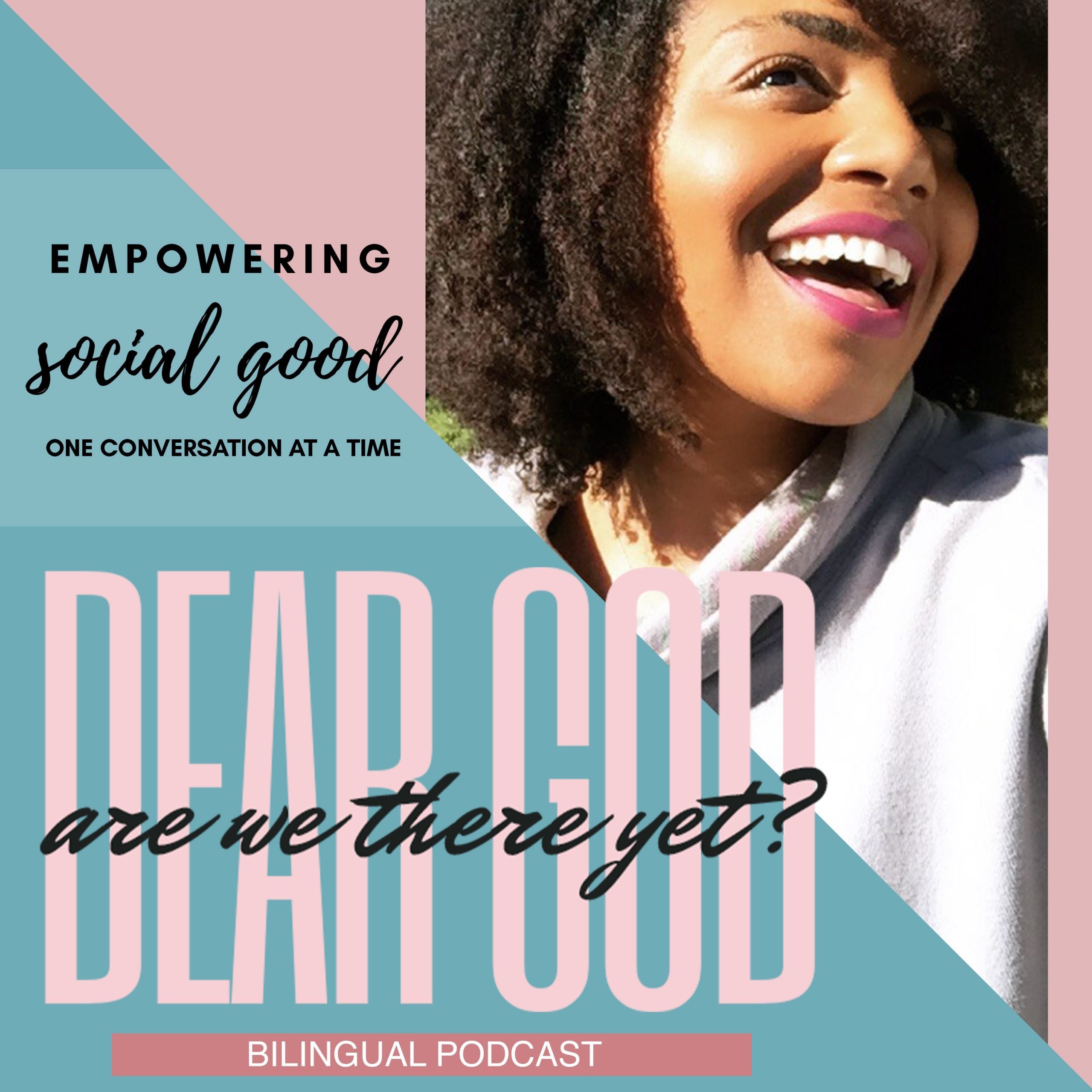 How does Dear God… Work as a Volunteer?
We are like the match.com for volunteering on our platform. We will also provide guided trips with a small group of travelers to assist a community in need. These communities are not housed by organizations and they can be locally within the United States or internationally. We want to add value never take anything away from people.
We want to help empower these communities and make it a time-shared experience. A percentage of any profits from Dear God will go right back to that family or community in their hand literally. Not 3 years later or payment in goods and services.
I remember volunteering in the Dominican Republic with a doctor and he always asked for a small application fee from office patients ( super small). I remember him putting envelopes every Saturday he would divide it for syringes/ gauze, gas enough to go to the countryside and back and envelope to pick up food from a local restaurant and the other envelopes he would hand it to the four families he was going to see for that day. It wasn't much but he taught me that no matter what I did in my life always give a little bit of what I get.
How does it work as someone looking for volunteers?
If you have a non monetary need you can post on our platform and a notice goes out to our volunteers and you exchange the conversation on our platform. So many people are shy to ask for help so we will gladly post on their behalf and then connect them.
What else would you like us to know about you or Dear God?
You don't have to be rich or famous to help people. I am sharing this quote with the world to make a statement about the power of people.
The power of putting ourselves aside for a moment and coming from a place of love to help someone else. Time is the only currency that holds real value. So I urge people to come on our site and create a profile to volunteer or if they have a need in their home , business, life and they want the help of someone who is willing to do so that we are happy with open arms to have them.
We are also rewarding our volunteers once they create a profile with some Dear God Swag!
You don't have to be rich or famous to help people.
Find Alicia and Dear God…

Facebook


Twitter


Instagram


Rss


Youtube


Podcast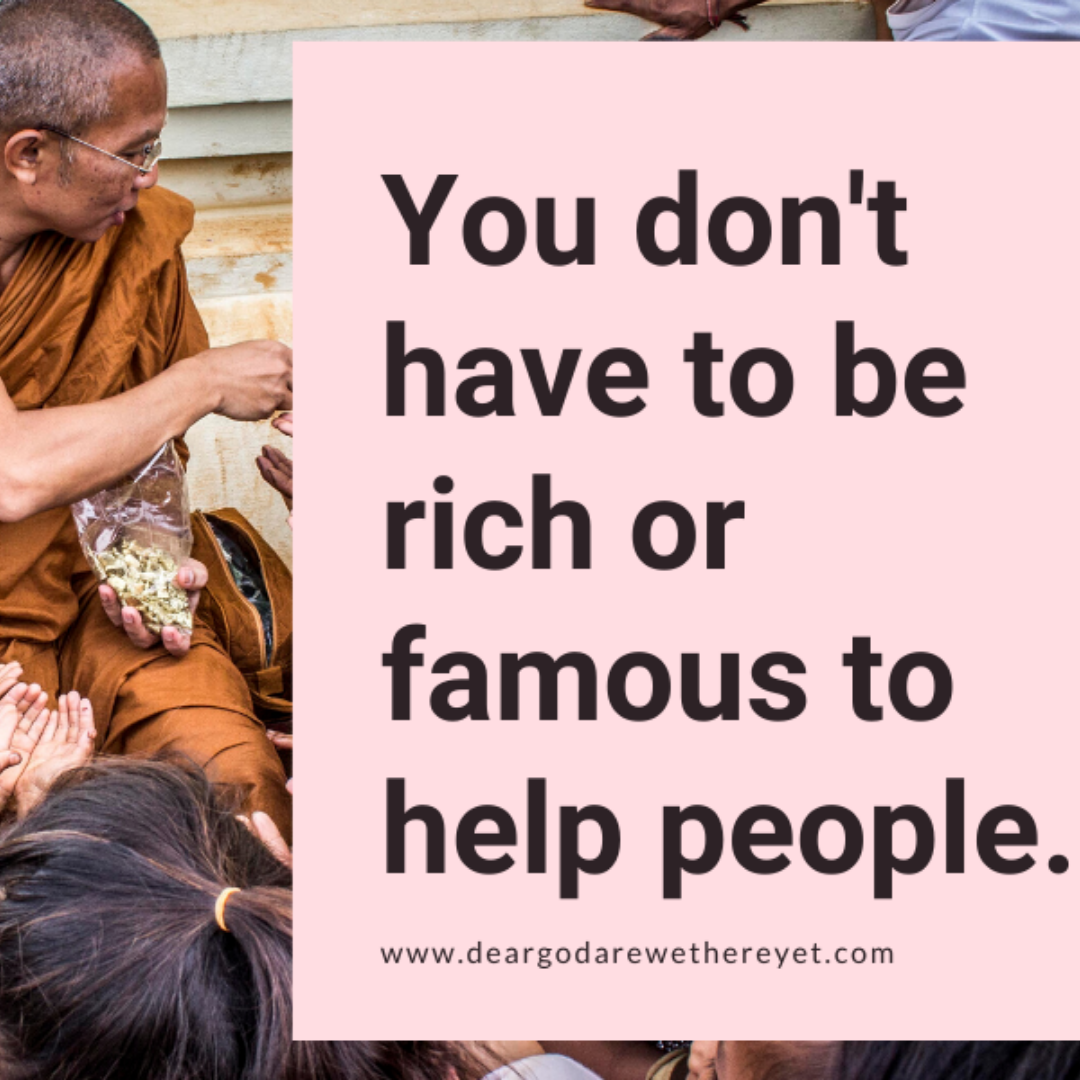 RESOURCES
Planning a trip for the future? Here are my resources.
Interested in starting a blog? Use these resources.
Read my other sustainability posts.
Latest posts by Ashley Hubbard
(see all)