This post may contain affiliate links, meaning if you book or buy something through one of these links, I may earn a small commission (at no extra cost to you!). Please see my disclosure.
My First Impressions of Bangkok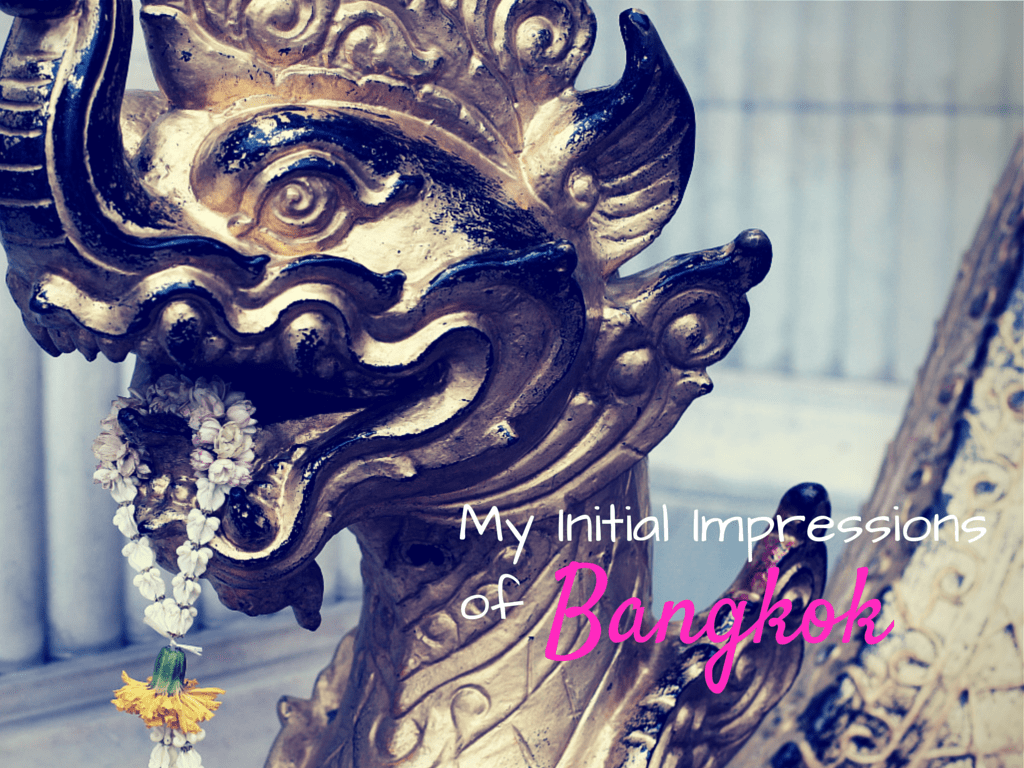 I'm fairly sure the amount of emotions that have gone on in this crazy head of mine in the past 72 hours would make an insane person ask me if I'm crazy. From anxiety to crying to excitement and back to crying probably 10 more times, I've been off the emotional rollercoaster charts.
But, let's rewind back a bit…
About 40 hours or so before I set foot in Thailand for my very first time, I first had to start the what seemed to be a neverending journey to get there. First things first was saying goodbye to my dogs and boyfriend. The first crying episode (keep count). My first flight took me from Chicago to Los Angeles.
I, instead, had a completely different issue : proof of onward travel out of Thailand.
After arriving at LAX, I had to walk from my arriving terminal to the international terminal. I knew in advance that there was a chance I would be asked for proof of onward travel (a plane ticket) but didn't want to unnecessarily buy one just for the sake of having one since I'm traveling overland. So, I took the chance and of course, they asked.
With a phone battery on next to zero percent, I went in search of an outlet to plug my phone in so that I could find a cheap ticket to book out of Thailand. Apparently, LAX doesn't believe in outlets because I searched and searched and searched for a good 15 minutes and finally found one in the bathroom.
So, there in the LAX bathroom, I spent who knows how long searching for different routes and dates from my phone (which this is never easy, ever). Finally, I found what I assumed was going to be the cheapest thing I could find and spent a useless $30.
Back up to the check-in desk, through security and so on…
I then had become abnormally paranoid about my luggage for my second and third flight (1st was with Southwest and I knew I was fine there). I had agonized over every item in my Thailand packing list so that I would be able to travel with carry on luggage only – a 40L backpack and 15L daypack. It was crammed full but I had done it. I was so proud of myself until at the last moment, I happened to check the Philippine Airlines policy which is (1) carry-on item of no more than 15 lbs and (1) personal item (purse, laptop bag, etc). Well, shit. There's no way my backpack, while within the dimension limit was within that ridiculous weight limit.
Final verdict: Let's put it this way – it was not an issue for me but it very well could have been. They were randomly checking people's carry on luggage weight but I tried to make myself invisible.
While dodging Philippine Airlines personnel, I spent my 5-hour layover talking to various family members and my boyfriend. Cue crying episode again. Thirteen and a half hour flight. Six-hour layover in the worst airport to ever have a layover in (Manila, Philippines) – nothing to do or look at, wi-fi is incredibly weak and nothing to eat for the most part. Crying episode again. Three and a half hour flight to Bangkok. And, finally, I made it.
I navigated my way through customs, withdrew cash and bought a SIM card for my phone and then made my way to the skytrain.
My point being that by the time I arrived in Bangkok, I was walking like a zombie, hungry as hell and an emotional basketcase. Here's my initial impressions on Bangkok:
As a general rule, most Thai people are extremely nice and eager to help. I've had so many people help me out when there was obviously nothing for them to gain in return. I've also had random people just talk to me – mainly about my tattoos (didn't quite expect that to happen).
However, there are quite a few people that like to take advantage of the fact you obviously have no idea what the hell you're doing. After the 2nd time being asked if this is my first time in Thailand, I've figured out that the answer is always no, even if it really is. This is usually asked when there's going to be some sort of money involved (i.e. taxi ride).
The extreme constrast of upscale modern and poverty here is still blowing my mind after several days.
The traffic in Bangkok is insane. And, I don't mean there's a lot of it (which there is), but the way everyone drives. Your first taxi or tuk-tuk ride will be one you won't forget because you think they are going to crash every 5 seconds. But, I haven't seen one accident yet. Also, girls ride side saddle on motorbikes without hanging on and texting on their phones at the same time – there should be an award for that.
I thought Tennessee was hot and humid, but I think Bangkok might have surpassed that level. Plus side, I'm finally drinking the amount of water that I should have been drinking for the past 28 years.
The food is amazing even if you have no idea what you're ordering or eating.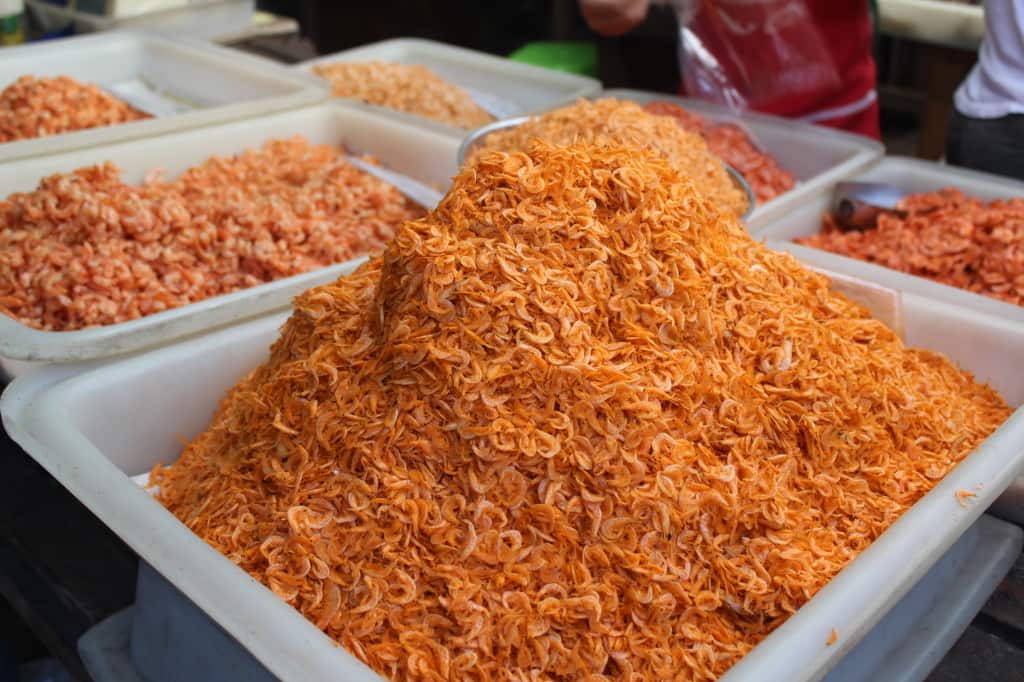 In 72 hours, I managed to visit countless markets, take several tuk-tuk and taxi rides (getting better and better at haggling each time), get lost several times, eat lots of food without really knowing what I've eaten, ripped a pair of pants and lost a jacket.
Bangkok has been both everything and nothing like what I expected it to be.
What were your first impressions of this crazy city? Did your final impressions differ?
Latest posts by Ashley Hubbard
(see all)