This post may contain affiliate links, meaning if you book or buy something through one of these links, I may earn a small commission (at no extra cost to you!). Please see my disclosure.
I've been beyond ecstatic since it was released that J.K. Rowling was going to be making her debut screenplay writing career. A new movie series will be based off her Hogwarts textbook, Fantastic Beasts and Where to Find Them, and the textbook's author Newt Scamander. Rowling has made it quite clear that this is neither a prequel nor a sequel to Harry Potter, but only an extension of the Wizarding World we have all come to love so much. The storyline will be set in New York City, 70 years before Harry's begins. Read more here.
In honor of this fabulous news, I thought I'd do a post about my trip to the Harry Potter Studio Tour last year.
When I found out I was going to Europe last summer and that the Studio Tour was also opening last summer, I naturally had to plan this into my visit.
A shuttle bus, specifically for the Studio Tour, runs from Watford Junction to the studio.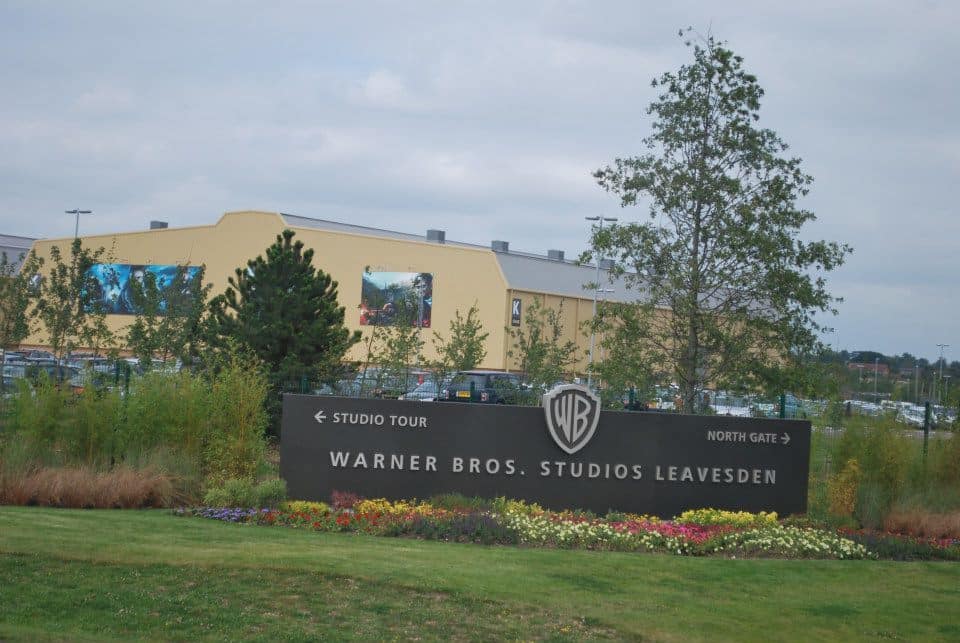 Pulling into Warner Bros. Studio…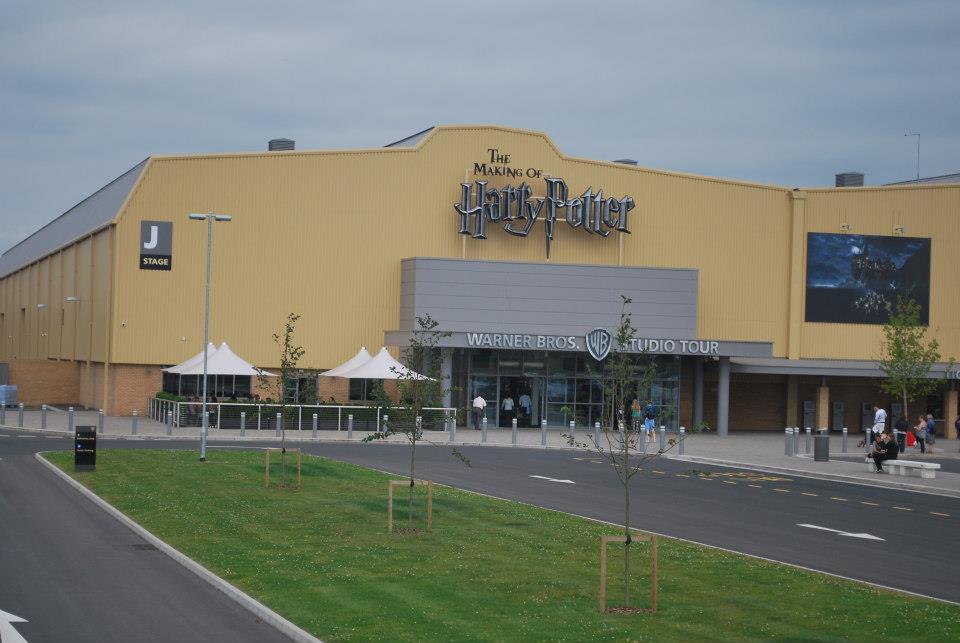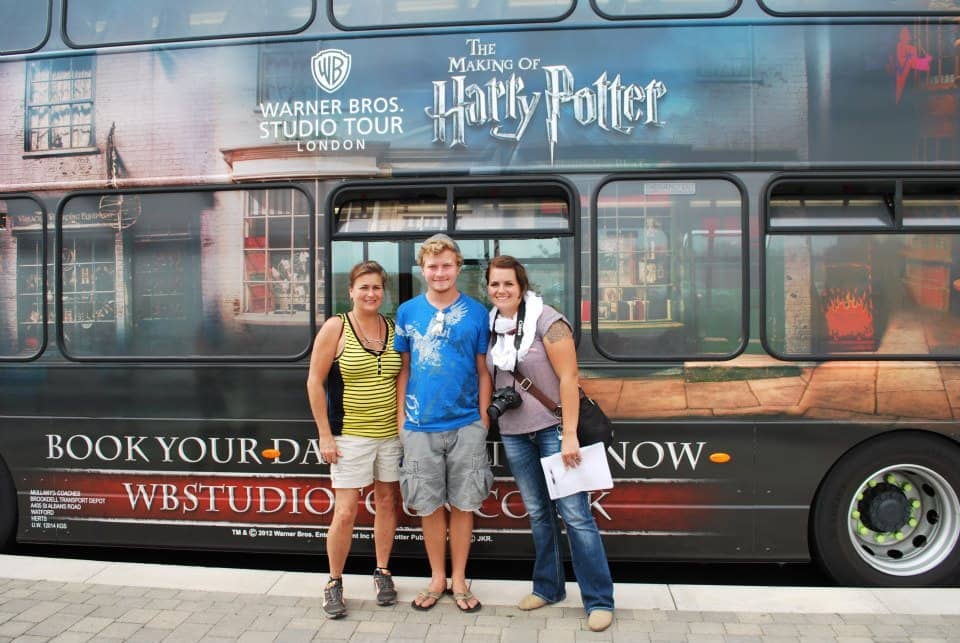 My mom, brother and I in front of one of the awesome shuttle buses.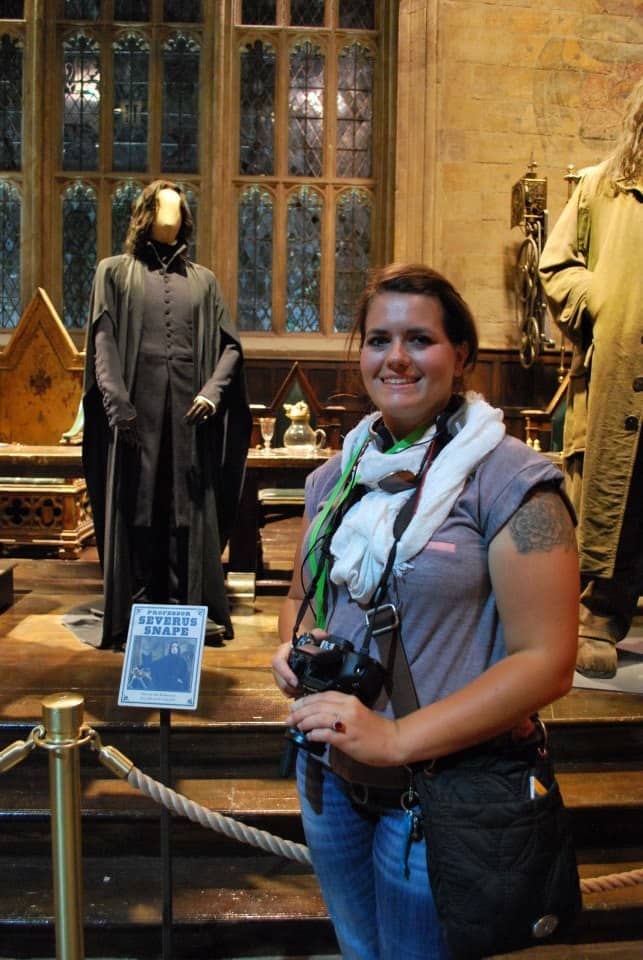 I, of course, had to get a picture with Professor Snape (kind of), one of my all-time favorite HP characters.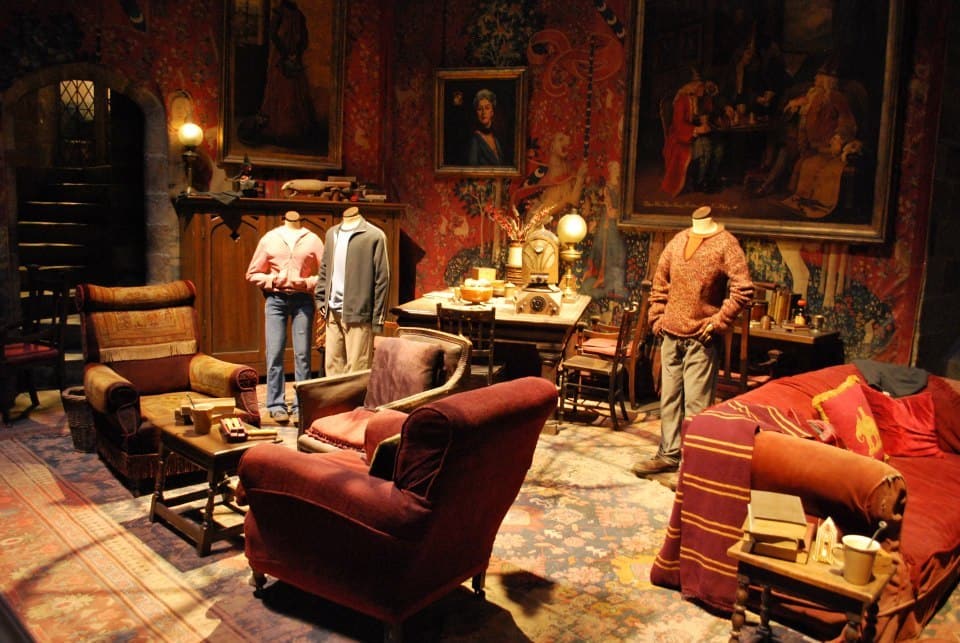 The Gryffindor common room.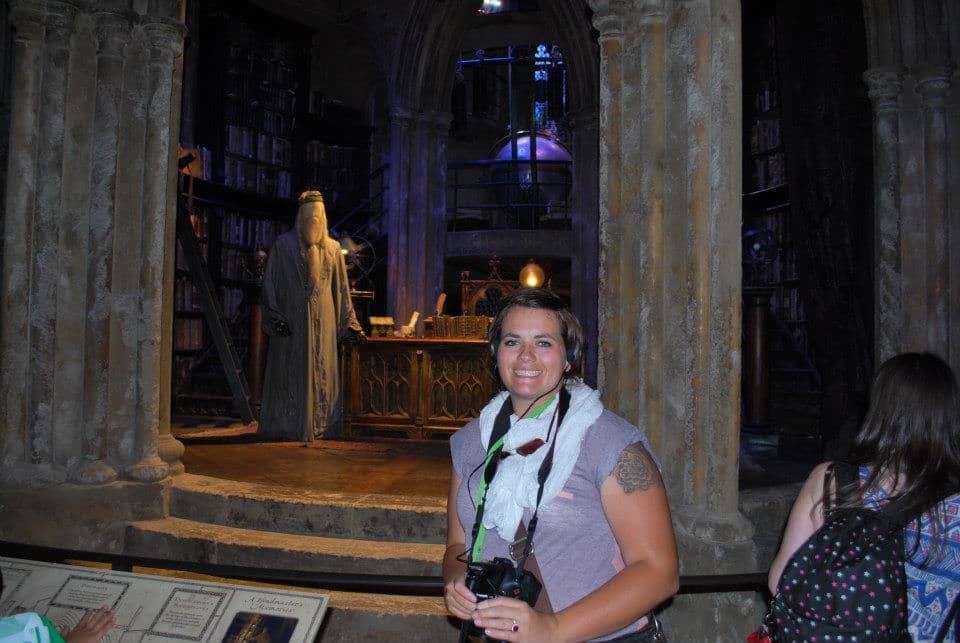 Dumbledore's Office.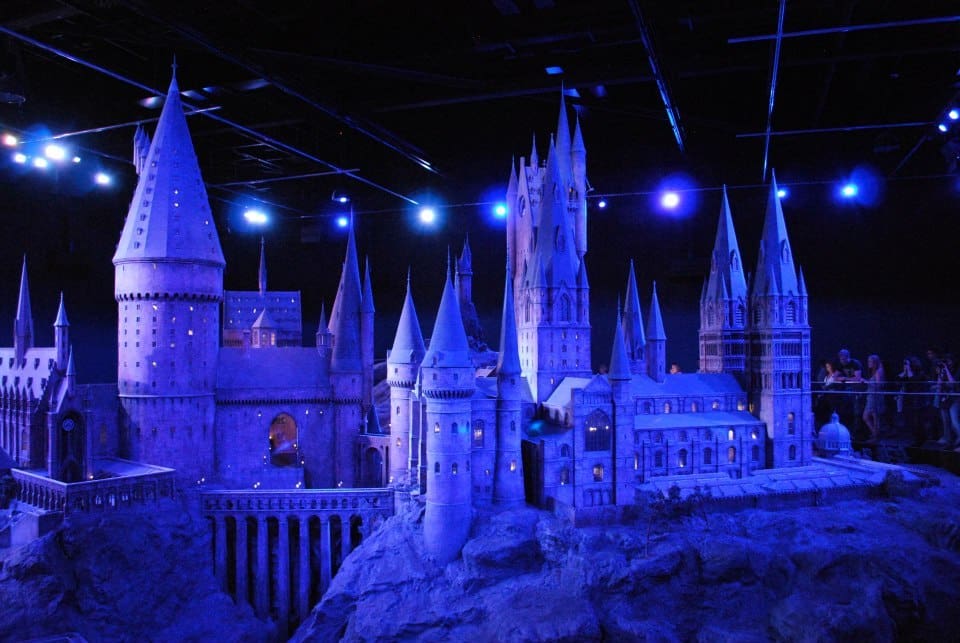 A miniature (not so small) replica of Hogwarts. This replica was beyond words.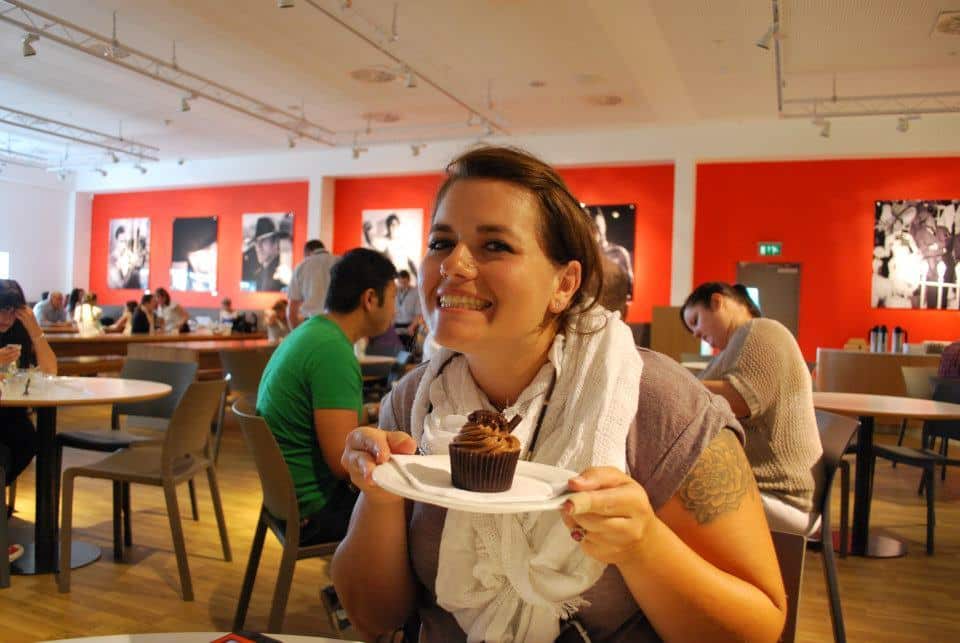 Since I went to the Studio on my birthday, I had to try one of the cupcakes for sell there. It was as delicious as it looks.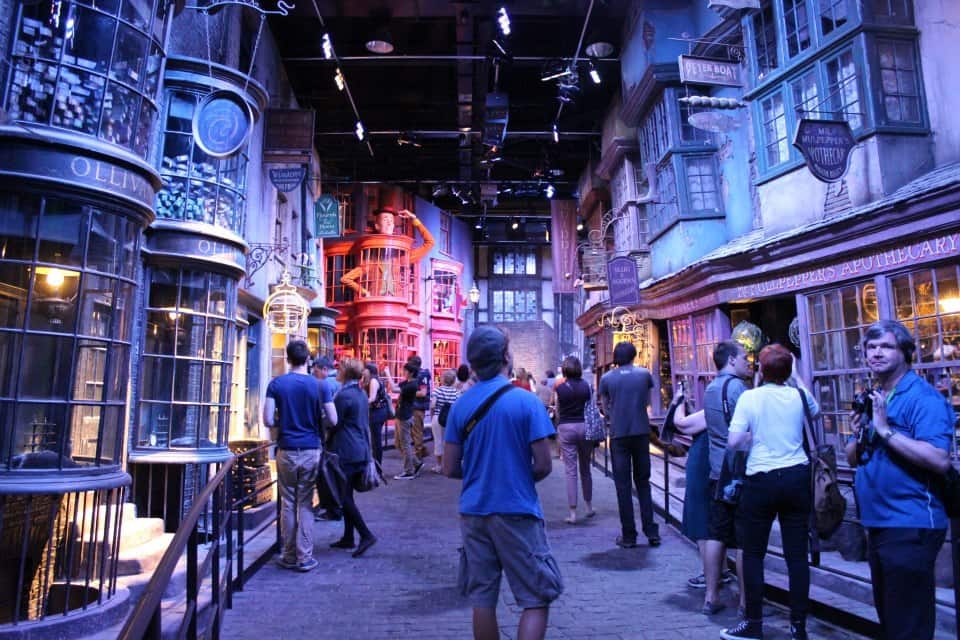 Diagon Alley. This makes me excited for the extension of The Wizarding World at Universal Studios.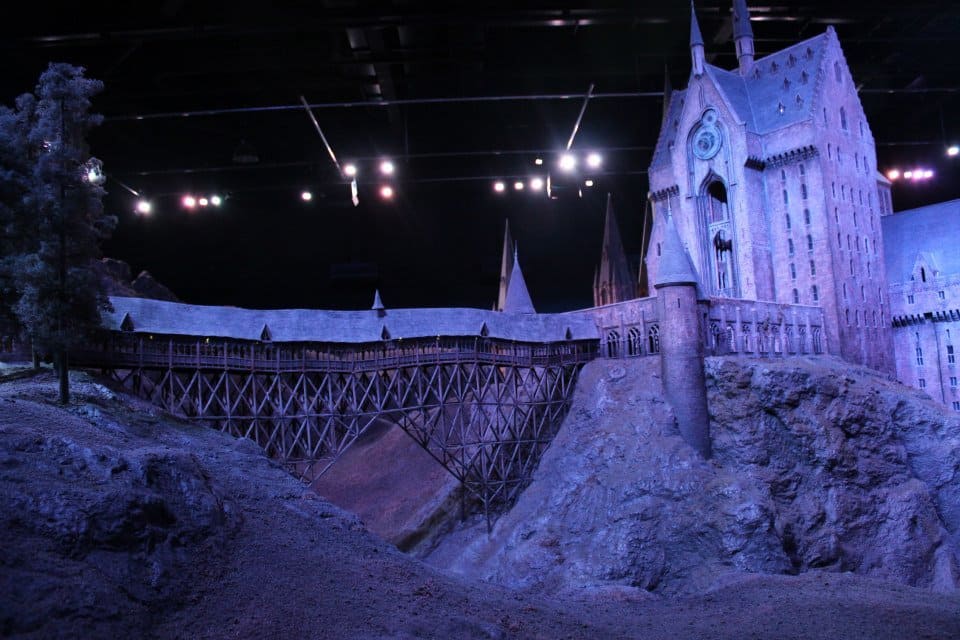 A close-up of the replica. Look at that detail.
I loved this tour. My only regret is that I didn't get better quality photos. My only excuse I can give is that I was just too damn excited. I guess I'll just have to go back one day and get more 😉
**Tickets are not sold at the Studio. I highly suggest ordering them as soon as you know you are going as they are sold by time slot and are limited.
Have you been on the Harry Potter Studio Tour? What were your favorite set pieces?
Latest posts by Ashley Hubbard
(see all)