This post may contain affiliate links, meaning if you book or buy something through one of these links, I may earn a small commission (at no extra cost to you!). Please see my disclosure.
Many of us have taken vacations with the intent of camping. When you were a kid it was so much fun to load up the tent and camping supplies and "rough it" in the woods for a few days. The clean air and abundant wilderness were always so beautiful.  Today, camping has changed for the better.  This is good if you had decided that camping may not be your cup of tea. 
Welcome to Glamping.  Glamping is a term used for "luxury camping". It has become widely used these days as a new way to enjoy an old past time. When you go Glamping you can enjoy many of the luxuries of a five-star vacation but still enjoy all the perks that nature has to offer. These are my top picks for glamping USA.
The Ranch at Rock Creek
The Ranch at Rock Creek is nestled amongst Montana's gorgeous landscape.  The Ranch is an all-inclusive ranch resort that combines the raw western atmosphere that helps us all escape our daily lives, but adds in an amazing amount of comfort and luxury.  Enjoy sleeping in an authentic real ranch cabin but with the right amount of luxury amenities.  
Besides a relaxing escape, the Ranch at Rock Creek is also a great place for destination weddings, holidays, family reunions and corporate retreats.
While at The Ranch at Rock Creek, there are so many great activities to enjoy, you'll never be bored.  Activities include hiking, archery, fly-fishing, mountain biking, wildlife viewing, horseback riding, and much more.
After enjoying all the exhilarating outdoor adventures, you can relax in the ranch's exquisite spa while getting massages, nail care, facials, and body treatment.
Along with your cozy, rustic cabin, your vast array of outdoor adventures, relaxing in the Granite Spa and enjoying the gorgeous scenery, the Ranch also has world-class dining.  The Executive Chef takes influences from cattle-producing regions around the world such as Southern France, Italy and Spain.  Another great thing about the Ranch is that all meals are included in your stay.
It's no secret that the Ranch is an amazing place to go glamping.  The Ranch at Rock Creek is one of the first glamping luxury accommodations, the location for celebrity Kate Bosworth's wedding and has received the Forbes 5-star Travel Guide award.
---
Westgate River Ranch
Westgate is tucked in Central Florida and is an authentic dude ranch that is surrounded by vast undisturbed wilderness. It's situated close to major cities by only a short drive but still feels as if you are in the Wild West. Accommodations are high-end and lush tents that are heated and air-conditioned. They have modern features and furniture and are fully covered from outdoors. Each glamping canvas tent includes everything you need for your vacation including picnic tables, grills, and the rocking chair deck. You won't get bored as there is a long list of activities such as boat rides, buggy tours and horseback riding to name only a few. You can dine at Westgate Smokehouse Grill which is on the waterfront or choose a sandwich at the deli if you'd like. You'll enjoy a vacation that includes all of the wonders and spectacular experiences of outdoors while enjoying the luxury of a fine establishment.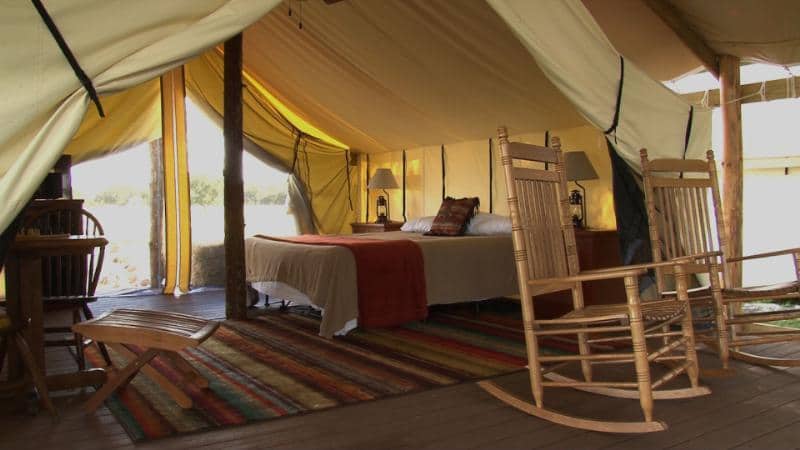 ---
C Lazy U Guest Ranch
This place is an experience out west that you will never forget. Glamping goes to a whole other level in this "Five Spur" service luxury resort. The resort is situated close to Denver and is a cowboy lovers' dream.
Looking for other accommodation in Denver? Here's where to stay in Denver with family. 
The accommodations are rustic yet luxurious tents or private vacation homes. The decor and furnishings cling to their traditional American West theme yet bring in the modern conveniences that we enjoy today. No matter what your accommodations you won't find a bad view anywhere around here. The mountains surround you and are breathtaking year-round.
You are going to have a full itinerary without ever leaving the resort itself. There are relaxing activities such as a hot tub and pool. For more active Glampers there is tennis, bicycling, horseback riding, and a vast array of activities that you can choose from.
The ranch-style dining room offers a variety of items on the menus that change daily. You can enjoy local foods such as trout and aged beef as well as amazing desserts and a wine list that any sommelier would love. With something for everyone in the family, this luxurious resort would be a place to make wonderful memories.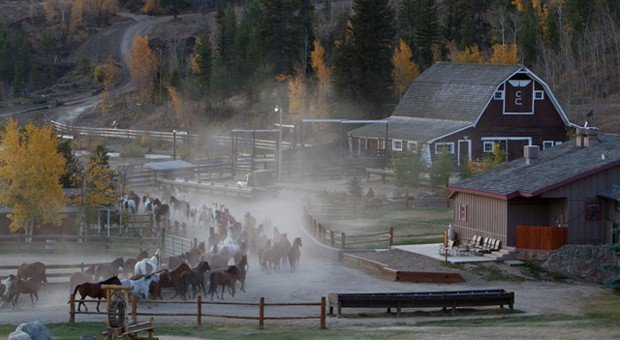 ---
The Lodges And Cottages At Primland
For a super luxurious clamping experience in the eastern US, the lodges and cottages at Primland is a perfect destination. Located in the midst of the Blue Mountain Ridge in Virginia it is a resort that offers unmatched beautiful views. Condé Nast Traveler's named the resort one of the top 100 resorts and hotels in the world. This experience is camping that anyone would enjoy.
You'll enjoy relaxing in one of Primland's amazing treehouses, which offers amenities at their finest including all the comforts you would expect out of a fine vacation.
If golfing is your forte, then this is the perfect place to plan a golfing getaway. With over a 7000-yard course that is reminiscent of the Highlands of Scotland, this will be one golfing experience you will not soon forget. There are also wonderful European-style spas that are intertwined with some of the Native American aspects of healing. You also have access to amazing fly-fishing and various trails that you can enjoy hiking, ATV, or horseback.
Dining is an experience of its own and you will have access to the finest five-star chefs cooking. Using seasonal and fresh products for the meals you will discover amazing new dishes that rival any high-end restaurant. It will be hard not to relax and be refreshed while staying at this wonderful resort.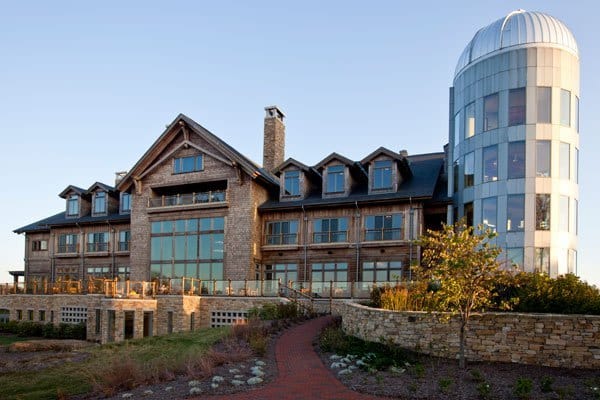 ---
Glacier Under Canvas
Nestled just outside of Glacier National Park and surrounded by amazing mountain ranges that seem to kiss the sky, the view here is one that you won't get anywhere else.  The safari-style tents sleep up to four and include a king-size bed. You have access to full-service bathrooms, which are only steps away from your tent. Each tent is charmingly decorated with a minimal style leaving you feeling as if you're on an authentic camping excursion in the wilds of Montana.
Being so close to Glacier National Park you won't have a shortage of activities to keep you busy enjoying views and taking in all the wonderful nature around you. You can choose to explore by biking, hiking, horseback riding, or even water rafting for those who are more adventurous.
Although meals are not offered on-site, you are located close to many restaurants just outside the park that offer a wide array of meal choices. Picnic lunches, although, are available upon request. If you like rustic camping, this will be a perfect vacation for the family.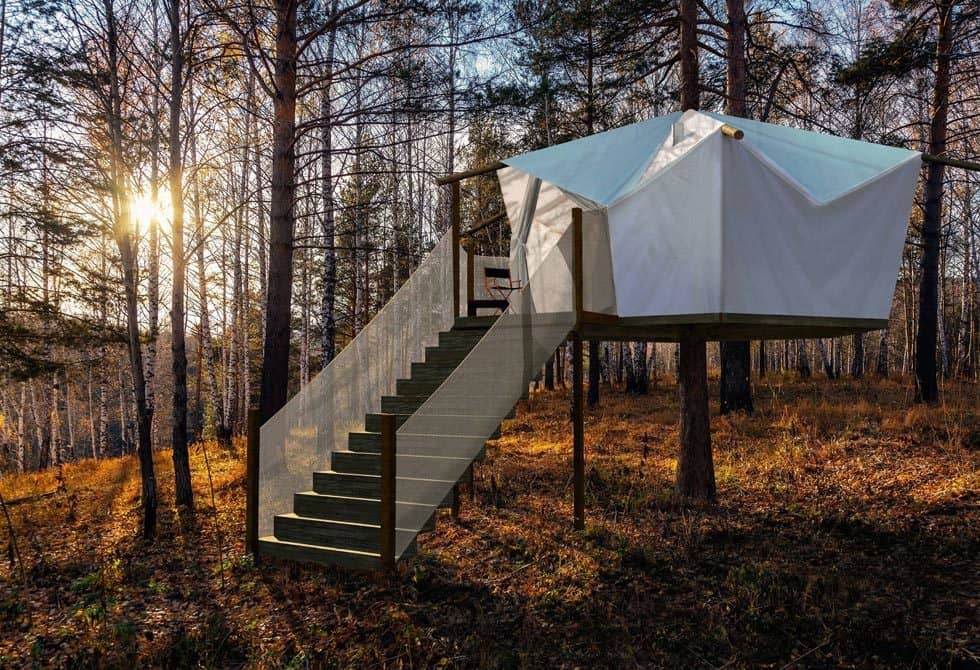 ---
The Mohicans
Trek into the beautiful wilds of Ohio and you will find a handful of beautifully designed tree houses that were built by the famous Kevin Mooney and Pete Nelson. They have designed authentic and luxurious tree houses for shows on Animal Planet and Discovery Channel on a show called Tree House Masters.
The accommodations are the star of the show at this beautifully wild resort. You have a choice of tree houses that sleep six or just sleep two for an intimate getaway. Each treehouse is uniquely and beautifully built into the canopy that surrounds you.
You will find top-notch activities such as zip-lining, horse riding, mountain biking, and much much more. Dinner is on you as the treehouses are stocked with fully functioning kitchens that include a coffee maker, toaster oven, gas cooktop, and sitting area. You can't go wrong cooking your own meal and enjoy it on the deck of your cozy treehouse. This is camping as you've never experienced before.
 Which locations would you like to add to glamping USA? Sound off below in the comments!
Latest posts by Ashley Hubbard
(see all)