This post may contain affiliate links, meaning if you book or buy something through one of these links, I may earn a small commission (at no extra cost to you!). Please see my disclosure.
Cirque du Soleil KURIOS – Our Experience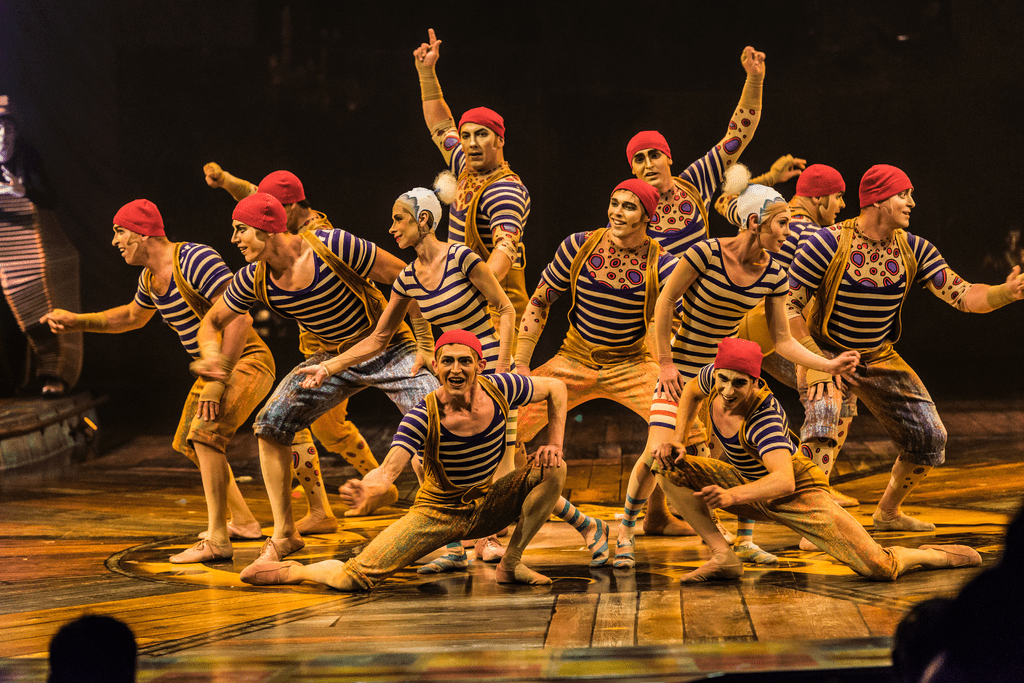 Our Experience!
This past weekend we found out just how much you can do in Atlanta in 24 hours – and I'm pretty impressed with our findings. I bought Amon Amarth tickets for Kaleb's birthday a couple months ago and then we planned a weekend trip around it. As I was looking for things to add to our itinerary for the weekend, I found out Cirque du Soleil production of KURIOS was in town and I knew we had to go! I've been to one other Cirque show – Alegria to be exact – back when I lived in Seattle. Alegria was wonderful but in my opinion, KURIOS was above and beyond.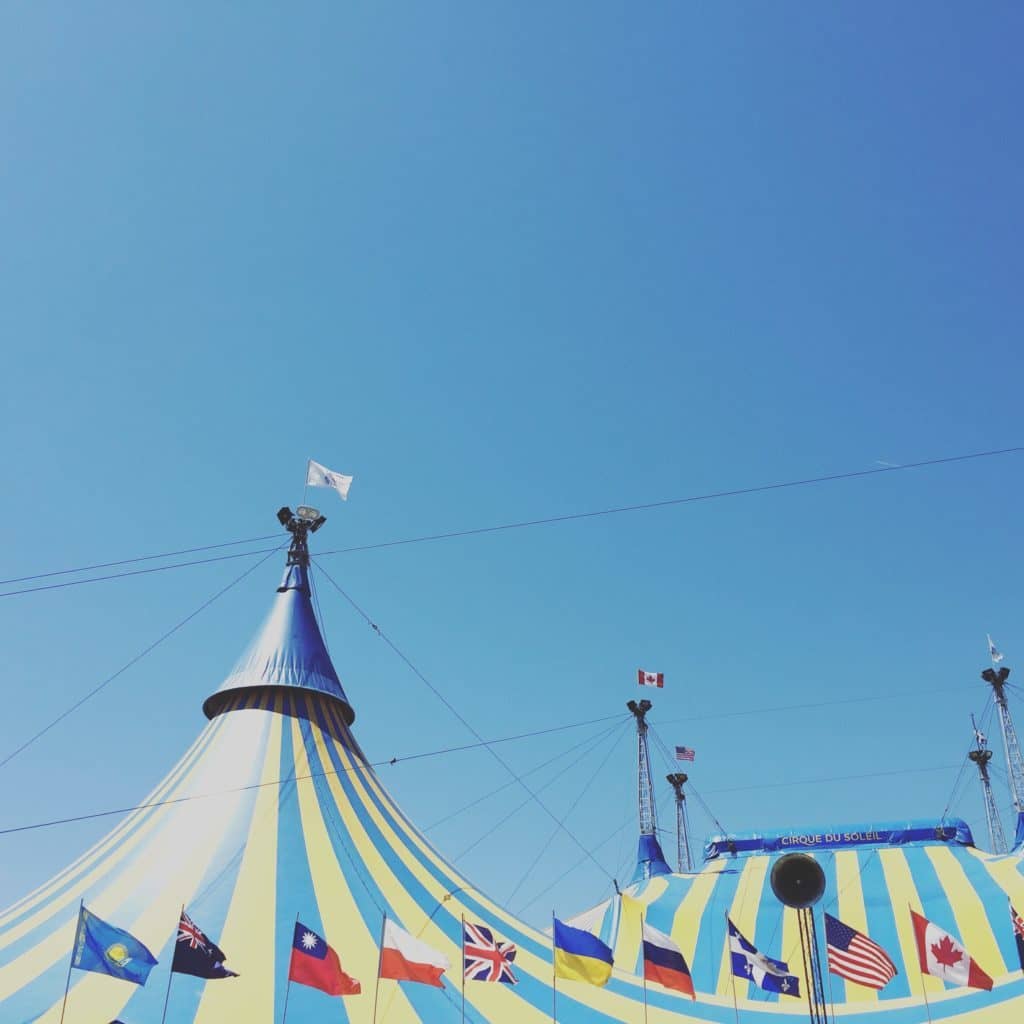 Written and directed by Michel Laprise, KURIOS – Cabinet of Curiosities name refers to the humble and strange characters that inhabit the Seeker's Cabinet of Curiosities.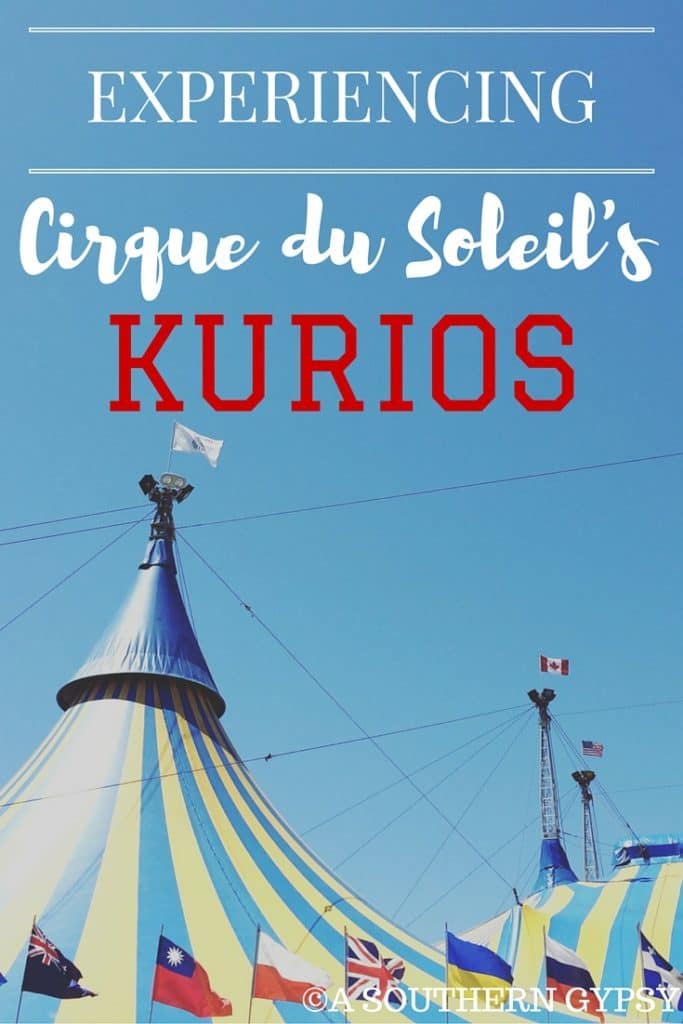 We first arrived at Atlantic Station and grabbed something to eat before the show – all while staring at the exciting blue and yellow tent I knew we would be sitting in within the hour. When it became time for the gates to open, we made our way over and I was immediately engrossed in what looked like how I imagine circuses used to look like back in the day. The big tent awaiting to take us to an alternate reality.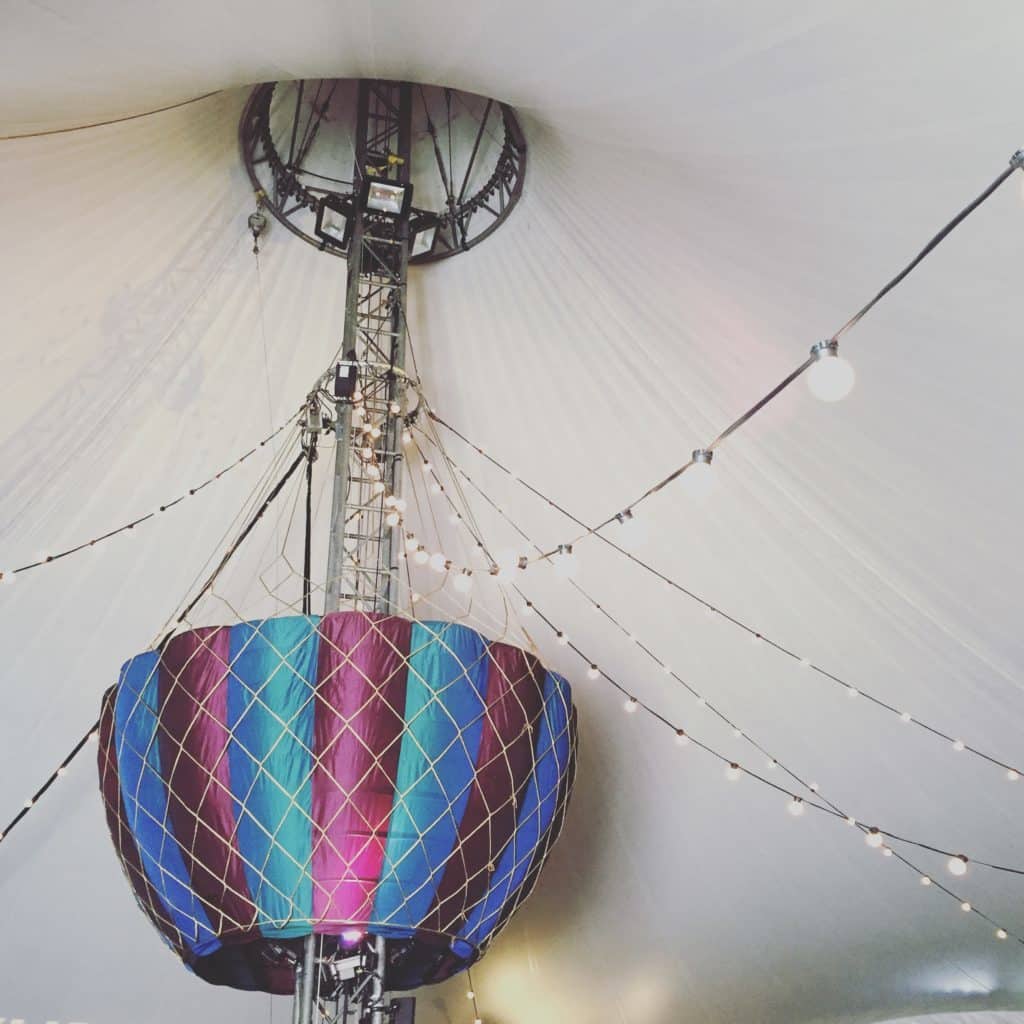 After taking a couple pictures outside, we made our way into the tent which was just as enchanting inside as it was out. There are plenty of places to buy concessions which are reasonably priced (no more than a movie theater or sports game) and plenty of choices for souvenirs to take home.
You then find your door number that is on your ticket and make your way to your seat. When we entered, we knew right away our seats would be good because there wasn't a bad seat in the house. This was such an intimate and unique production because the venue is so small. With that being said, we were even more happy when our seats were pretty close to the stage. We also happened to have two seats beside Kaleb and two seats beside myself empty which was really nice because Kaleb is just a big guy who needs a bit more breathing room than the rest of us.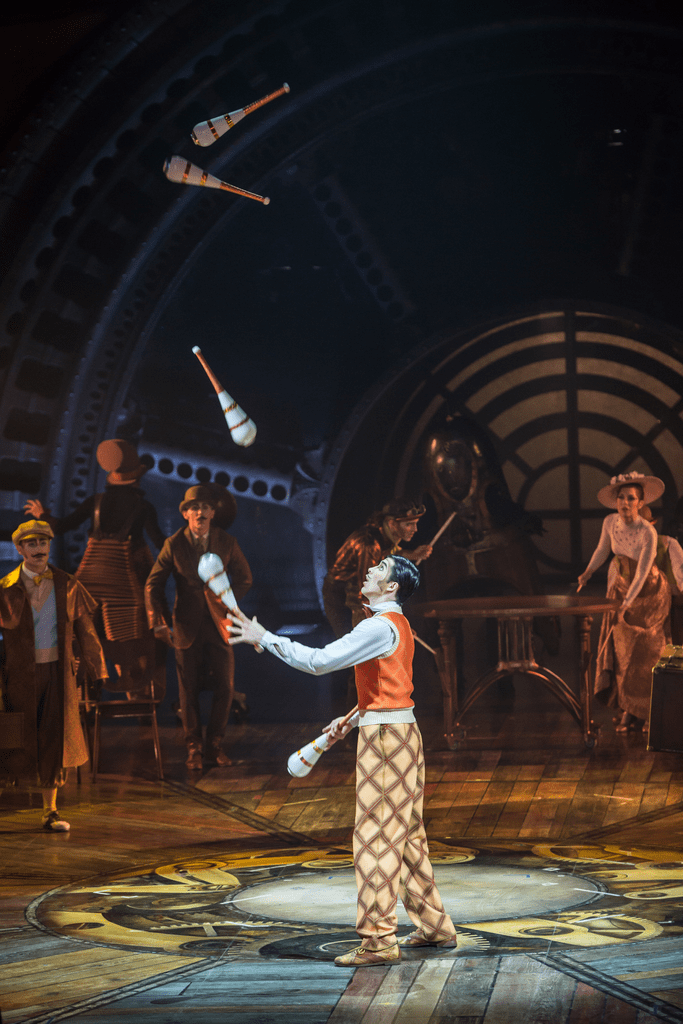 Before the show began, several of the cast members ventured out in the audience to entertain everyone while we waited and everyone found their seats. From the moment the show started until the very end, I found my jaw dropped several times, myself laughing constantly and myself constantly looking over at Kaleb and mouthing "did you see THAT?"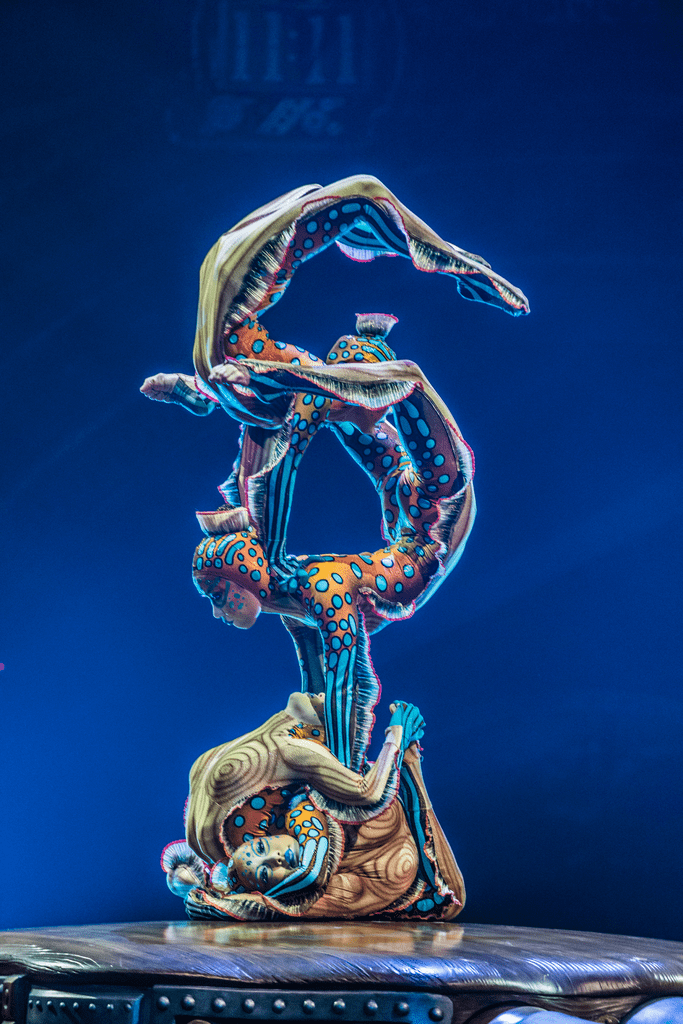 The whole thing was just spectacular. There were contortionists (always a fan favorite, I believe!), aerial performers, a pretty amazing juggler, trapeze performers and much much more! Everything about the show was mind-blowing that I truly don't know if I can pick a favorite act.
Also, while the main acts were absolutely amazing, the small acts in between were incredibly humorous. I don't want to give away too much but they include an invisible circus act, a hilarious skit including an audience member and an impression a T-Rex and more!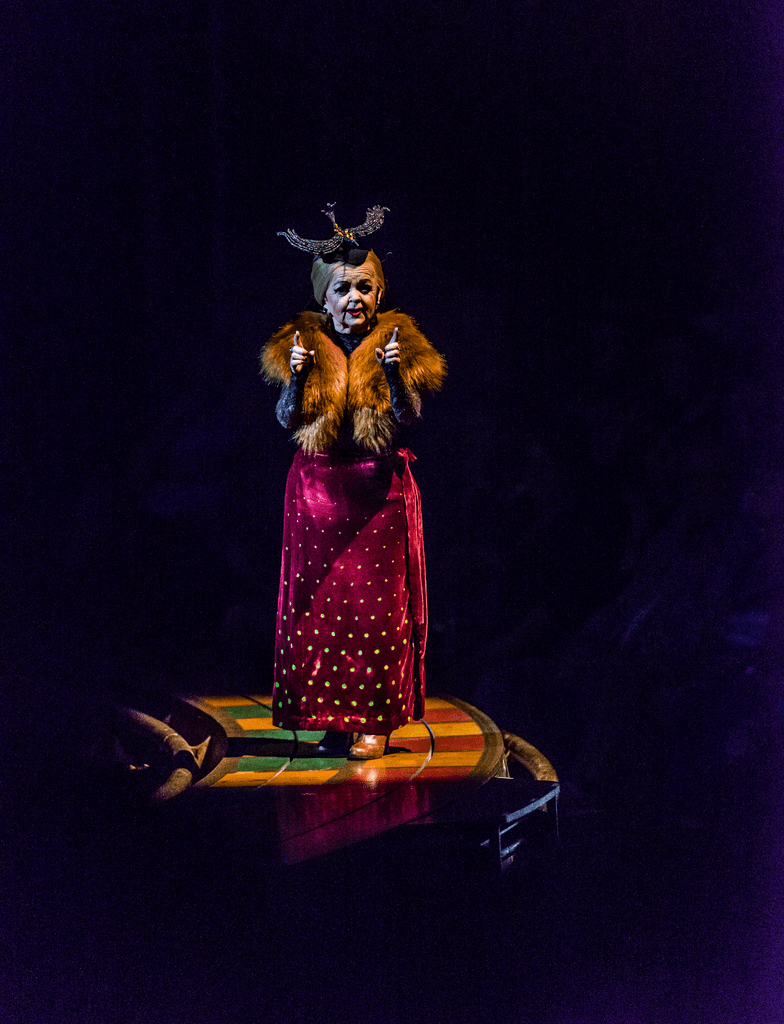 How to Attend KURIOS
KURIOS is in Atlanta until May 8th – leaving you a couple more weeks to attend – you won't be disappointed!
Tickets for KURIOS – Cabinet of Curiosities in Atlanta range in price from $35 – $170. Tickets are available by visiting here.
**Our visit to see KURIOS was made possible by Cirque du Soleil. All opinions are entirely my own**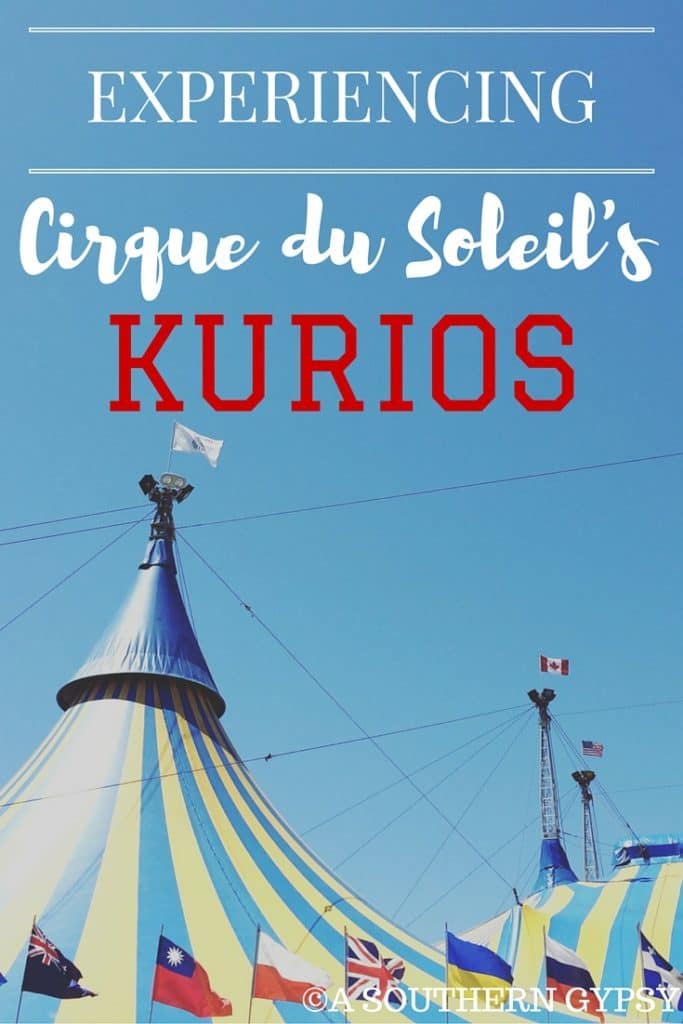 Latest posts by Ashley Hubbard
(see all)