This post may contain affiliate links, meaning if you book or buy something through one of these links, I may earn a small commission (at no extra cost to you!). Please see my disclosure.
Just because you're in a big metropolis like Chicago doesn't mean you can't get away from it all! Here are the best Chicago nature spots! When visiting cities, especially larger ones, I'm always looking for ways to get a nice big dose of green.
There are a lot of green spaces in Chicago – both downtown and in the suburbs. Chicago may put up a pretty brutal front in the winter, but it boasts some beautiful views and greenery in the summer. Chicago has a lot to offer, but head to these Chicago parks and gardens to get away from the hectic city life.
And, if you are in Chicago in the winter, the conservatories are a perfect winter spot because they are quite toasty.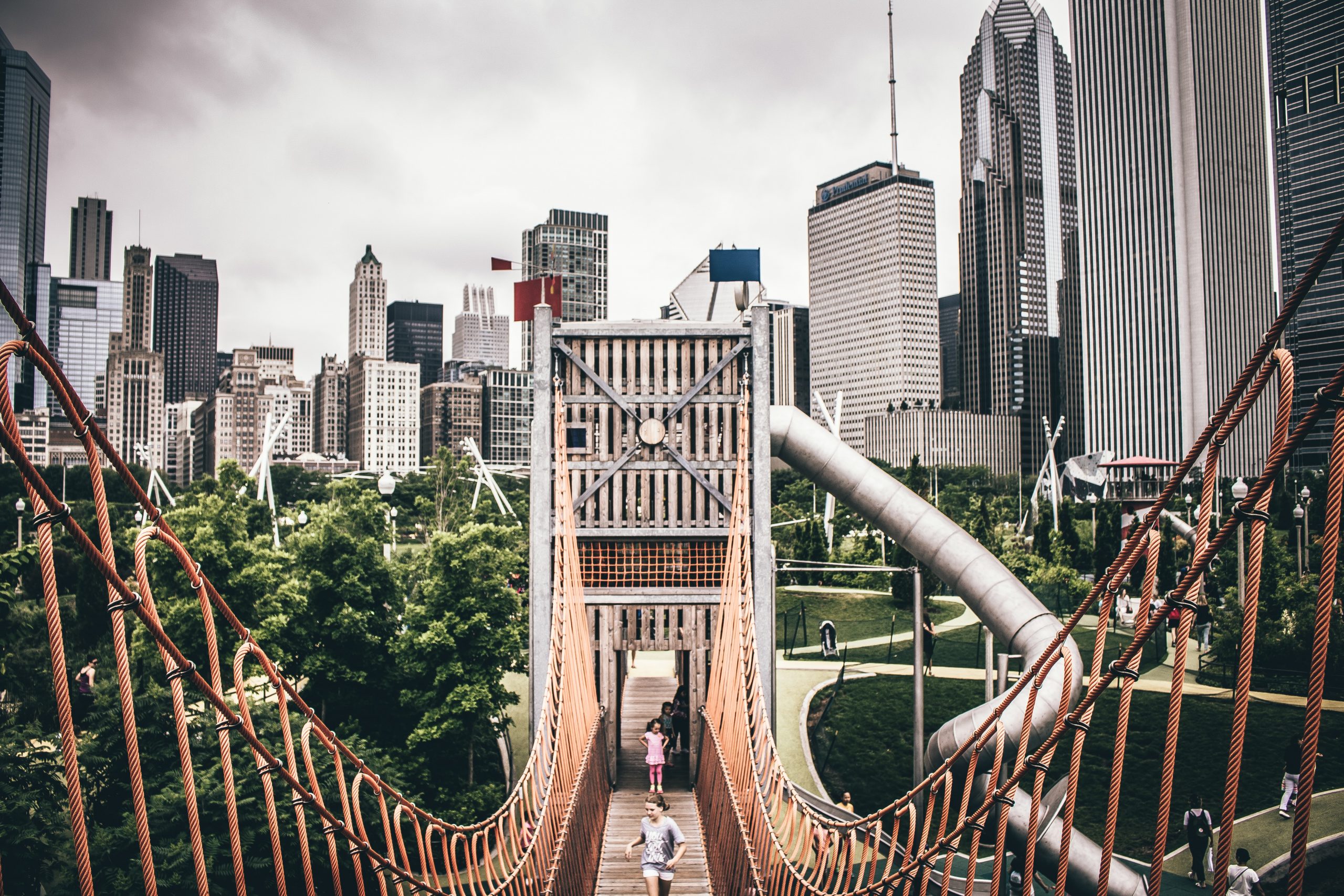 17+ Chicago Nature Spots to Escape the Hectic City Vibes
The Garden of the Phoenix
The Garden of the Phoenix is a Japanese garden on Jackson Park's Wooded Island featuring a waterfall & footbridges. It symbolizes Japan and the US and the 160-year history of friendship, turmoil, and prosperity.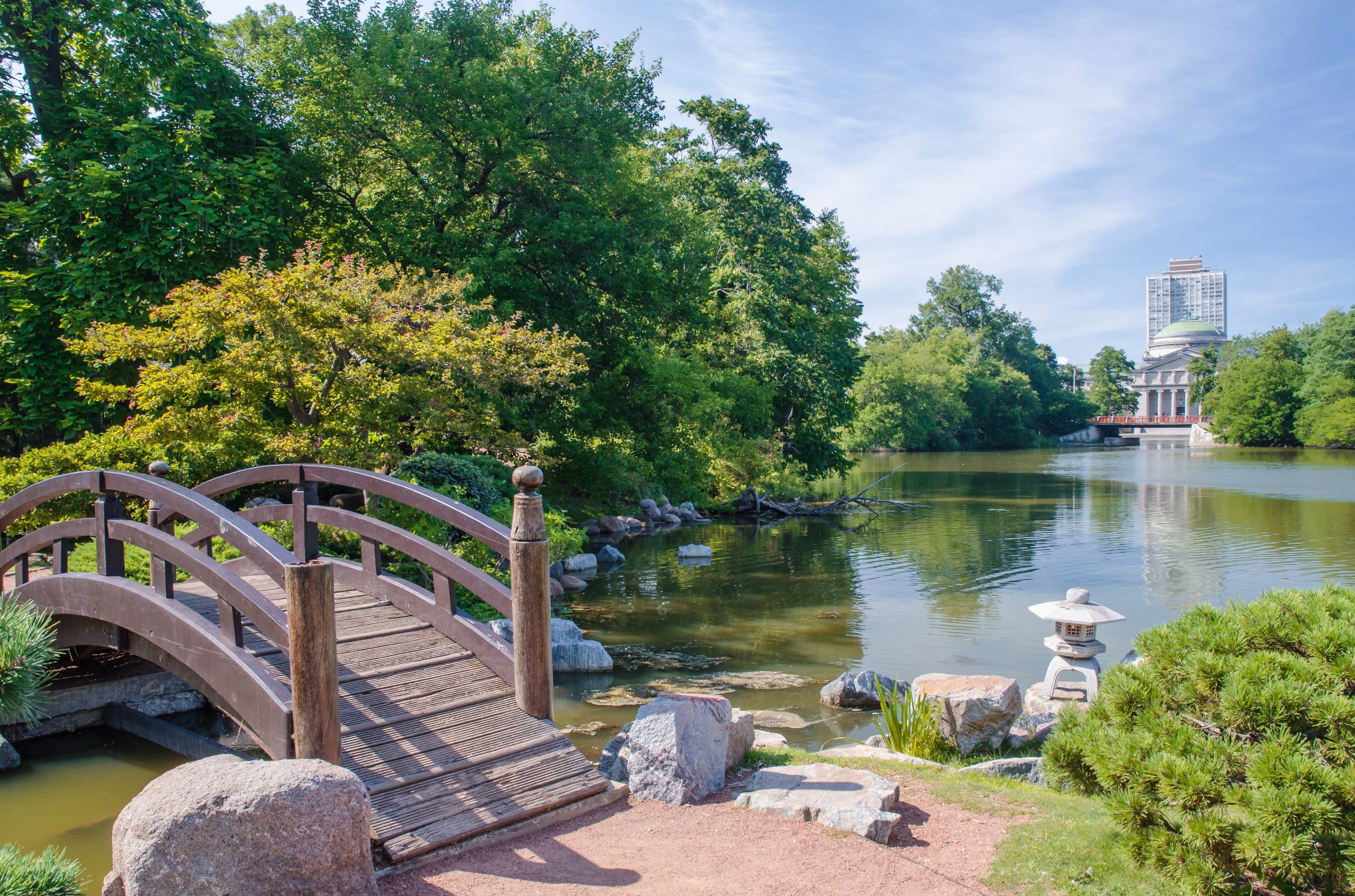 The 606
The 606 brings together arts, history, design, trails, event spaces, and green, open space for Chicagoans and visitors.
Riverbank Neighbors Trail
The riverbank is a 1/4 mile river path offering views of natural beauty.
Volunteers have worked tirelessly to maintain and preserve this stretch of riverbank.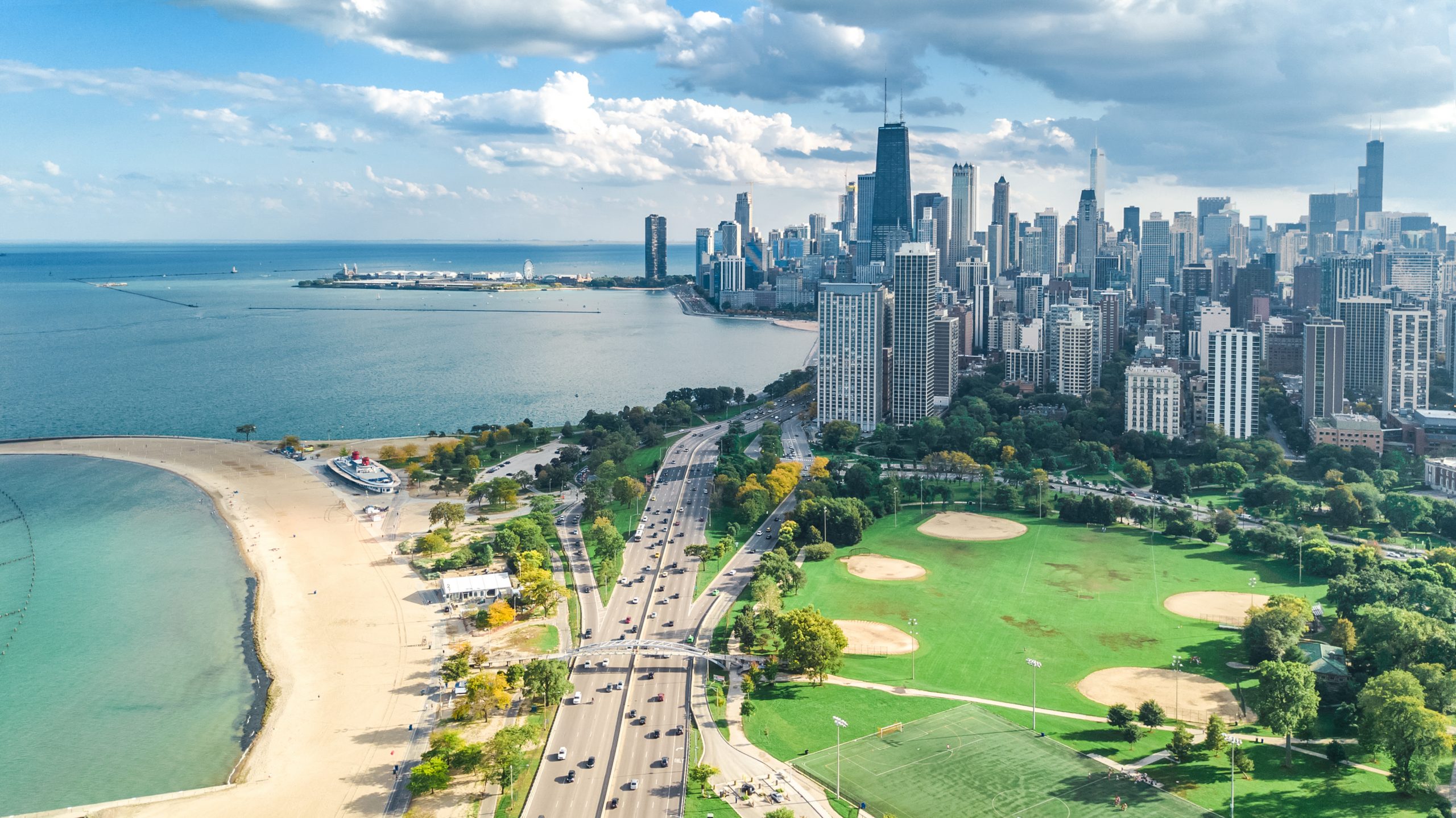 Ravenswood Manor
The Ravenswood Manor neighborhood on the northwest side of the city is full of little pockets of parks and green spaces such as Sunken Gardens and Buffalo.
The North Shore Channel Trail winds along the North Branch of the Chicago River, starting at Ronan Park and continuing to Legion Park and beyond. 
Montrose Point
Montrose Point Bird Sanctuary has recorded over 300 species of birds, including some of the rarest birds ever recorded in the state. 
The low-lying bushes and small trees in the sanctuary, in particular, have been a magnet for migrating birds and earned the nickname "The Magic Hedge."
Montrose Point also boasts one of the best views of the skyline. 
Milton Lee Olive Park
This park is located on a man-made peninsula north of Navy Pier and offers beautiful and expansive waterfront views of the city.
The main body of the park consists of five stepped, aerating, circular fountains of varying circumferences, connected by diagonal walks.
Lincoln Park Conservatory
Lincoln Park Conservatory is an indoor garden featuring four separate rooms. You'll find ferns, palms, orchids, and other plant life under this large glass dome.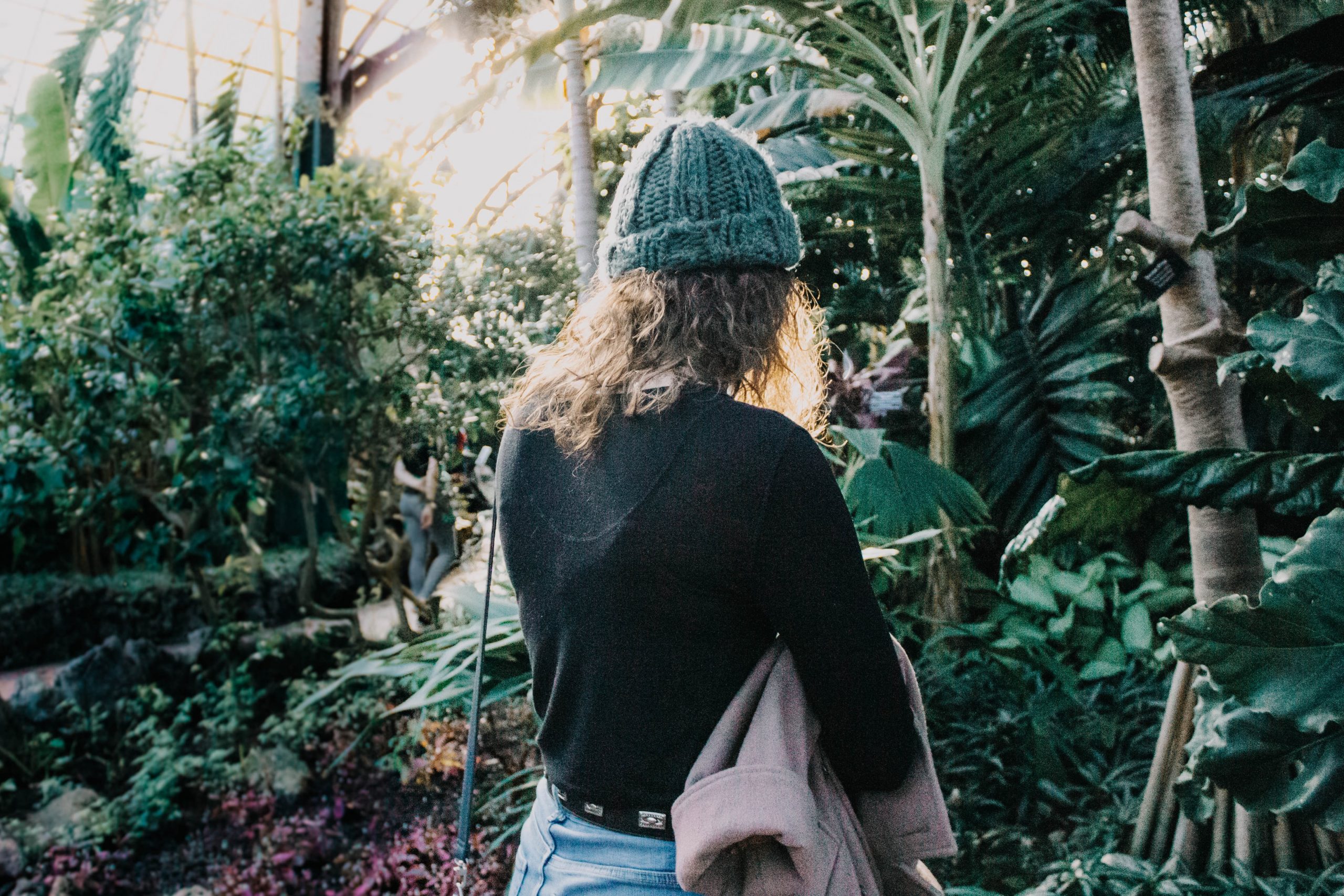 Lurie Garden
Lurie Garden is part of the larger and more well-known Millennium Park. It's an urban model for responsible horticulture, offering a four-season garden. 
It's one of the best little nooks in the city for nature lovers.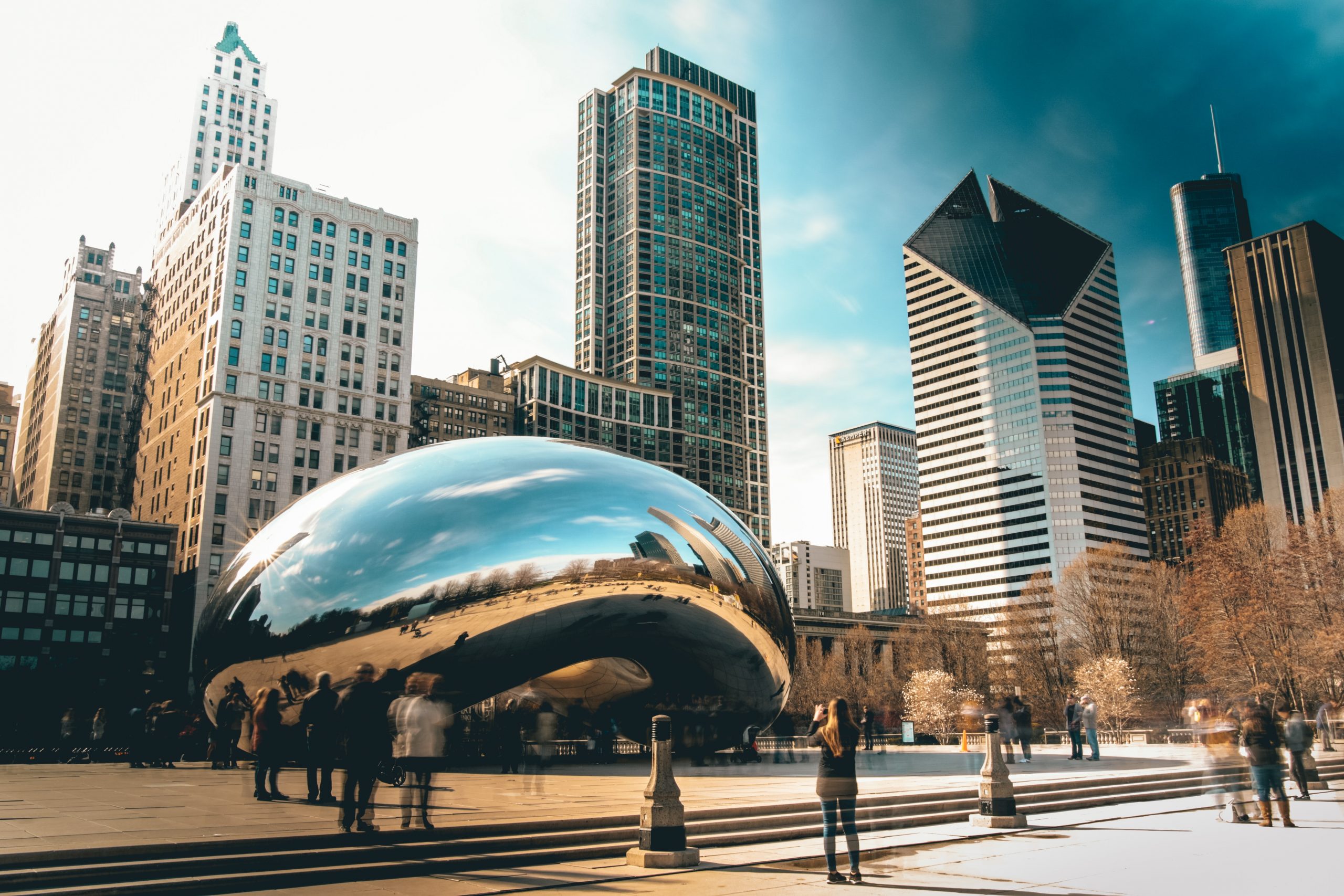 The Morton Arboretum
Situated in the western suburb of Lisle is The Morton Arboretum – 1,700 acres of trees and trails.
The Arboretum conducts leading scientific research on tree health and tree improvement and collects and displays trees for study and enjoyment on the grounds.
The South Garden at the Art Institute of Chicago
A tucked-away garden lies at the Art Institute of Chicago off Michigan Avenue.
The park provides welcome shade and quiet in the heart of downtown.
Chicago Botanic Garden
You'll find 26 gardens on 385 acres, nine islands, six miles of lakeshores, and a cascading waterfall at the Chicago Botanic Garden. 
This is a fantastic spot to bring a blanket, a book, and a picnic to enjoy the weather.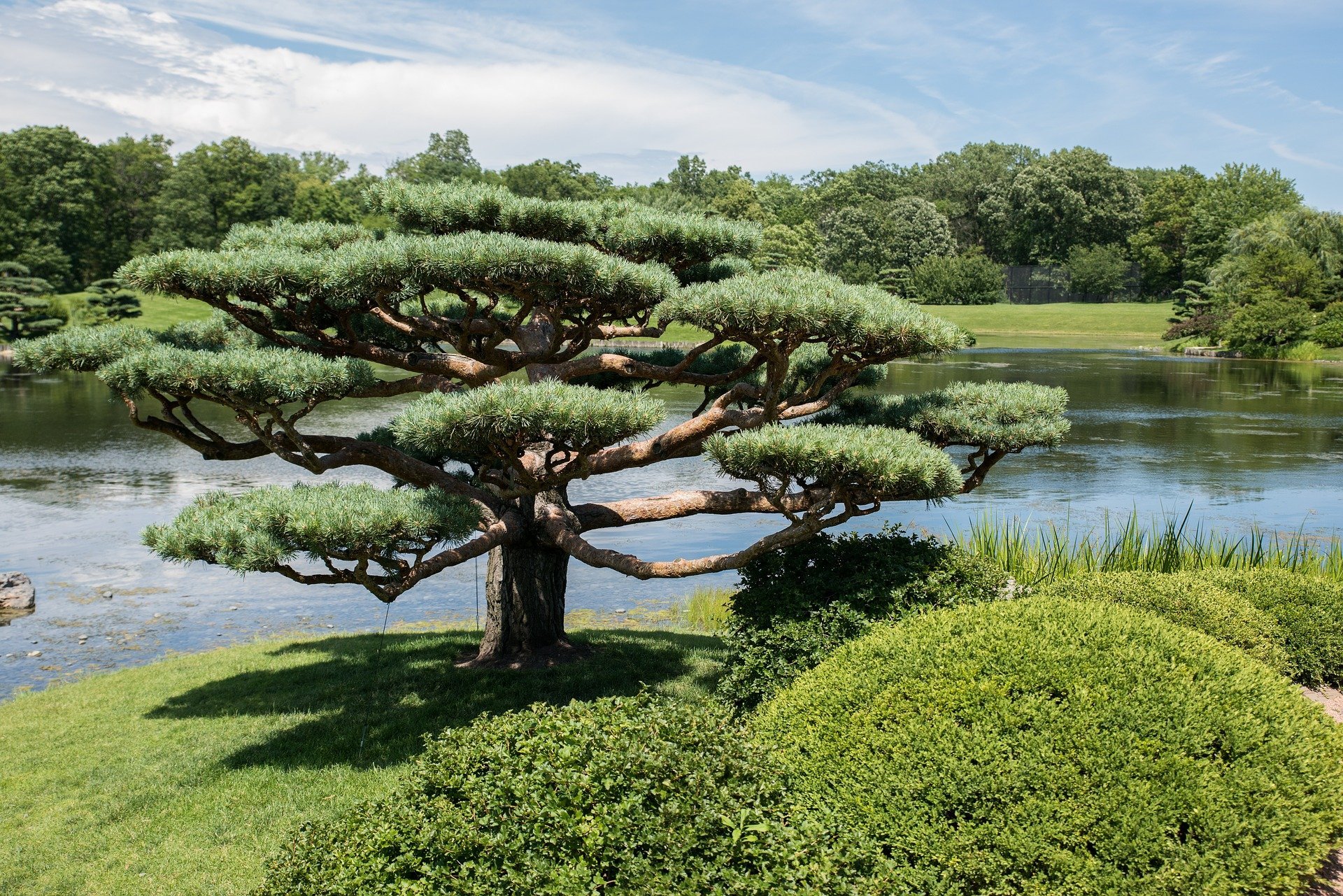 Garfield Park Conservatory
Head inside to the hot and humid jungle equipped with lush tropical plants, koi fish, and cacti. Or stroll around in the outdoor gardens and paths. 
Garfield Park Conservatory is one of the largest botanical conservatories in the country and showcases thousands of plant species.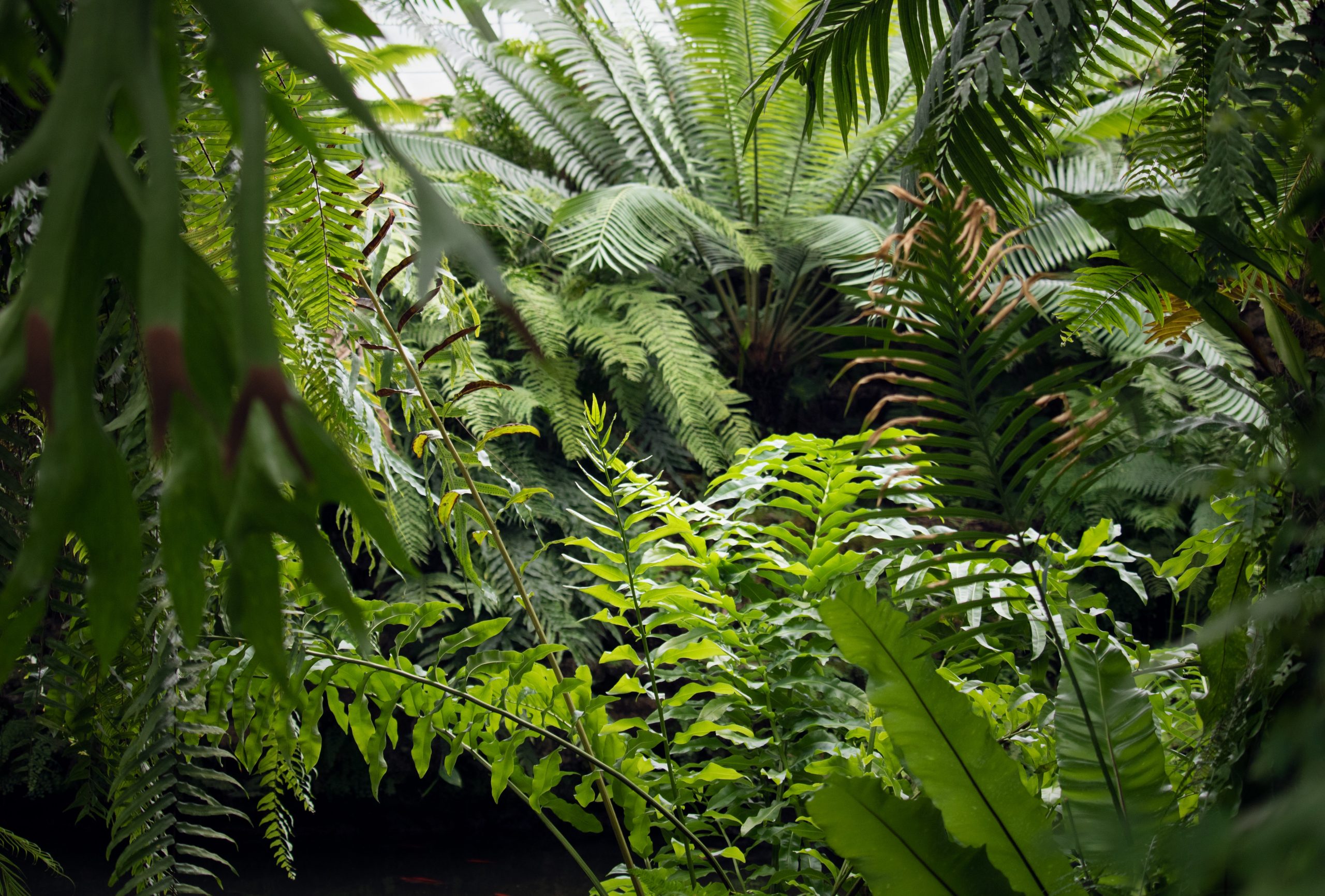 Alfred Caldwell Lily Pool
Located within Lincoln Park, you'll find the Alfred Caldwell Lily Pool. A stone walkway encircles a serene lily pool creating a nice little zen meditation garden.
This is the vision of landscape architect Alfred Caldwell: a hidden garden designed to resemble a river meandering through a great Midwestern prairie.
Promontory Point
Located in Burnham Park, this point is accessible via the Lakefront Trail and is a perfect spot to admire the lake and skyline.
North Park Village Nature Center
This 46-acre nature preserve is located on the northwest side of Chicago and is equipped with trails that wind through woodlands, wetlands, prairie, and savanna. You can sit in the birding area to spot rare specimens. 
Additionally, the nature preserve also includes an educational facility with a discovery room and public programs for children and adults. 
The mission of North Park Village Nature Center is to provide visitors with an opportunity to interact with and learn about wildlife and natural resources in an urban setting.
Community Gardens in Chicago
Chicago has hundreds of community gardens throughout the city, and the Chicago Community Gardeners Association has created a network of gardeners to ensure the sustainability and vibrancy of Chicago gardens.
The gardens vary greatly in size, style, and function, from beds of vegetables and flowers to memorial or peace gardens. Many of these community gardens are ornamental and focus on growing native plants, shrubs, and beautiful annual and perennial flowers.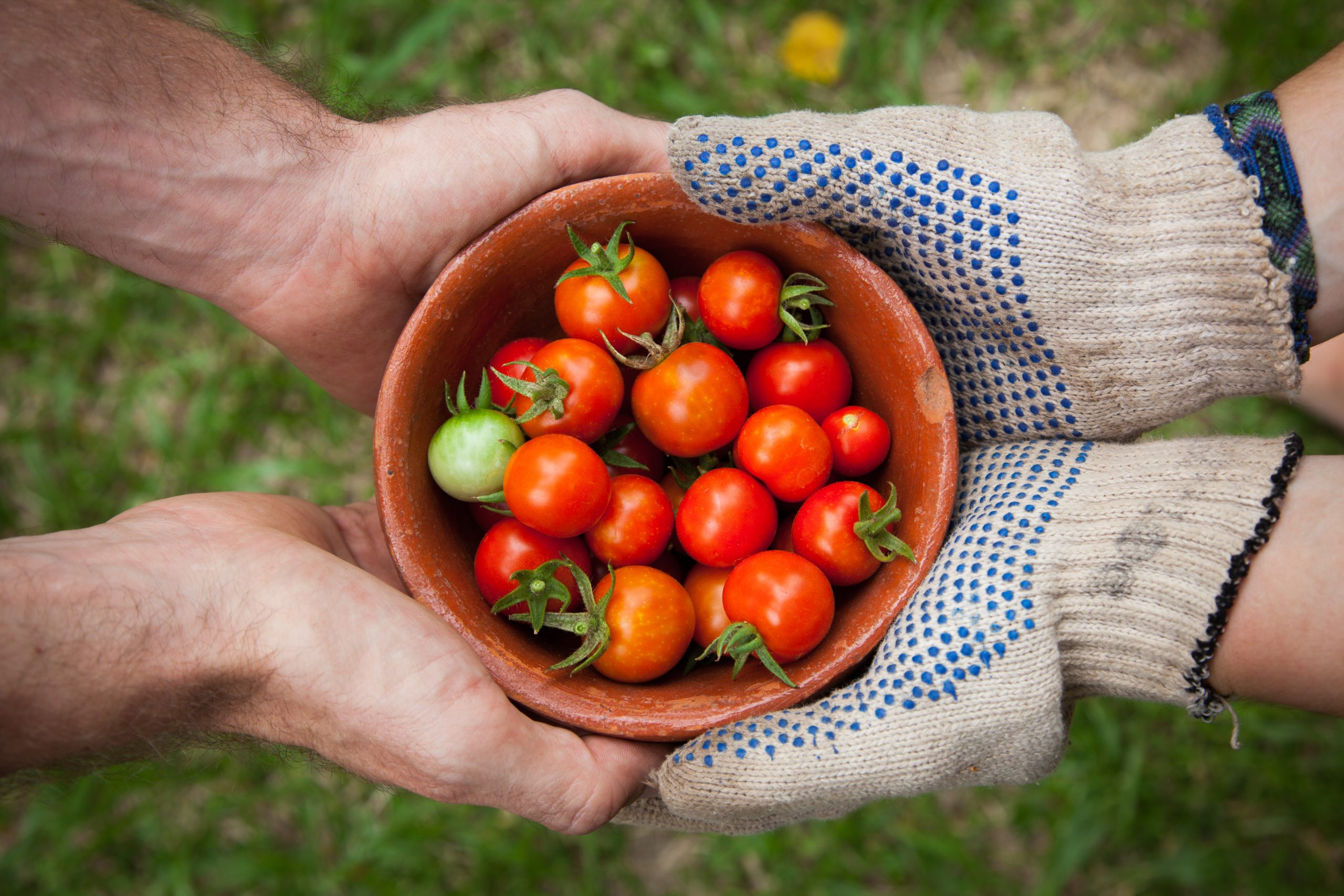 PLANNING A TRIP?
Find accommodation, read accommodation reviews, and check flight prices.
Book attractions, tickets, or guides in advance.
Research using these guides or read my other outdoors posts.
See my packing list.
↓↓↓ PIN FOR LATER ↓↓↓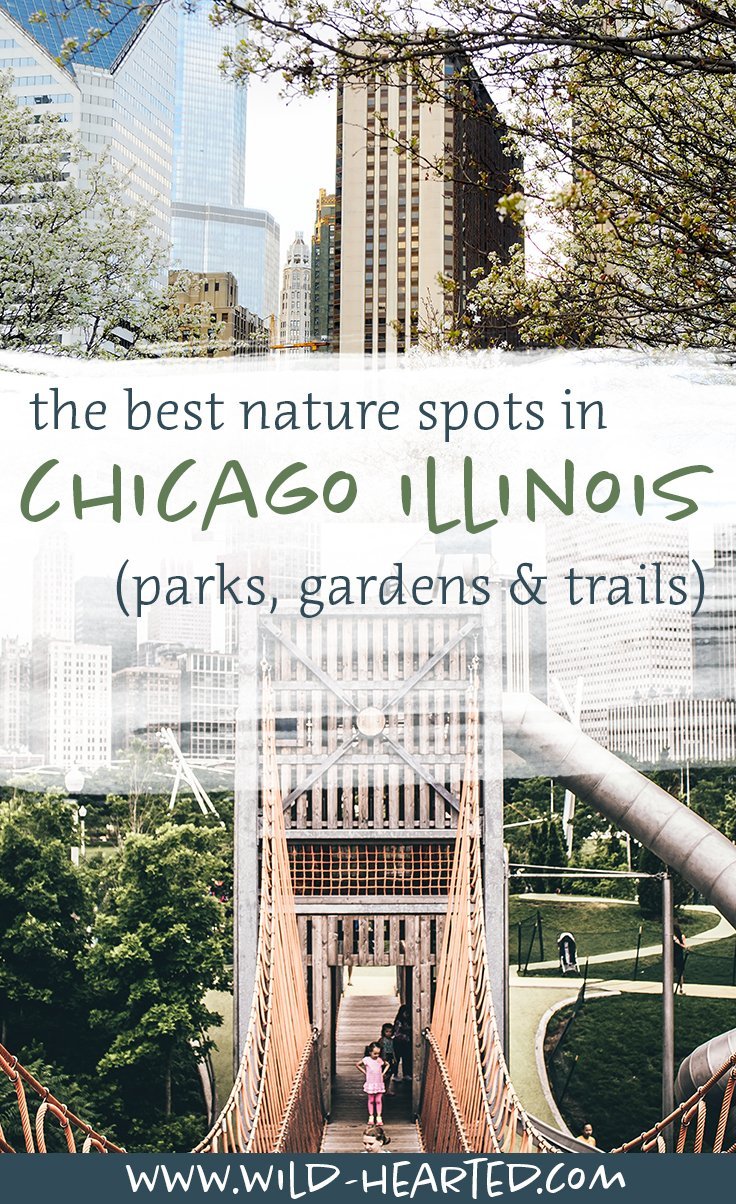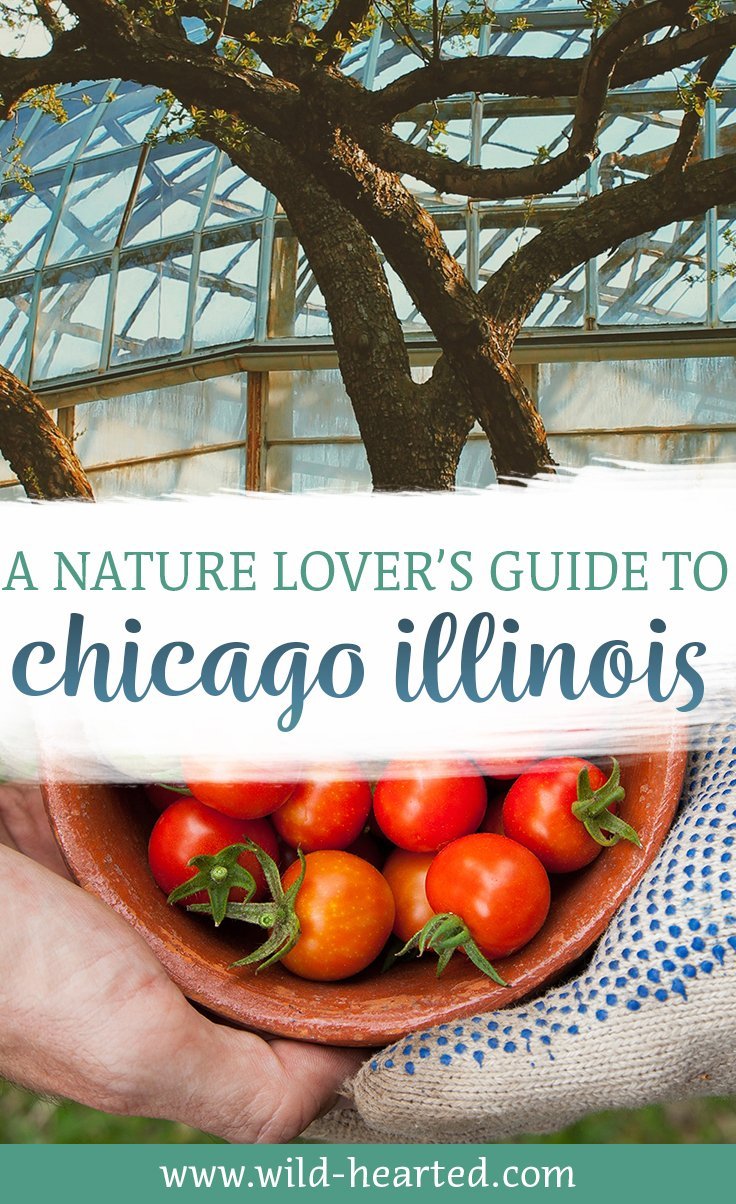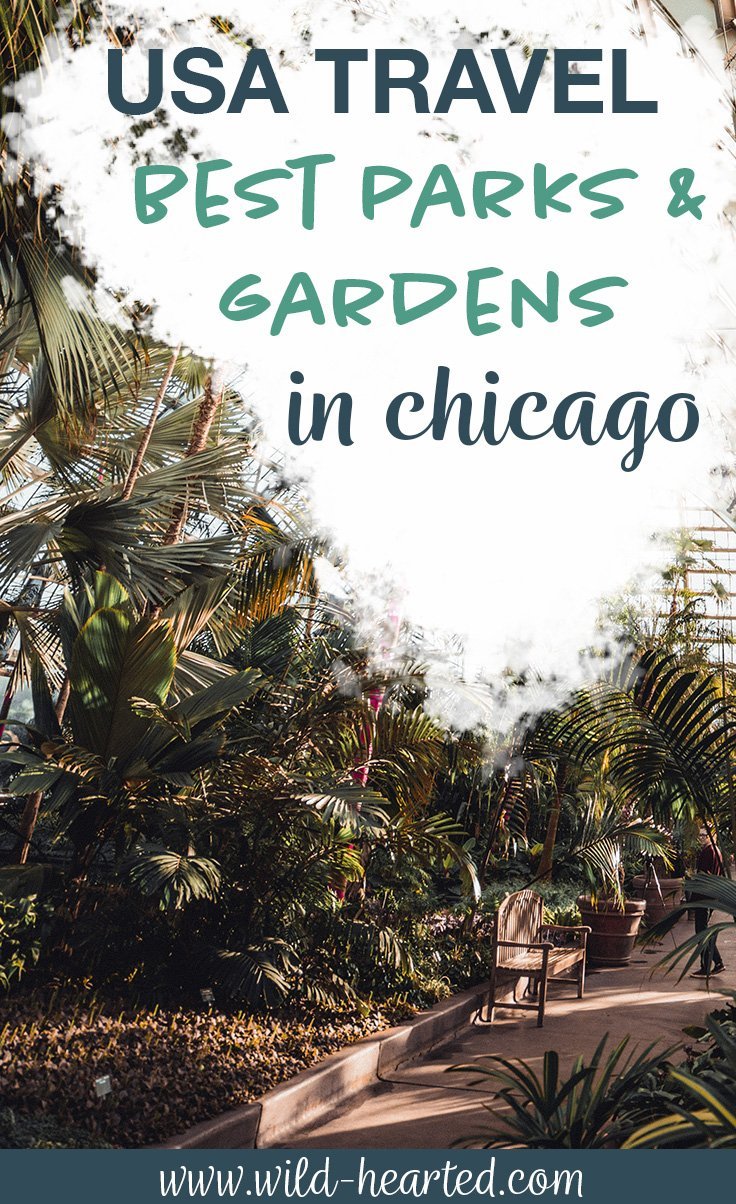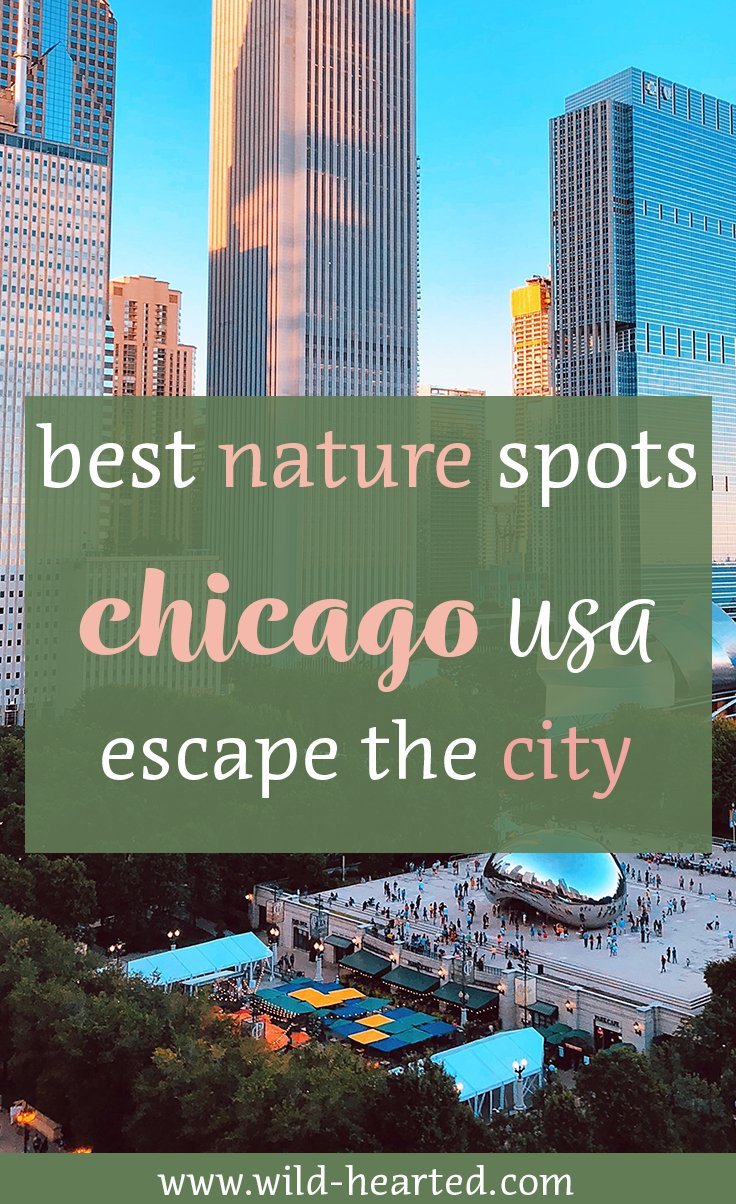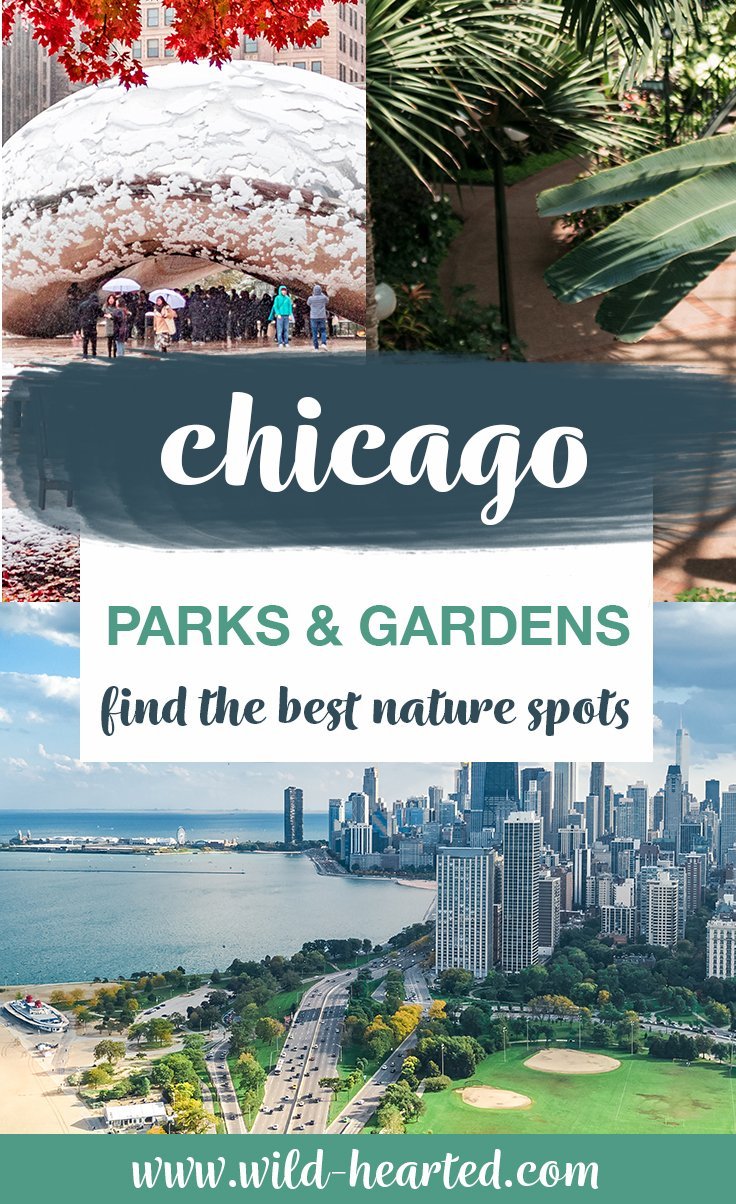 Latest posts by Ashley Hubbard
(see all)