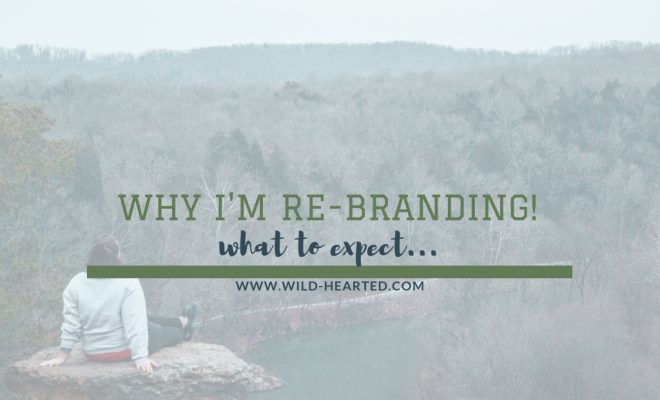 I'm Re-branding! Why I'm Changing my Name and What to Expect
|
*This post may contain affiliate links, meaning if you book or buy something through one of these links, I may earn a small commission (at no extra cost to you!). Please see my disclosure.
Last Updated on
Oh, man. I'm not entirely sure where to start with this. It's been a long time coming. To say I've been agonizing over this decision for the better part of two years is no joke. I've annoyed family, friends, mentors and fellow bloggers with my ideas – the hot and not so hot variety.
Did I really want to put myself through the re-branding process that is also known as hell?
I think at the end of the day though, it comes down to this. I can't not do it.
---
Why am I Re-branding?
For over five years, this corner of my world has been called 'A Southern Gypsy.' I won't lie. I came up with this name on a whim when I decided, also on a whim, to start this blog in the first place. I was actually rather proud of myself for coming up with the name so quickly. I thought it was great and I continued to think it was great for quite some time. I felt like it really explained me – I mean I am from the South and I consider myself a free-spirited, wandering, hippy-dippy type of person.
The negative connotation
But, I'm ever-evolving. I think it's one of my strongest personality traits. I learn something. I grow from it. It's how I came to veganism and stuck with it. I found out about the atrocities that go on in the animal agriculture industry and I said "ohhh not on my watch" and I quit right then and there.
So, when I was enlightened to the negative connotations to the word gypsy, I immediately felt terrible. I had no idea. Was I that naive? I suppose so. Regardless of how sheltered I was apparently, it doesn't matter. I knew now.
To continue to use a term that 1) wasn't mine to use and 2) is used as a racial slur at the same time that I was changing all of my other actions to align with my ethical and moral beliefs, just didn't make sense. How can I call myself a responsible and sustainable blogger when my blog name could be insulting to a whole group of people? I couldn't.
It doesn't fit me anymore
I mean, I'm still from the South (and I still live here) so I guess it does still describe me but it just doesn't make me feel good anymore when someone asks about my blog. For the past 1.5-2 years, I've cringed every time I've had to introduce myself and my blog. I'm sure, at least, subconsciously, that has kept me from getting certain partnerships or forming relationships. I'm sure my own feelings could be felt somewhat by the way I talked.
---
Finding the New Perfect Name
I have an extremely hard time making decisions. I always think there's something out there I haven't thought of and what if I think of it after I go through all the work of re-branding? I have serious cases of anxiety and FOMO and it's a terrible mixture. So, I put changing my name on the back burner for a long time. In the past few months, I've been brainstorming a bit more heavily though. I came up with names I absolutely loved but they seemed too popular. 'Wild and Free' was my #1 choice based off one of my favorite quotes.
"All good things are wild and free." – Thoreau
Upon searches though, I found there were A LOT of businesses and brands with very, very similar names. Too much competition and not enough uniqueness. So, I started playing around with similar words and came up with a lot of different ideas. Eventually, I landed on a new name and tagline.
Wild Hearted – Do No Harm Travel & Lifestyle
My entire brand will still certain around veganism, sustainability, and travel. Nothing about the content or my own beliefs will change – just an upgrade!
---
Things to Expect
This whole thing is new to me. I've never re-branded and I've heard it's terrible but I'm hoping to make it as easy as possible on myself and do it a bit slowly so as to confuse as few people as possible.
January 1st – change logos on website/social media
February 1st – change social media handles/names
February – change over URL on website
The plan is to have everything complete by the beginning of March. Definitely, expect things to start to transition slowly!
---
For those of you who love my name, I hope you can understand my reasonings and continue on this journey with me.
This year is going to be a life-changer for sure – – I can just feel it so it's only fitting that I start it making a huge change I've wanted to make for two years.