This post may contain affiliate links, meaning if you book or buy something through one of these links, I may earn a small commission (at no extra cost to you!). Please see my disclosure.
Every so often, there are articles that come out saying what cities are the best in terms of finding vegan food and Nashville is never on it. This may lead people to never even consider Nashville as a vegan destination and I'm kind of okay with that because it just means more for me! I've talked people's ears off about how much growth Nashville has seen in not only the foodie circle but in the vegan foodie circle.  Nashville may be the hot chicken capital and the home of Goo-Goos but we have way more to offer than that and below are the best vegan spots in Nashville in my stomach's opinion.
The Southern V
Probably my favorite vegan spot in Nashville is The Southern V. Not only have I grown as a vegan as they've expanded but it's the best place to get your southern comfort food fix. What started as a home business where you could find their baked goods at farmers markets moved to a to-go spot only open on the weekends to a full sit-down restaurant open Wednesday-Sunday in just a couple of years.
Where: 1200 Buchanan Street, Nashville
When: limited hours; Wed-Sun
What to Order: hot chicken biscuit, donuts, ribs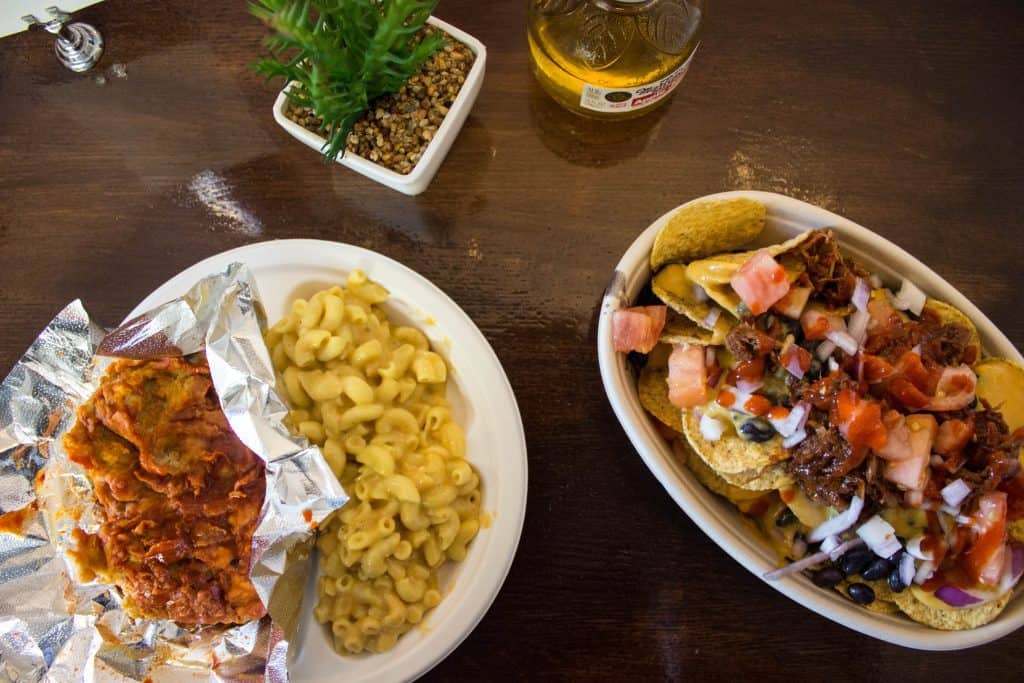 Vegan Vee
We're spoiled by having several all-vegan bakeries and spots to find all-vegan baked goods! Vegan Vee is not only vegan but completely gluten-free and peanut-free and they offer many soy-free and nut-free items as well so it's perfect for anyone's eating lifestyle! They do it all without sacrificing taste too.
Where: 306 46th Avenue N, Nashville
When: Friday-Sunday 7am-2pm
What to Order: donuts, blueberry lemon muffin, cookie dough parfait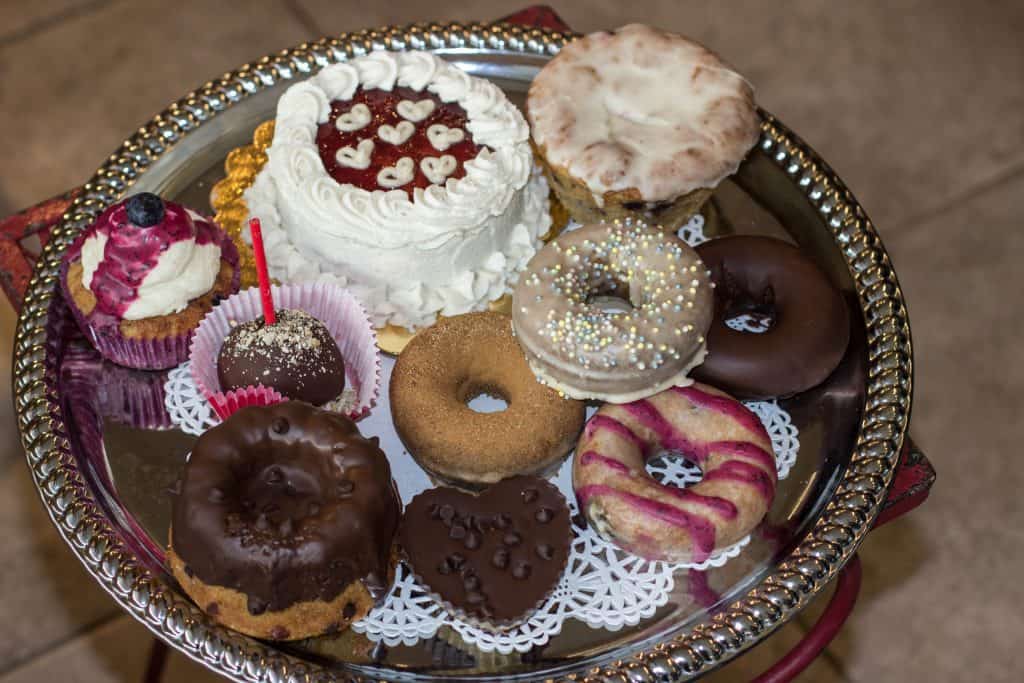 The Grilled Cheeserie
Looking for somewhere quintessentially Nashville that you can take your Omni family and friends to but you can still eat something other than fries? The Grilled Cheeserie is perfect! It's local to Nashville, the food is fantastic, and the vegan options are pretty good! You can build your own grilled cheese (vegan cheese) and pair it with tater tots, tomato soup, and a vegan milkshake! I promise – you'll thank me.
Where: 2003 Belcourt Avenue, Nashville
When: 11am-9pm (everyday)
What to Order: sourdough bread with vegan cheese and all the veggies, tater tots, tomato soup and a milkshake!
The Post East
While not the best overall vegan option, I'm absolutely in love with their cinnamon rolls. The Post East offers a wide range of vegan options and baked goods and is a great place to meet a friend and grab a coffee or work on some writing or reading. Just don't forget the cinnamon roll!
Where: 1701 Fatherland Street, Nashville
When: 7am-6pm (everyday)
What to order: tempeh breakfast sandwich + cinnamon roll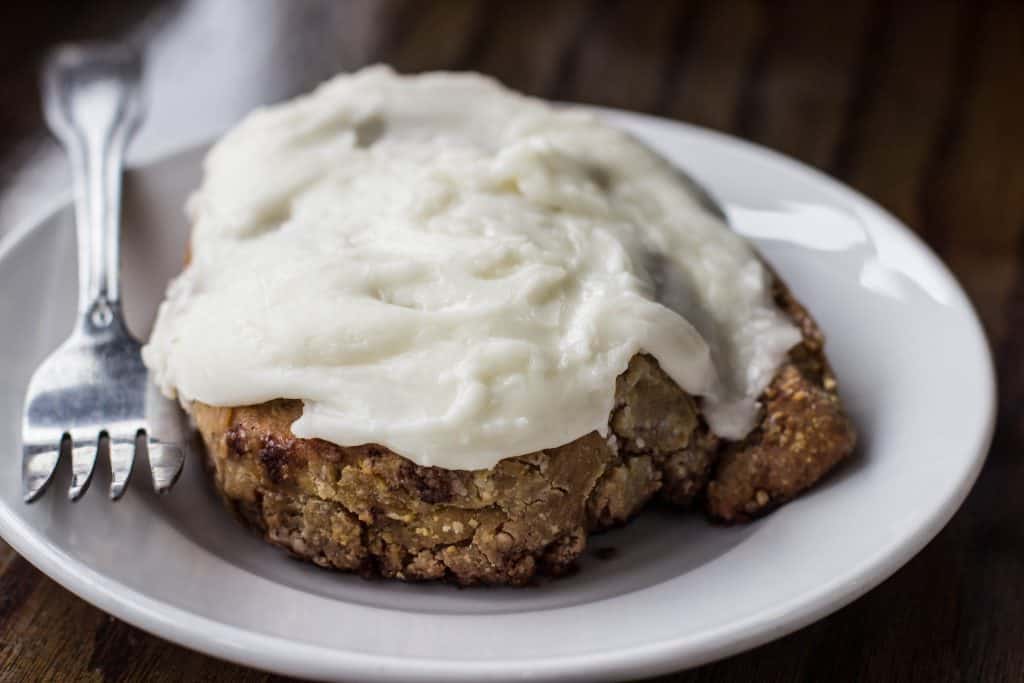 Amy's Ethiopian Restaurant
Amy's is a local gem and a little off the beaten path but if you're craving some amazing vegan ethnic cuisine, definitely head here on a Friday night! Every other day for lunch and dinner, you'll find vegan options on the menu but on Friday nights – it's an all vegan buffet!
Where: 2510 Murfreesboro Pike
When: Fridays 5-9pm
What to order: it's a buffet – get everything!
Koko's Ice Cream
Want to go to the cutest little ice cream shop with all the best vibes and have the most delicious and creamiest ice cream you've ever had? Head to Koko's in East Nashville then! From a bicycle cart operating pop-ups to a full-blown adorable ice cream shop, you'll fall in love with this place too!
Where: 729 Porter Road, Nashville
When: Thurs-Sun 1-8pm
What to Order: moondust and golden milk flavors!
These are just a minor glimpse of the amazing vegan spots in Nashville and I love finding new spots constantly. This will help you get started on your first (of many!) trips to Nashville to take part in what I'm assuming will be the next vegan hotspot!
One of my favorite ways to find and organize new spots to try is using Trover. This is a great tool to find hand-picked spots – usually local gems – that come highly recommended. You can easily search a destination or activity and compile your own lists making it easy to pre-plan trips and also to give your own recommendations based on where you've traveled to.
What to Pack for Nashville
Pacsafe Cross Body Purse (I love my Pacsafe products and would highly recommend using them when traveling)
Comfortable Shoes (my feet tend to hurt pretty easily and these are the best shoes I've had in a while for walking a lot)
Have you ever been to Nashville?? Tell me about it in the comments below ↓↓↓
What else have I written? You can find more Nashville posts here.
Like this post? Have Questions? Hit me up on Facebook | Twitter | Instagram | Pinterest | Email
↓↓↓ Pin for Later ↓↓↓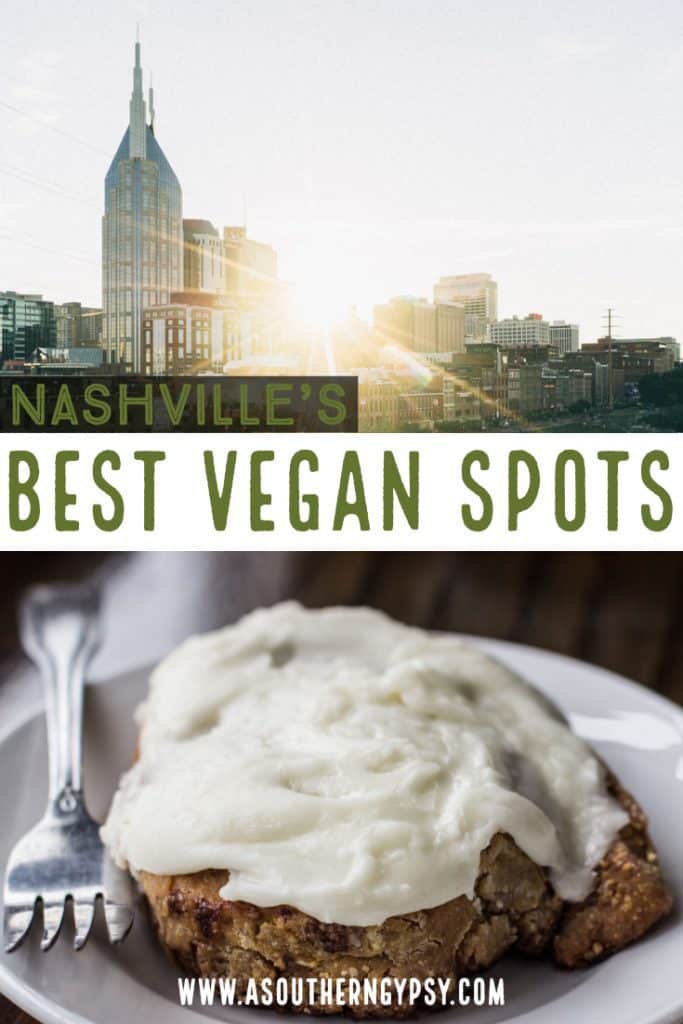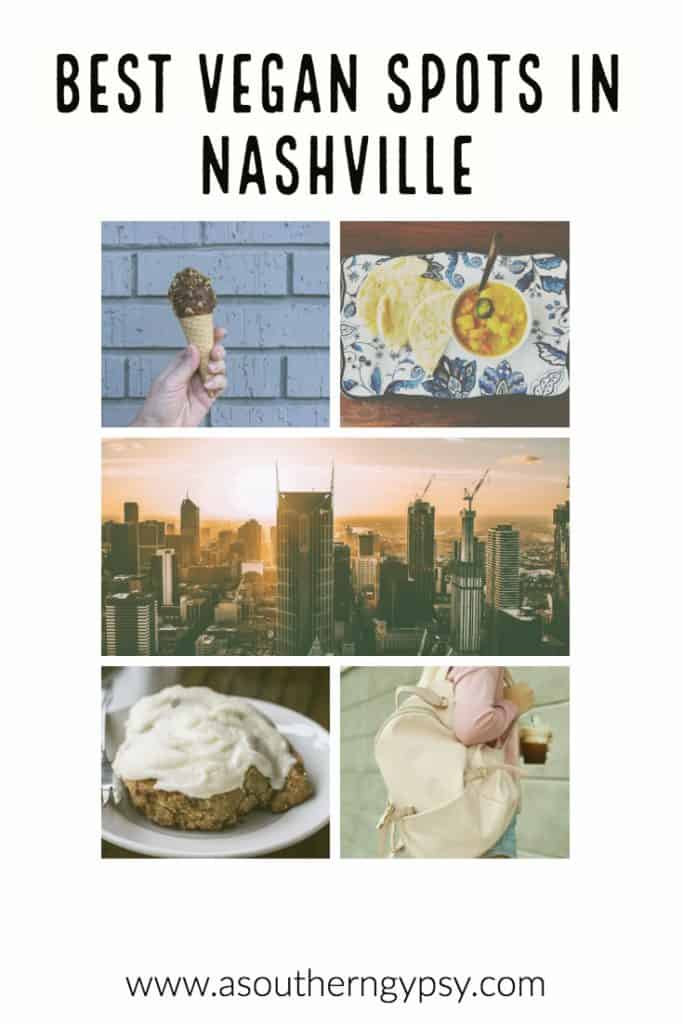 Latest posts by Ashley Hubbard
(see all)