This post may contain affiliate links, meaning if you book or buy something through one of these links, I may earn a small commission (at no extra cost to you!). Please see my disclosure.
Australia, a southern hemisphere gem, is known for its expansive outback, vibrant cities, and stunning coastal landscapes. Yet, hidden within this broad country are numerous under-the-radar destinations. These intriguing places offer a unique twist to the Australian holiday, blending rich history, vibrant culture, and breathtaking nature. To help you uncover these hidden gems, here's a list of exciting destinations in Australia.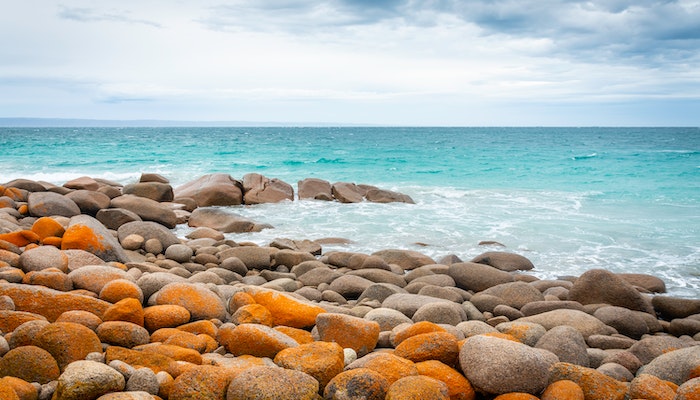 However, the preferred types of games should not be limited by geographical location. As we live in the Internet age, it is possible to tune in and try out pokies like Lightning Link with just a few clicks. Be sure to check this opportunity before or during your trip to Australia. Also, keep reading to discover lesser-known but equally captivating holiday places in the country.
Uncovering Natural Wonders
Australia is a continent brimming with untouched beauty. Its sprawling landscapes host myriad natural marvels just waiting for exploration. Below, we provide our nature holiday ideas in Australia.
The Pinnacles Desert, Western Australia
A starkly beautiful landscape awaits you in Western Australia's Pinnacles Desert. This desert holds thousands of ancient limestone pillars, rising eerily from the sandy floor. Some standing up to five meters tall, these structures create a scene that seems taken from another world. Come at dawn or dusk, when the soft light casts long shadows, enhancing the desert's haunting allure.
Daintree Rainforest, Queensland
Enter an ancient world within the heart of Queensland: the Daintree Rainforest. As one of the oldest rainforests on Earth, Daintree teems with life and diversity. From vibrant bird species to towering tropical trees, the forest bristles with splendor. Traverse the lush trails, cross the scenic rivers, and feel the pulse of an ecosystem millions of years in the making.
Kangaroo Island, South Australia
A paradise for wildlife enthusiasts, Kangaroo Island sits off the coast of South Australia. It's a sanctuary where nature rules supreme. The island pulses with life, from bounding kangaroos and cuddly koalas to majestic sea lions and diverse birdlife. Its rugged coastlines, tranquil beaches, and unspoiled landscapes provide a stunning backdrop to the fantastic array of creatures who call it home.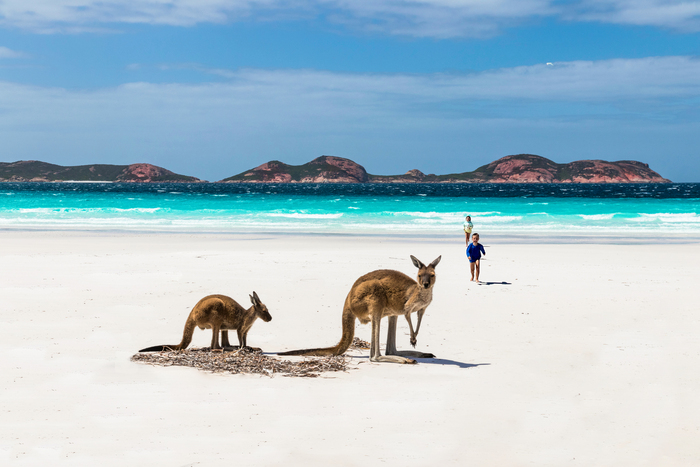 Experiencing Thrills and Entertainment
Australia's vibrant cities and breathtaking landscapes cater to thrill-seekers and fun lovers alike. We focus on Melbourne and Sydney's holiday locations in Australia.
Crown Casino, Melbourne
The Crown Casino is among the best holiday locations in Australia. It provides a dazzling world of entertainment. Beyond the glittering gaming floors, Crown offers a host of experiences. Gamblers who enjoy pokies can try their luck at the extensive array of pokie machines, while those seeking a different kind of thrill can indulge in high-stakes poker or join one of the many table games on offer. You can also enjoy a show at the theater or dine at a celebrity-chef restaurant.
The Great Ocean Road, Victoria
The Great Ocean Road is among other unique Australian destinations. This legendary route winds its way alongside the breathtaking Southern Ocean, offering panoramic views of majestic cliffs, untouched beaches, and luxuriant rainforests. At every turn, a remarkable sight awaits you – from the iconic Twelve Apostles to world-renowned surfing paradises like Bells Beach.
The Star, Sydney
Sydney's shining beacon of fun, The Star, offers a variety of thrills under one roof. The multifaceted entertainment complex houses a bustling casino with a plethora of entertainment, a lineup of stylish bars and restaurants, luxury fashion boutiques, and a state-of-the-art theatre hosting world-class performances. From high-stakes excitement to gourmet delights and live entertainment, The Star brings a touch of glamour to Sydney's vibrant nightlife.
Immersing in Cultural Delights
Australia's cultural tapestry is as rich and varied as its landscapes. The best Australian holiday destinations below are a thrilling blend of indigenous heritage, colonial influences, and modern vibrancy.
Fremantle, Western Australia
Fremantle, or 'Freo' as locals call it, is a city where history meets bohemian spirit. Known for its maritime past, it harbors charming Victorian architecture alongside quirky boutiques and lively markets. The Fremantle Prison, a UNESCO World Heritage site, offers a glimpse into the city's colonial history. The city's vibrant arts scene, bustling cafes, and eclectic music festivals add to its charm.
Port Douglas, Queensland
Port Douglas is a serene coastal town where tropical ambiance meets historic allure. Its main street, Macrossan, has heritage buildings now housing trendy boutiques, art galleries, and restaurants. The town also offers access to the traditional lands of the Kuku Yalanji people. Here, guided tours provide insights into the rich indigenous culture, deepening the enchantment of your Australian adventure.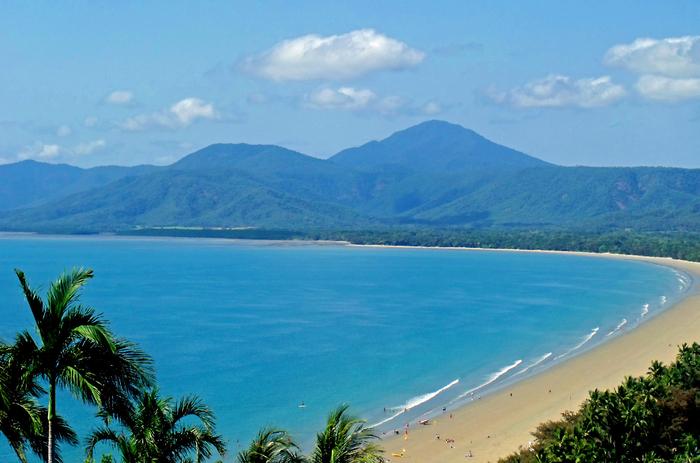 Hobart, Tasmania
Hobart, the capital of Tasmania, marries heritage with contemporary culture. Nestled by the waterfront, the city features Georgian-era architecture, art-filled laneways, and a lively food scene. The internationally acclaimed Museum of Old and New Art (MONA) houses edgy exhibitions, drawing art enthusiasts from around the globe. Add to this the vibrant Salamanca Market and the historic charm of Battery Point, and Hobart stands as a cultural feast.
Indulging in Culinary Adventures
Australia's culinary landscape is a compelling blend of local produce, fine wines, and innovative cuisine. Our epicurean journey takes us to three prominent Australian holiday destinations: Barossa Valley, Margaret River, and Yarra Valley.
Barossa Valley, South Australia
Barossa Valley, an acclaimed wine region, is a delight for the senses. Its rolling hills are dotted with vineyards producing world-renowned Shiraz. Complementing the wines are the region's mouthwatering local produce and artisan foods. Enjoy a winery tour, take a cooking class, or savor the delicacies at one of the many fine-dining establishments.
Margaret River, Western Australia
In Australia's southwest corner, Margaret River promises more than surf and sunsets. It's a haven for food and wine lovers, boasting over 120 wineries. Explore the region's robust Cabernet Sauvignon and Chardonnay while relishing gourmet foods. The area's pristine forests and coastal scenery add to the joy of this gastronomic journey.
Yarra Valley, Victoria
Just an hour from Melbourne, Yarra Valley is among the places to go on holiday in Australia. It's famous for its cool-climate wines, notably Pinot Noir and Chardonnay. The region is also a food lover's paradise, offering fresh local produce, artisan cheeses, and exceptional dining venues. Take a hot air balloon ride at dawn and a champagne breakfast for a truly unforgettable Yarra Valley experience.
Latest posts by Ashley Hubbard
(see all)