This post may contain affiliate links, meaning if you book or buy something through one of these links, I may earn a small commission (at no extra cost to you!). Please see my disclosure.
Indianapolis is an exciting Midwest destination known for Indy car racing, history, delicious food, and more. Whatever your reason for visiting, there are some cool Airbnb Indianapolis options to rest your head at night.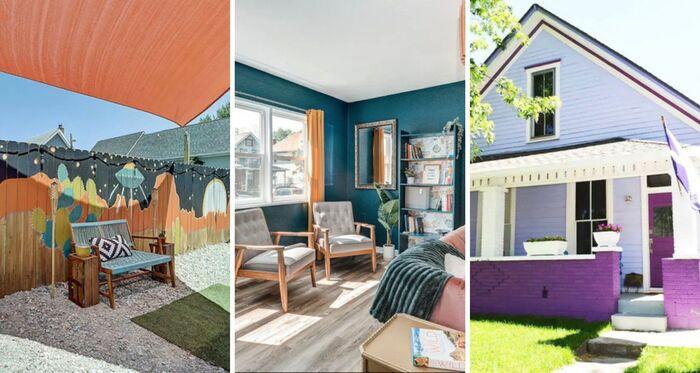 Like many places, Indianapolis has issues with companies and investors buying and renting houses. We've done our best only to choose and recommend private-owned places.
Airbnb Indianapolis Options To Stay At
1. The Blue Villa
This pet-friendly Airbnb is located in the Fountain Square neighborhood. Its features include a remote workspace with high-speed WiFi, a washer/dryer, a vinyl record player, and a coffee bar.
Sleeps: 6
Rating: 4.98/5
Cost: $151/night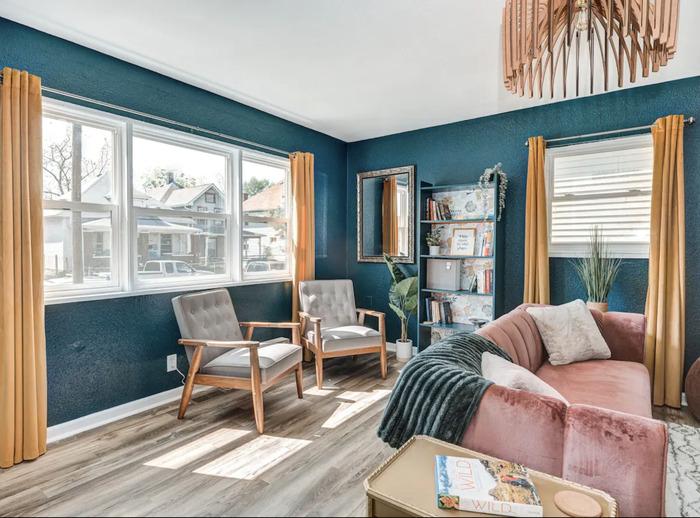 2. The Onyx Tiny House
This trendy tiny house has all the amenities of a full-size house and is nestled in a beautiful garden.
There's also a pool on-site that is open seasonally.
Sleeps: 5
Rating: 4.93/5
Cost: $110/night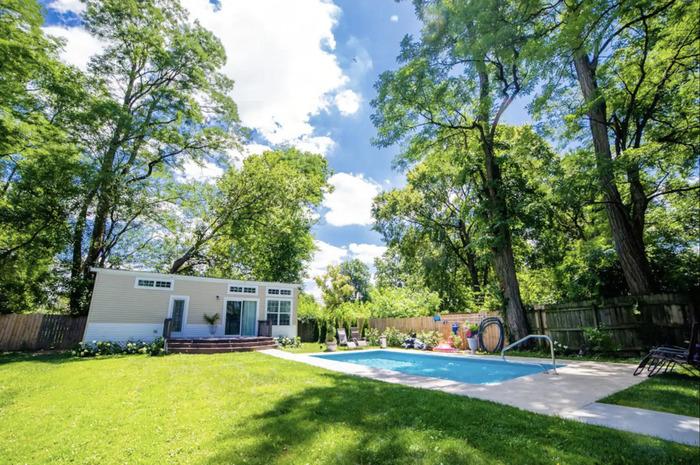 3. Modern Home in Fountain Square
This modern home also includes a fenced-in backyard with a patio and is within walking distance to all the best spots in Fountain Square.
Sleeps: 4
Rating: 5/5
Cost: $151/night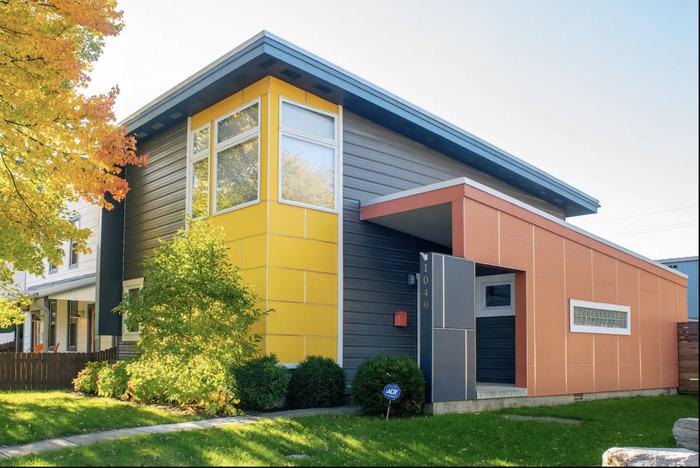 4. Chateau Noir
This unique home includes two bedrooms, a large kitchen, a sectional and large TV, and a relaxing deck.
Sleeps: 4
Rating: 4.97/5
Cost: $176/night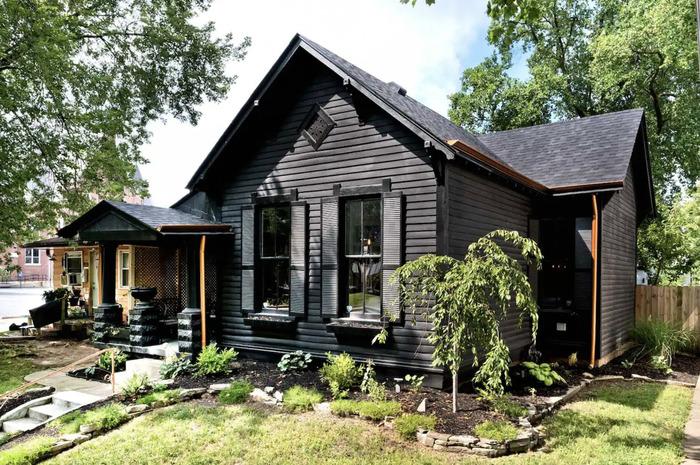 5. Industrial Rental
Located in the heart of Mass Ave district, you'll find this large and impressive home. It comes complete with a charming courtyard.
Sleeps: 6
Rating: 4.99/5
Cost: $219/night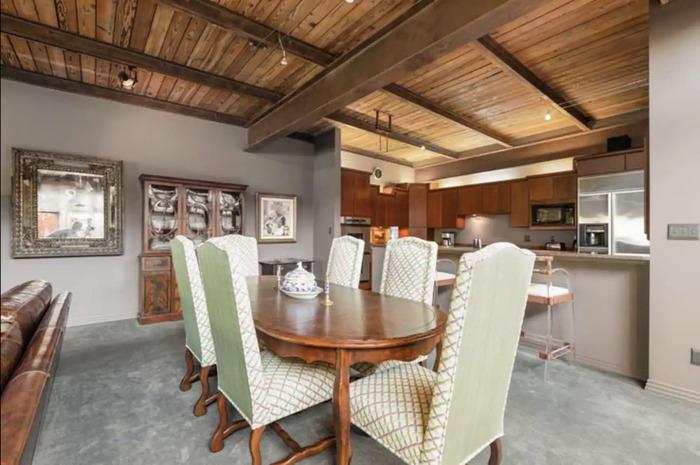 6. Rustic Barn Loft
This rustic barn loft is located on the grounds of a working urban farm. The loft was recently renovated and includes all the modern amenities you need.
Sleeps: 2
Rating: 4.94/5
Cost: $66/night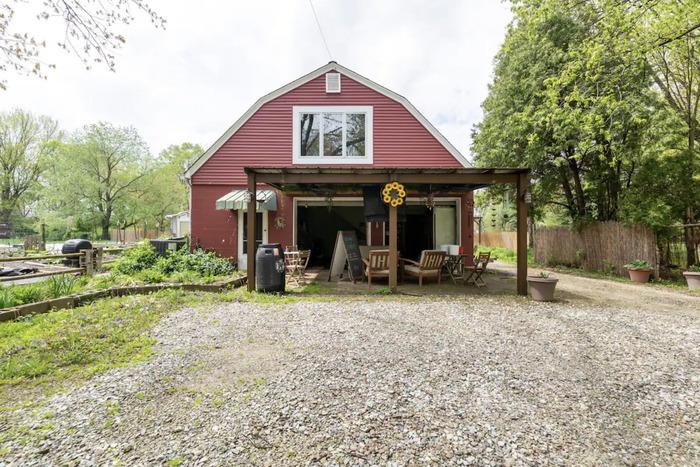 7. Downtown Indy Rental
This historic home is perfect for a bigger group of family or friends. All beds include memory foam mattresses, and the kitchen boasts new stainless appliances.
The large patio includes a gas firepit, hot tub, and disc golf.
Sleeps: 7
Rating: 4.74/5
Cost: $82/night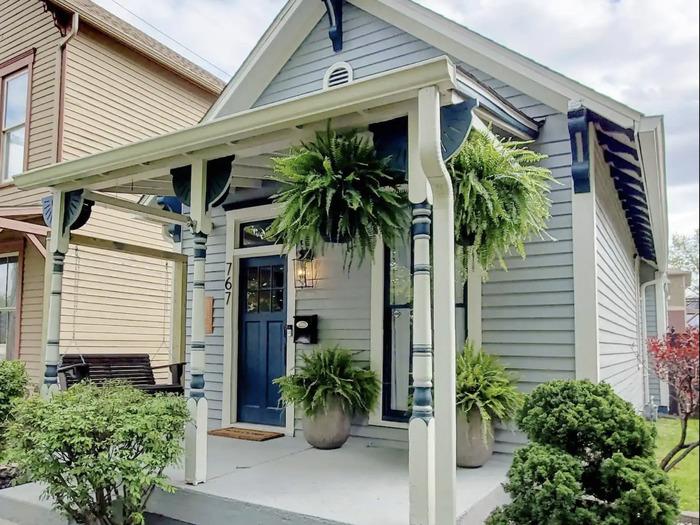 8. Dramatic Downtown Rental
This eclectic home is located downtown and sits across from a 14-acre park. It is in close proximity to Mass Ave restaurants and parks.
Sleeps: 6
Rating: 4.47/5
Cost: $63/night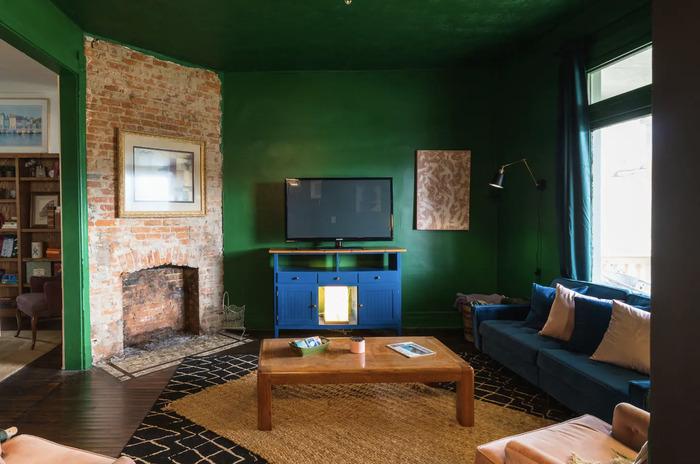 9. The Purple House
"The Purple House" is within walking distance of some of the best downtown bars and restaurants in Indianapolis.
The newly furnished home was originally built in the 1890s but has all the modern amenities one needs. It's also dog friendly!
Sleeps: 5
Rating: 4.88/5
Cost: $105/night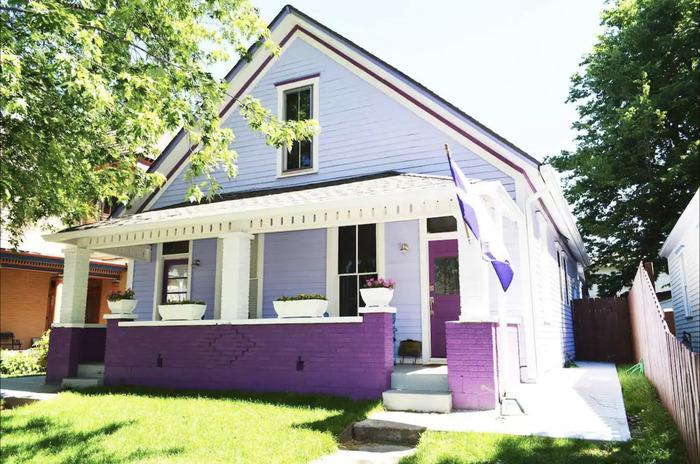 10. Retro Camper
A desert-themed camper in the middle of Indianapolis? Yep! It's also within walking distance of the most popular downtown attractions.
Sleeps: 2
Rating: 4.82/5
Cost: $54/night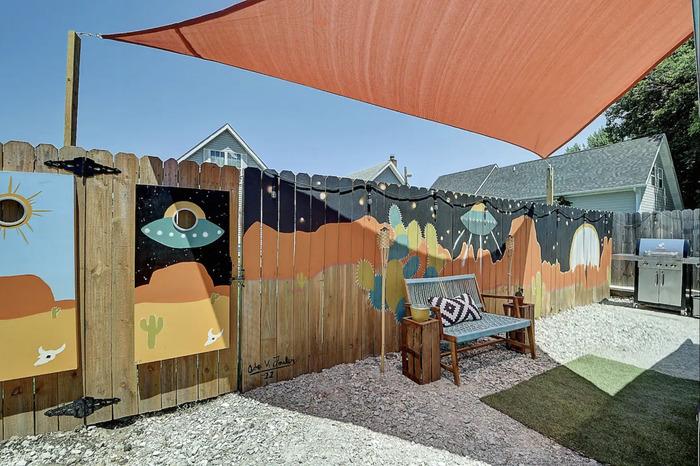 11. Vintage Studio Apartment
This studio apartment is located inside an adorable bungalow within steps of the Indy 500 track.
It includes a kitchenette, a small office, and a bedroom.
Sleeps: 2
Rating: 4.91/5
Cost: $66/night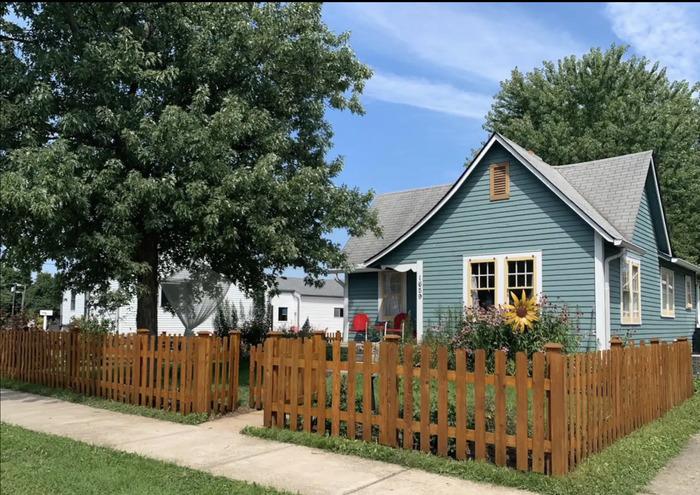 Latest posts by Ashley Hubbard
(see all)