This post may contain affiliate links, meaning if you book or buy something through one of these links, I may earn a small commission (at no extra cost to you!). Please see my disclosure.
Everyone loves a hot tub, especially while on holiday, but you may be wondering if you're getting the most out of your hot tub experience.
If you're looking for ideas on how to have endless hot tub breaks that are all as good as the last, here are five top tips on how to do just that!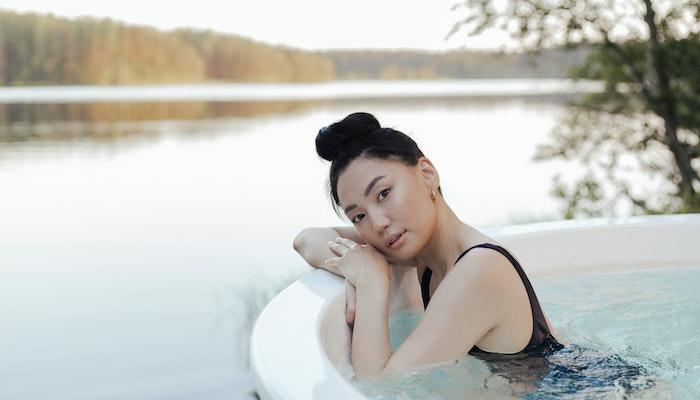 Enjoy It Day And Night
The good thing about hot tubs is that they can be utilized both during the day and at night. Wake up in the morning and head to the tub. The invigorating jets will urge you to start your day off right and have the best, most energizing holiday possible. 
Then, after a long day of enjoying your stay, you can sit under the stars and enjoy the night sky from the comfort of your hot tub. Combining this with the possibility of a rainy night will enable you to enjoy all of your normal things to do – but a hot tub makes it 100 times better.
Get In Some "Me" Time
If you happen to be holidaying alone, for some much-needed time away from the rest of the world, hot tubs are the perfect option!
Get a good book, put on your favorite playlist, and relax in the warmth of the hot tub jets, giving you time to wind down.
This is the perfect time to let your mind wander away from any stresses in your life, while also soothing your body from any aches and pains. Give yourself that much-needed spa treatment from the comfort of the jets.
Take Advantage Of The Warm, Relaxing Water
While you can wind down, you can also stretch your body more easily with the warmth surrounding you. With a gentle workout, it will be easier to be more flexible within the tub.
You can still catch up on your workouts if this is something you enjoy doing at home but in a much more relaxing setting. Whether you decide to wind down, or exercise, the options are all there. 
Spend Quality Time With Others
If you're not wanting some alone time, and are holidaying with family, friends, or that special someone, hot tubs are accommodating for all.
Play some games in the tub and fill each day with fun and laughter. Get to know each other more, and spend some quality time that you might not be able to do regularly with such busy home lives.
Celebrate
Hot tub holidays should be a cause for celebration, so why not have a fancy meal before you hop in the tub, and maybe even pop open the prosecco? Celebrate the little things or big things in your life in a different (and warmer) way. Having the best time with friends or family has never been more relaxing, so why not try it out?
With the possibilities of a hot tub break being endless, try everything possible – making you want to experience a hot tub holiday every holiday. It will be everything you wanted and more.
Latest posts by Ashley Hubbard
(see all)