This post may contain affiliate links, meaning if you book or buy something through one of these links, I may earn a small commission (at no extra cost to you!). Please see my disclosure.
This is a post written by fellow travel writer, Calli Duncan – one half of Have Blog Will Travel.  This week I've partnered with Calli & Travis to bring you a two part series all about  the emotions of long term travel.  As Calli & Travis just returned from their lengthy backpacking trip through Europe, I'm preparing for long term travel.  We decided we wanted to showcase the comparison in emotions of these two life changing events.  You can find my post on their website here.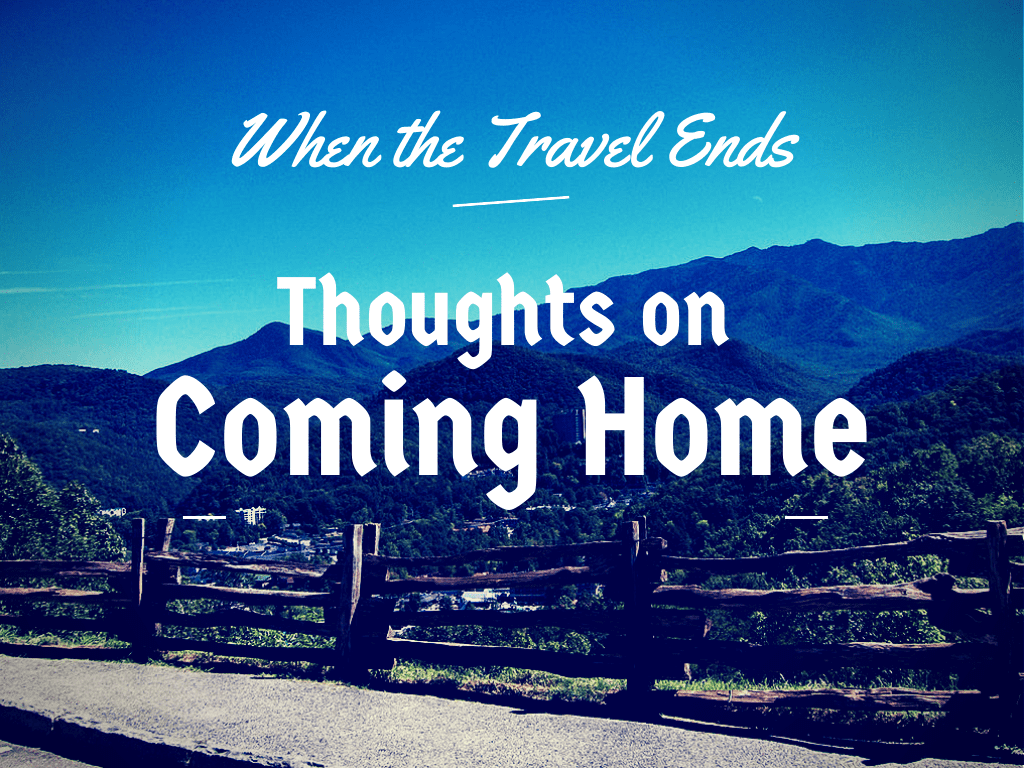 Nothing Gold Can Stay
If the past five months of travel through Europe encompassed the ideal balance of freedom, adventure, and urgency Travis and I have been chasing since our first trip together nearly eight years ago, then returning home was the miserable sucker-punch of reality reminding us that nothing gold can stay. As is often the case with travel, the grandness of our trip was directly linked to the threat of return. It's what made us treasure every moment, pause to take in each experience, and value each new adventure. Unfortunately, it was also what awaited us at the inevitable end of our journey.
After a quick stopover in Iceland last September, my boyfriend Travis and I traveled across North Eastern Europe for two months; through Berlin, Poland, and into the Balkans where we were exposed to a gritty, war-torn aspect of the continent we'd never experienced before. Upon landing in Turkey at the end of November, we straddled Europe and Asia in the hectic, bustling streets of Istanbul, sailed over Cappadocia aboard a hot-air balloon, and felt the flowing hot-springs of Pamukkale rush over our bare feet while it began to snow. To this point our adventures were wild, endorphin-pumping, and exhausting all at the same time, and by Christmas we'd made our way to Prague for five days of much needed recuperation.
Unfortunately, we knew we couldn't sustain this level of travel both emotionally and financially; we'd never intended to travel forever and had people and possessions back home waiting for us. Therefore, shortly into 2014 we found a cheap flight from London to Vancouver, booked it, and with that our fates were sealed. From this moment on our entire trip changed. Although we had a full month until our February 13th flight – the day of travel reckoning – it was impossible to shake the fact that we were in the latter part of our trip. These were our travel golden days and there wasn't anything that would change this.
Even with this time to prepare, the act of coming home was difficult. We spent our last month of freedom trying to see as much of the British Isles as possible and were exhausted; in the end we managed to hit Belfast (Northern Ireland) with a daytrip to the Giant's Causeway, Derry, Galway, and Dublin (Republic of Ireland) with a daytrip to the Cliffs of Moher, Glasgow and Edinburgh (Scotland), and Liverpool (England). Seven cities and four distinct regions in just 23 days. Completely burned out from travel we were desperate for the comforts of home – our own bed, a fully equipped kitchen, clean clothes, and a shower not requiring the use of protective flip-flops – however we were also acutely aware of a sinking feeling deep in our guts telling us that heading home was a bad idea.
For many months we had adapted to the freedom of being 5,000 odd kilometers away from the obligations of life in Kamloops, British Columbia, reveled in the unknown of arriving in a new city, accepted our new roles as nomads, and grew closer together in the absence of friends and family to lean on. Most of all, Travis and I created a thriving life of travel and were terrified of giving that up. However instead of running from the plane like a couple of crazy people (surely an act worthy of placement on a no-fly list somewhere) or freaking out and bawling all the way home (it was a 26 hour journey from start to finish, a bit long for a cry), we sucked it up and made our way home via two trains, one subway, a long-haul flight, a short-haul flight, and numerous delays due to poor weather in the UK (read: hurricane). In the end we were too tired to feel much of anything upon stepping foot on home soil.
The Transition from Travel to the Unknown
The weeks that followed were a difficult transition to life back home. With our house rented out we moved into Travis' childhood home and swapped our time spent excitedly exploring cities and planning our next adventure for the unknown. We don't know when we will be able to travel next, and although it's a priority we can't say for sure whether we will ever be able to undertake such a prolonged trip again. It's this unknown that has been the single hardest issue to overcome. It is a sinking feeling in the middle of our stomach that we can't shake, and unfortunately it's present every time someone asks about our plans; a moment reuniting with friends and family soured by the uncertainty of what lay ahead and our guilt about not wanting to come home.
Returning home may have been an adjustment, but saying goodbye to travel is more difficult than we could have ever imagined. Our trip began as a dream and grew into the best thing we've ever done, and now that it's over we are closing another chapter of our lives that we can never get back. However, while the golden glory of travel couldn't last, we wouldn't know its splendor without the grey that follows, just as we can't know love without also knowing heartbreak or dark without light. Comparison is a guiding force to discovering true happiness – the only catch is that you have to know the bad at some point.
Now, settling back into the routine of being home, Travis and I try not to let the disappointment of the end of our trip taint all the wonderful adventures we have yet to discover in our own backyard. The feelings we have about returning home say more about the wonderful trip we experienced than the negatives of our hometown. In the end, if travel were easy to give up it wouldn't be such a wonderful and worthwhile undertaking.
Have you ever returned from long term travel?  What were your thoughts on it?  If not, what are your feelings on the possibility of having to return?
Want to know more about Calli & Travis? Check out their blog, Have Blog Will Travel. It's full of wonderful stories all about their journey through Europe and lots of wonderful information about their home, British Columbia. 
Latest posts by Calli Duncan
(see all)