This post may contain affiliate links, meaning if you book or buy something through one of these links, I may earn a small commission (at no extra cost to you!). Please see my disclosure.
Are you looking to book a cheap flight to a dream destination but don't want to break the bank? With some smart planning and insider tricks, scoring discounted airfare and flight upgrades is possible, even if you're on a tight budget. Follow these air travel hacks to start flying in style without paying full price.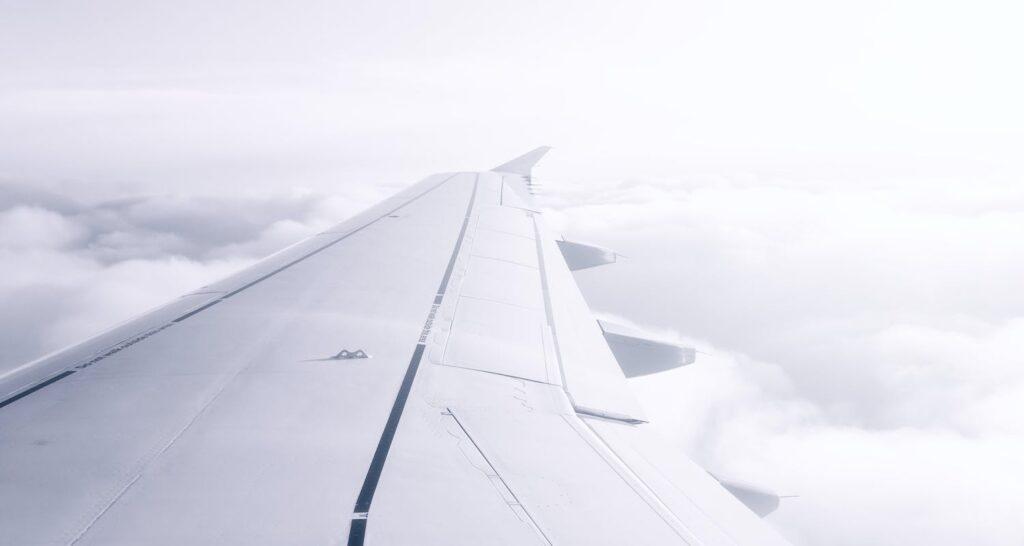 Be Flexible with Dates and Times
One of the easiest ways to find cheap airfare is by being flexible with your travel dates and times. Flights on Tuesdays, Wednesdays, and Thursdays tend to be less expensive compared to peak travel days like Fridays and Sundays. If your schedule allows, flying on off-peak days can lead to big savings.
It also pays to be flexible with your departure and return times. Redeye flights are often cheaper than morning and midday flights. Consider flying out at 6 a.m. or taking a red-eye flight home to save money. You can always nap on the plane!
Use Flight Search Engines and Airfare Tracking Tools
Instead of checking individual airline sites, use metasearch engines like Skyscanner, Google Flights, and Kayak to compare prices across different airlines and online travel agencies. Setting up price alerts on sites like Going will notify you when rates drop on specific routes.
For finding a cheap flight to Las Vegas in particular, try exploring flight deals out of nearby alternate airports, not just your city's main airport. Sometimes you can save hundreds of dollars by flying out of a smaller regional airport instead.
Book Early and Take Advantage of Sales
Airlines typically open up flight schedules 330 days in advance. Mark your calendar and set reminders to start monitoring fares and book early once the dates you want are open for booking. Sign up for airline email alerts so you'll be notified right away when a fare sale is announced.
Off-peak season, shoulder season, and flash sales can offer deep discounts of up to 50% or more off standard fares. But you have to act fast once sales are announced before all the cheap seats sell out.
Use Miles and Rewards Points
One of the best ways to book nearly free flights is by cashing in those hard-earned airline miles and credit card rewards points. Sign up for points-earning travel rewards cards and frequent flyer programs to start accumulating miles.
Check reward flight availability well in advance and be ready to book when award seats open up. Consider getting co-branded airline credit cards that allow you to earn a large sign-up bonus of 50,000 points or more that can be redeemed for multiple free flights.
Travel Light to Avoid Checked Bag Fees
Most airlines now charge around $25-$35 for the first checked bag one-way. Those fees add up quickly, especially on round-trip flights. Travel light with only a carry-on bag to avoid checked baggage fees and save upwards of $100 roundtrip.
Packing light isn't just about saving money either. Breezing through the airport with just a carry-on in tow reduces stress and saves time too.
Book Connecting Flights to Score Cheaper Fares
Nonstop flights are convenient but connecting flights with layovers in between can lead to major airfare savings. Allowing extra time in your itinerary opens up more flight routes and fare options.
Using budget airlines for certain legs of your trip is another way to spend less. Mix and match itineraries on full-service and discount air carriers to land the cheapest overall fare.
With some strategic planning and insider tricks, finding cheap flights and scoring flight upgrades is absolutely possible. Follow these air travel hacks to fly more affordably and have more left to spend on making the most of your vacation once you arrive. Happy budget traveling!
Latest posts by Ashley Hubbard
(see all)