This post may contain affiliate links, meaning if you book or buy something through one of these links, I may earn a small commission (at no extra cost to you!). Please see my disclosure.
Canada is among the hugest gaming hubs globally: the country boasts innovations and amazing technologies, pleasing fans of this entertainment. The market revenue is estimated to reach $5.2 billion by the end of 2023; mobile games are the largest part of this figure, bringing around $2.8 billion.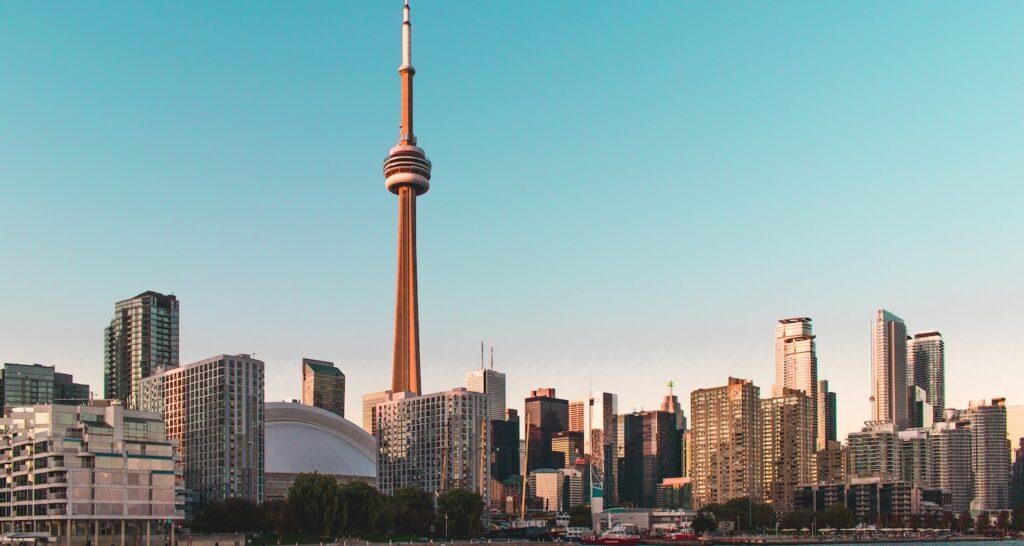 Canada provides multiple opportunities for gaming lovers, from famous land-based casinos to highly innovative digital entertainment spaces. Where to head when searching for the best experience? Almost every corner of the country has something to offer!
Vancouver: The Pacific Tech Haven
The city is attractive, not only due to its sights; Vancouver boasts the hugest gaming developers, popular globally. Over 170 companies are headquartered there, making the region a perfect place for gamers. Have you ever heard of Electronic Arts and Capcom? We bet you have! Vancouver is home to these companies and dozens more, providing insane opportunities for game developers.
Besides the industry giants, the city boasts numerous startups. Numerous new enterprises are based in Vancouver, the Canadian capital of digital entertainment. Ignite Gaming, Stambol Studios, and many more developers started their way in this Canadian city. Vancouver's residents are loyal fans of local providers, as they gladly attend exciting events, enjoy brand-new products, and consider gaming an important part of their culture.
Parq Vancouver & Its Entertainment Facilities
Gaming enthusiasts visiting this Canadian city shouldn't hesitate to visit Parq Vancouver, the hugest entertainment center. Located downtown, this destination offers endless fun and countless positive emotions. A great casino delights visitors with an amazing choice of slots and games and offers high-class service for everyone. Multiple restaurants are available in the location – so no one will be bored or hungry.
Loud Entertainment Events & Local Gaming Cafés
Vancouver is a true heaven for innovations fans: lots of events are regularly held in the city. Locals anticipate gaming conventions impatiently, as they can learn all the updates and be the first to try the hottest novelties. Even though 2023 already comes to an end, gamers await the fantastic VANAS Conference, which will be held on 20th October. It will bring plenty of insights!
Of course, conventions are not the only place where gaming enthusiasts can gather. Vancouver boasts special cafés and bars to discuss the latest changes in the industry and communicate with like-minded people.
Toronto: The Urban Gaming Giant
This city is the heart of Canadian gaming; its impact on the industry cannot be measured. Dozens of gaming corporations are located in Toronto, which is a true center of innovation. Axon Interactive and Blue Isle Studios are among the most famous Canadian companies, providing products famous globally. The sector is quickly evolving since the city encourages innovations, offering the best conditions for developers. Toronto's residents are known as passionate gamers and casino fans, so it's not surprising there are multiple places to have fun.
Casino Woodbine & Attractions It Offers
The greatest Canadian casino resort welcomes visitors with high-class entertainment for all tastes. Woodbine Race Track boasts many games: over 140 table titles and 4,800+ gaming machines are waiting for players. No other gambling establishment on the continent has such a huge diversity. Woodbine is a resort offering luxury accommodation for visitors – gambling lovers won't have to leave the casino building for a second!
Montreal: A Blend of History and Modern Gaming
Montreal is a city where traditional gaming is perfectly connected with the latest digital innovations. Currently, over 200 developing studios, including giants like Ubisoft, are located in the city. Locals can attend numerous conventions and other exciting events, including the renowned Montreal International Games Summit (MIGS), which gathers industry leaders globally.
The city boasts a well-developed infrastructure for gaming lovers in line with digital innovations. Casino De Montreal is a desired destination for thousands of gambling enthusiasts. The establishment is open for locals and country visitors, offering over 3,000 amazing gaming machines for an unforgettable experience.
The City's Role in Gaming Innovations
What is the secret sauce that made Montreal such a huge gaming hub? Attractive taxes and encouragement from the government are the primary reasons why so many tech companies are based in this city. According to statistics, around 14,000 residents are involved in the industry, which eventually brings up to $1.4 billion in annual revenue to the region's budget.
Calgary: Cowboys and Gamers
Calgary is the destination where fun never stops: dozens of entertainment centers and majestic casinos are the hotspots for adrenaline hunters. How to choose the best spot? Trust the locals – Elbow River Casino is a top place to have fun. Fantastic jackpot slots and lots of table games won't leave anyone indifferent! Besides the gambling opportunities, players can enjoy numerous entertainment options. They include a Sports Betting Bar and live concerts held regularly in the famous Calgary establishment.
On the other hand, Calgary is known for its massive investments in the digital gaming sphere. The local developers concentrate on esports, virtual reality, and improved visual effects. Zensoft Studios, Red Iron Labs, and Techies Cube Inc. are only some renowned companies located in the city.
Ottawa: The Capital's Hidden Gaming Gems
Considering Ottawa is the Canadian capital, it's not surprising that the city boasts a well-developed gaming infrastructure. Industry giants like Smoke Labs and Hardline Studios are headquartered there. Innovations that boom the market are developed in the city: the local government provides significant investments in the sector. Of course, gaming fans also benefit, as they are often the first to try the latest innovations.
In line with amazing digital content, Ottawa values its heritage, and Rideau Carleton Raceway & Casino is the best proof. The old-fashioned gambling establishment offers a lot of innovative content, attracting risk fans with over 1,200 slots and electronic table games where you can get 100 bonus spins for CAD$1 or try hundreds of other entertainments. This place is a way to escape from reality and enjoy unforgettable entertainment in the heart of Canada.
Of course, the majestic casino is not the only destination to have fun. Ottawa boasts plenty of gaming bars and clubs where like-minded enthusiasts can enjoy their favorite products and share experiences.
Winnipeg: From Frozen Rivers to Heated Gaming Battles
Winnipeg is a city with a relaxed atmosphere – it seems you have come to heaven where everything is simple and fun. Unsurprisingly, many locals prefer to chill and play some games; therefore, the entertainment sector is well-developed in the region. Club Regent Casino is among the must-visit places in Winnipeg: the fantastic gambling establishment has around 1,000 slot machines with insane jackpots. Locals and city visitors don't deny themselves the pleasure of spinning the reel and having a tasty dinner in this majestic gaming house.
Besides the fantastic casino, Winnipeg offers many gaming clubs where players can gather and enjoy amazing entertainment. These places are especially in demand during the cold season; there's nothing more pleasant for players than meeting with other gamers and enjoying their favorite activities together.
Final Insight
Canada is a unique country: the traditions and innovations are united into one huge system. This concerns the gaming industry, where old-fashioned casinos, online gambling websites, and innovative video games coexist peacefully. Entertainment hunters shouldn't hesitate to visit Canada to enjoy the best gaming experience. The sector is well-developed in the country, so the only problem you'll have to solve is: a historical land-based casino or high-tech online video games.
Latest posts by Ashley Hubbard
(see all)