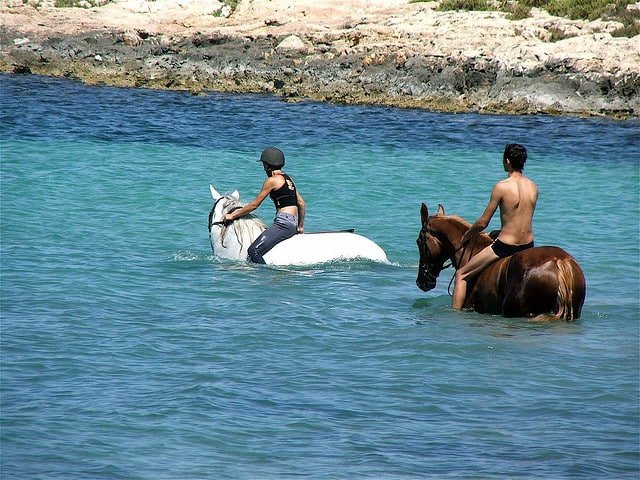 Wednesday Wanderlust: St. Lucia
|
*This post may contain affiliate links, meaning if you book or buy something through one of these links, I may earn a small commission (at no extra cost to you!). Please see my disclosure.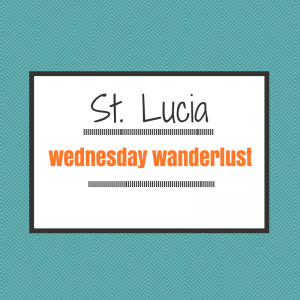 Can you believe I've never been to any of the Caribbean islands?  Pretty ridiculous if you ask me.  I would absolutely love to island hop in the Caribbeans one day – I probably need to learn how to use a boat or find someone who does.  The latter option seems like a better idea.  One of the islands that comes to mind in particular when I think about the Caribbean is St. Lucia.
Where is St. Lucia?
St. Lucia is located in the eastern Caribbean Sea very close to the Atlantic Ocean boundary and makes up part of the Lesser Antilles.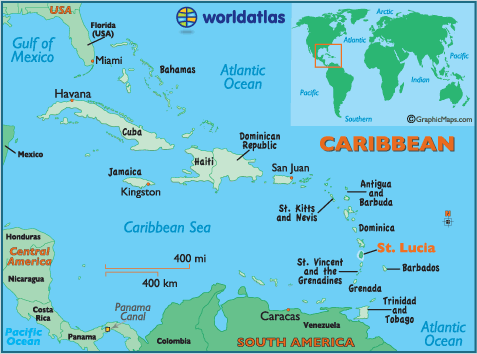 ---
Castries Market
Castries Market is the oldest market still in operation today and has been named one of the top markets in the world by National Geographic.  Give that one of my favorite things to do is go to markets, these facts only add to the appeal for me.
---
Sulphur Springs
Sulphur Springs is the world's only drive in volcano and is located on the southwestern side of the island.  The popularity of this comes from the fact that visitors can literally drive right up to the edge of the springs.
---
Diamond Falls Botanical Gardens and Mineral Baths
Near the town of Soufriere at the foot of the Pitons are the oldest botanical gardens on St. Lucia, Diamon Botanical Gardens.  The Gardens also feature a gorgeous waterfall and and popular mineral baths that are fed by Sulphur Springs.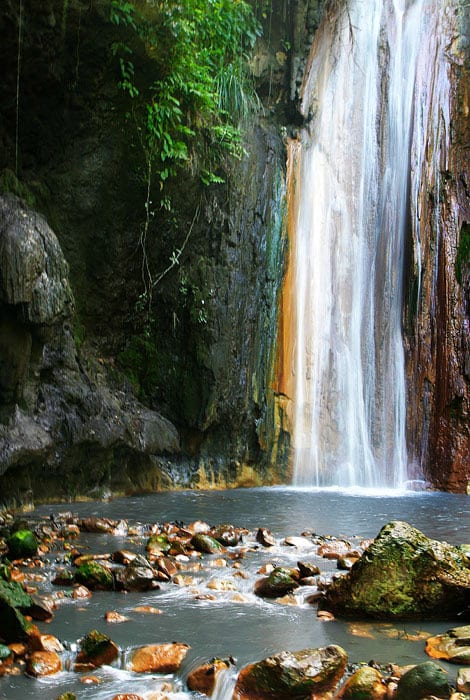 ---
Horseback Riding  
I'm horse mad.  I've worked with them for many years and I will one day have one of my own.  In the mean time, I'm going to do any activity available that involves horseback riding.  Throw in an all-terrain tour through a rainforest, the beach and into the water while on a horse and you'll have one very happy lady.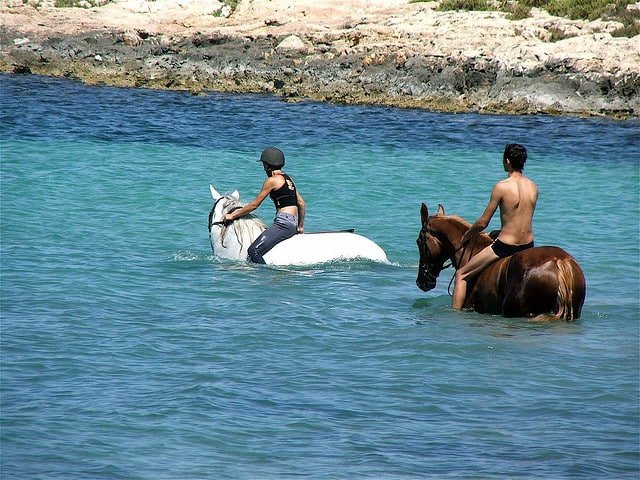 ---
Explore the Pitons
The Pitons are two mountainous volcanic plugs that are an iconic landmark of St. Lucia.  The Pitons, named Gros Piton and Petit Piton, are a UNESCO World Heritage Site.  Within the Pitons, you can find coral reefs, over 150 species of finfish, around 150 species of plants, several species of birds that can be found nowhere else, pilot whales, and hawksbill turtles.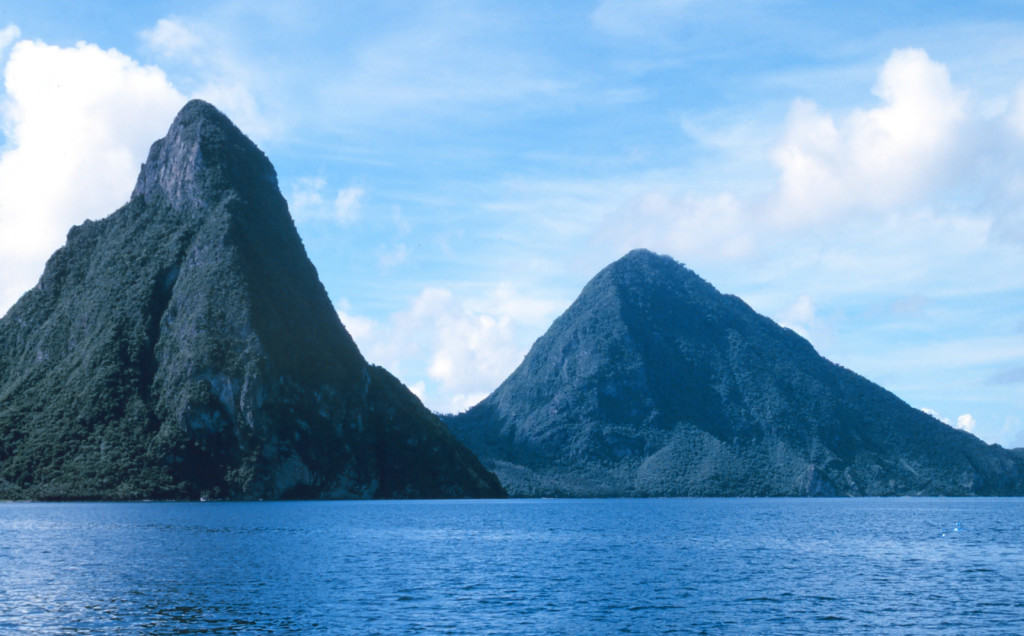 Have you ever been to St. Lucia?  Any other suggestions?