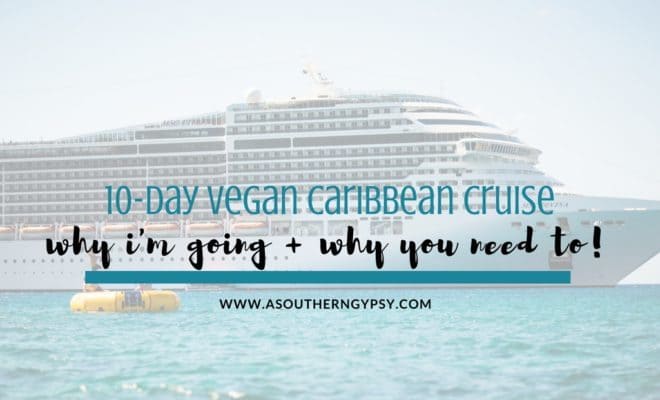 I'm Going on a 10-Day Caribbean Vegan Cruise and you Should Come Too!
|
*This post may contain affiliate links, meaning if you book or buy something through one of these links, I may earn a small commission (at no extra cost to you!). Please see my disclosure.
Last Updated on
Ever wanted to go on a vegan-centered trip? Ever wanted to go on a cruise but you're worried about the vegan options? Ever wanted to go on a vacation surrounded by like minded individuals? You should definitely join me then on the Holistic Holiday at Sea vegan cruise next February!
I'm very excited to announce that I've been invited to go on the 15th anniversary cruise which is a special 10 day cruise as opposed to the typical 7 day one. The cruise leaves from Miami, Florida on February 15th and returns February 25th.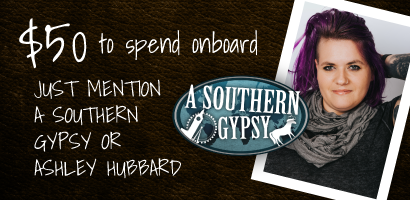 What is Holistic Holiday at Sea?
Holistic Holiday at Sea is a way to experience a relaxing, educational and inspirational vacation while seeing beautiful and exotic locations while surrounding yourself with like-minded individuals. It is a way to spend vacation stress free.
What is the itinerary?
As a celebration of the 15th anniversary, the HHS cruise is 10 days this year instead of the normal seven days. I'm very excited about this itinerary! Aside from Miami, these are all new destinations for myself!
While the 2018 program is still being developed, check out 2017's program which will be similar but with three more days!
| | | | | |
| --- | --- | --- | --- | --- |
| Day | Port | Arrive | Depart | Status |
| Thurs., Feb. 15: | Miami | – | 7:00 pm | Docked |
| Fri., Feb. 16: | At Sea | – | – | – |
| Sat., Feb. 17: | At Sea | – | – | – |
| Sun., Feb. 18: | St. John's, Antigua & Barbuda | 9:00 am | 6:00 pm | Docked |
| Mon., Feb. 19: | Basseterre, St. Kitts & Nevis | 7:00 am | 6:00 pm | Docked |
| Tues., Feb. 20: | Fort de France, Martinique | 8:00 am | 5:00 pm | Docked |
| Wed., Feb. 21: | Philipsburg, St. Maarten | 9:00 am | 6:00 pm | Docked |
| Thurs., Feb. 22: | Road Town, Tortola, British Virgin Islands | 7:00 am | 2:00 pm | Docked/Tender |
| Fri., Feb. 23: | At Sea | – | – | – |
| Sat., Feb. 24: | Freeport, Bahamas | 2:00 pm | 9:00 pm | Docked |
| Sun., Feb. 25: | Miami | 7:00 am | – | Docked |
What activities make it unique?
The HHS is definitely a different type of cruise than what I'm used to. I'm used to stuffing my face until I can't breathe and not setting foot in the gym when I'm on a cruise. While you can make it as relaxing or as intense as you'd like, it's obvious that the HHS is geared towards better physical and mental well-being.
The Cuisine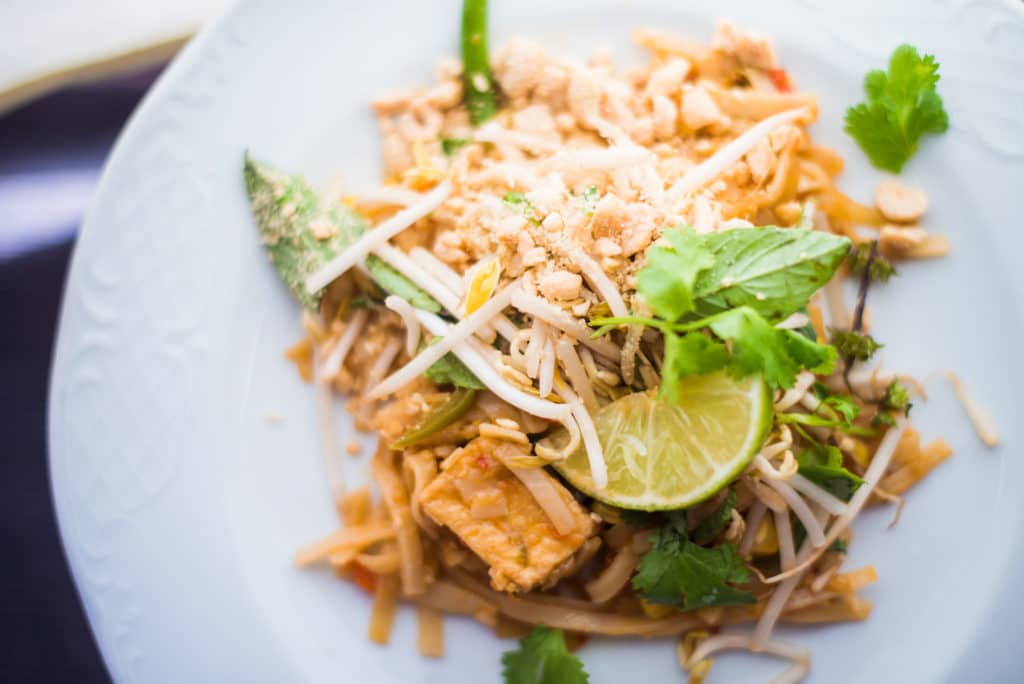 The food is still always the most important thing! I've been on several cruises and I've been on one since going vegan and while they did their best to accommodate me, I found myself bummed by my lack of food options. It just wasn't what I was used to on previous cruises. I, of course, didn't miss eating animal products but I did miss having endless amounts of options catered to me.
All of the food is overseen by Mark Hanna who is a known natural food chef who has cooked for yoga retreats, meditation centers and vegan conferences all around the world. He has also been the head chef for all of the HHS cruises.
The menu is 100% vegan with the option of no added oil made almost entirely from scratch with whole foods. There is no cane sugar, honey, fructose or artificial sweeteners used.
The Presenters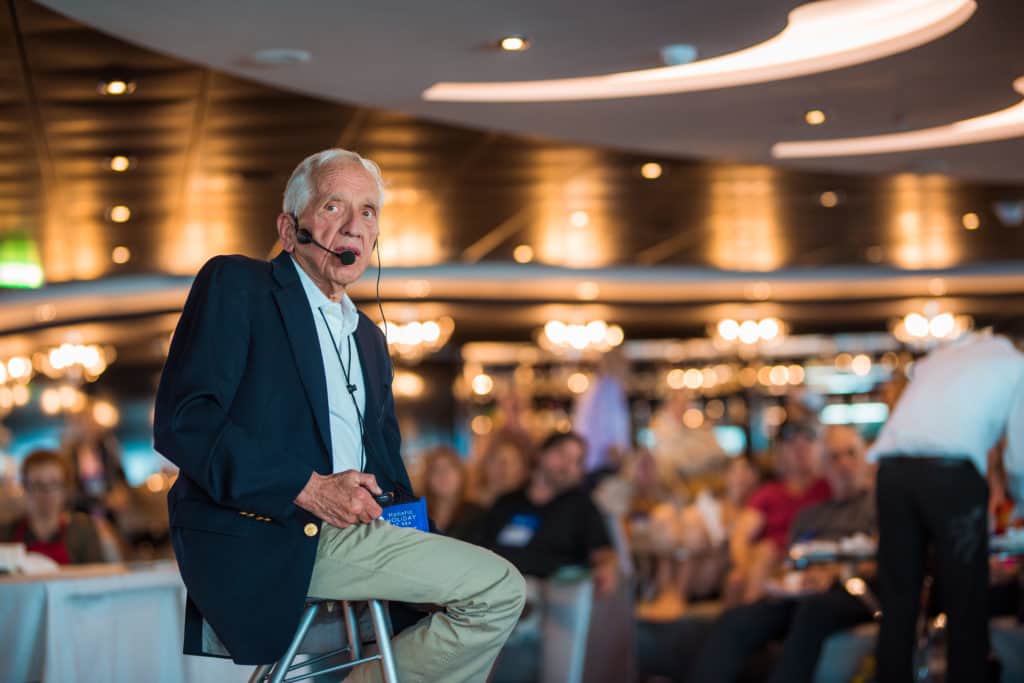 The presenters are still being updated here but past presenters (many still returning) including Dr. T Colin Campbell, Gene Baur, Robert Cheeke and many many more.
Cooking Classes, Fitness Classes, Yoga + Mindfulness Practices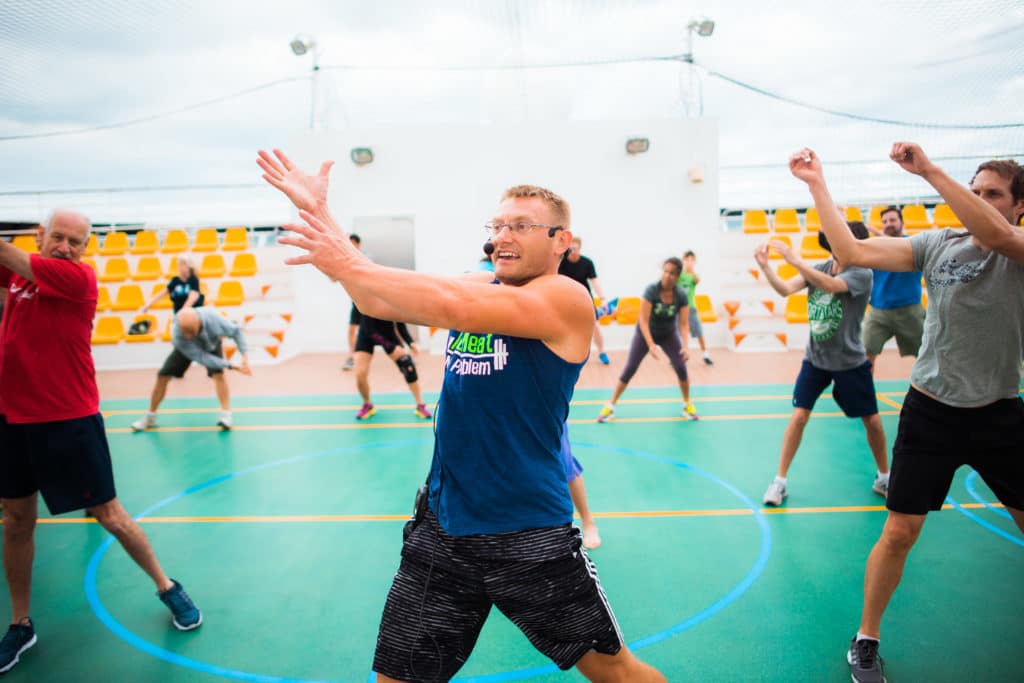 Every single day, HHS provides a wide range of cooking classes, fitness classes, yoga sessions, mindfulness practices and much more with leading professionals in their respective fields. Enjoy a daily yoga session every morning before you hit the port of call, check out a fitness class with Robert Cheeke, learn how to cook amazing vegan dishes that are healthy for you and more!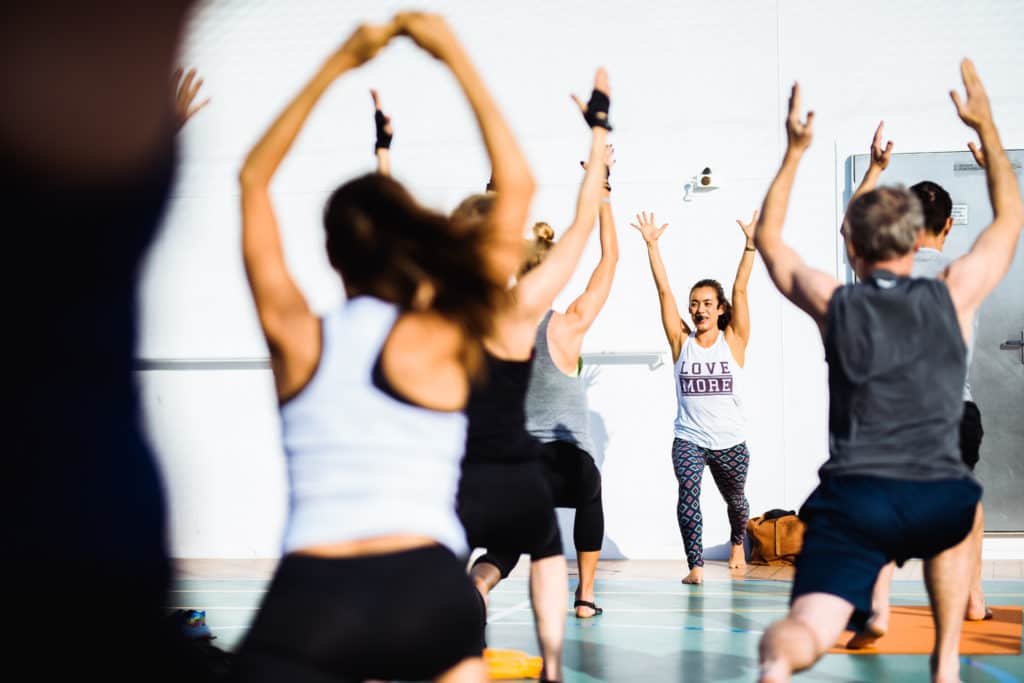 About the Ship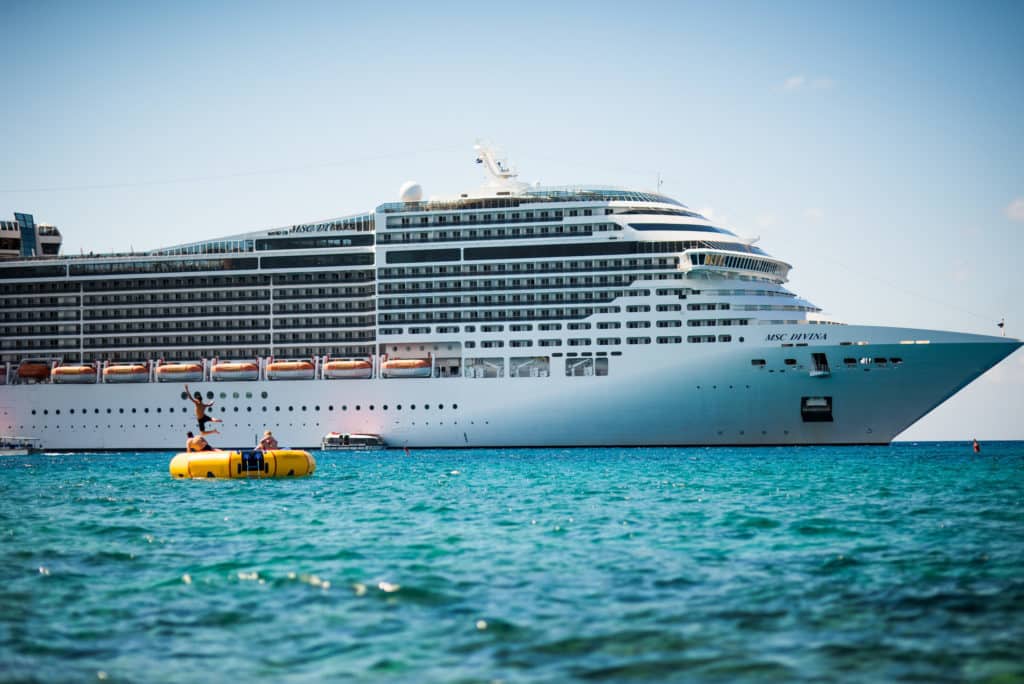 As with everything I do now, I worry about the environmental impacts of transportation. Cruises get bad reps for environmental impact and that reputation does not necessarily go unwarranted. However, just as HHS is not a typical cruise, the MSC Divina is not a typical cruise ship.
The MSC Divina was built to the highest and most demanding ecological and safety standards – outfitted with Advanced Water Treatment technology and an Energy Saving and Monitoring System. MSC ships are actually the greenest ships in the industry. You can find extra information about the environmental aspects here.
Come Cruise with Me and Eat all the Vegan Food!
Want to join me next February on the 15th Holistic Holiday at Sea?! Book here and mention me for $50 onboard credit. Definitely let me know if you're coming so we can plan to meet up too!