This post may contain affiliate links, meaning if you book or buy something through one of these links, I may earn a small commission (at no extra cost to you!). Please see my disclosure.
What's your ideal travel destination? We all have a different idea in mind of what we would like to find when we explore the country of our dreams. More and more people are making the conscious choice of traveling to ethical destinations.
So, whether you're looking for unspoiled sandy beaches, a varied landscape, exciting volcanoes, or bustling modern cities, you'll hopefully find some inspiration in this article.
Africa
With so many countries, each unique in its own right, the second largest continent in the world offers a wide variety in terms of cultures, ethnicities, landscapes, and climates.
While vastly different, African countries are incredibly unique, and you shouldn't leave them off your travel list.
Morocco
This country is trendy among tourists and travelers alike, especially those keen on surfing. Morocco is a multifaceted country that can surprise everyone. The locals are very welcoming and never miss an opportunity to make conversation with tourists.
Visit Marrakesh and Rabat to appreciate this country's traditional culture and vibrant atmosphere, but head to Agadir for a more modern feel, right between the Atlantic coast and the Sahara desert.
Wherever you go, don't miss out on the traditional local markets – what an incredible experience!
Kenya
Although a safari is a beautiful experience, Kenya offers a lot more than that. It's off the beaten 'tourist' track, so this country might not be the first one that springs to mind when you think about traveling abroad.
However, if you are looking for an unspoiled environment, look no further. From vast sandy beaches to forests and mountains, there's so much to explore in Kenya!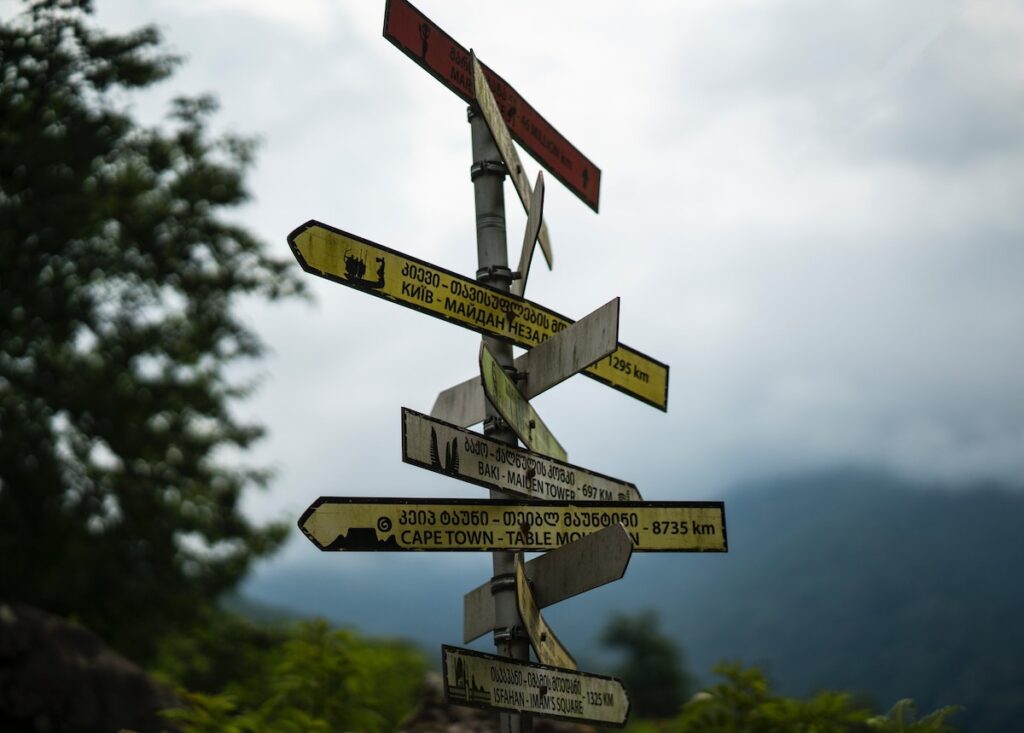 Asia
Asia is the largest continent on Earth and encompasses various cultures and landscapes. It is the travelers' go-to destination for longer trips, like a gap year, and is also a favorite among teachers of English as a foreign language (TEFL).
China
This vast country comprises 26 provinces, each with its dialects, food, customs, and traditions. If you don't speak the language and haven't much prior knowledge of this country, living in China can be challenging. Saying that, with some planning beforehand, your travels across this incredible country should run pretty smoothly.
Life in China differs greatly depending on where you live. The biggest cities are Beijing, Shanghai, Shenzhen, and Guangzhou, where it's easier to find English-speaking locals or expats.
Life is fast-paced and heavily westernized, which could be advantageous if you worry about culture shock. On the other hand, living in a rural village will offer you a slow pace of life and allow you to immerse yourself in the more traditional Chinese culture.
As there's so much to see and do, you might choose to spend some time visiting China and need to find a way to finance your trip. Although the Chinese government has changed its criteria for hiring English teachers, TEFL professionals are still in high demand, and there are always opportunities to teach abroad jobs in China.
Taiwan
Although its official name is the Republic of China, Taiwan is its own country. It is an island in East Asia, off of the coast of the People's Republic of China. If you've never thought of visiting Taiwan, you are not alone, but this country offers something for everyone.
While in Taipei, the capital, you'll find modern infrastructure and bustling nightlife, there's a more traditional side to this beautiful country.
In Taiwan, you can enjoy a high-speed rail network and, most importantly, free WIFI available throughout the territory, which can be very handy if you want to embrace a nomadic lifestyle and work on the go.
If you want to discover more about its culture and history, head to Puli Town, home of the tallest monastery globally and impressive modern architecture. Taiwanese cuisine is incredible, especially if you are craving delicious vegan dishes.
Europe
Although it is the second smallest continent in the world – with the smallest being Australia/Oceania, Europe offers 44 different countries to choose from.
If you are looking for various cultures within a relatively small territory rich in history, look no further than Europe. The English writer Christopher Marlowe describes this continent as one that offers 'infinite riches in a little room.'
Czech Republic
This country is a jewel located in Central Europe. Apart from the sea and beaches, here you can find anything you wish for.
Prague, the capital, offers excellent nightlife with pubs and clubs, culture, architecture, and daytime entertainment – bungee jumping, anyone?
Because of its location, you can experience the four seasons to the fullest: warm and pleasant springs, hot and sunny summers, melancholic and romantic autumns, and cold and snowy winters.
Spain
Spain remains a popular destination for tourists and expats who settle and start a new life in this welcoming country.
While it is possible to travel in Spain on a budget, similarly to most countries, rural areas are often cheaper than urban ones.
But what attracts so many visitors to this country is its convenient geographical location. Influenced by the Atlantic ocean in the north and by the Mediterranean sea in the south, Spain offers different climate zones and a wide range of diverse landscapes.
One final word…
Choosing a traveling destination from an ethical point of view is not an easy feat. This article has hopefully given you inspiration for future travels by highlighting some of the less-traveled countries along with a few of the all-time favorites.
Latest posts by Ashley Hubbard
(see all)