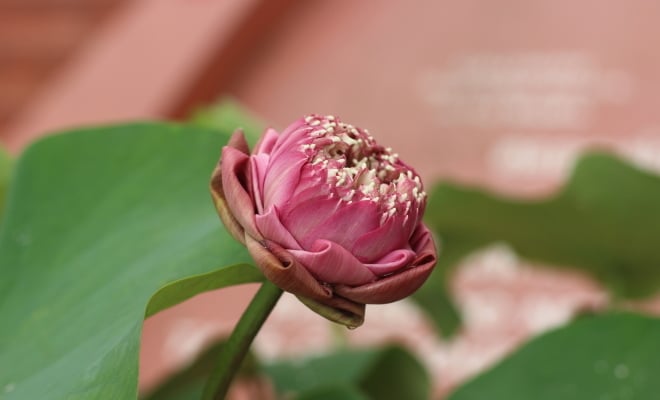 There's No Right Way to Travel (and, How I Figured That Out the Hard Way)
|
*This post may contain affiliate links, meaning if you book or buy something through one of these links, I may earn a small commission (at no extra cost to you!). Please see my disclosure.
I've probably re-written what you're about to read dozens of times. I've worked it over in my head how to explain what I'm feeling hundreds of times. I've finally realized that nothing I say or write will properly convey what I'm thinking or feeling. Not really. All I can say is that life is ironic.
I spent 15 months planning a long term trip to Southeast Asia. I talked about it incessantly. I wrote about it incessantly. I drove people insane. I ignored people trying to tell me I was crazy or ask me why I was doing it. I reveled in the comments of praise or jealousy. I scrimped and saved every penny. I worked my ass off. I sold almost everything I owned realizing that material items weren't necessary in my life. I changed my plans to do a US & Canada long term road trip instead. I then changed my plans AGAIN feeling like I wrote off Asia too soon.
I did all. of. this. only to realize once I was finally in Thailand, that I am in fact not a long term traveler.
I wanted so badly to be a long term traveler, that I wouldn't look at any other options. But, the truth is, it's exhausting and just not me. The packing and unpacking of my things became annoying – even when I stayed in one place for many days at a time. The loneliness was overwhelming. Figuring out transportation constantly was fun at first and then just aggravating.
These things would normally be exciting for me and I enjoy having my alone time, but the thought of doing them and being alone months was depressing.
It's hard to explain, but something just felt off and the only thing that felt right was that I needed to cut my trip short. Turns out, way short. I quickly found out that my ideal trip length is about one month. Maybe a tad longer or shorter but that's what makes me happy.
I agonized over the decision – but mainly because of how I thought people would react. Then, I realized, why? That's how I spent 10 years doing things I didn't want to do. For fear of what others would think or how they would react. Getting past that made this trip happen. Falling back into that rut, would have meant continuing a trip when my energy was all spent, would have been a waste of time and money. I would have been lying to myself and others.
It's taken me a long time to do what feels right to me. To listen to my gut.
I'm writing this from the comfort of my boyfriend's living room in Michigan where I got to spend an unexpected Christmas with him. Now that I'm back, I know I made the right decision. I know it's not giving up. It's simply changing plans (which I'm so good at after all). The only thing I regret is coming back to a Michigan winter (it's my first and I may not survive!).
Everyone has their own travel style and everyone has a right to travel the way they want. I at one point thought long term travel was the only option for me. I was wrong and that's okay. It would have been okay if I had stayed gone forever too.
I hope others will realize they don't have to follow the norm or break the norm. There is no such thing as normal.
What are my plans now?
I'll be spending the holidays with my boyfriend in Michigan (although he works a lot). Then, in January I'll be headed to see my family in Tennessee for about a week.
After that, I'll head back to Michigan and plan on spending our time here exploring a part of the US I have yet to see. Most of the winter, I'm sure I'll be staying indoors a lot but spring and summer will hopefully bring lots of day and shorter trips.
We are planning a couple trips for late summer and fall and look forward to announcing them as soon as they are definite and we will also be moving somewhere new at the beginning of fall (when the lease runs out) as we realize Michigan isn't the place for us to live. Just in time to get out before another Michigan winter!
What do you think of my change of plans?