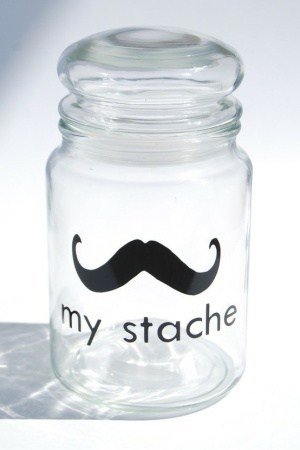 Prepping for Long Term Travel : Savings Breakdown for Second Quarter
|
*This post may contain affiliate links, meaning if you book or buy something through one of these links, I may earn a small commission (at no extra cost to you!). Please see my disclosure.
Savings Breakdown for Second Quarter
From when I made the decision to start prepping for long term travel (August 2013) until I leave (October 2014) is roughly 14 months. A few months ago, I decided to start doing a quarter breakdown to show exactly how I'm saving money.
Ever since I started selling items, I've kept a spreadsheet on where I sold the item, what I sold, how much I got for it and how much was accounted in for in the bank-the spreadsheet I use is pretty basic, but it does the job.
After the first quarter, I had saved just under $5k which I was ecstatic about. In double the time, I have over doubled the amount as well. The first quarter consisted of mostly selling items, while this second quarter came mostly from setting aside money from paychecks, tax returns and bonuses.
I really haven't sold anything else since my last breakdown. All my time has been focused on working, earning extra money through odd jobs, and blogging.
I will be having a couple garage sales in the coming months as the weather gets nicer that should bring in some more money. I also will get to start putting more into savings since I sold my vehicle and won't be paying a payment or insurance anymore.
Here's the breakdown of where exactly I'm able to pull savings in from. While a decent amount has come from some unexpected places like work bonuses and not everyone has those opportunities, a large chunk still is coming from selling items on Craiglist, etc. which means almost anyone has the capability to make extra money for traveling.
Before I started planning for long term travel, I had ZERO money in savings, had a large amount of debt, and lived paycheck to paycheck – literally only able to make minimum payments with barely enough money to live off of.
My point is if I can be at this point six months after living that way, you can be too.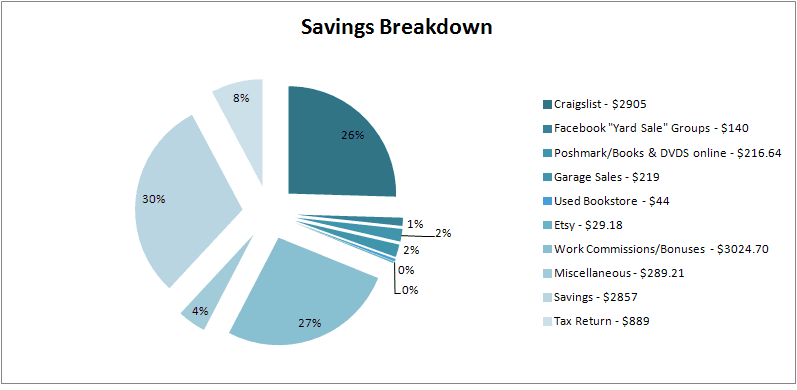 Any tips on how I can earn extra money? How do you think I'm doing considering I'm not even to the halfway point of my departure date?