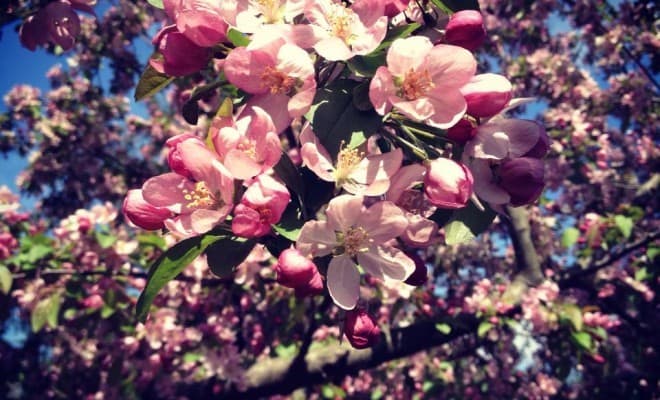 Prepping for Long Term Travel : Month Nine
|
*This post may contain affiliate links, meaning if you book or buy something through one of these links, I may earn a small commission (at no extra cost to you!). Please see my disclosure.
Prepping for Long Term Travel : Month Nine
I realize I've been a bit quiet on my blog and social media. This is due mostly to last week being my last week of my "real job" and also some ongoing medical issues that have become worse in the past few weeks. But, that will all be changing now since I have loads and loads more time to focus on my site, social media and my upcoming travels.
I have some exciting things that will be happening in the coming weeks and months including a brand new site (which I hope will be ready to launch by the end of the month), several more short trips now that I have the time and some important and exciting announcements about my trip to Asia.
Stay tuned and in the meantime, here is what I did in Month Nine to prepare for long term travel. Not that busy of a month since I was focused on other things, but nonetheless.
---
1. Savings
Savings is sitting at above $12,000 now – meaning I saved a little over a 1k this month after paying for a lot of blog related expenses.
Next month (rather, this month), I'll not be working but I am doing a garage sale to get rid of some remaining stuff as well as participating in my first month of renting a booth at the Nashville Flea Market to try and sell some of my photography prints.
---
2. Guest Posts and Interviews.
I had several opportunities this month to contribute to other sites. Dawn at Life, Love & Adventure was kind enough to interview me on her site as well as Justin and Lauren over at Justin Plus Lauren.
---
3. Finished my Packing List and Started to Purchase Items.
I've for the most part have finished my packing list.
Also, after realizing I had almost $500 in Amazon credit, purchased a large amount of the items including my dag bag, packing cubes, more SD cards for my camera, a universal adapter, mini surge protector, and some other miscellaneous camera equipment and personal items.
That was really exciting to do and receive in the mail. It put things into a bit more perspective.
---
4. Put in My Notice at Work.
My original plan was to work full time up until I left in October, but I just wasn't able to do it. I was miserable every single day which was dramatically affecting everything in my life – relationships, my health, my writing, my presence on the site and social media. I was becoming depressed and couldn't do it any longer.
Now, I'll be focusing almost all my time to online work, my blog, photography and so on. I will get a part time job if needed.
---
5. Narrowed the Itinerary Down.
This has been giving me a headache for quite some time now. I didn't want to plan everything out, but I also knew I wanted to be in certain places at certain times due to festivals, weather, etc. Stay tuned for my post about my basic itinerary soon!
---
What's up Next?
Continue getting rid of things I don't need including a garage sale.
Continue getting things on packing list.
Finish up the re-design of my site (you're gonna love it!)
Start looking at things like travel insurance options.
What else do I need to be focused on? Any tips on working from home?