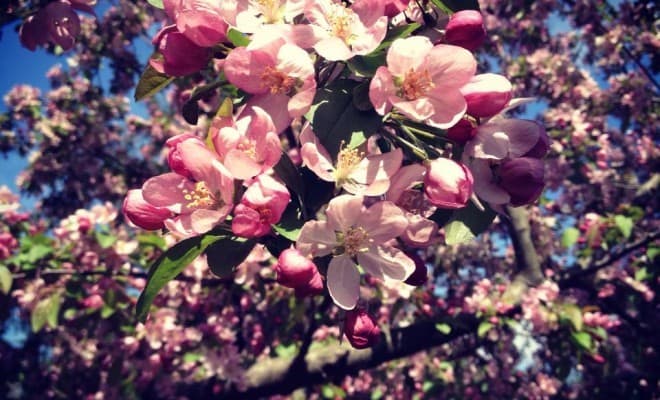 Prepping for Long Term Travel : Month Eight
|
*This post may contain affiliate links, meaning if you book or buy something through one of these links, I may earn a small commission (at no extra cost to you!). Please see my disclosure.
Prepping for Long Term Travel – Month Eight
The Hump
I'm officially over the hump and past the halfway point from when I got this grand plan in my head to when I actually leave. I can't even begin to explain how amazing that feels. Sometimes I get discouraged and feel like a senior in highschool who has senioritis and I get super antsy, but then I realize how far I've come. A little perspective does the mind good sometimes.
1. Savings
I increased my savings from $9500 at the end of last month to a little over $11,000 by the end of this month. I did that by putting in several hundred dollars from each weekly check and selling my washer & dryer. I managed to save just over $1500 this month and that's with paying about out about $400 towards travel expenses I purchased. So, in reality, I saved almost $2,000 this month.
2. Guest Posts and Interviews
Again, I've been fortunate enough to have at least a couple interviews, guest posts, or mentions every month. I was interviewed over at Ready Steady Travel and you can read that here. I also helped out my friend Laurence with her post about Traveling Asia on a Budget – it's a fantastic post and you should check it out!
3. Sold my Washer & Dryer.
This was really my last big thing to sell as far as size goes. I think my Mom is pretty ecstatic that it isn't taking up room in her garage any longer either. I didn't really sell anything else this month, but will most likely be doing more of that this month as I get ready for a few garage sales.
4. Found My Niche.
Not necessarily long term travel related, but it is something I really needed to figure out before leaving if I really want to be able to pursue the travel blogging long term. While it's already the way my travels tend to lean anyway, expect to be seeing a lot more stories about adventure travel, the outdoors and wildlife. I feel like this is really my strongsuit, what I'm passionate about and what my readers enjoy.
5. Renewed Passport.
I had to renew my passport. Well, actually I had to change my name on it has it still had my married name. Kind of bummed I have to start a whole new one over, but it's kind of a symbol. New passport, new life. Hooray! Anyway, I sent all that paperwork in and will just be waiting for it anxiously.
6. Joined a Gym. (And, actually started going)
Again, you're wondering…what the hell does this have to do with anything? Trust me, this is necessary for long term travel. I tore my ACL last year and have lost a lot of muscle in my legs because of it so it is my mission for the next 6 months to get in the best shape of my life so I can enjoy all these activities I have planned in my head.
7. Started my Packing List.
I'm still working on the final details of it, but I have officially started my packing list. I love this part. Once I'm on the road, I tend to not be a planner, but I love the months leading up to a trip – the anticipation of it is exhilarating.
What should I add to my list for next month? With six months left, now is when I really need to be thinking about the more serious aspects…visas, immunizations, and so on. Any tips?