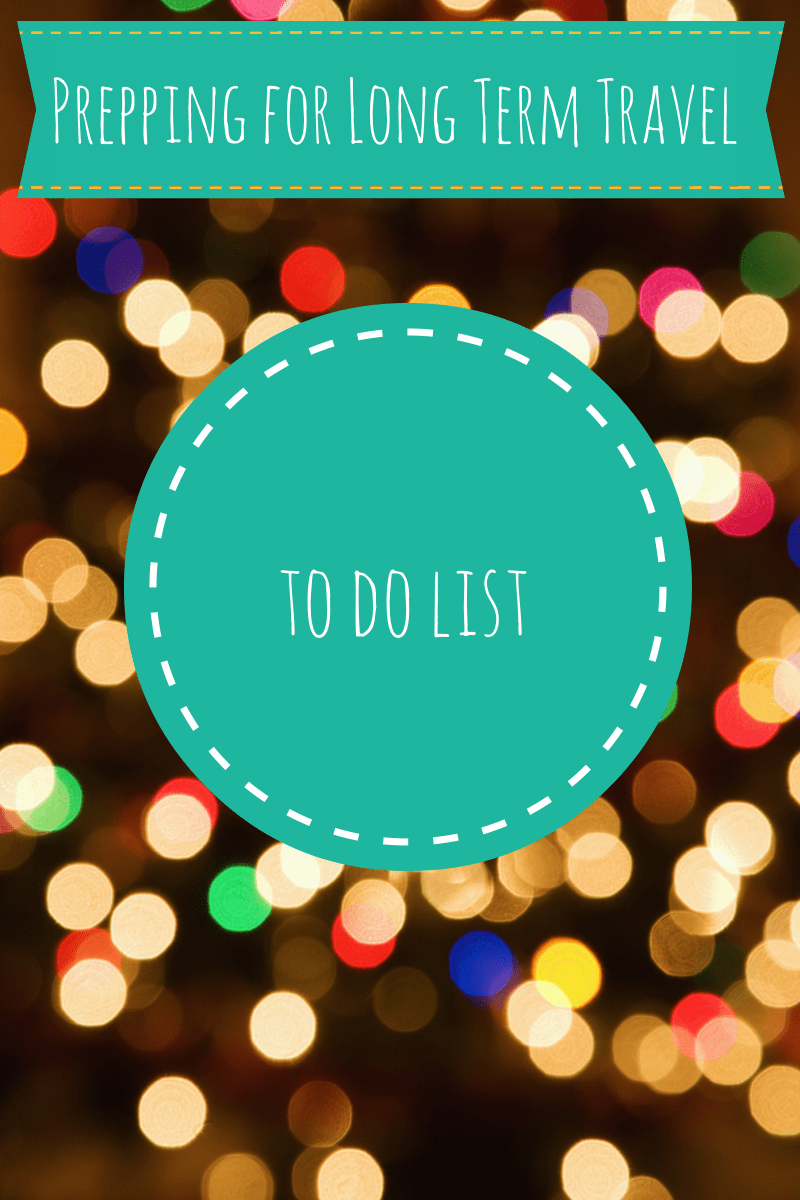 Prepping for Long Term Travel: 250 Days to Go!
|
*This post may contain affiliate links, meaning if you book or buy something through one of these links, I may earn a small commission (at no extra cost to you!). Please see my disclosure.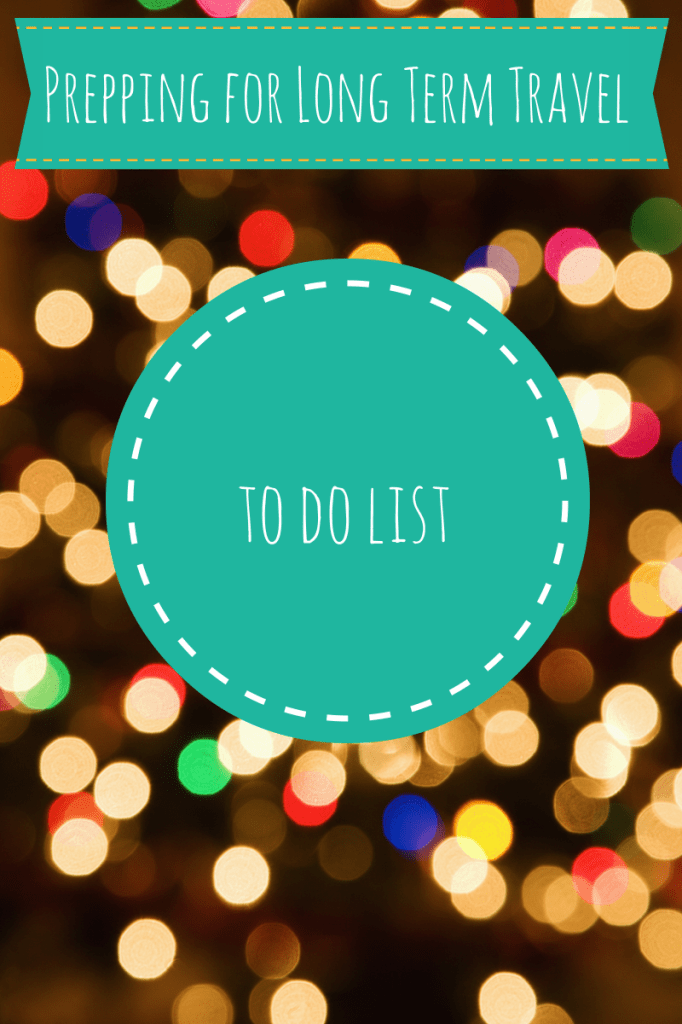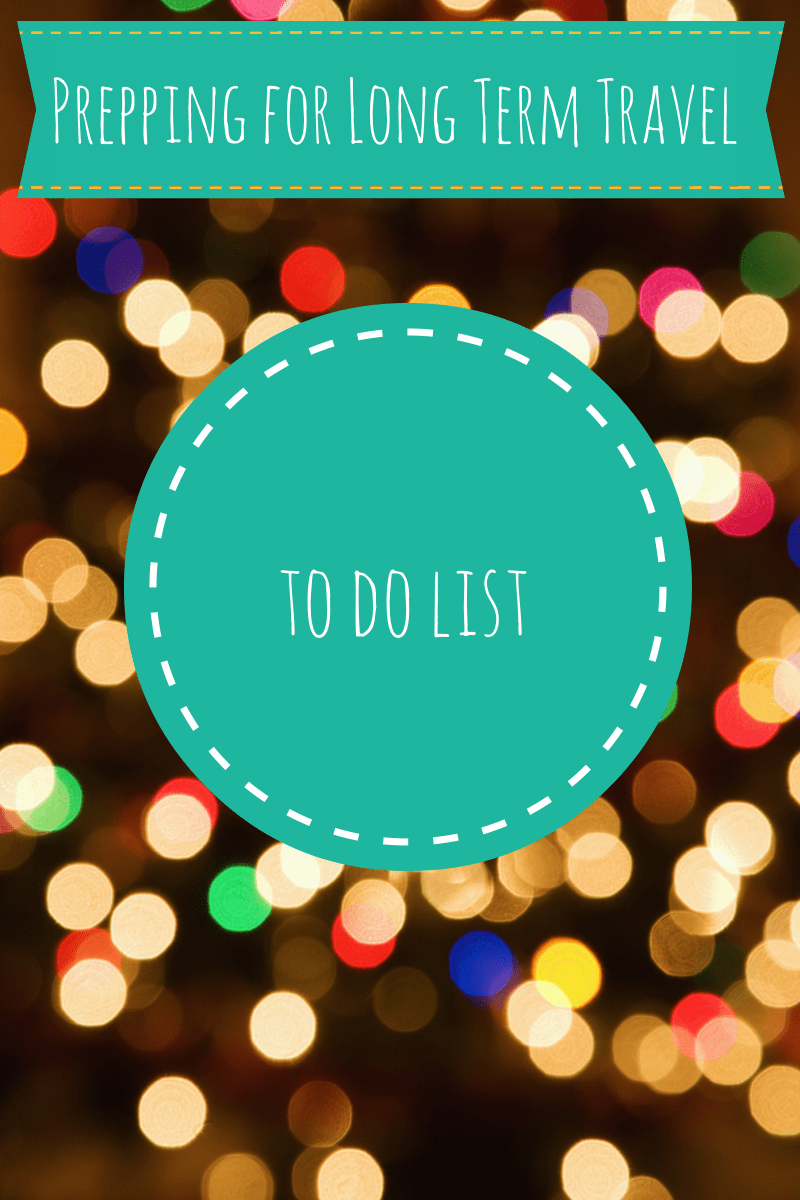 With 250 days to go until I board my plane from LA to Bangkok, here's my to-do list. I've crossed off some big things (i.e. PLANE TICKET!) but still have a lot to do. Many of these things are an on-going process (route) and many can't be done until closer, but it's exciting to see them get checked off as I complete them.
GENERAL PLANNING
Let's be serious, this is the fun stuff.
Create rough route.
Explore Travel Insurance Options & select/purchase policy.
New Passport.
Research visas for all possible countries.
Apply for Visas that must get ahead of time.
Get passport photos taken for VISA's (have several printed).
Get international drivers licenses.
Create packing list.
Research volunteer opportunities.
Research WWOOF opportunities.
TECHNOLOGY
Set up Skype accounts for family members.
Scan all documents into digital format and save to email.
Unlock iPhone.
Sign up for an online backup plan.
MINIMALIZING MY LIFE
This is the liberating stuff.
Move out of apartment.
Sell everything via different methods. (Almost everything is gone now)
Have a second garage sale in the spring. (Set for March 8th!)
Donate remaining things.
Sell 4Runner.
MEDICAL
Get immunizations needed.
Get necessary prescriptions.
Dentist appointment.
FINANCIAL
Create a budget and savings plan.
Sign up for Charles Schwab account.
Cancel un-necessary credit cards.
Add Mom to all accounts.
TO BUY
Once I start making my packing list, I'll be adding to this.
Macbook Pro (see about replacing cracked screen on current one first).
Backpack.
Couple External Hard Drives.
GoPro.
Plane Ticket.
Camera remote, tripod, extra battery.
MISCELLANEOUS
Cancel cell phone (before leaving).
Notify bank and credit card accounts of travel plans.
Cancel or change car insurance plan.
Tell Family.
Tell Work.
Set up blog/SM accounts.
Order business cards.
Get my ass in shape/get my knee stronger post surgery.
Things are slowly being crossed off my to-do list. I bought my plane ticket, backpack and some camera gear. I also told my family and work about my plans. With that though, I've also added things to my list.
What else am I missing?