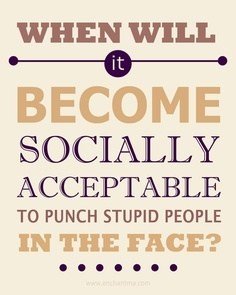 Prepping for Long Term Travel: Why Craigslist Buyers Make Me Want To Punch Them In The Face
|
*This post may contain affiliate links, meaning if you book or buy something through one of these links, I may earn a small commission (at no extra cost to you!). Please see my disclosure.
*I had a friend read this before posting because I wondered how rude it came off. I was told it didn't really sound like me and maybe I shouldn't post it. Obviously, I didn't listen to the advice. My friend was right in a way, but damn those Craigslist buyers!
The thing I was most excited about prepping for long term travel was the selling of all of my stuff. Material items have defined me for far too long and I knew at first it would be difficult to get rid of everything. However, I also am a huge fan of purging things and know how wonderful it feels to get rid of stuff you never use but keep saying you will one day. I knew selling everything would be that huge reality check that this was really happening. Once everything was gone, I couldn't exactly change my mind.
All that sounds so perfect. Until you delve into the world of Craigslist buyers.
I'm convinced that Craigslist is where all the flaky, noncommittal, irresponsible and disrespectful people of the world go to waste my time.
Did you know putting "serious inquiries only" in your ad actually attracts douchebags?
My Best of Craigslist Buyers:
1. I had a Pottery Barn Centerpiece Bowl for sale. I had someone email me saying they'd like to buy it if I don't sell it and can come down on the price because they can't afford much. Fine, I can respect that and appreciate that they wanted me to sell it for my asking price to someone else if I could. Here's where it starts getting aggravating. It hadn't sold for several days so I emailed her to see what she could pay. No reply whatsoever. I just don't understand.
2. Next, was a lady who haggled me down on the price on my crockpot. I agree to a certain amount and she says ok sounds good. I ask what day would she want to meet and….crickets. Not a damn word. I'm starting to think it's a hobby for people to agree to buy something and then fall off the face of the earth.
3. I post an ad. The appropriate response would be to say you're interested and maybe ask me if I'd drop the price at all. Oh no…this person actually sends an email and all it has in it is a lower price. A much lower price. I'm selling something for $75 and they send an email that says "$30." That's it. Oh, okay. You want me to bend over so you can rape me, but you can't even at least say hello first?? Sure, it's all yours.
4. My absolute favorite goes to the person who contacted me about my couch. At the time, I hadn't sold it yet but had already arranged for someone else to come look. They blew my phone up for hours asking about it. After the first buyer did in fact buy the couch, I let them know that it was sold. They were interested in the TVs I had for sell though so I told them the price. I even gave them a great deal for buying both and they said they'd be there at a specific time to get them for sure. Not only did they not show up, they never even let me know they weren't coming. Even after my not-so-pleasant text message to them. Good thing I didn't give them my exact address.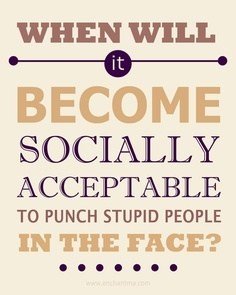 There have been far more who have agreed to meet me and pay a certain price then once I was there, they'd say "Oh, will you take such and such for it?" Sure, dude…I only told you that I was selling everything to travel the world. I don't need money to do that or anything so please by all means cut 60% off the price.
Or, the endless emails I get asking if it's still available in which I reply yes to, but I never hear back from them again. Assume if the ad is still up, that I'm still selling it…especially if the ad was just posted within the past couple days.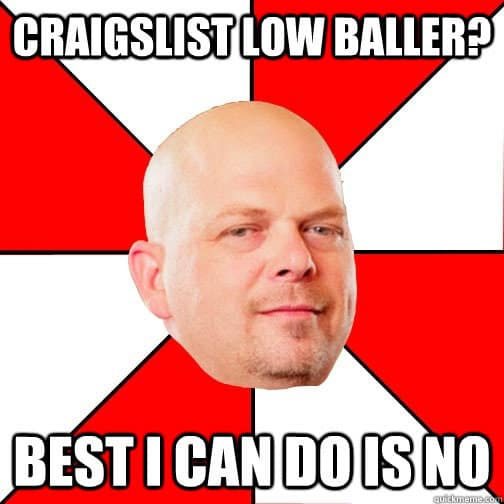 Craigslist can be such a wonderful thing if all the stars align and I will say that I've even had some pleasant experiences as well, but I'm so sick of the no-shows, under-bidders, non-responders, and douchebags. They are ruining the fun in this for me.
Have you had any extremely frustrating experiences trying to sell yourself to travel or in general? Or, am I just really unlucky?