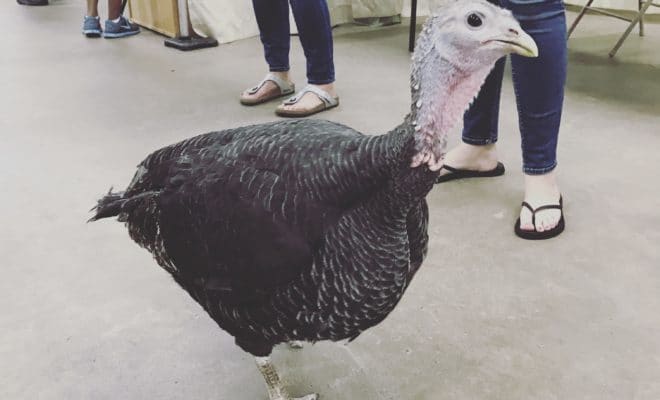 Two Day Vegan Heaven at Nashville VegFest
|
*This post may contain affiliate links, meaning if you book or buy something through one of these links, I may earn a small commission (at no extra cost to you!). Please see my disclosure.
Two Day Vegan Heaven at Nashville VegFest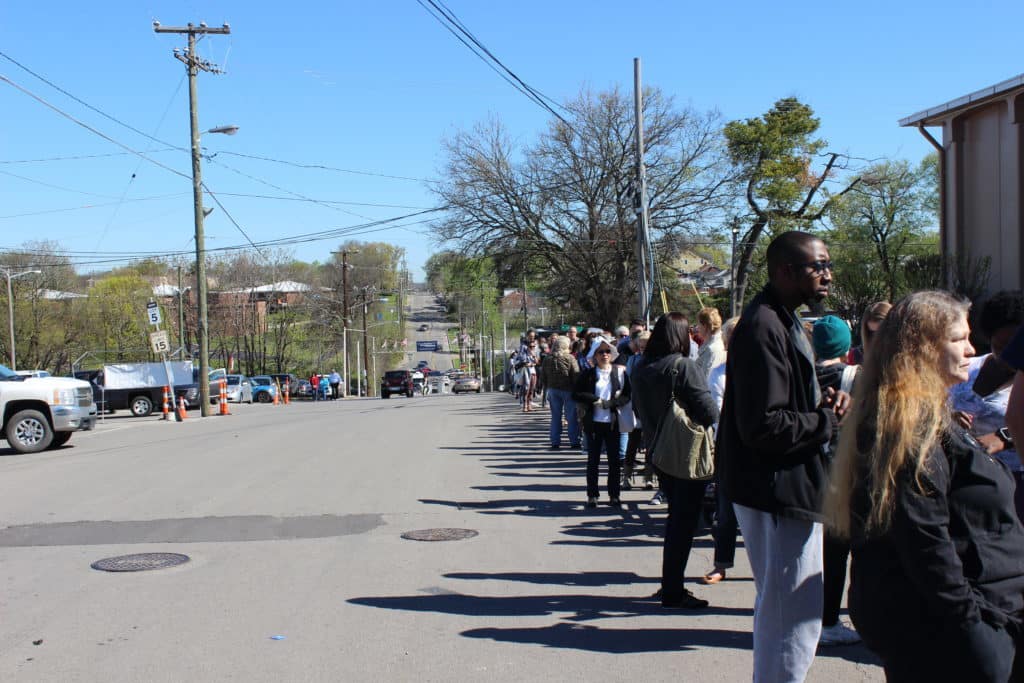 This past weekend I attended my very first VegFest and Nashville's 2nd Annual VegFest and I found vegan heaven even if it was only for two days.  My one year veganniversary is coming up on May 1st so it was also a nice way to end my first year of veganism.  Nashville VegFest, like all the other VegFests, is a festival celebrating vegan food, animals, health and more!  There were so many amazing things that happened during this festival.  At first, I thought I may have overdone it by getting a two day pass but nope, I was completely entertained the entire two days.  This was Nashville's second year – I did not attend last year as it was before I was vegan and even knew something like this existed but apparently, it was a thousand times better and is growing at a rapid rate.  Yay for vegan movement growth!  While this festival is obviously aimed towards vegans, non-vegans are of course welcome.  Just please exercise respect.  I saw plenty of people who were non-vegans and vegan curious there and it was great to see people coming out to learn more and having an open mind!  VegFest is volunteer ran and is fairly inexpensive to attend ($18 for a weekend pass).
This year, the VegFest was held at the Tennessee State Fairgounds in the main Creative Arts building.  It's the largest building on site.  Something Gene Baur mentioned in his speech was how ironically wonderful it was that a vegan + animal rights festival was being held on the grounds of a place that was historically not very kind towards animals.  I really loved that and it stuck with me.  That shows evolution and growth more than I had even realized.
Inside the building, it's a giant square with a center area.  All around the center, there were tables and booths with vegan + cruelty free products, clothing, accessories, artwork, advocacy groups, rescues and sanctuaries, food samples and much more.  In the center was where the magic happened – the food!  Many local vegan restaurants and some from further away had booths set up for us to try and purchase their delicious food.
I had a pretty late evening the night before volunteering at The Gentle Barn fundraiser that was thrown in celebration of Adeline the turkey's arrival to Tennessee. It was such a wonderful evening full of amazing people, gorgeous and delicious plant-based food, Adeline, music and much more.  I didn't get home until around midnight but that didn't stop me from getting up early to get there in time!  I had a few things I knew would be on a time crunch : Ellie Laks (founder of GB) would be speaking first and I knew my favorite Southern V would have a long line right away.
The Food
I was so excited about the food – most vegans are though!  When you're surrounded by food you KNOW you can, you tend to get a little crazy with it.  I ate some things I already knew and loved and some new items that I loved.  Here's a little highlight!
The Southern V – only there on Saturday and they smashed it!  They had a line all the way to the other wall the entire day.  I knew it would be this way so first thing getting there, I went and got in their line for breakfast!  I got my beloved hot chick'n biscuits, potato casserole and donuts.  Later in the day, I got lunch there which was jackfruit sliders and mac n cheese.  This was my first time getting lunch there and I was not disappointed!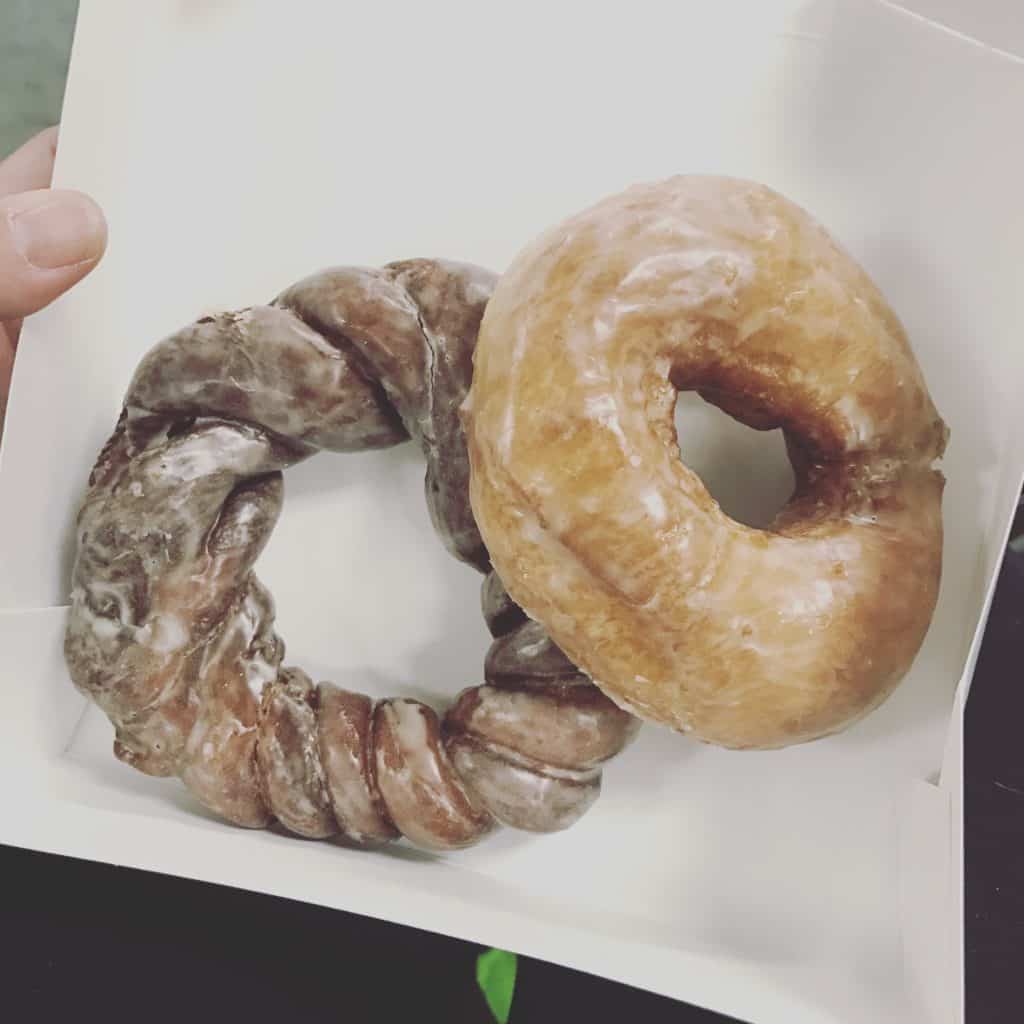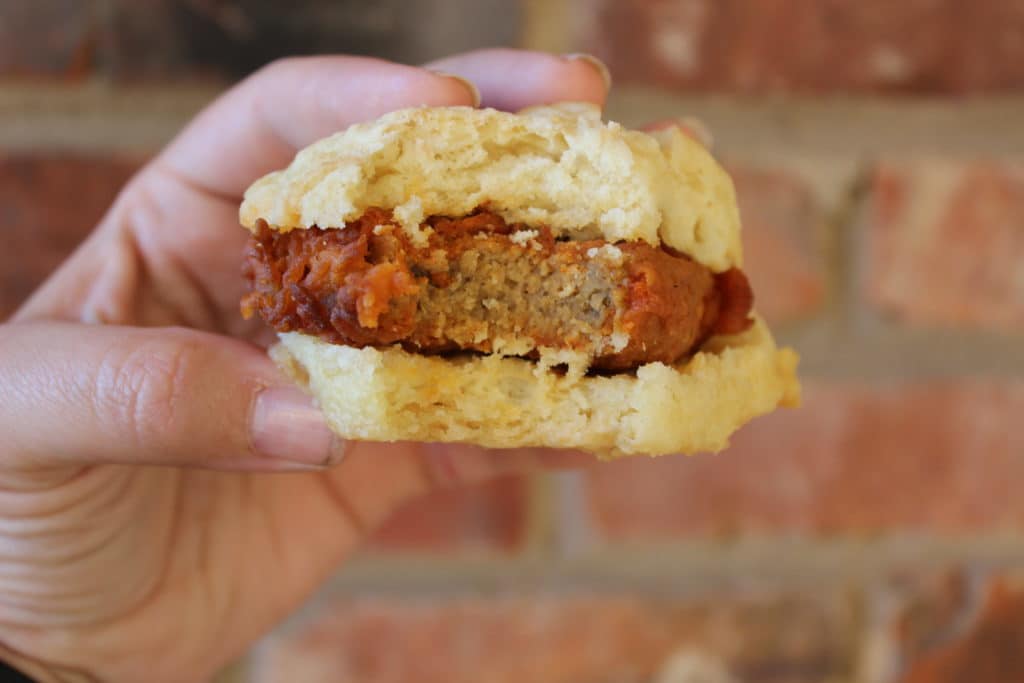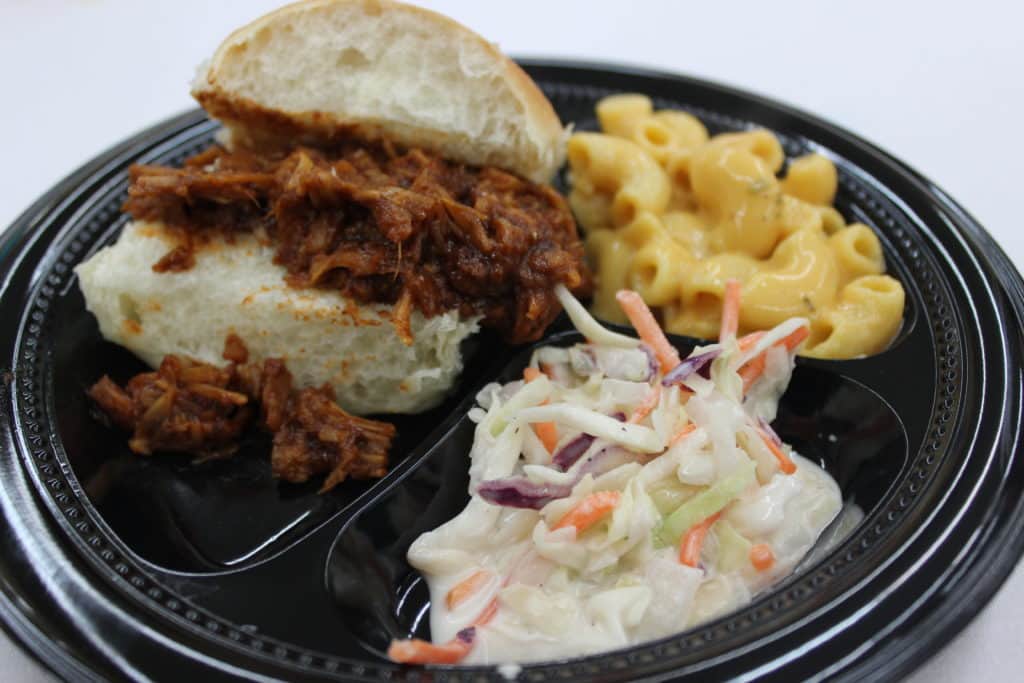 BeHive – I hadn't eaten BeHive's food yet!  They only come out for special occasions and are sold at select restaurants and stores.  I was so excited to finally try their food.  The first day they were having some power issues and so I couldn't try the seitan wings that I really wanted but did get their mac n cheese which was amazing.  The next day, I got their chorizo nachos and cheese fries and yes, I ate it all by myself.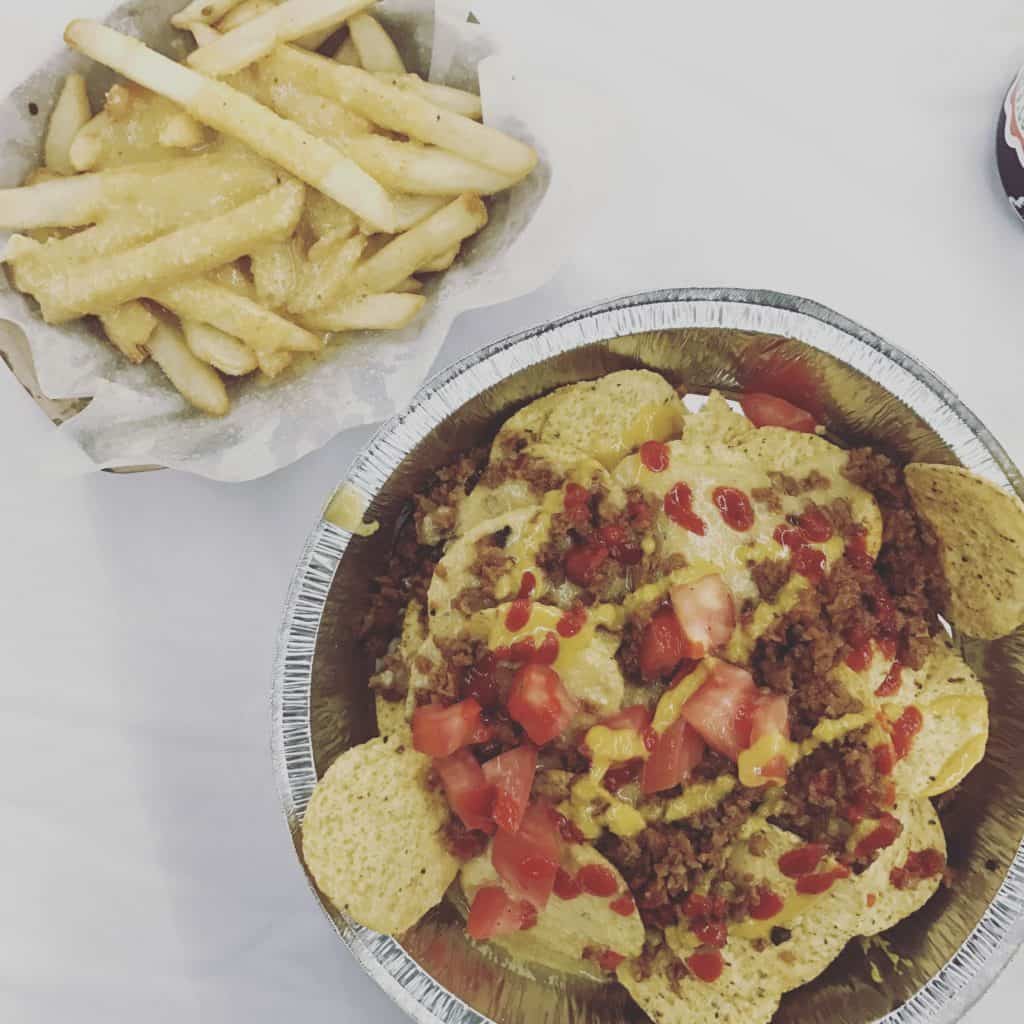 Koko's Ice Cream – I love these guys!  They are a brand new dairy-free ice cream establishment.  Right now, they have a bicycle cart (so cute!) but they are quickly becoming a local favorite.  I've had the Golden Milk, Cookies n Creme and Elderflower flavor now and all are excellent.  Golden Milk is my favorite!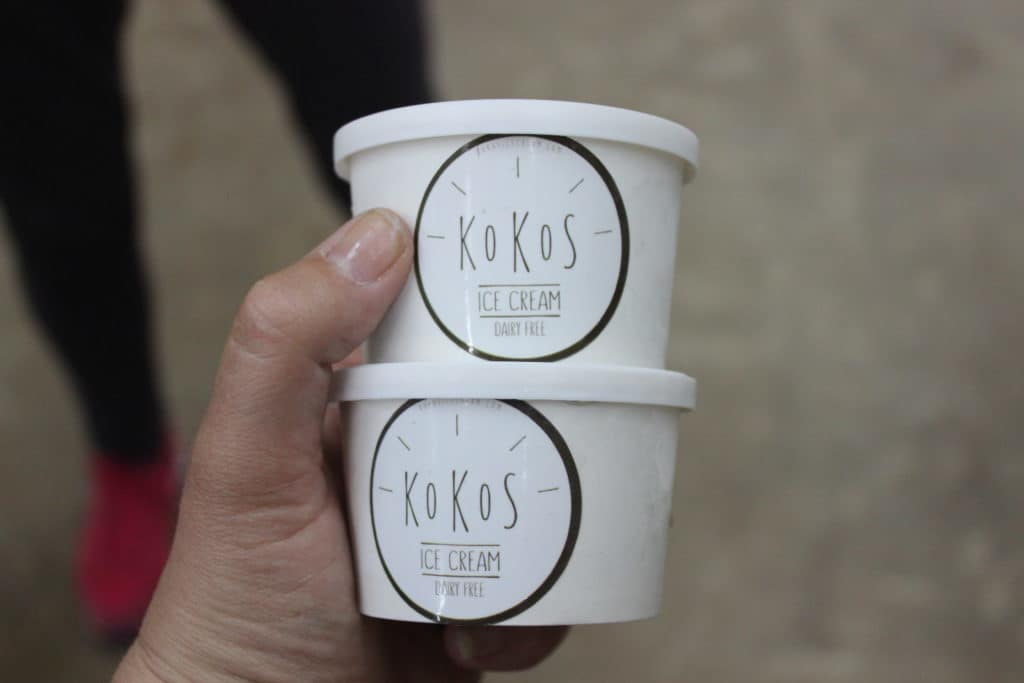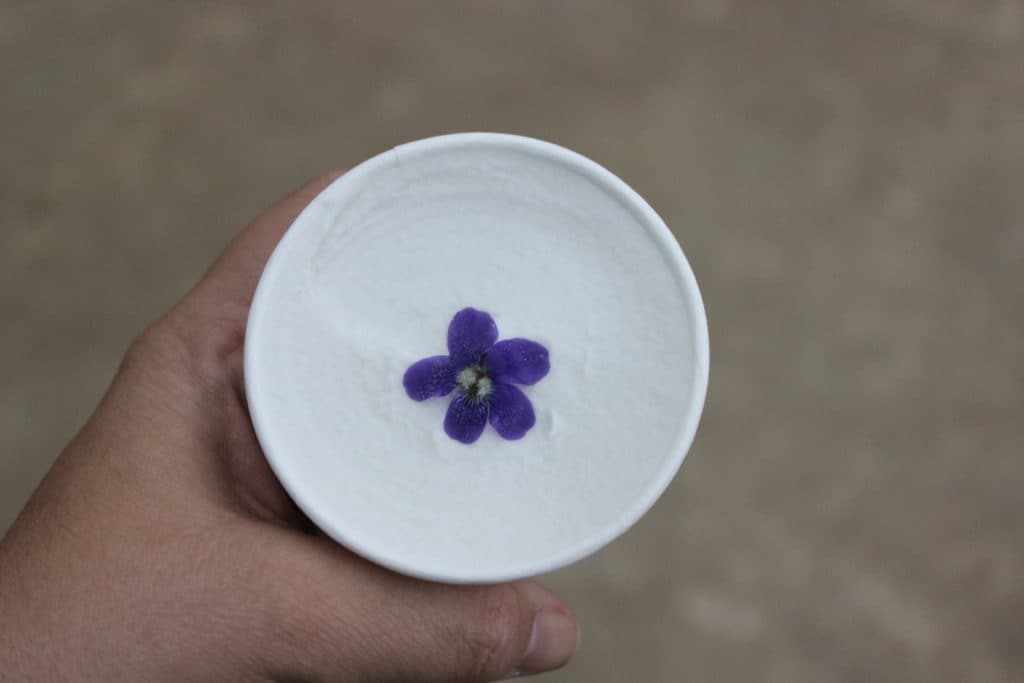 King of Pops – I already love King of Pops – I've seen them all over – at Bonnaroo, in Atlanta (original location) and now in Nashville!  Yesterday, I had the banana and blackberry flavor and it was yummy as always.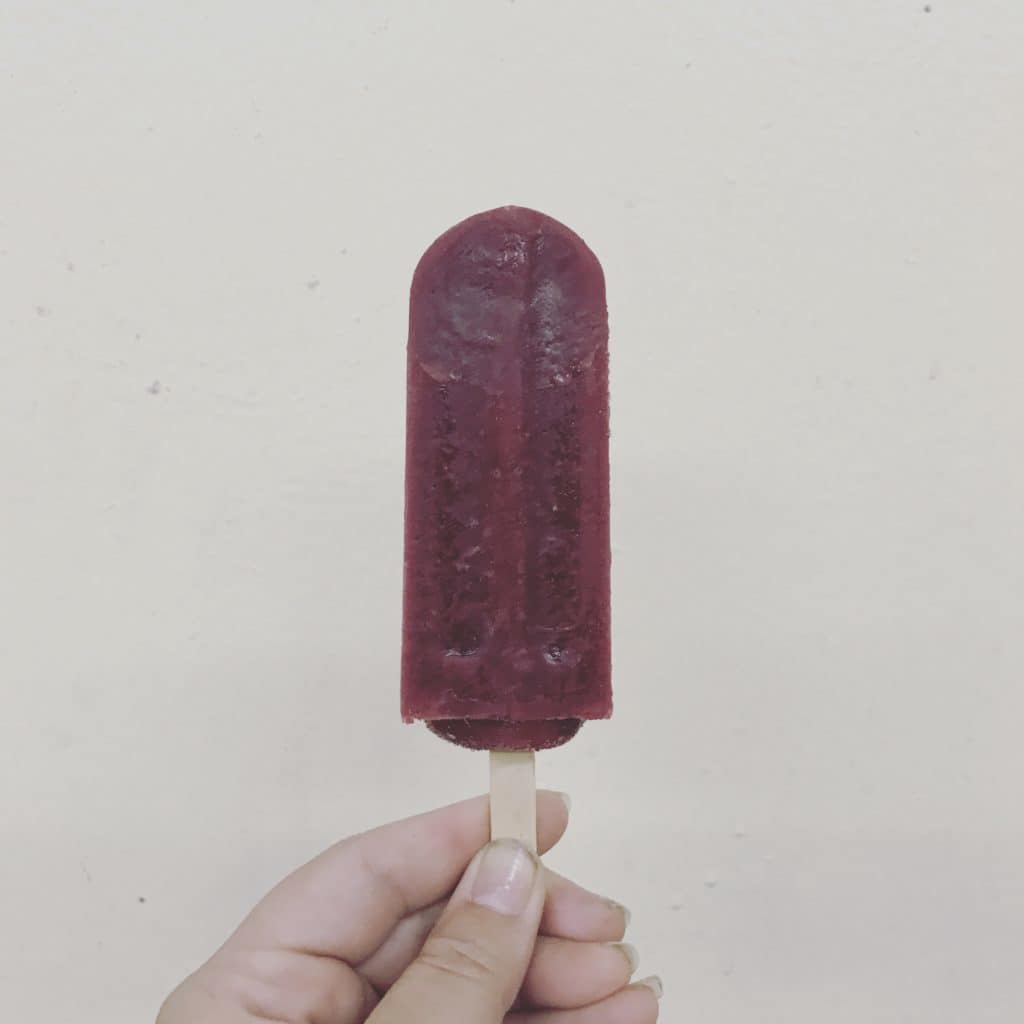 Succulent Tacos – this was their first event ever!  I'm so excited about this awesome vegan pop-up taco shop!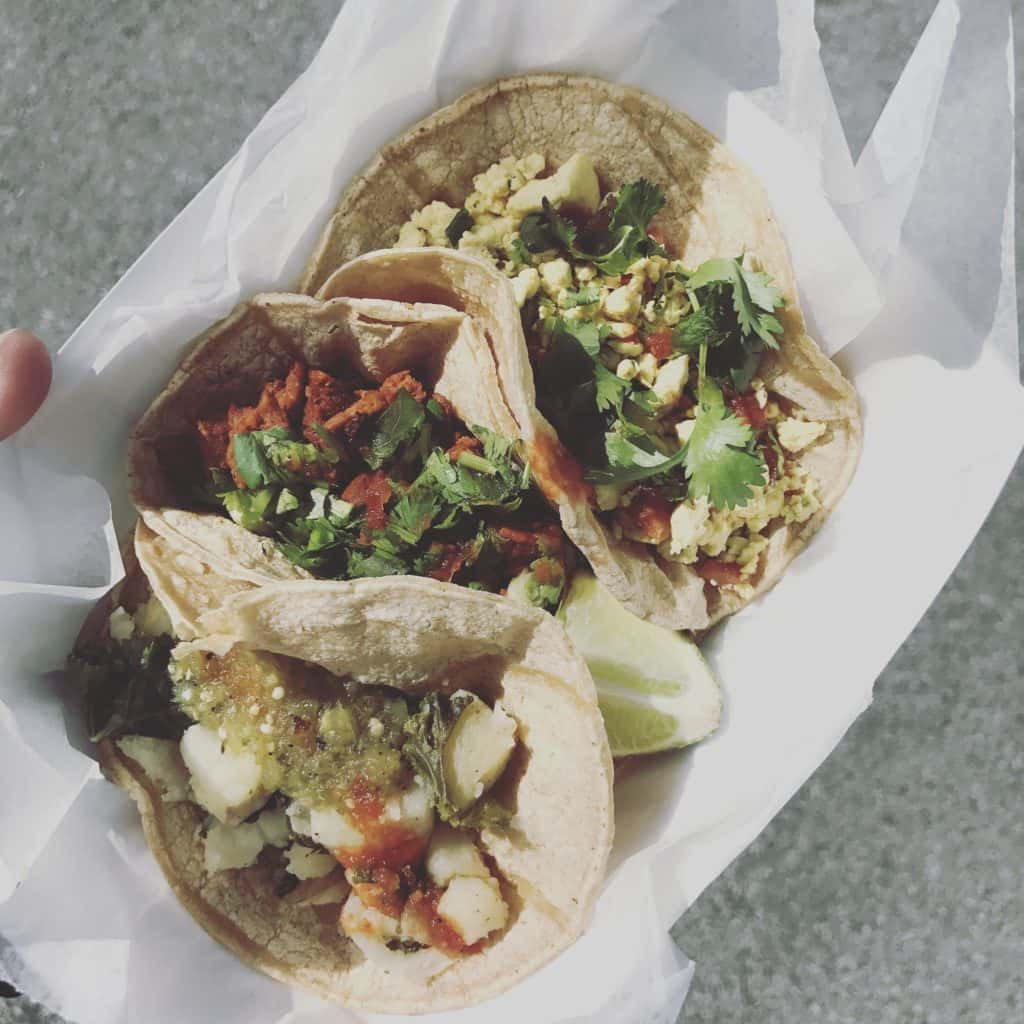 A few I did not eat at this weekend but want to mention are Amy's Ethiopian and Sunflower Cafe.  Both are magnificent!  You can see more about them and all the other vegan options in Nashville here.
The Vendors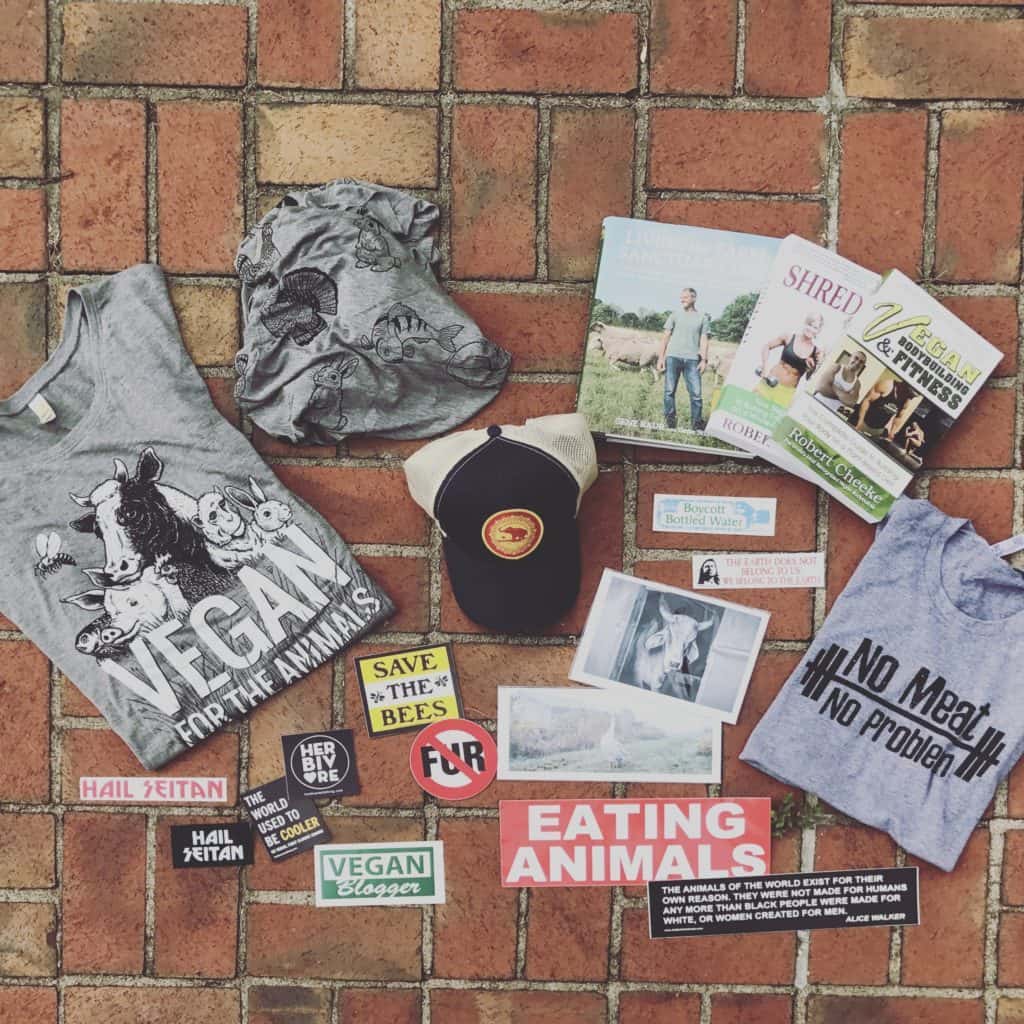 There were so many amazing vendors in attendance but here are some highlights!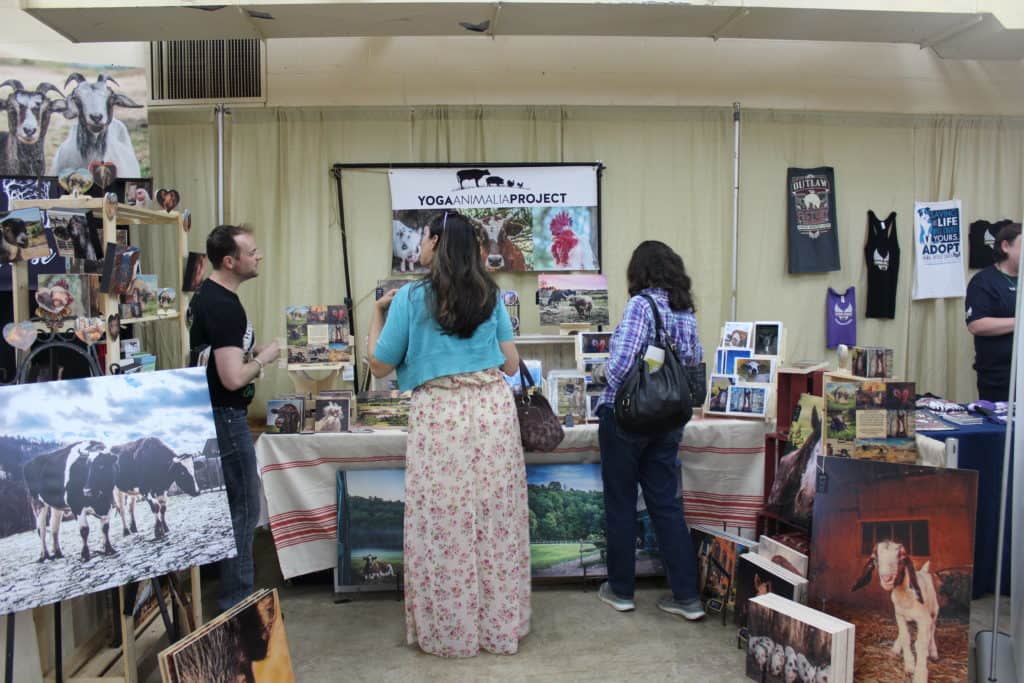 Representatives were also in attendance from the following advocacy groups, charities, vegan companies, animal sanctuaries, and animal rights associations: Nashville Animal Advocacy, Action for Animals, Born Free USA, Grey (The Vegan Thanksgiving Rapper!), Herbivore, Brother Wolf Animal Rescue, VegVoyages and so so many more!  Check here for a full list of the vendors.
The Speakers
There were so many good speakers this year!  I didn't even look to see who was speaking until a couple days ahead of time and I was pleasantly shocked by the lineup.  I had four I definitely wanted to see.
Ellie Laks – the Founder of The Gentle Barn Foundation, a national organization that rescues and rehabilitates unwanted animals, and heals people with the same stories of abuse and neglect.  I already know Ellie from volunteering at the Gentle Barn in Knoxville but it is always amazing and inspiring to hear her speak.
Robert Cheeke – the best-selling author of the book Vegan Bodybuilding & Fitness – The Complete Guide to Building Your Body on a Plant-Based Diet and Shred It!  I actually met Robert the night before at the GB fundraiser.  I had no idea he would be there so I got a little fan girly when he walked in – eventually gathered the courage to go up to him at the end.  He and his fiance are so sweet and super down to earth and hysterical.  The next day, I was able to get both of my books signed by him and hear him talk.  I highly recommend reading his books – his first is more about his journey to becoming vegan and bodybuilding but his second covers his outlooks now which include whole foods only – no protein powders or supplements or processed junk food.  You would never guess it from looking at him!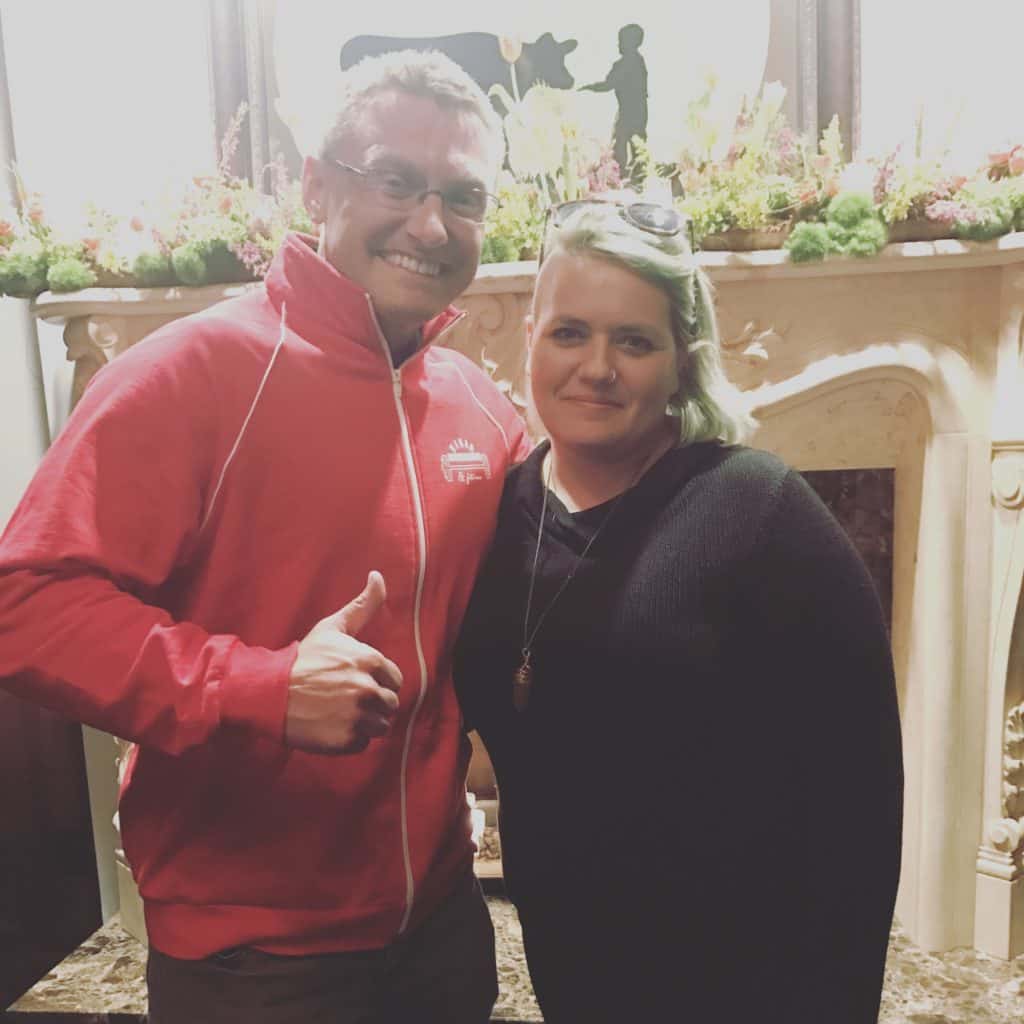 Gene Baur – co founder and president of Farm Sanctuary, and has been hailed as "the conscience of the food movement" by TIME magazine.   Gene is an idol for most vegans.  He has been vegan since 1985 and started Farm Sanctuary in 1986.  His speech was wonderful and very inspiring.  I really enjoyed meeting afterwards and getting my book signed too.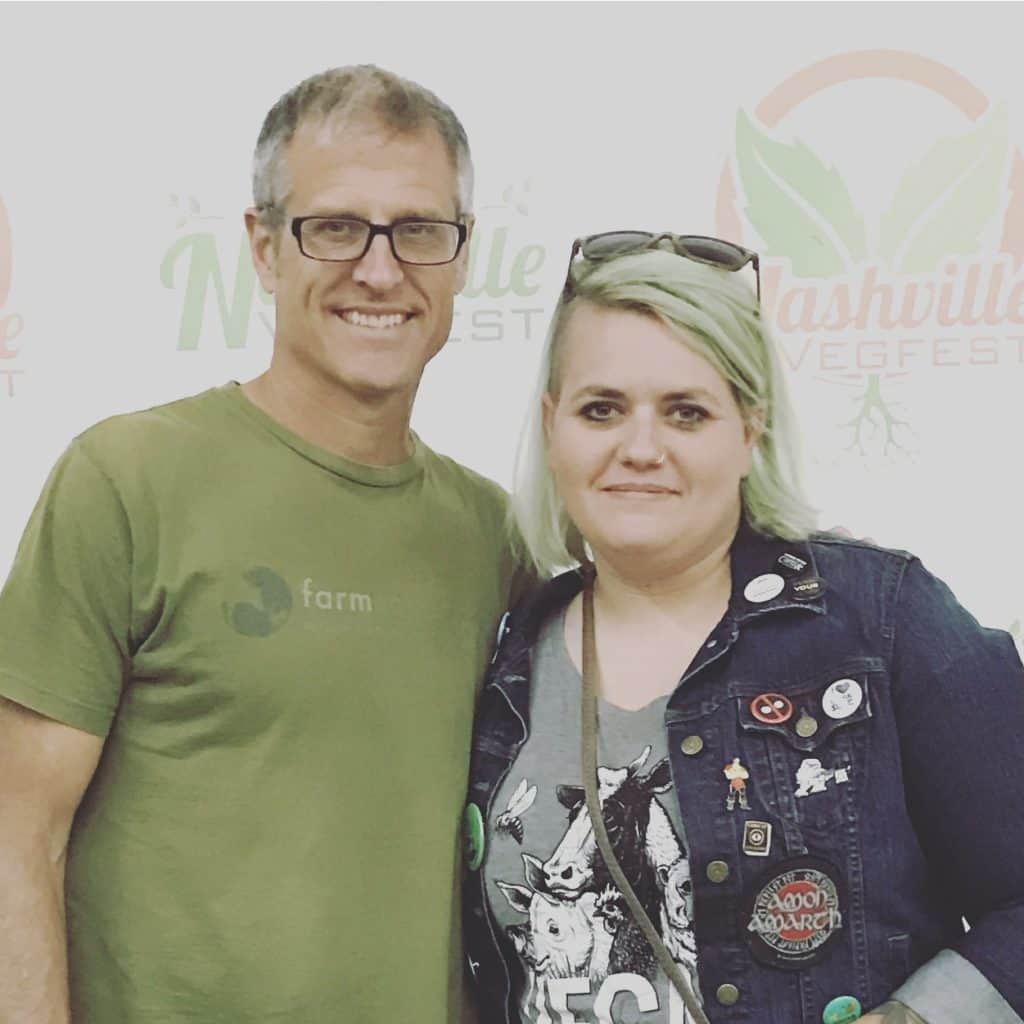 Fraser Bayley – From Butcher to Vegan Body Builder: A Story of Transcendence.  I didn't really know much about Fraser until I saw his name on the lineup.  I'm so glad I took the time to hear his speech – it's possible that it was the most emotional for me.  He used to be a butcher for 6 years, was riddled with many psychological disorders and is now a vegan bodybuilder.  I also love love his brand's t-shirts.  I'm definitely ordering one!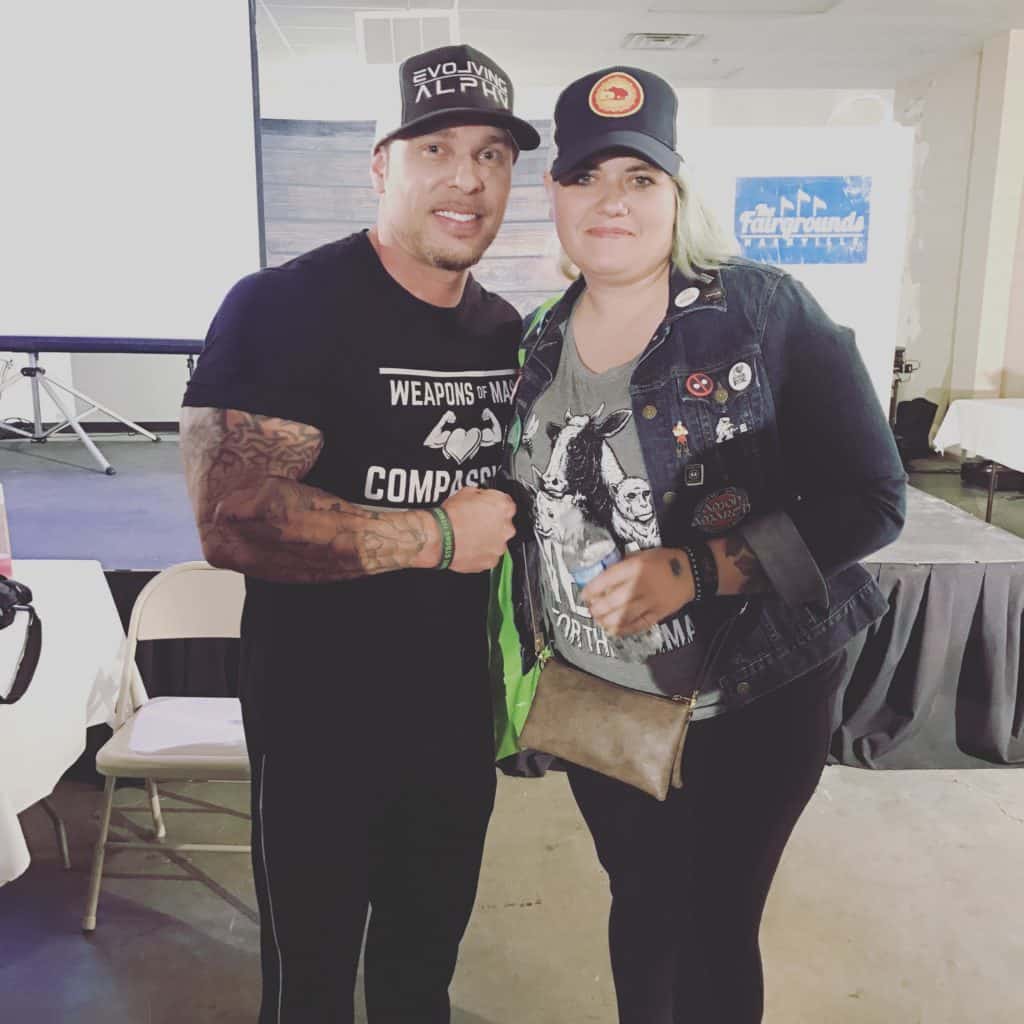 A full list of all the speakers can be found here.
Yoga
There was also all-day free yoga with different yoga instructors.   I, admittedly, did not participate because I was so busy eating, shopping and listening to speakers.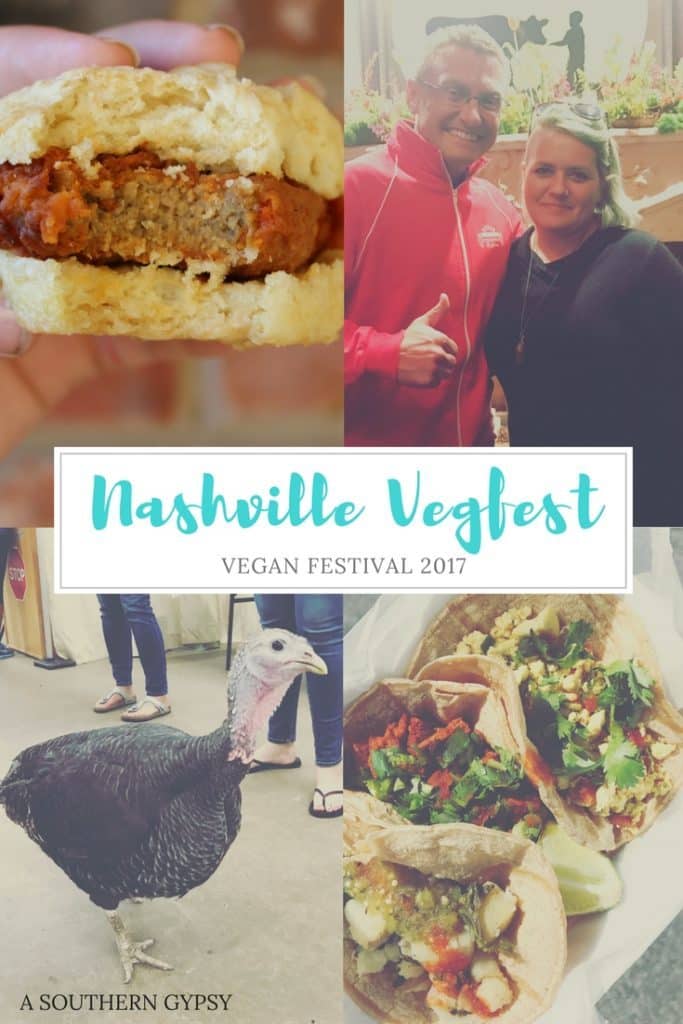 Bummed you missed this year's VegFest?  Make sure to attend next year!  There are also other VegFests going on in the South – Knoxville in October, Atlanta in November, Asheville in June, Raleigh in September and more!