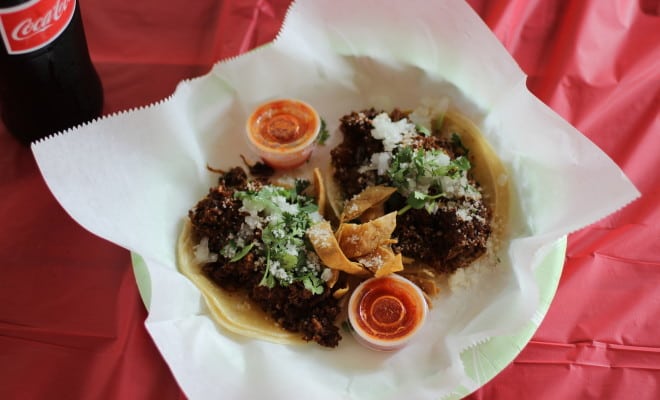 Nashville Food Truck Friday : Yayo's OMG
|
*This post may contain affiliate links, meaning if you book or buy something through one of these links, I may earn a small commission (at no extra cost to you!). Please see my disclosure.
Last Updated on
Nashville Food Truck Friday : Yayo's OMG
As I started my blog in September 2013 and only became vegan in May 2016, there are several non-vegan posts pre-vegan era. As an example of how someone can change their path in life drastically, I have made the decision to leave the posts up even though I am ashamed of them. I hope you will take this example and think on it. Also, see my animal activism page or travel page on ideas for ethical animal tourism and vegan food around the world. My inbox is always open should you have questions about changing your lifestyle to better serve animals, our planet, and your own health.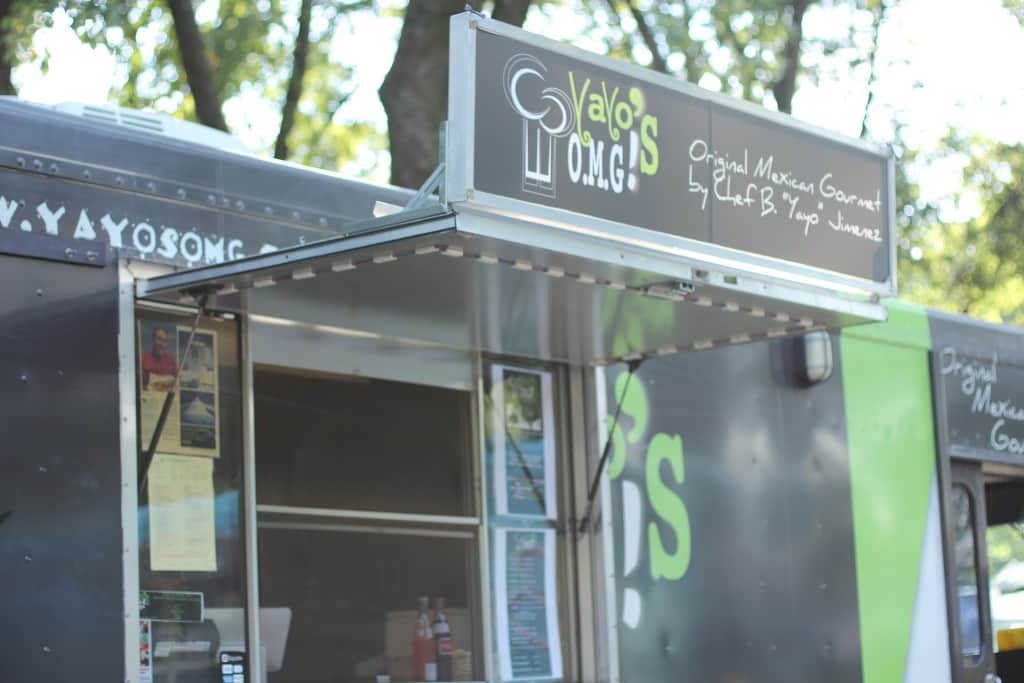 The Nashville food trucks that were here in the beginning and are still here, are so for a reason. One of these trucks is Yayo's OMG which has been serving up Mexican gourmet since 2011 in Nashville. Run by Chef B. Yayo Jimenez, this is some of the best Mexican food I've ever tasted.
Mexican comes in a lot of different ways – from tex-mex fast food like Chipolte or Blue Coast to Mexican restaurants that can be found in almost every shopping center to Taco Bell (I don't count that last one as Mexican though!). However, I can honestly say I've never had Mexican quite like Yayo's. It had a completely different taste and essence – much fresher, lighter and didn't feel like I was going to go into a food coma afterwards.
Yayo's has many different and affordable choices from chicken or steak tacos, carnitas to mahi mahi, shrimp, or brisket tacos to quesadillas and toztadas.
So, what did we choose to try?
Kaleb's Choice:
The Legend: combination of brisket+chorizo+chicharron, onion, cilantro and salsa on corn tortillas
Who doesn't love brisket?! Yummy, yummy brisket. Add some chorizo, cilantro and salsa and you have one of the best tacos ever!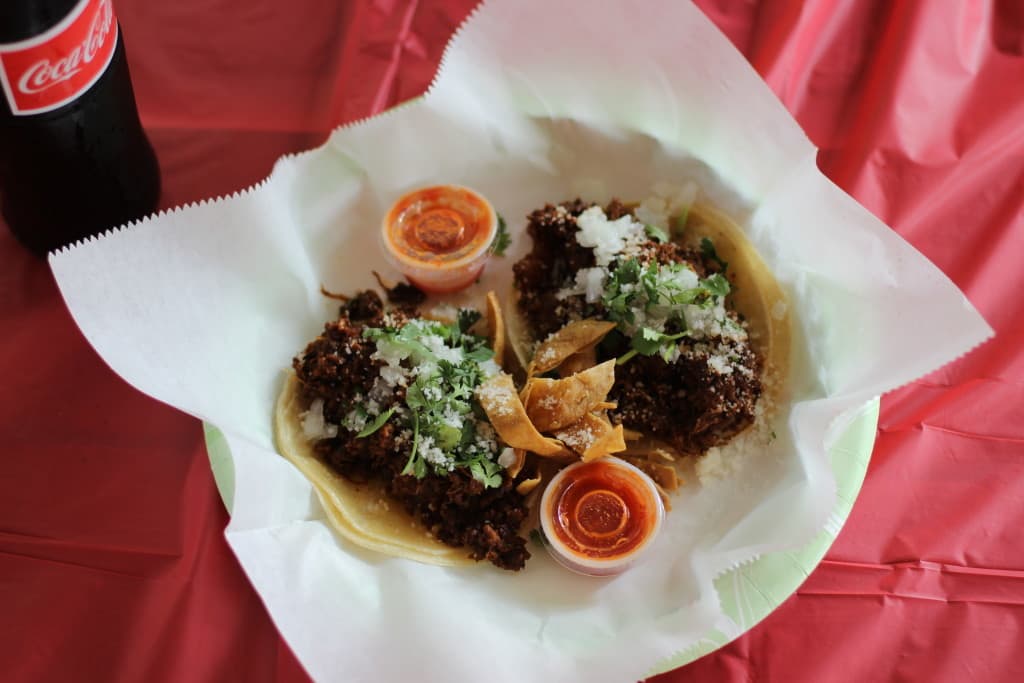 The Legend
My Choice:
Mahi Mahi: Lightly battered, lightly fried fish, Chef's special coleslaw, Chef's special Sauce on corn tortillas
A few things I really don't like : coleslaw and many sauces. Yet, visiting these food trucks (and traveling in general) as led me to at least trying something once. I'm so glad I did. These were soooo very delicious! The fish was so tender, the sauce was some kind of garlic, lime, cilantro goodness (I'm guessing here!) and the coleslaw wasn't the nasty type of coleslaw I normally hate.
Those tortillas too – yum. While I've eaten corn tortillas, I'm used to getting flour ones at most Mexican restaurants. I think I've officially converted to corn after these!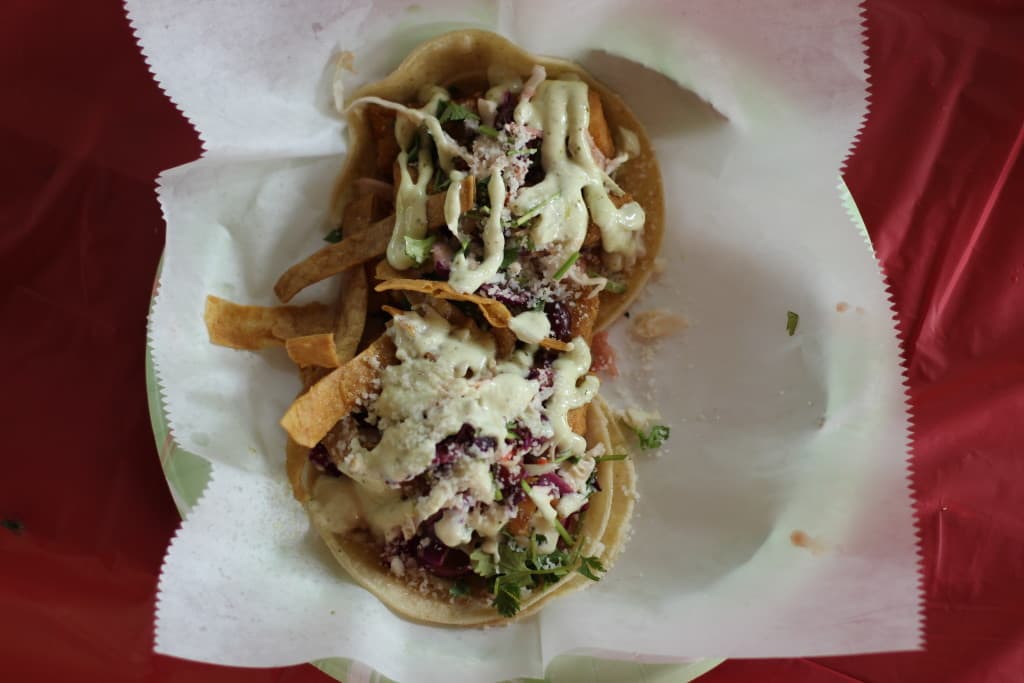 The Breakdown:
Cost : $22
Ordered : Legend tacos, Mahi Mahi tacos, Mexican cokes
Favorite Thing : Both! Seriously, they were both equally good.
Type of Food : Mexican Gourmet
Make sure to check out Yayo's OMG on their website, Facebook, Instagram and Twitter to find their schedule and locations.
*This post was made possible through my partnership with the Nashville Food Truck Association and Yayo's OMG. All opinions, as always, are entirely my own.