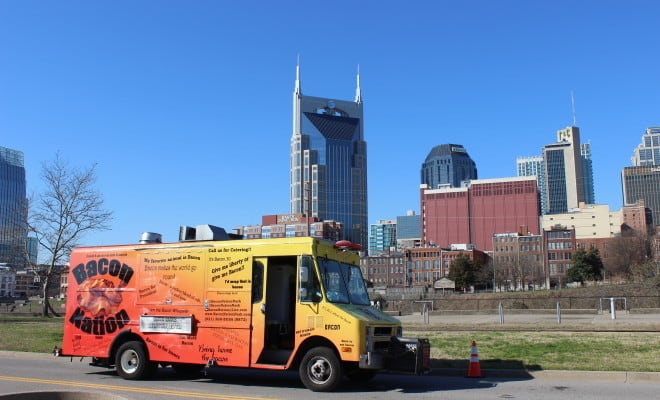 Nashville Food Truck Friday : Bacon Nation @BaconNationNash @FoodTrucksNash
|
*This post may contain affiliate links, meaning if you book or buy something through one of these links, I may earn a small commission (at no extra cost to you!). Please see my disclosure.
Nashville Food Truck Friday : Bacon Nation
As I started my blog in September 2013 and only became vegan in May 2016, there are several non-vegan posts pre-vegan era.  As an example of how someone can change their path in life drastically, I have made the decision to leave the posts up even though I am ashamed of them.  I hope you will take this example and think on it.  Also, see my animal activism page or travel page on ideas for ethical animal tourism and vegan food around the world.  My inbox is always open should you have questions about changing your lifestyle to better serve animals, our planet, and your own health.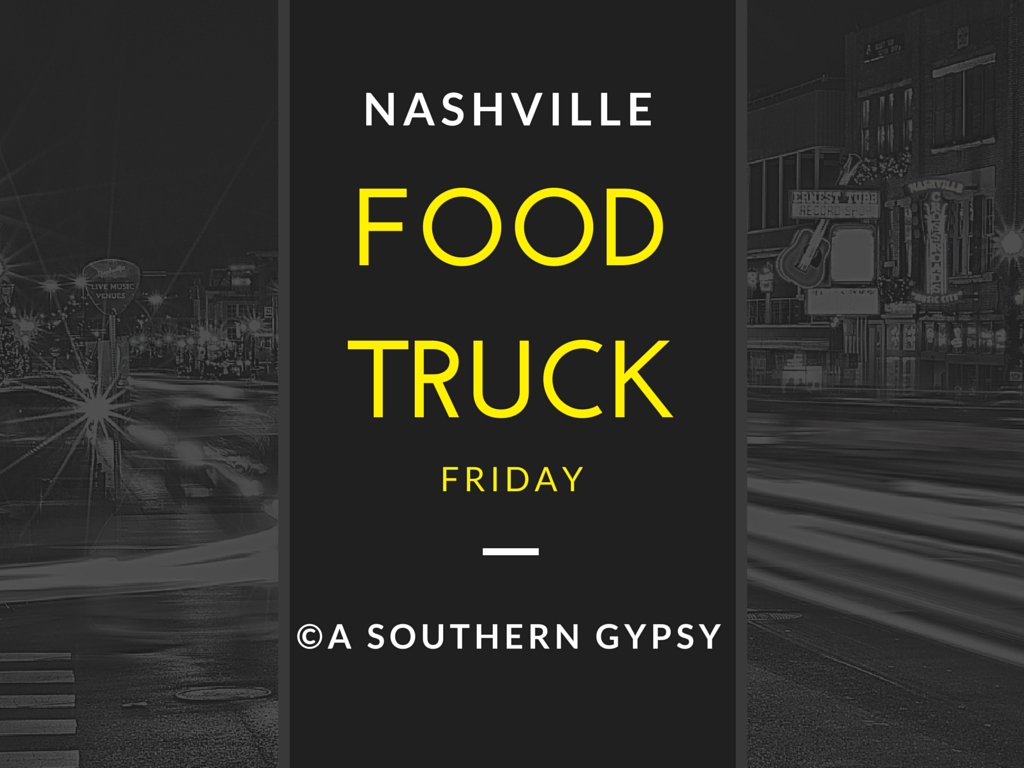 This week we had the pleasure of visiting Bacon Nation on Greek Row at Vanderbilt's campus.  I learned two things : 1) I still thoroughly love bacon and 2) We're officially old.  Greek Row is not quite as magical as it once was when I was 18.
Every time we've gone to visit a food truck since starting Food Truck Friday, the weather has been crappy.  Extremely cold and icy or raining.  This time it was raining and there was some major accident that had traffic backed up everywhere.  That doesn't stop us from getting somewhere when we are determined….and hungry.
It seems the weather is finally starting to get perfect for food trucks though and their big season is finally here so I hope y'all will get out and enjoy all the amazing food trucks there are in Nashville now.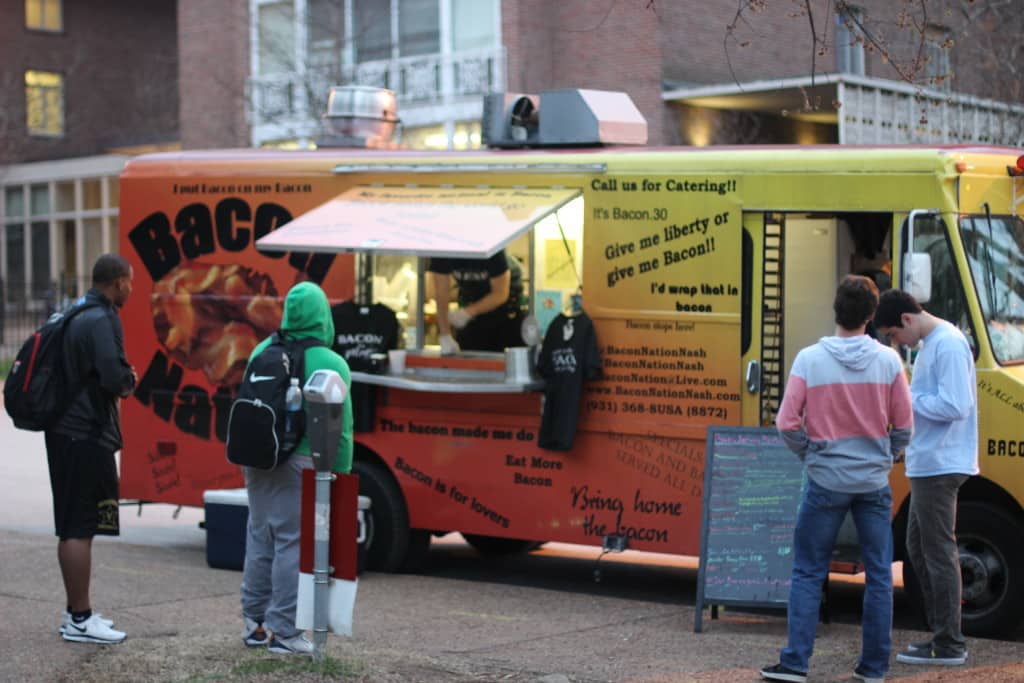 The guys at Bacon Nation do what you would expect them to do – put bacon on and in every item on their menu.
And, it is such a glorious thing!
Now, I'm surprisingly a bigger fan of bacon than Kaleb so I may have been slightly more excited.  As a former Paleo eater (and as someone who is trying to get back to that way of eating), bacon has always been a staple food for me.
I asked the guys at Bacon Nation just how much bacon they go through on a weekly basis and was a bit floored by their answer.  They said during the busy season, they can go through 90 POUNDS of bacon a week.  I'd like to see that much bacon in one spot.
Kaleb's Choice:
Double Bypass : two 1/3lb 50/50 patties (50% beef, 50% bacon) served between two bacon grilled cheese sandwiches.
My Choice:
Dynamite Burger : 50/50 patty topped with grilled onions and jalapenos then smothered with white queso on an onion burger.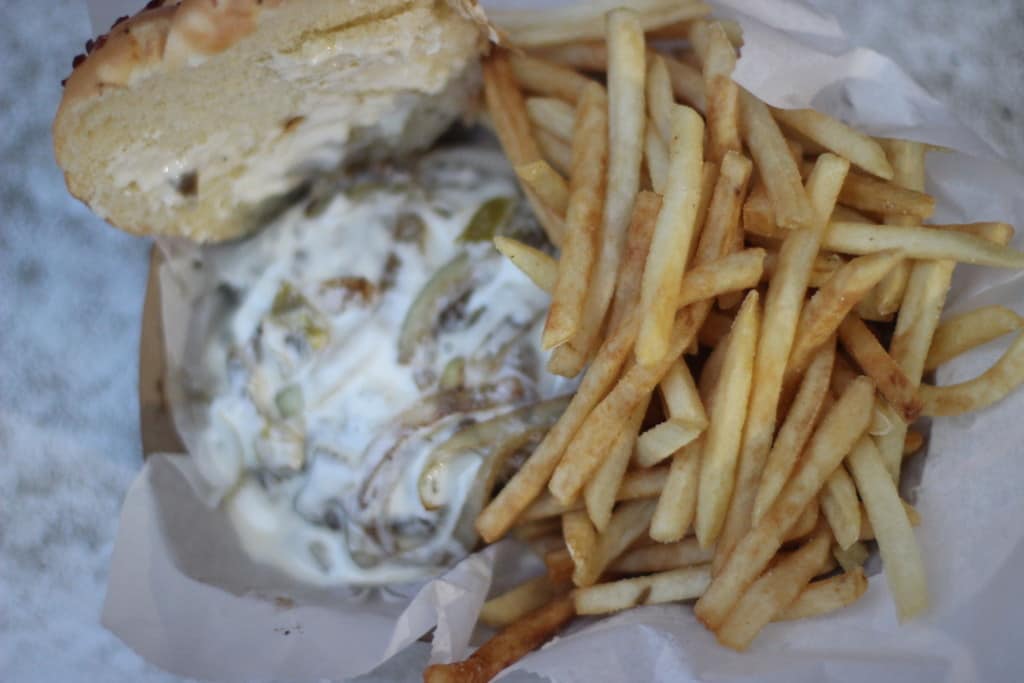 As soon as Kaleb read the description for the Double Bypass, he knew he had to try it.  It's kind of one of those challenges I think he feels like he has to do once.  And, he ALMOST finished it.  He had about 1/4 of it left, but we took it home and he finished it the next day.  He said it was really, really good but even for him it was a hell of a lot of food.  So, maybe split it with someone or plan on it being your meal for a few days!
Even my Dynamite Burger was pretty damn big as well.  I knew as soon as I saw a burger with queso on it, I had to have it.  Kaleb and I love to eat Mexican food and love our queso so this was a no brainer for me.  It was soooooo good!  It made me wish I had ordered their fries with queso on them.  Great idea on their part for sure!  The grilled onions and jalapenos were perfect with the queso as well.
We also had a side of fries to split which are seasoned in bacon salt.  I did dip these in some of the queso from my burger – delicious!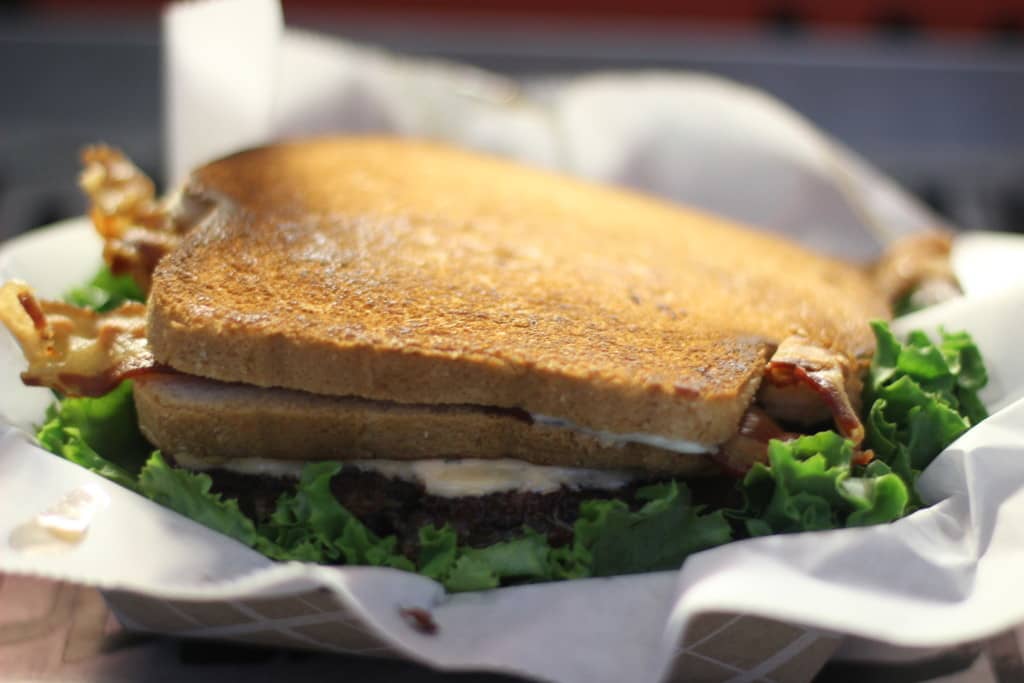 The Breakdown :
Cost : $24
Ordered: Double Bypass, Dynamite Burger
Favorite Thing : White Queso
Type of Food : BACON
Make sure to check out Bacon Nation on their website, Facebook, and Twitter to find their schedule and locations.
*This post was made possible through my partnership with the Nashville Food Truck Association and Bacon Nation.  All opinions, as always, are entirely my own.