This post may contain affiliate links, meaning if you book or buy something through one of these links, I may earn a small commission (at no extra cost to you!). Please see my disclosure.
Meet the Gypsies : Nikki of The Traveling Ginger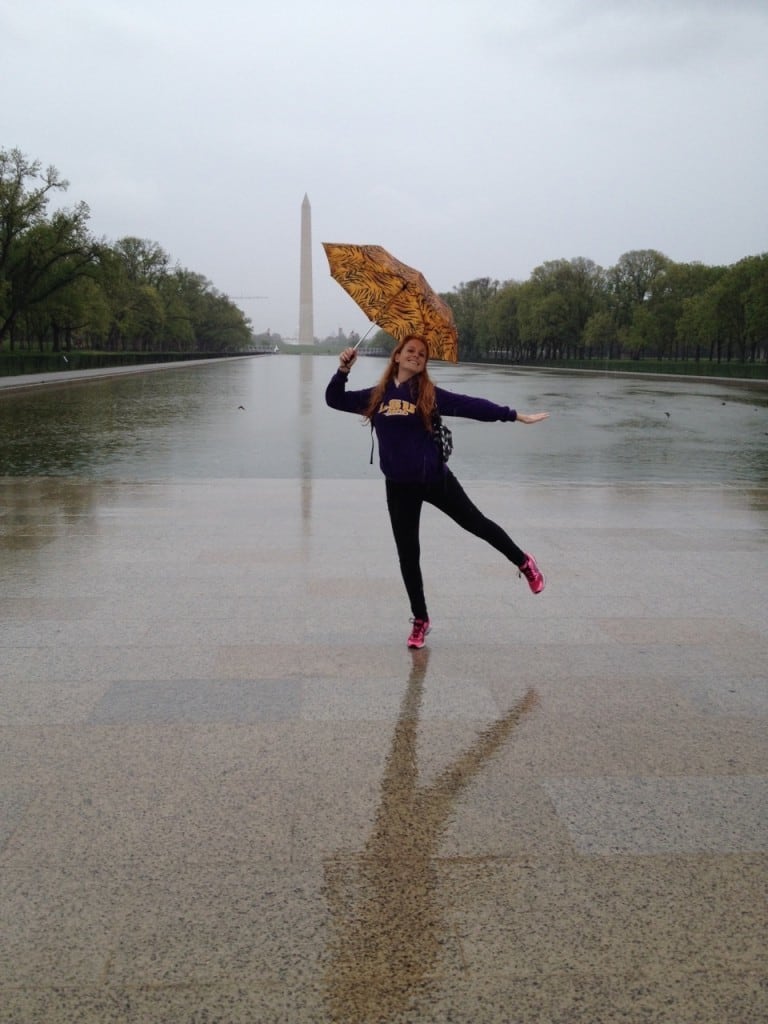 1. Who are you? Where are you from? Where are you now?
My name is Nikki and I write my own travel blog called The Traveling Ginger. I am obsessed with travel and photography (although still learning). I was born and raised in Johannesburg, South Africa, but I now live in Florida in the US.
2. What's your packing strategy? Heavy or light packer? Backpack or suitcase?
I tend to be an in-betweener packer with the intentions of becoming a light packer! I usually try to match up outfits and color co-ordinations so that I can mix and match and still look somewhat decent and put together! But I travel with a suitcase. I injured my back around a year ago, so carrying a backpack as luggage is pretty difficult for me. I'd love to be able to do that but I just don't think I would manage. But the suitcase I have has lasted me multiple trips and has been well-worth the money.
3. How do you afford your travels? Budget traveler or lean more towards luxury?
As with packing, I tend to go in-between on my budget with traveling. I always try to find cheaper options with hotels and food, but allow myself for the occasional splurge. I am a big foodie, so on every trip I make sure I save enough to have one big splurge at a nice restaurant. You have to treat yourself on your trip too! I also try to save up for something special or exciting to do on a trip as well.
4. If you could go anywhere tomorrow, where would you go?
Back to Africa, where I would go on a massive trip to the Serengeti and see the wildlife.
5. Is there anywhere you won't travel to and why?
I don't think there is anywhere that I would just not travel to. Of course you have to be concerned about your safety, so traveling to a country that has an on-going conflict is very risky, so I might avoid that…. But I would hope that one day I would get to visit all those places.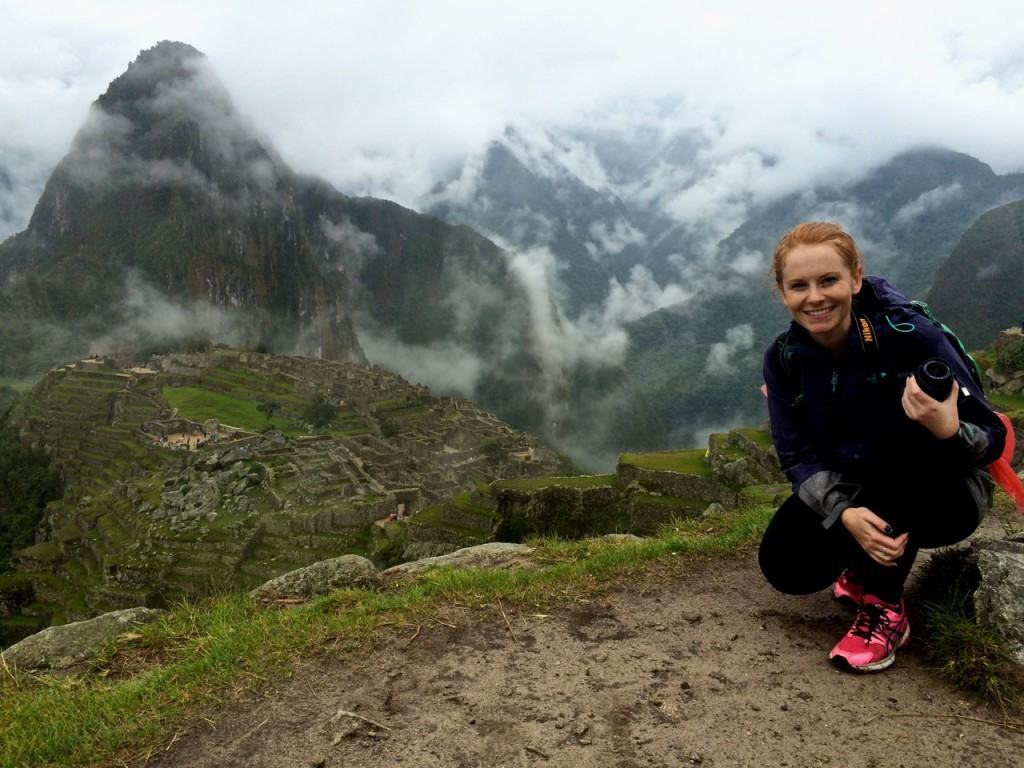 6. What's the most adventurous thing you've eaten?
Probably Guinea Pig in Peru! Also known as cuy, it is a delicacy in Peru. It was kind of gamey when I tried it. It didn't taste crazy but it was kind of strange to be thinking I was eating what is considered a pet in the Western world! I love trying new things though, and that was certainly an experience.
7. You're originally from South Africa but moved to the US. What prompted this move? Do you think you'll ever move back to South Africa?
My family moved over to the States a couple of years ago with my father's work. Originally I wanted to stay in South Africa, because I love my country so much. But it became hard to live so far away from my family, and be the only person living from my family living in South Africa. The rest of my family lives in England. I guess as you get a bit older you start growing up, and I realized I didn't want to be a 16+ hour journey away. I'm not sure I would ever move back to South Africa for good. It is a lot easier and cheaper for me to travel from the States, especially when you are earning dollars compared to South African Rands, but I definitely want to go back home and work with an NGO or do some volunteer work. Living in the US affords you many privileges, especially when you work in the education and psychology fields, and I'd love to be able to go home and make a difference with the skills I've acquired here. I do miss South Africa a lot though, it is a beautiful country with beautiful people, despite it's problems.
8. You have a goal to visit all 50 states before you're 30 – how close are you? Do you have a favorite so far?
Oh man, I am so far off. I have done 17 so far, with 3 years to go. I'll be checking off 3 more states in March so that'll put me at 20. High on my list is Utah though! My favorite so far would have to be New York, mainly because I love New York City so much!
9. You're also an Educational Psychologist – how do you juggle work and travel?
I have my own business working with children with special needs and learning difficulties. Basically I follow the school calendar which means I get a lot of time to travel over the summer and throughout the year over different holiday periods. Unfortunately this tends to mean that I have to travel over peak periods! But it also means I get a lot of time to travel and because I run my own business, there is a lot of flexibility.
10. What's the #1 item on your bucket list?
I have so many number 1's. But I would say that going to the Serengeti and watching the wildebeest migration would be my ultimate. Growing up in South Africa means that I have a great love of wildlife and going on a safari trip. I think going to the Serengeti would be my ultimate bucket list item. Otherwise, the Salt Flats in Bolivia are pretty high on my list, as well as Iceland, Cambodia, and Italy. So many places to visit!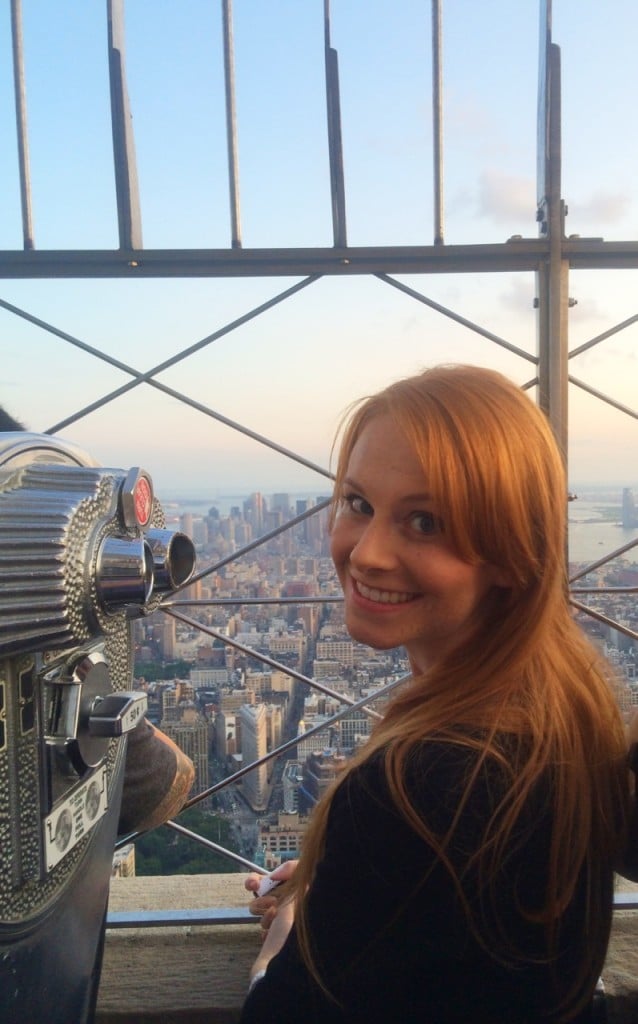 11. Most importantly, where to next?
This year I will be traveling to Washington D.C., in March. There I will be checking off my next three states (Maryland, Delaware and West Virginia). Technically, I've done Virginia, but I didn't get to see much because of the weather so it feels like I'll be seeing four states! In May I'm off to the UK for a week, and then in June I'm going to Mexico! December you might see me in Thailand, Laos, Cambodia and Vietnam! So plenty more adventures to stay tuned for 🙂
Find Nikki…
Blog
Instagram
Facebook
Twitter
Latest posts by Ashley Hubbard
(see all)