This post may contain affiliate links, meaning if you book or buy something through one of these links, I may earn a small commission (at no extra cost to you!). Please see my disclosure.
MEET THE GYPSIES : KATIE OF AROUND THE WORLD IN KT DAYS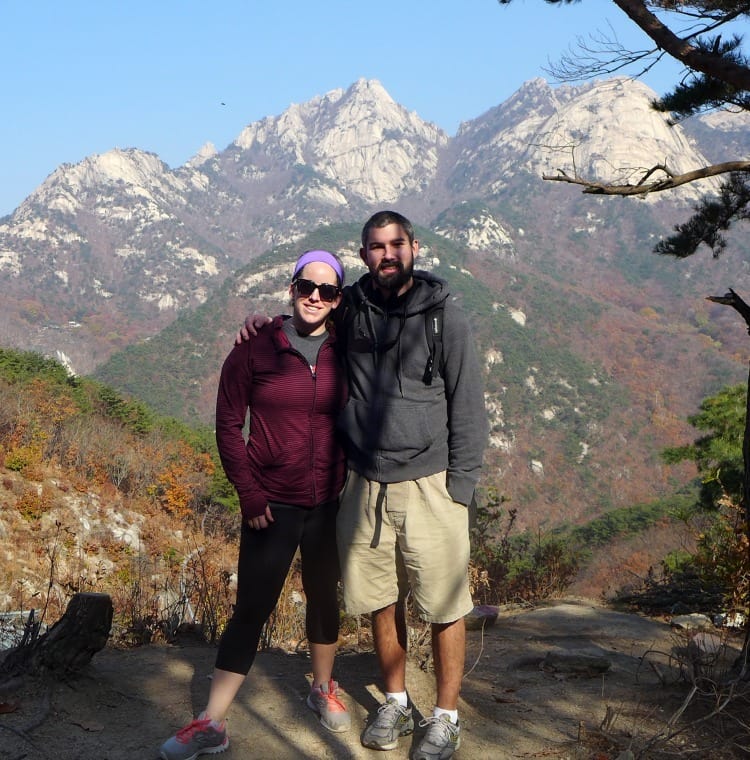 1.  Who are you?  Where are you from?  Where are you now?
Hello! I am Katie McGrain, a food loving, adventure seeking traveler, currently living and teaching in Seoul, South Korea. I am from New Jersey originally, but consider Vermont home, maybe because that's where my storage unit is! I am on a mission to eat everything, hike every mountain, and actively explore the world!
2. What's your packing strategy?  Heavy or light packer?  Backpack or suitcase?
For my entire life I have been a chronic overpacker. I remember being a kid and secretly shoving extra things into my suitcase after my mom checked it and gave it the okay! After backpacking through Central America last year I learned to pack quite efficiently, but still have plenty more to learn. When I travel, exercise is a big part of how I explore new places. This means I need to pack exercise clothes as well as regular clothes; a real struggle that I am still working on! So, to answer the question, I would say I am in between a heavy and light packer, and always travel with a backpack.
3.  How do you afford your travels?  Budget traveler or lean more towards luxury?
Here is another in-between for me! I don't consider myself a budget or luxury traveler, more of a "value traveler" (I think thats what folks are calling it these days). I aim to spend as little as possible, but won't sacrifice comfort, safety or fun because of a budget. I'm a teacher, so I use school breaks to travel internationally, and weekends to explore places closer to home base.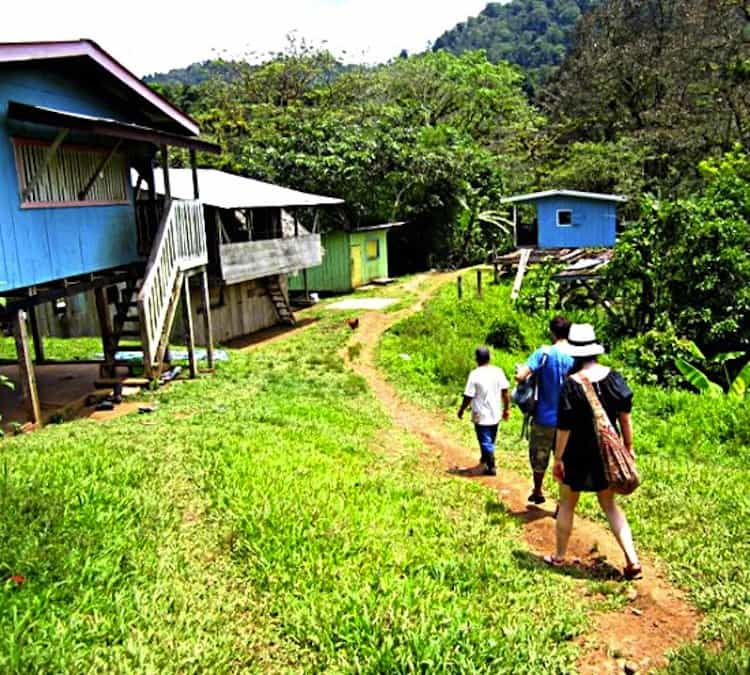 4.  If you could go anywhere tomorrow, where would you go?
Ooooh always a hard question, so many places to go! I would say Manitoba, Canada for some polar bear sightseeing, northern lights watching, and kayaking with beluga whales. Oh man, I get so excited just thinking about that trip.
5.  Is there anywhere you won't travel to and why?
As long as it's safe for me to go, then I am open to anything!
6.  What's the most adventurous thing you've eaten?
I've been eating a lot of (and by a lot, I mean a few times) live octopus here in South Korea. You feel the tentacles squirming and sticking to your mouth as you chew and swallow!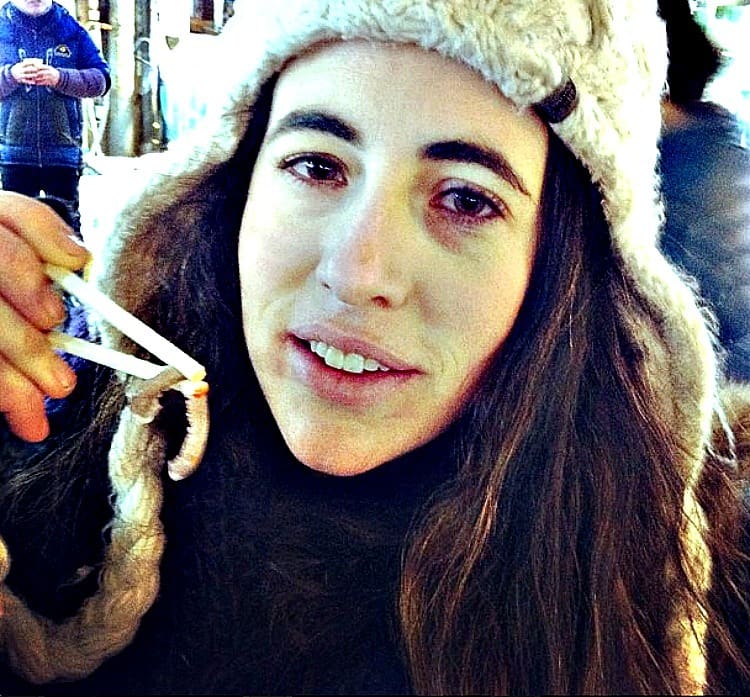 7.  You're currently in South Korea teaching – what's your favorite thing 

about living there and the most challenging?
I love, love, love living in South Korea! Everything about this culture is so fascinating to me. My favorite thing about South Korea is the food. The dining experience is like nothing I have ever seen before. Food is on the table, in some cases, before I even sit down. Every meal is served with at least four different side dishes, and meals are all about sharing.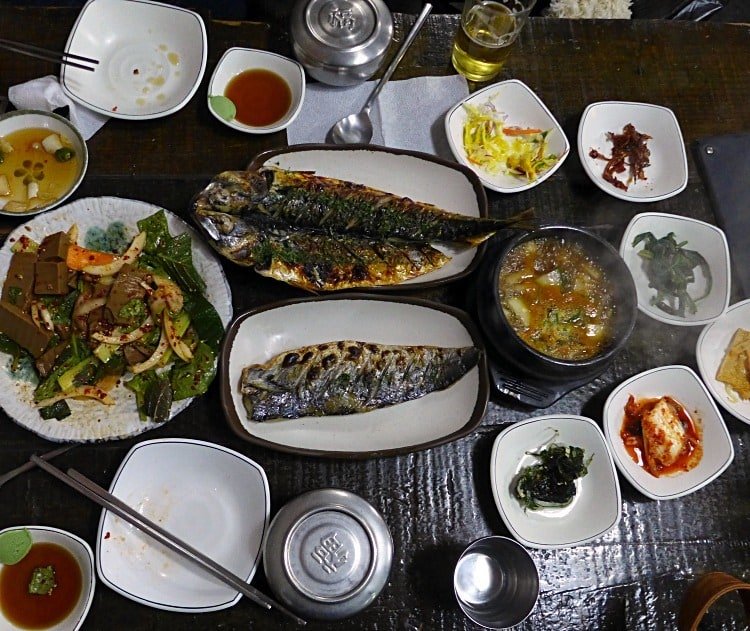 I've been racking my brain trying to figure out what is challenging about living here, but I'm having a really hard time coming up with one. I would say the occasional disconnect between me and my Korean co workers is challenging. Not that it's bad, they just have a different way of doing things and are not totally open to change, which is frustrating. Other than that, life is pretty sweet over here!
8.  Do you have any future plans to leave South Korea or do you see yourself staying there for a while?
What a perfect time for this question! As of this week, I have decided to extend my contract (which ends in September) for another 6 months. The year flew by so fast, there was no chance I was done exploring this country! So, I will be staying until March 2016. After that, I'll probably stick around the US for a few months, then hopefully base myself in Vietnam for awhile!
9.  As a lover of Crossfit, I love that you have a special section on your site for it.  What got you into Crossfit and where has been your favorite gym?
Oh my gosh, I could talk about Crossfit all day! I love that this is a question! I got into Crossfit because the boot camp that I went to for years slowly started morphing into a Crossfit gym. My coach taught me all about the sport and the benefits and why it was better than the boot camp I was doing. I fell in love with the challenge and community aspect of it.
Finding different Crossfit gyms around the world is so interesting! They are all so different, yet the same. I have been welcomed with open arms into every single gym I've found. Without a doubt my favorite gym is my home gym in Essex Junction, Vermont (802 Crossfit), but my favorite gym on the road was in Antigua, Guatemala. It was a brand new Crossfit affiliate (as of March 2014) with a super energetic and knowledgeable coach, plus his workouts were hard!
10.  What's the #1 item on your bucket list?
Hike Kilimanjaro in Tanzania.
11. Most importantly, where to next?
I have a lot of short trips planned through Asia in the next six months. Tokyo for a weekend in September, Beijing for a weekend in November, Kuala Lumpur in December. Oh yes, and a whirlwind trip from Seoul to Charleston, South Carolina to Bangkok and back to Seoul all in the span of a week in October!
Find Katie…
Latest posts by Ashley Hubbard
(see all)