This post may contain affiliate links, meaning if you book or buy something through one of these links, I may earn a small commission (at no extra cost to you!). Please see my disclosure.
We are Karolina and Patryk, young couple from Poland. Right now we are at home but we are leaving to Thailand in 2 weeks! We are so excited. 🙂
2. What's your packing strategy?  Heavy or light packer?  Backpack or suitcase?
It depends where we are going. We prefer suitcases but there are some countries where you just need to take backpack. Our packing strategy is simple: take as little things as possible. The lighter your luggage, the more comfortable the trip is. You don't need to tote heavy suitcases and you feel absolutely free!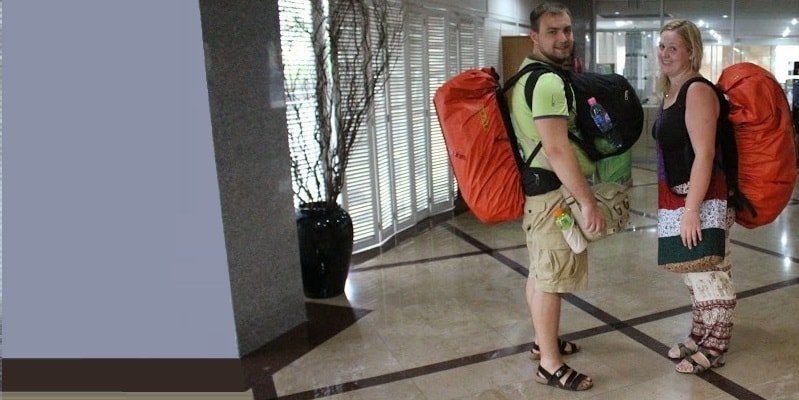 3.  How do you afford your travels?  Budget traveler or lean more towards luxury?
Definitely luxury. We don't like sleeping in hostels or dormitories. We always choose good hotels with fast WiFi and A.C.  Comfort is the most important factor in our life, so we always try to maintain high standards.
4.  If you could go anywhere tomorrow, where would you go?
Thailand! Haha. We are making our dreams come true and moving to this beautiful country for few months.
5.  Is there anywhere you won't travel to and why?
We wouldn't go to any country, where there are currently wars or conflicts. Right now it's for example Afghanistan.
6.  What's the most adventurous thing you've eaten?
Scorpion! We were surprised how good it is. It actually tastes like chips 🙂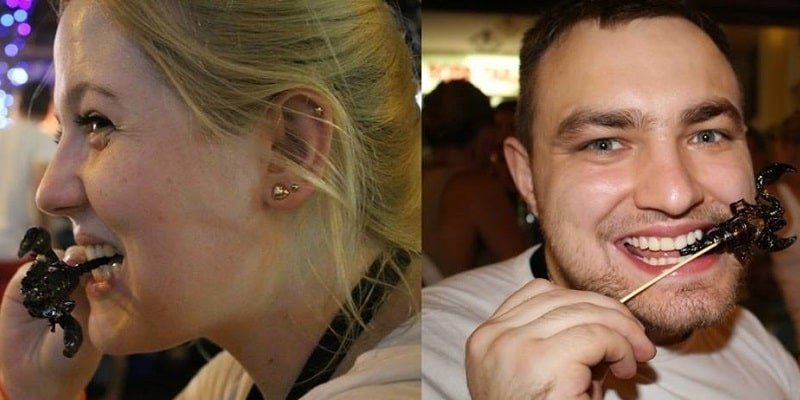 7.  You both are from Poland – what are the best tips for first time visitors?
Travel off the path. Poland is beautiful and there are many beautiful places outside of Krakow, Warsaw, Zakopane or Auschwitz. We are describing them on our blog, so come visit us to read more about hidden gems of Poland 🙂
8.  Who is the most adventurous of the two of you?
 Haha that's really good question! We guess we are both adventurous, each of us in a kind.  We actually were talking about it for a while but we can't find a good answer. We are both adventurous, that's why we are travelling couple!
9.  What are the best and hardest parts of traveling together?
We are travelling for 2 years now and we still can't find any drawbacks. We think travelling together is amazing and it's surprisingly good for our relationship. We are together for 24 hours a day since year 2012. And we love it! We couldn't be more happy than we are right now 🙂
10.  What's the #1 item on your bucket list?
Safari in Kenya. Maybe we will go to Africa in the autumn but we are still not sure what will happen in the future :).
11. Most importantly, where to next?
Thailand! And maybe Bali. We have not made a final decision yet ;).
Find Karolina & Patryk…
Latest posts by Ashley Hubbard
(see all)