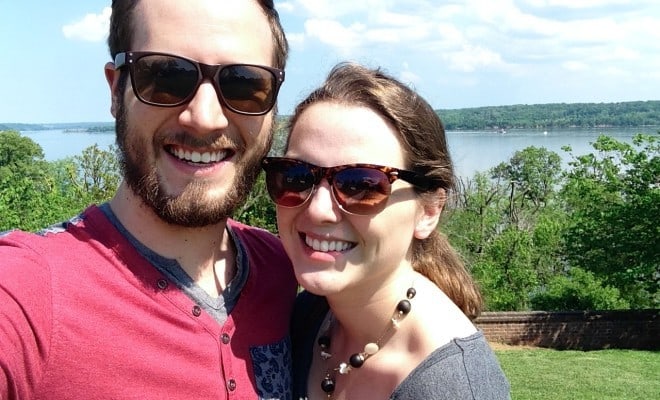 Meet the Gypsies : Eric & Evanne of Poplar Travels @PoplarTravels
|
*This post may contain affiliate links, meaning if you book or buy something through one of these links, I may earn a small commission (at no extra cost to you!). Please see my disclosure.
Last Updated on
Meet the Gypsies : Eric & Evanne of Poplar Travels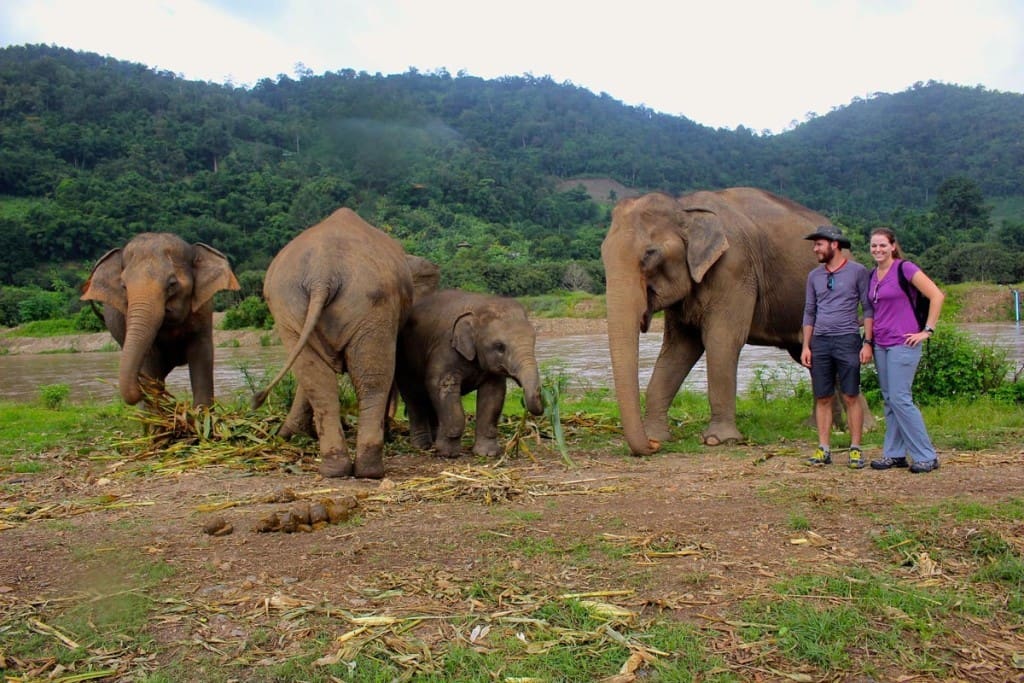 1. Who are you? Where are you from? Where are you now?
We are Evanne and Eric and we met in Washington, D.C., which is where we are most recently from. Evanne grew up mostly in North Carolina and Eric in Colorado. We have been based in Thailand for the past six months, but now we are on the move around Southeast Asia, currently in Vietnam.
2. What's your packing strategy? Heavy or light packer? Backpack or suitcase?
We are heavy packers, but we're working on our overpacking. For this five week trip we are on, we have only carry-on bags so we are quite pleased with ourselves. We are fans of small suitcases instead of backpacks.
3. How do you afford your travels? Budget traveler or lean more towards luxury?
We fund our travels through our blog and with some freelance work. We like to travel in luxury, but that isn't always the case. Of course it isn't always necessary either, especially when some of the best food around costs $1 and is sold on the street! We are more concerned with the overall experience.
4. If you could go anywhere tomorrow, where would you go?
Evanne: Cuba! I'm dying to go and I really hope I make it there soon.
Eric: South Africa. I've never been and it's at the top of my list.
5. Is there anywhere you won't travel to and why?
Evanne: Antarctica. I take that back, if someone handed me a free trip to Antarctica, I'd probably go.
Eric: I can't think of anywhere I wouldn't go. Except diving in an underwater cave.
6. What's the most adventurous thing you've eaten?
Evanne: Conch penis in Exuma, Bahamas. Apparently it is good luck.
Eric: Giant ants in Costa Rica and blowfish in New York City's Chinatown.
7. Y'all have been living in Chiang Mai, Thailand. What's been the best thing about that and what's been the hardest thing to get used to?
We love Chiang Mai. It was really an easy place to adjust to because the people are so nice, so many speak English and there are a ton of expats there already. We really enjoyed being close to nature and hiking and embraced the laid back lifestyle. I think the hardest thing to get used to was the driving. The roads are bit scary at first because of all the traffic driving so close together.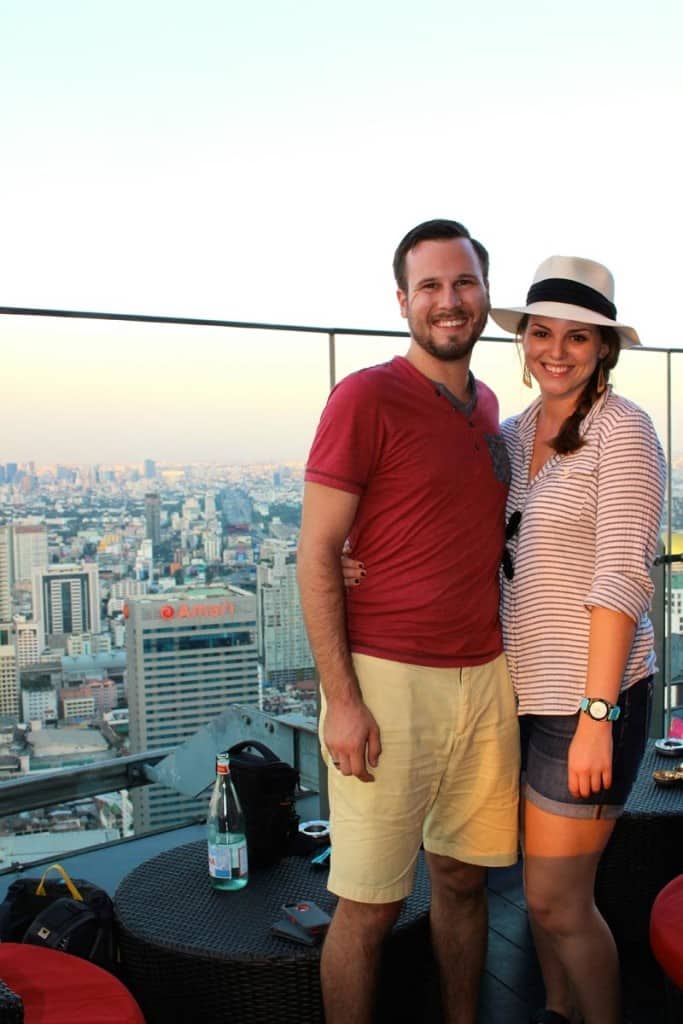 8. Do y'all see yourselves moving somewhere else in the future?
Yes! We didn't know how long we would be in Thailand, and we no longer have our apartment there. We aren't exactly sure where yet, but we know we will be making a big move in the near future.
9. You just traveled to Myanmar – what was your favorite part?
We loved Myanmar and highly recommend going if you have the chance. Our favorite part was getting to interact with locals and see a way of life that has been so preserved. Our favorite place to visit was Inle Lake where several villages live directly on the water and farm floating gardens.
10. What's the #1 item on your bucket list?
Evanne: Mine changes depending on my mood, but some of my #1s are dogsledding, seeing the Northern Lights, visiting Cuba and hiking Kilimanjaro.
Eric: Mine is split between hiking Kilimanjaro and camping on the Aleutian Islands.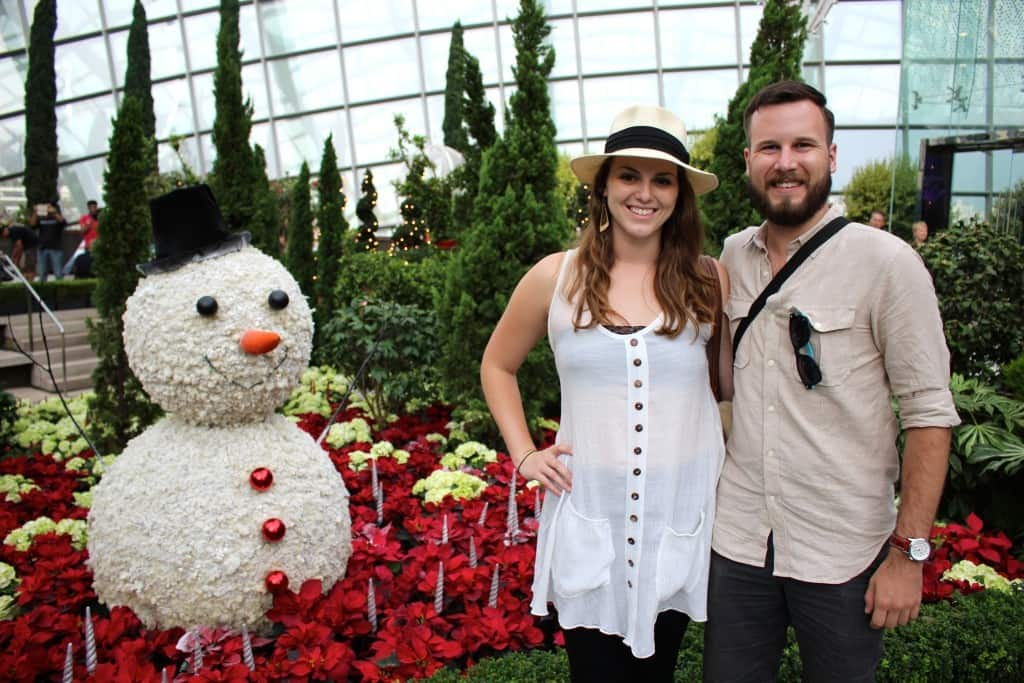 11. Most importantly, where to next?
We just wrote a post about our travels for the month of March since we are moving around so much. We are in Vietnam now, headed to Cambodia then Malaysia then Bali!
Find Eric & Evanne…