This post may contain affiliate links, meaning if you book or buy something through one of these links, I may earn a small commission (at no extra cost to you!). Please see my disclosure.
Meet the Gypsies : Anu & Sri of Country Hopping Couple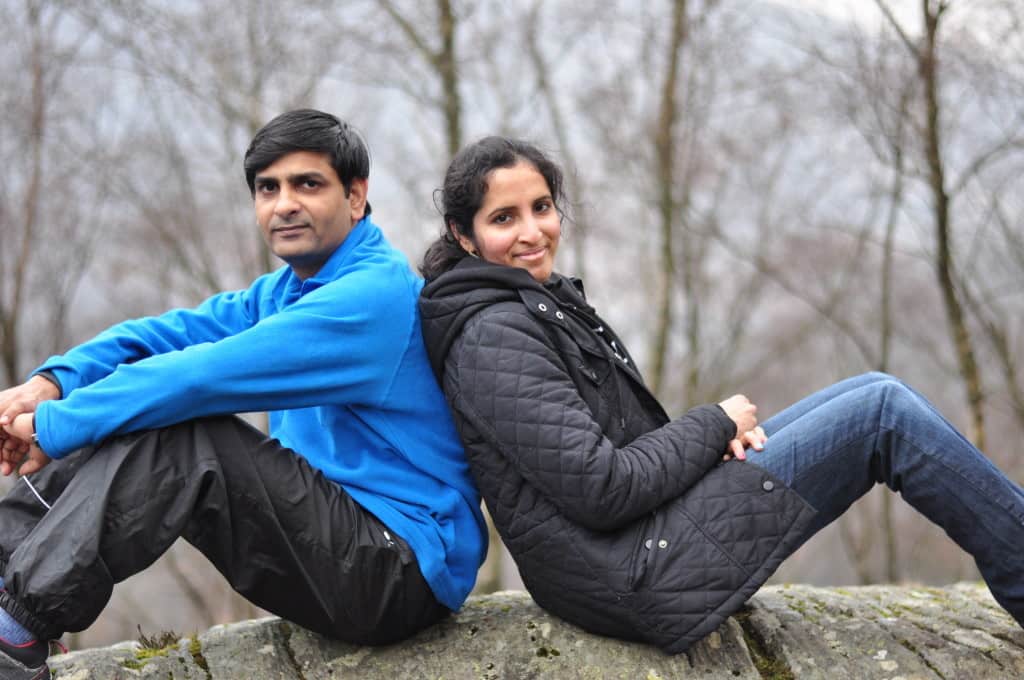 1.  Who are you?  Where are you from?  Where are you now?
We are two hopelessly romantic couple bitten by travel bug.  I (Anu) am a HR by profession, but I enjoy anything and everything about travel and photography.  Mountains are my second home.    Sri is a IT professional, Coffee and Cricket addict (in no order!), and loves anything in the name of thrill seeking activities, water sports & long drives.
Both of us hail from Chennai, one of the metropolitan cities in South India, a place we love so much, and call "home".
We are living in Edinburgh (for 5 years now, and the longest place we've ever stayed!).
2. What's your packing strategy? Heave or light packer? Backpack or suitcase? 
We love to have organised luggage while travelling.  (Don't ask me if they are as organised when we come back from holidays, ha ha!).  So I use packing cubes for clothes, zip lock bags for wires & gadgets, and small pouches for my accessories.
We are a tad bit ashamed to confess that despite being frequent travellers, we tend to over pack. And we compete with each other in this (seriously!).  If Sri takes 4 set of clothes, I argue and advice him about travelling light, but take 6 sets to out-beat what he has! And yes, we call ourselves romantic couple 😀
Suitcase has been our saviour always!  With the amount of things we carry for a weekend getaway, I don't think they fit into a backpack, anyway 😛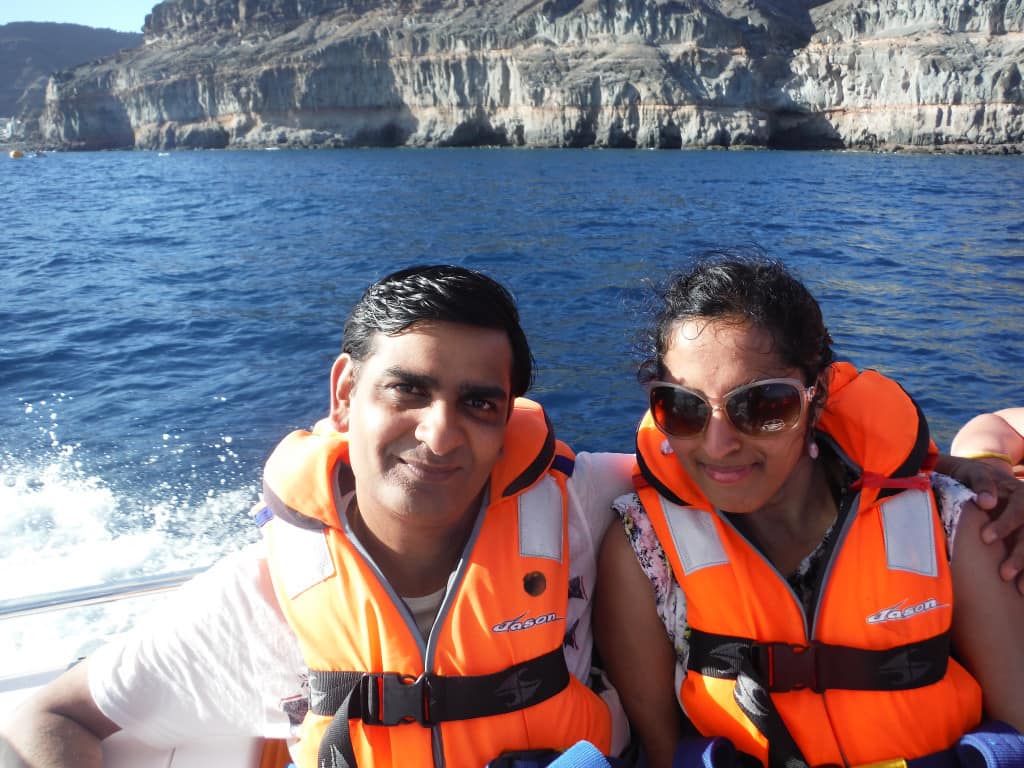 3.  How do you afford your travels?  Budget traveler or lean more towards luxury?
We both work & save money to spend them for travel than on anything else.
We are more of comfort travelers, that strike a balance between budget and luxury.  We don't mind shelling extra few pennies during our travel if that's meant to enrich our travel experience.  Money has never been a concern for us, at the same time, we use them wisely without compromising our comfort.  We use public transport while we are exploring cities, or hire a car if we want to do a road trip. We don't set budget for our trips, but we also make sure we don't spend lavishly.
4.  If you could go anywhere tomorrow, where would you go?
I would choose Antarctica, pack our bags & gears to see the penguins in the vast wilderness and explore the white continent.
5.  Is there anywhere you won't travel to and why?
Err! There's no place we don't want to be.  We want our footprint in every country!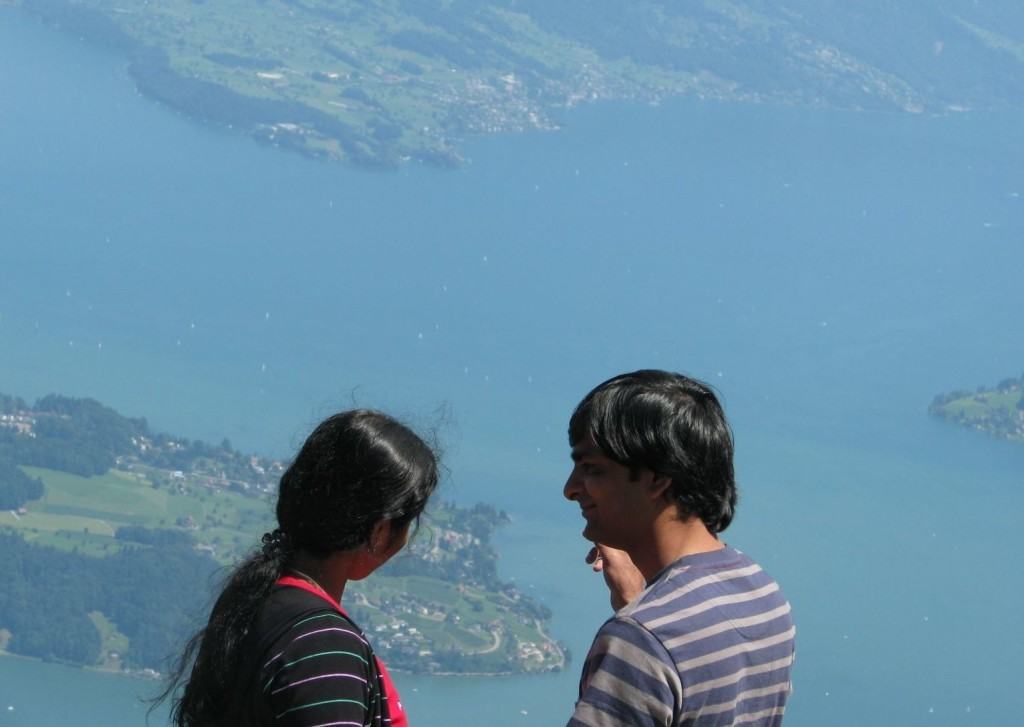 6.  What's the most adventurous thing you've eaten?
When it comes to eating, we are not very adventurous. We are vegetarians and can't imagine trying an octopus or reindeer meat.  We don't see this as a limitation, but try to enjoy the variety that vegetarian dishes offer in each country. And it actually surprised us when we discovered many local cuisines that are vegetarian.
7.  Y'all have been traveling for 7 years – do you plan to keep going as long as possible or is there an end to the trip (I vote to keep going, for what it's worth!)?
Of course! Travel is a journey in itself, a quench to discover new places and I don't think there'll ever be an end to this.  For as long as we have the ability to travel, we'll be that two madcaps roaming and romancing around the world!
8.  What are the best things about traveling together and the hardest?
I can tell loads of best things –  Being with a companion and sharing those oh-so-lovely moments and watching the sun go down!  You know you are safe, you have someone to talk to and you don't feel lost at all even if you've lost. You have someone who can make you smile when you are grumpy.  And there's always someone to carry your luggage and attend to your needs (err! true story :P).
All these above perks comes with a price tag!  It's not always a smooth journey especially if you are with someone 24/7, juggle between a full time job and still travel all the weekends, they can be pretty challenging and toiling. You might end up not having a personal space.  It requires comprise, understanding the needs of the other person, giving that extra personal space willingly and striking a consensus.  There can't be anyone not having a fight or argument while travelling (it's a mission impossible!)  Right from choosing destinations to asking directions (seriously what is it with men and asking directions?). Or it could be simple as deciding what to eat, what to see.  But we just need to make sure we don't drag the situation to lets-end-this-trip-now moment.
9.  Who is the most of adventurous out of the two of you?
We kind of balance and compliment each other when it comes to daring act!  Sri is a thrill seeker and I enjoy trying new things.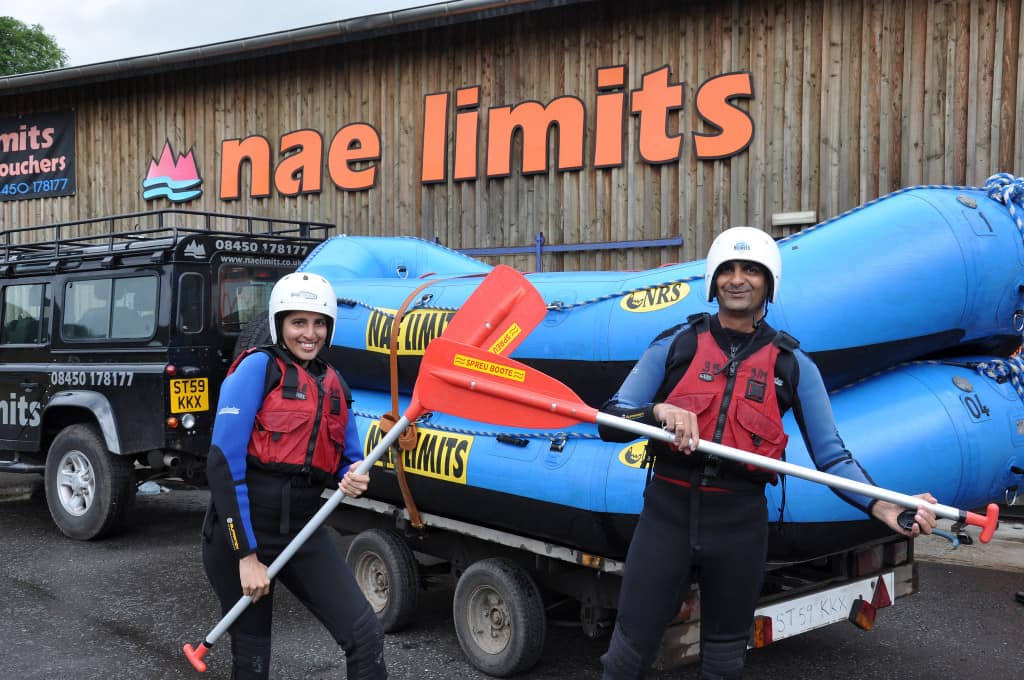 10.  What's the #1 item on your bucket list?
I have loads of items on my bucket list (all categorised, sub-categorised & colour coded), but it's difficult to choose #1.
11. Most importantly, where to next?
We are focusing on travelling within UK (which we have often ignored) for the next couple of weekends before travelling to Strasbourg (France) next month.
Find Anu & Sri…
Latest posts by Ashley Hubbard
(see all)