This post may contain affiliate links, meaning if you book or buy something through one of these links, I may earn a small commission (at no extra cost to you!). Please see my disclosure.
Meet the Gypsies : Amanda & Antonio of The Adventure Junkies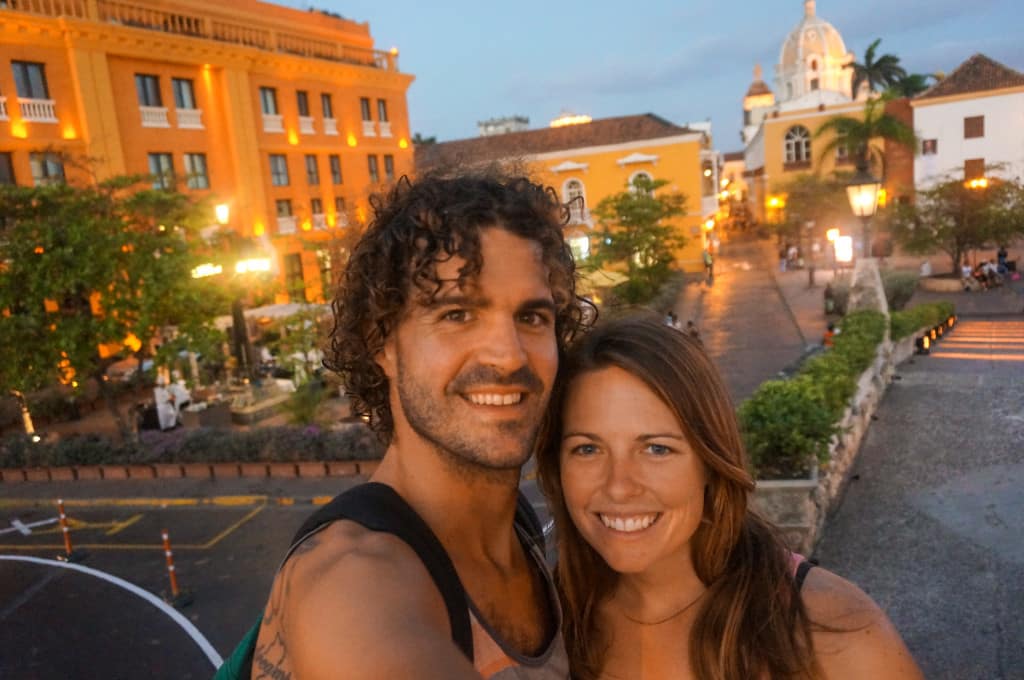 1. Who are you? Where are you from? Where are you now?
We are Amanda and Antonio, a couple who is traveling the world by bicycle and writing about it on our website The Adventure Junkies. Amanda is from the U.S and Antonio is from Spain. We met in New Zealand, where we were both living at the time. At the moment we are in Colombia.
2. What's your packing strategy? Heavy or light packer? Backpack or suitcase?
We travel by bicycle so we try to pack as light as possible. Along with normal travel items like clothes and cameras we carry a tent and stove so we can stop off anywhere we like. For the past year we have been carrying a set of scuba gear each but will soon be leaving it behind. We'll get to why we carry it soon.
3. How do you afford your travels? Budget traveler or lean more towards luxury?
Before we took off we saved as much as we could while we worked full time jobs and lived simply. To earn money while traveling we work as scuba instructors from time to time. We love the break from the road and showing people the beauty of the underwater world. We've recently began to earn a small income from our website and working hard towards being able to sustain our travels from it.
We are budget travelers, when we are cycling we spend less than $10 a day by camping and cooking our own meals. This doesn't mean that we have to sacrifice amazing travel experiences. We leverage our skills such as writing, photography and diving to do things that are way beyond our budget. In the last few months, through partnerships with tour companies we've gone on a liveaboard diving expedition to swim with hammerhead sharks and hiked to La Cuidad Perdida.
4. If you could go anywhere tomorrow, where would you go?
Antarctica, for spotting wildlife and seeing massive glaciers.
5. Is there anywhere you won't travel to and why?
Nope, we are open to travel to any place the world has to offer.
6.  What's the most adventurous thing you've eaten?
To be honest we aren't very adventurous eaters, we'll try anything once but don't go out of the way to eat strange food. Perhaps when we make it Asia we will be trying some interesting dishes and street foods.
7. Y'all set out to see the world by bicycle. What made you change those plans?
We are still traveling by bicycle, just at a different pace. When we first set out we had a clear plan and timeline. Only a few months into the trip we came to realize that we wanted to make travel a bigger part of our lives. We worked hard to make an indefinite travel lifestyle that allows us to have no set plans because we can work from anywhere in the world.
This shift freed us up to focus on more than just cycling, now we have the time to stop off and live in different countries.
8.  You both are divers and instructors. What are the top 3 dive sites you've been to? 
Great question! For big animals, Malpelo, it's a small island off the coast of Colombia. It has some wild currents making it very challenging at times but the number of sharks and big creatures you can see is incredible. 
Komodo Island in Indonesia for bright colors and a wide variety of fish and creatures. Fiji for soft corals corals, good vizability and sharks.
9. Y'all have been spending a lot of time in the Americas – what prompted you to start there?
Our original plan was to cycle from Amanda's hometown in Vacaville, California to Antonio's hometown Cadiz, Spain (with some flights obviously). The plan was to cycle Central and South America, fly to South Africa and go up the west coast of the continent, ending up in Spain. While we have opened our plans we decided to continue exploring this region because it's packed with natural wonders, beautiful landscapes and interesting people.
10. What's the #1 item on your bucket list?
We both dream of snorkeling with orcas one day. Sharing a moment in the natural environment with a creature so powerful and beautiful as an orca would be a powerful experience.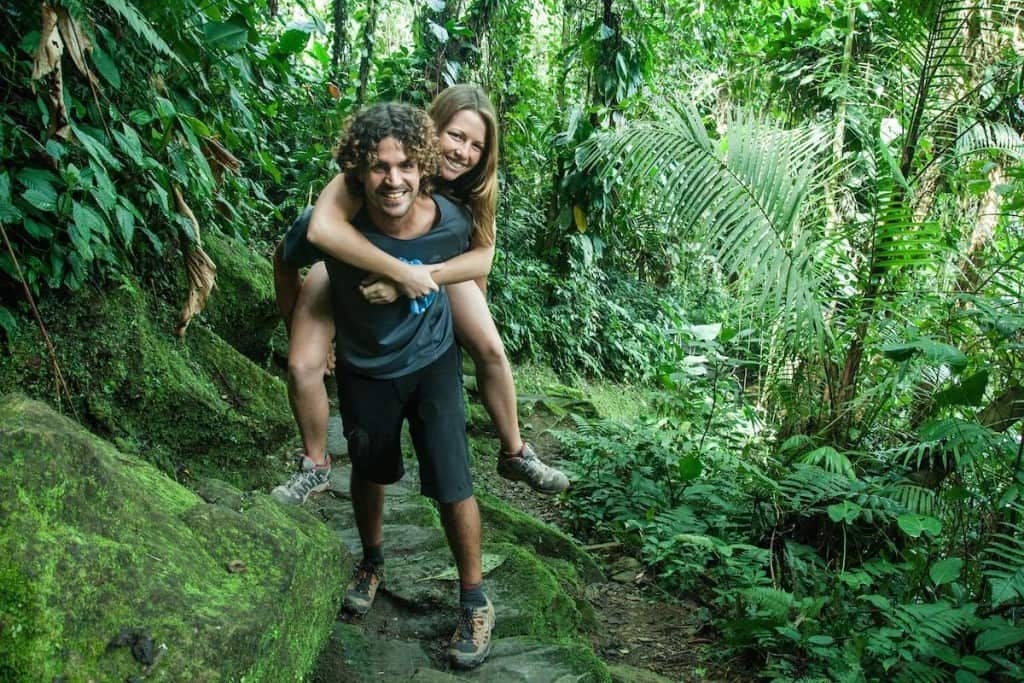 11. Most importantly, where to next?
After cycling through Colombia we will be headed to Ecuador then making our way down the Andes. We plan to explore South America for the next few years and eventually making it to Ushuaia, the southern most point of the continent.
Find Amanda & Antonio…
Latest posts by Ashley Hubbard
(see all)