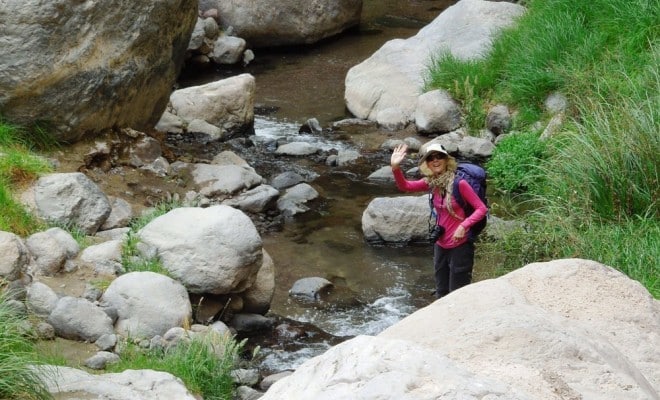 TRAVEL
Meet the Gypsies : Tammy of Tammy & Chris on the Move @TammyontheMove
By |
This post may contain affiliate links, meaning if you book or buy something through one of these links, I may earn a small commission (at no extra cost to you!). Please see my disclosure.
Meet the Gypsies : Tammy of Tammy and Chris on the Move
1.  Who are you?  Where are you from?  Where are you now?
Hi, I am Tammy from
Tammy and Chris on the Move
 and I am originally from Germany. I am a serial expat though and over the past 10 years I have been living in the UK, Cambodia, Bolivia and now Peru.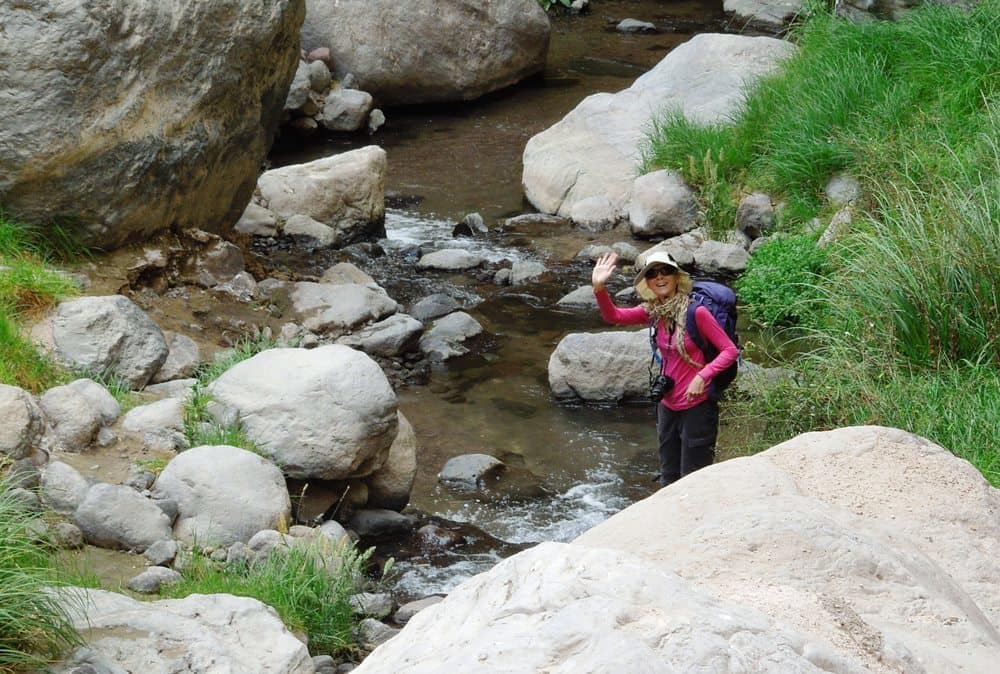 2.  What's your packing strategy?  Heavy or light packer?  Backpack or suitcase?
I try to pack as light as I can, but because I love hiking and therefore need to pack warm and technical clothing, and because I need to pack smart work clothes for my overseas NGO contracts, I can't seem to be able to take anything smaller than my 65l backpack. But I can live with that. I have seen backpacker carrying around 85l and they only travel for a few months.
3.  How do you afford your travels?  Budget traveler or lean more towards luxury?
I like slow travel which is much cheaper and as an expat I find that I can travel the country I live in in my own time, while still earning money. In between work contracts I like backpacking for a few months at a time though and during those travels I try to travel more towards the budget end. Having said that I don't do hostel dorms and I splash out a bit more on hotels. The older I get the more I need a bit of comfort.
4.  If you could go anywhere tomorrow, where would you go?
I have been dreaming to go to Colombia for a long time now. The country is so diverse with stunning unexplored mountain ranges, jungle adventures and gorgeous Caribbean beaches. It is not yet overrun with too many tourists either, which is nice.
5.  Is there anywhere you won't travel to and why?
I don't like destinations that are overrun with sunburnt drunks who are just after partying, and not any cultural immersion. Examples are Mallorca, Tenerife, Cancun etc. I don't understand why people would go all the way to another country just to get drunk and eat fast food. They can do that in their own country and this type of travel is very damaging to the local culture.
6.  What's the most adventurous thing you've eaten?
That would probably be a tarantula. I lived in Cambodia for two years and tarantulas are a delicacy and popular street snack there. I am usually petrified of any type of spider, but after a lot of hesitation I finally managed to eat one with another blogger after almost two years in the country. It still had all the hair on it, but was deep fried and served with a chilli and lime sauce. I didn't hate it, but I probably won't eat it again. 🙂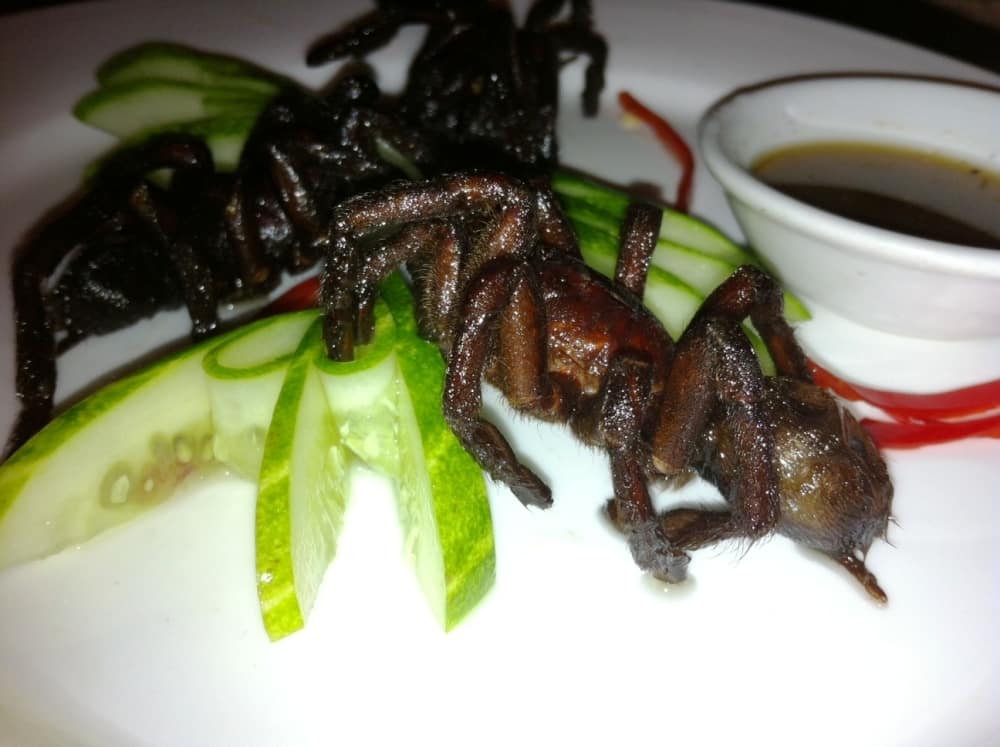 7.  You are humanitarians as well as a travelers.  Can you tell us a little about what you do on the road?
I am a communications and fundraising consultant and Chris is a human rights/legal consultant. Having worked for the British Department for International Development for a year in 2011 I found my calling in international development, but was keen to work more at grassroots level rather than in a London office. It was then that we decided to move abroad. We started as volunteers in Cambodia, but then both got offered a contract with our respective NGOs. I have been working for 3 NGOs over the past three years, two in Cambodia and now I am working for one in Peru. I work on all kinds of different issues, from education, human rights abuses, violence against women or human trafficking. As a communications advisor I tend to go in the field a lot to interview beneficiaries about their struggles as well as victories. It is a very fulfilling job and I love it that I get to live in different countries too.
8.  Y'all have spent extensive time in both SEA and now South America.  What are the differences and similarities you'e seen so far?
The cultures in SEA and SA are very different. In SEA people tend to be more quiet, submissive and respectful. In South America people tend to be very passionate, loud and open. The architecture is also very different. In Asia you can find ornamented temples all over the place, and in South America you will find a of colonial architecture. If I had to choose which part of the world I prefer I honestly couldn't give you an answer. They are both equally stunning in their own way.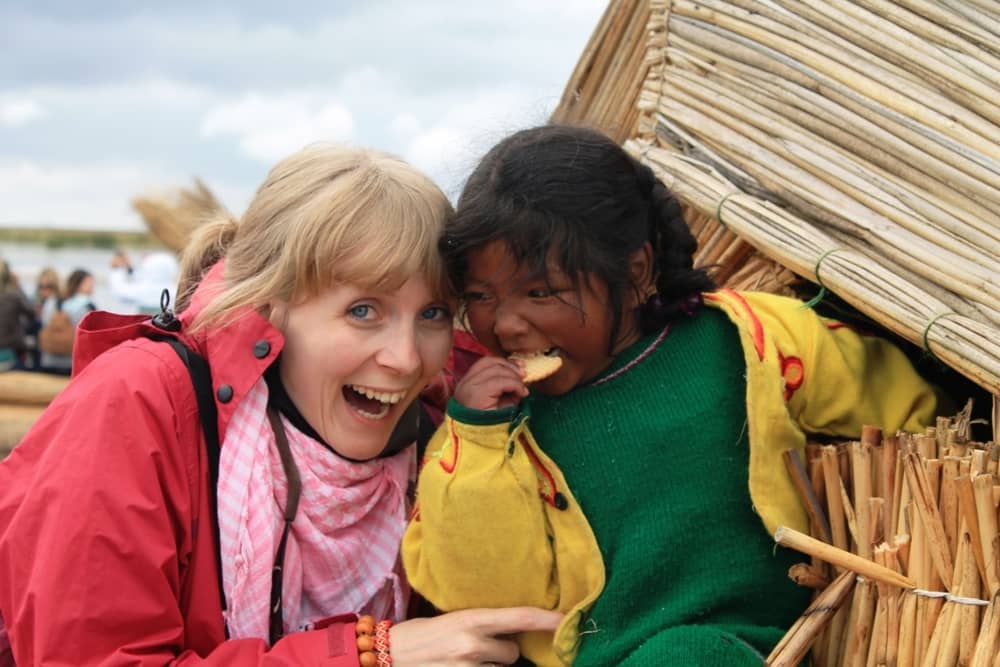 9.  What's the #1 item on your bucket list?
Despite having lived in Peru for 5 months now I still haven't been to Machu Picchu yet. It is definitely my number one item on my bucket list though and I have been dreaming to hike the Inca Trail since I was 18 years old. I will do it soon hopefully!
10.  Who is the most adventurous of the two of you?
In terms of food me, in terms of adventure activities probably Chris. Although I tend to go along with everything he does, whether it is cycling down the death road in Bolivia or abseiling down a building. I am pretty much open to everything apart from shark cage diving. That terrifies the hell out of me.
11.  Most importantly, where to next?
We will be staying in Peru for a while. There is so much more work I want to do here and also so much more to explore in this country that I haven't managed to see yet. I haven't been to Central America yet though and as there is quite a lot of NGO work out there we may end up there one day, but who knows. The beauty of working in international development is that you could get a job offer anywhere from Africa, Asia or the Americas at any time, and that keeps it quite exciting.
Find them here…