This post may contain affiliate links, meaning if you book or buy something through one of these links, I may earn a small commission (at no extra cost to you!). Please see my disclosure.
Meet the Gypsies: Tamason & Paul of Travelling Book Junkie

1. Who are you?  Where are you from?  Where are you now?
Always found travelling together, myself and my husband, Paul, enjoy spending time in both boutique hotels or in a tent (I know, it's a strange contrast but it works well for us!). Paul is the mastermind behind the camera whilst I always have a notebook and pen with me wherever we go. The aim is that we capture the essence of each area we visit, both in words and pictures, for our readers to enjoy.
We are based in Britain's Oldest Recorded Town, Colchester, which is my home town and Paul's adopted one since spending many years here during his army days. Moving forward, we are looking to spread our wings at the start of 2015 and have a plan to head off and spend some time in mainland Europe.
Our blog, Travelling Book Junkie, mixes the idea of travel and books together. You can search our blog and find out our opinions on a hotel or a book.
2. What's your packing strategy?  Heavy or light packer?  Backpack or suitcase?
Neither of us enjoy the task of packing and so it is always turns into a last minute dash. Each time we plan a trip we promise one another we will start packing at least a few days before heading to the airport, but each time we are the ones, that just hours before boarding a flight, can be found knee deep in clothes looking for that one t-shirt we still can't find but is a must-pack item. As a consequence we often leave behind things that we then have to replace at some point during our trip.
Believe it or not, and Paul will probably disagree with me, but I am often the light packer out of the two. Recently we headed out to Italy for three weeks – I took enough to cover about 10 days with the thought that I would do some washing at some point; Paul, on the other hand, took thirty-five t-shirts!
As for backpack or suitcase – we tend to swap this around depending on where we are travelling and staying. If for example, we are spending a week on a campsite, backpacks are the preferred option. Fly into a city however, and our suitcases are dusted off for ease of running around an underground or train station. Who would have thought that the simple addition of a set of wheels would make someone's life so much easier?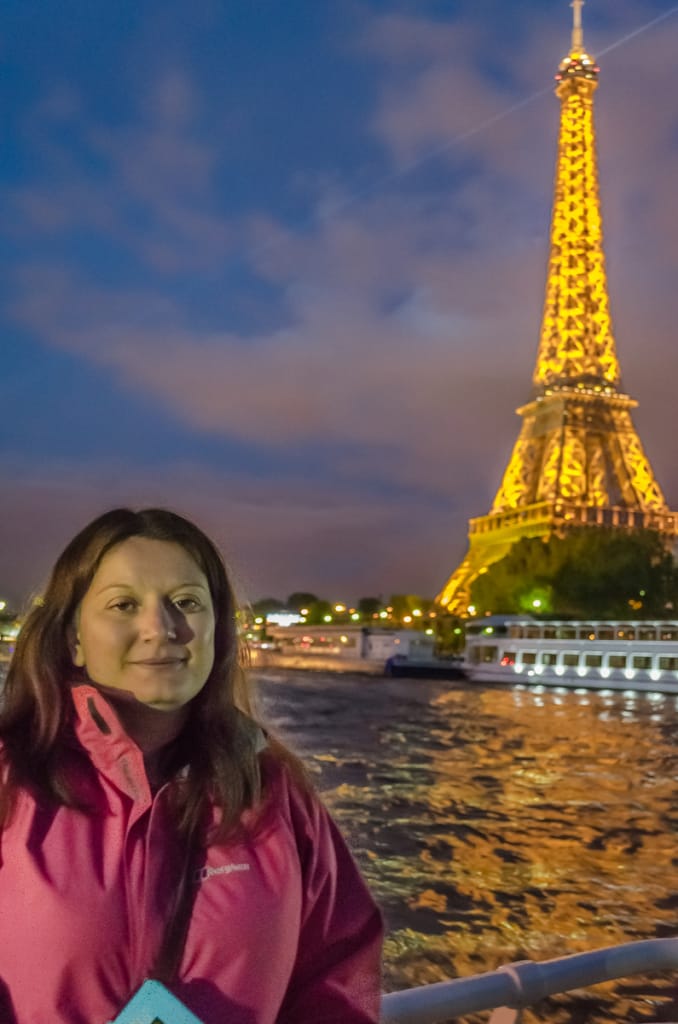 3. How do you afford your travels?  Budget traveler or lean more towards luxury?
We still work full-time at present so our travels are limited to weekends and annual leave. Whilst I wouldn't say we are budget travellers, simply because some of the Glamping options we choose are fairly pricy, I am always looking for the best price possible. I like the challenge of trying to find the cheapest option on the internet – so I tend to look for a hotel or campsite we want to stay in first and then spend time looking on various websites to make sure that I get the best price possible.
If we are travelling for a longer period of time, we tend to start off in budget accommodation moving through to more luxurious surroundings for the last few days of our trip.
4. If you could go anywhere tomorrow, where would you go?
As a couple this is where we differ in opinion. For me, I have always wanted to travel to India. I am fascinated by the culture and would love to spend time immersing myself into the local way of life. The only problem is I would probably need about six months there to truly experience everything that is on my list.
For Paul, he has always wanted to travel to New Zealand. He is taken by the wonderful landscapes: the isolated beaches and the contrasting mountainous terrain. Ever since Tolkien's Lord of the Rings was filmed there he has become even more determined to visit. So in January we are heading off to explore – hopefully this will mean that India will be added to our travel plans at some point in the near future.
5. Is there anywhere you won't travel to and why?
Whilst nothing is ever guaranteed there are certain countries that are slightly more volatile than others. I don't think we would visit anywhere that is currently facing political unrest, although that doesn't mean to say that we wouldn't visit in the future.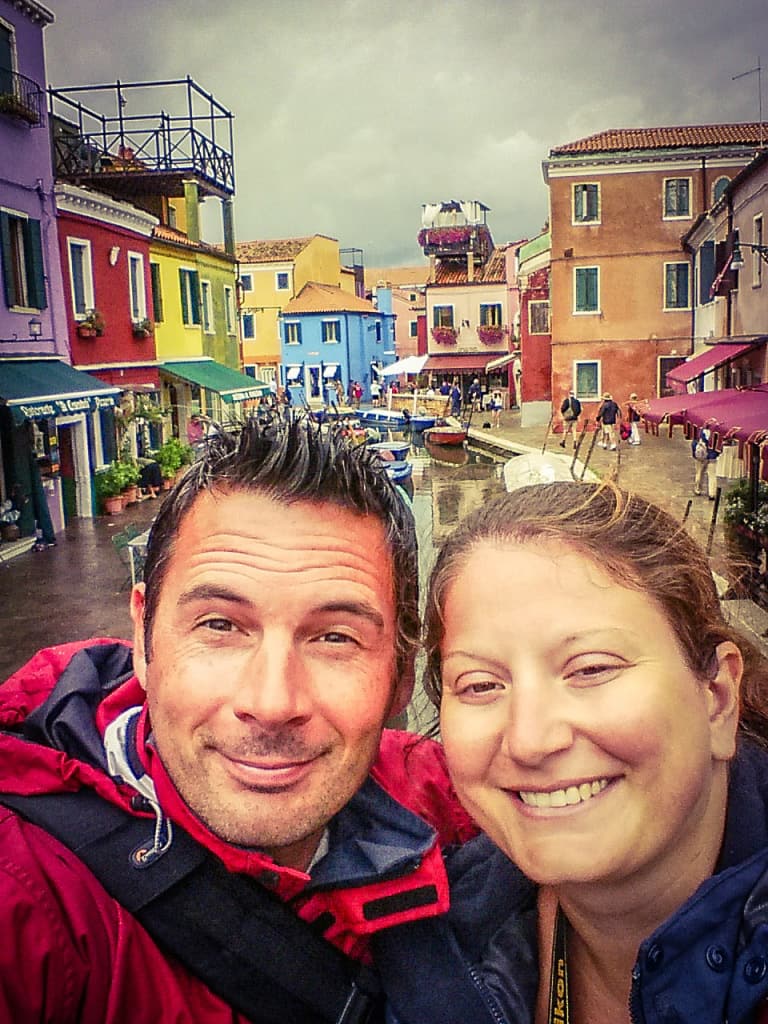 6. What's the most adventurous thing you've eaten?
Being a vegetarian I am often wary of what I am eating so tend to leave the obscure foods to Paul. During our travels he has tried Puffin (which he wouldn't recommend), Minke Whale and Kangaroo. We both try to sample the local dishes when travelling and often, although Paul will try any kind of meat, I am the one that will give most things ago (as long as no animal was killed in the process!)
7. Tam, you're a book enthusiast.  What are some of your top travel book recommendations?
This could turn into a long list! 😀
I read absolutely anything although I do tend to drift towards the travel aisle in a bookshop. It is a genre that seems to be expanding daily and there are so many books out there, catering to everyone's taste.
Books I have enjoyed reading include:
Encircle Africa by Ian Packham – I loved the madness of his trip and his honesty of each African country he visited.
A Freak Without a Tent by Nevin Martell – If you have ever been embarrassed by your parents this is one to read. A light-hearted memoir about childhood travels to unusual places.
A House in Fez by Suzanna Clarke – This will inspire anyone to relocate to Morocco.
Some of the books I have on my reading list include:
Wild: From Lost to Found on the Pacific Crest Trail by Cheryl Strayed (I will have to read this before seeing the film)
The Sun also Rises by Ernest Hemingway
A Short Walk in the Hindu Kush by Eric Newby
8. Who is the most adventurous, the daredevil, out of the two of you?
This award easily goes to Paul. He would quite happily do most things and seems to have no sense of fear. Whilst I get nervous at the sight of scree on a mountain top he runs up it like a mountain goat. If we ever undertake anything with a danger rating I can say with all honesty that Paul has been the one instigate it. The only thing he is unsure of is bungee jumping!
9. What's the #1 item on your bucket list?
We don't really have a bucket list of things to complete, tending to opt for a list of countries we would like to visit instead. At the top of the list for both of us is a trip to Japan. Although countries like Vietnam and Burma feature quite heavily as well.
10. Glamping is something y'all take part in quite a bit.  What is it and any tips for others wanting to start?
Glamping is a luxury twist on camping. You can stay in four poster beds, relax in roll-top baths and warm up with log burning stoves. You can experience boutique style tents, treehouses, campervans, airstreams and everything else in between.
My top tip – don't listen to the perceptions of others. Every time we tell people that our favourite holidays feature canvas I have a tirade of comments that always cover topics like insects, having to walk to the toilet and whether you get hot water in a shower. Each time I explain that these locations are some of the cleanest we have ever visited, some even have under-floor heating.
The one main requirement for Glamping though – you must be a lover of the great outdoors. Glamping sites are favoured by individuals that like peace and quiet.
Before your next trip type in Glamping sites around wherever you intend to visit and I guarantee that you will see something you would like to experience. Give it a go. Go with an open mind and you never know you might surprise yourself.
11. Most importantly, where to next?
We have a couple of trips planned. We head out to Bruges in Belgium to sample the chocolate and mulled wine of their Christmas Market in December before embarking on our first trip to Australia and New Zealand at the start of 2015.
We plan to spend seven weeks exploring New Zealand before heading over to Brisbane in Australia where we will drive down the coast to Sydney. There is still lots to research and prepare but we are both really excited about it.
After that – who knows – we are considering a move to mainland Europe though (perhaps Italy or France) but that is still to be finalised.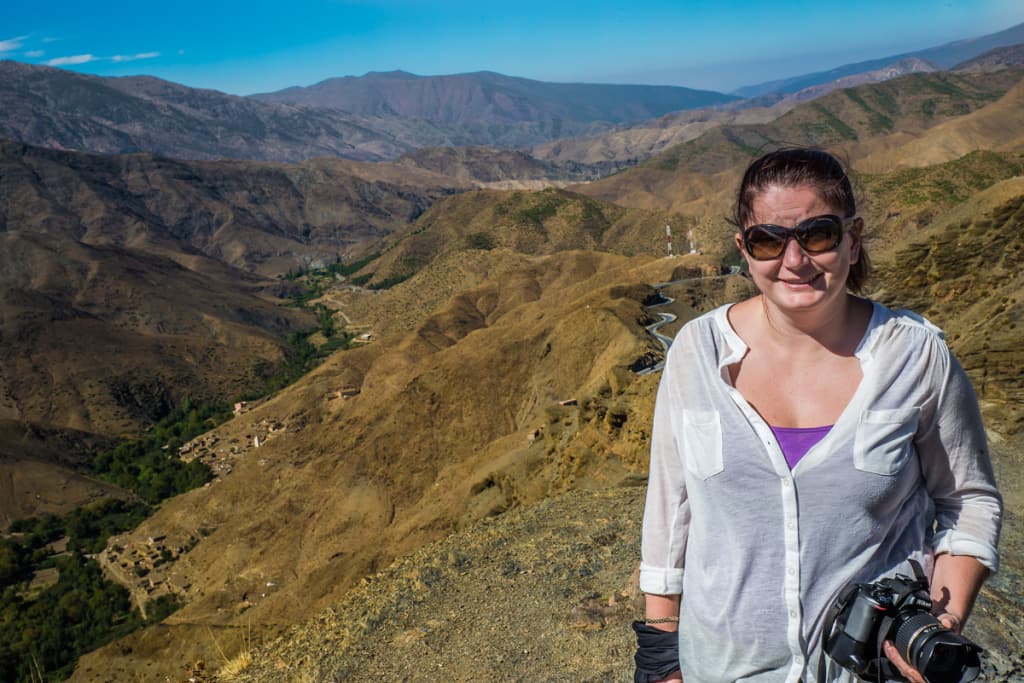 Find Tamason & Paul here…
Latest posts by Ashley Hubbard
(see all)