This post may contain affiliate links, meaning if you book or buy something through one of these links, I may earn a small commission (at no extra cost to you!). Please see my disclosure.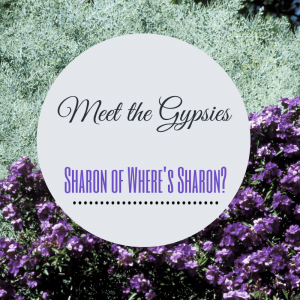 Sharon blogs on Where's Sharon? (and Joshua, Soraya and Isaac), a blog originally about Sharon's journeys around the world, but now about exploring the world with two little ones in tow – the good, the bad and the (hopefully not too) ugly.
1. Who are you?  Where are you from?  Where are you now?
I'm Sharon.  I grew up in Tasmania, but I live in Melbourne, Australia with my husband and two kids (1 and 3) when we are not travelling.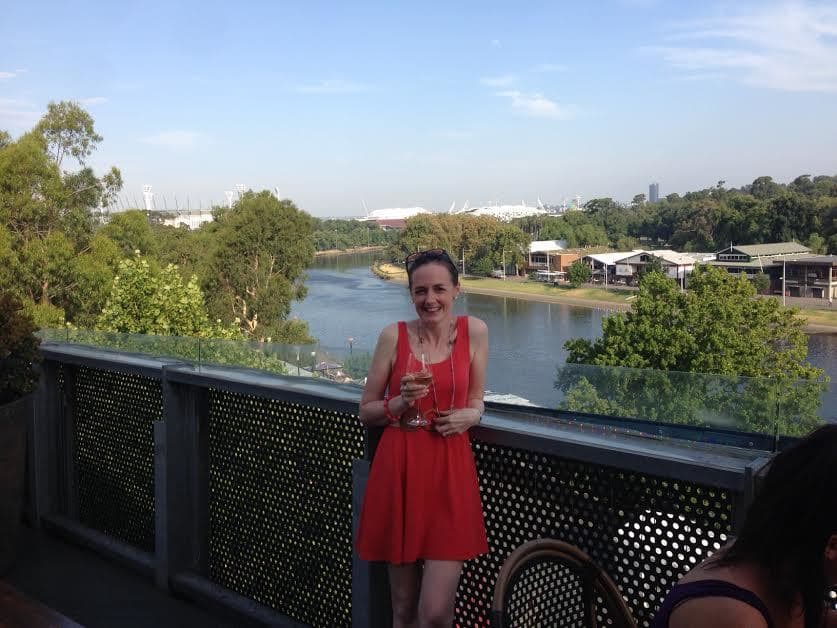 2. What's your packing strategy?  Heavy or light packer?  Suitcase or backpacker?
I was super light before having kids.  I went on a one year trip with just a 20 liter backpack.  Now that I travel with very young kids, it is just not possible to be that light, but we manage to stick to two suitcases even with taking a travel cot, formula, bottles, nappies etc so I think that is still quite impressive!
3. How do you afford your travels?  Budget traveler or lean more towards luxury?
I started off as low budget and now every trip I take seems to go up a notch! I would say we are low midrange.  We save and travel on that.  Our last trip was paid for by a redundancy payment.
4. If you could go anywhere tomorrow, where would you go?
Trans mongolian.  I would looooove to do that epic journey.
5. Is there anywhere you won't travel to and why?
Fiji.  The political situation is not something I wish to support by spending my money there.  Plenty of places have bad government, but this is somewhere where tourists refusing to go could make a difference.
6. What's the most adventurous thing you've eaten?
I am non adventurous when it comes to food.  My most adventurous was probably having bangers and mash here in Melbourne where the bangers were kangaroo and emu sausages.
7.  Y'all just got back from a pretty amazing trip including exploring Caribbean islands and a USA road trip.  What were some of the main highlights?
The US road trip in general was probably the highlight.  We loved seeing more of the USA and travelling round in a car made it easier for us than usual with our little kids.  New Orleans, Charleston and Chattanooga were the highlight of that.  We also loved our Caribbean cruise.
8. It's pretty inspiring to see that a family of four which includes two young children can travel, especially at longer lengths.  In what ways have your children suprised you in being able to adapt during traveling?
Honestly, the children adapt quicker than adults.  It can seem so impossible to travel with kids before you do, but it really is no harder than being at home.  In fact, it is easier since both parents are around all the time.  The kids have both loved it.  The most surprising thing for me has been how they have retained memories.  My three year old talks about things we did in Asia a year ago when she was only two.
9. You've also done plenty of solo trips.  What's the highlights and lowlights of solo vs family travel?
The freedom that comes with solo trips is definitely something that is different now.  Being able to see the nightlife is also something of the past, at least for now.  Our kids are in bed by 7pm.  Also, they need a nap which means that we can't pack anywhere near as much into a day as we used to.
There are some great benefits to family travel though.  The top of the list would be seeing their faces as they discover new things and getting to spend so much quality time with them.  I also love hearing how my three year old explains the world to other kids.  She told her best friend the other day about the different countries we went to and how we live in Australia and showed her on a globe.  All without prompting.  I think that is amazing.
The other big perk is that it is a great way to get to know the local population of countries.  So many people are so friendly and helpful towards us as we travel and it gives us a way in with the local people that we didn't have before.  I have learned you can get sick of people telling you how gorgeous your kids are though.  Our daughter is a red head so we attract a lot of attention which is not always welcome.
10.  What's the #1 item on your bucket list?
Trans Mongolian!
11. Most importantly, where to next?
 We already have a Malaysia and Bali trip booked, but I think our next trip will be to Norkfolk Island (in the Pacific) then either Singapore or Sri Lanka.
Follow Sharon and her family for more travel inspiration: Facebook, Twitter, Instagram and Pinterest.
Latest posts by Ashley Hubbard
(see all)