This post may contain affiliate links, meaning if you book or buy something through one of these links, I may earn a small commission (at no extra cost to you!). Please see my disclosure.
Meet the Gypsies : Samantha & Yeison of My Tan Feet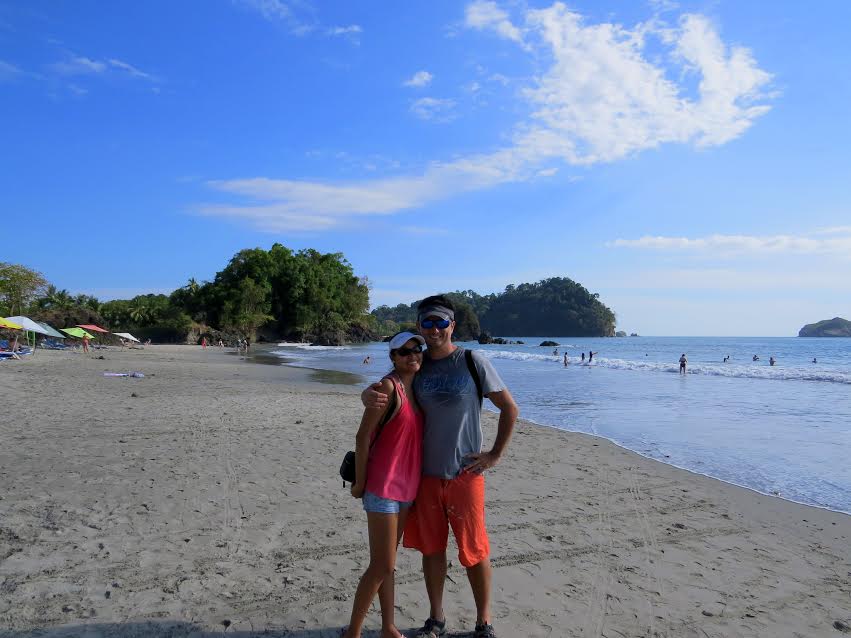 1.  Who are you?  Where are you from?  Where are you now?
I am Samantha and my boyfriend Yeison and I are the founders behind the travel blog Mytanfeet. I am from the States and he is from Costa Rica. Currently we are living in Costa Rica.
2.  What's your packing strategy?  Heavy or light packer?  Suitcase or backpacker?
Yeison is a lot better at packing than me since he has more experience. I've gravitated towards using a backpack since it's just easier when you're taking buses all the time and not flying. We try to pack light but sometimes it doesn't always turn out that way. We're working on lightening our load and learning what's important and what's not. I'm the guilty one when it comes to "Wellll we MIGHT need it" And of course we never end up needing it!
3.  How do you afford your travels?  Budget traveler or lean more towards luxury?
We both work and have saved up some money from our previous jobs. I would say we're more mid range travelers. We are always looking for a good deal but we won't say no to spending a little bit more for luxury for a special occasion or splurge once in awhile. Hostels can get old after being in so many and sometimes you just want to relax and have some privacy. It's great that it's cheap and all but I'm a bit of a germ phobe so I'm not a huge fan of sharing bathrooms with people I don't know.
4.  If you could go anywhere tomorrow, where would you go?
For me, I'd want to go to New Zealand. That's my dream country to travel to and I can't wait until I finally make it there! It looks so beautiful!
5.  Is there anywhere you won't travel to and why?
Hmm not sure. I feel like we'd both be open to any country since there's so many places we want to go and we wouldn't say no to new adventures.
6.  What's the most adventurous thing you've ever eaten?
I've eaten some weird things in my life primarily because I eat Chinese and Taiwanese food so even though they may seem weird to other people it's normal for me. I haven't eaten snake or insects but some things I have eaten which are kind of weird are duck beak, pig feet, and pig ears.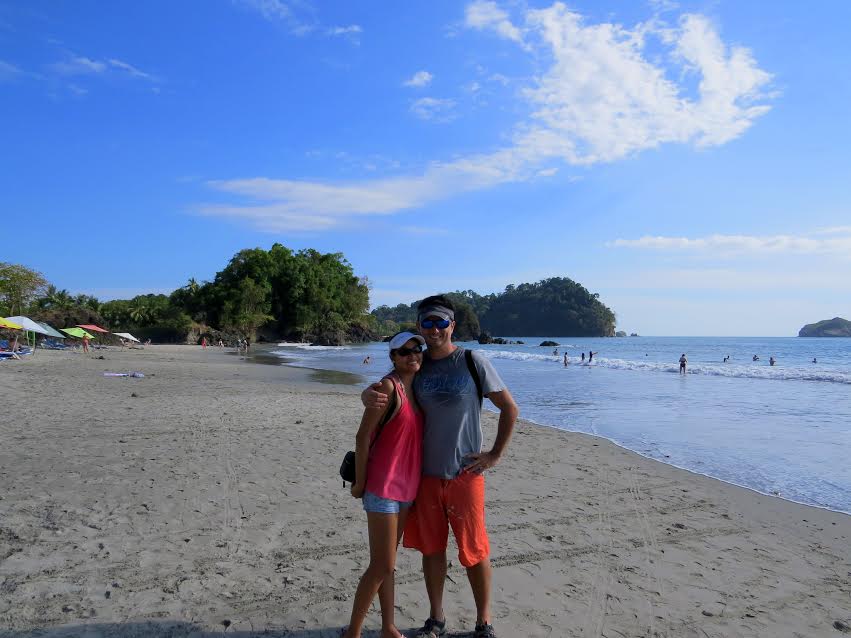 7.  Your blog is primarily Costa Rican based.  Do y'all ever consider moving somewhere else?  If so, what are the options?
I've lived in Costa Rica for nearly a year and a half, and Yeison all his life. We love it but yes we do definitely want to live somewhere else, not forever (but who knows), at least for a bit. We're planning on moving to Taiwan in the fall because nearly all my extended family lives there. I want to explore more of the country where I came from and it's a great central point to go visit other places. I wouldn't mind living in Europe or Australia though, that would be a huge change for both of us. Hopefully in the future sometime!
8.  Samantha, I lived in the PNW as well.  What do you miss most about home?
Obvious answer would be my mom's cooking but in terms of the PNW, I miss the scenery. I grew up in Olympia (the capital city of WA) and then went to college in Seattle and yes, it does rain a lot for those who are wondering. It's kind of more like a drizzle though, not a downpour like people think. But when spring comes around, oh my Washington is gorgeous. The cherry blossoms at UW bloom early April at the quad and was one of my favorite things about campus. Capitol Lake is beautiful. The view of Mt. Rainier as you're driving on I-5 is unlike any other. I love how it's green all year round and that there are so many outdoor activities to do. Outside of Seattle like in the Snoqualmie and Issaquah areas, the hiking is just simply amazing. Mount Si, Little Si, Poo Poo Point, Tiger Mountain. That's definitely one thing I missed out on, exploring more of Washington because during the summer it's beautiful there.
9.  Out of the two of you, who is the more adventurous one?
We're both fairly adventurous but I'd have to say Yeison. He LOVES any sort of activity that is crazy and spontaneous and he loves that adrenaline feeling. He's done many more adventurous things than I have – except for food, I definitely beat him in that!
10. I really love your Trash in Paradise feature on your blog.  What brought about this idea?
We came up with this idea when we were in Bocas del Toro, Panama. We had just come back from San Blas which isn't as popular as Bocas but 100 X more beautiful (in our opinion). It was pristine and clean, free of thousands of tourists stomping through but Bocas was completely different. We would see trash piled up on the beautiful beaches, in the waters where fish would swim around it and on the streets. It made us really sad to see the consequences of the tourism industry as Bocas used to be as organic and pristine as San Blas before all the development. We came up with
Trash in Paradise
 to feature photos of garbage found in beautiful places around the world, to show that the problem is getting bigger and bigger and awareness needs to be spread. We need to work to preserve these spots or else in a hundred years or who knows how long, they'll disappear.
This isn't to point fingers at anyone but to realize that us humans created this problem and we need to do our part to fix this problem.
11.  Most importantly, where to next?  
I'm going back to the WA for a bit in April to visit family and if all goes according to plan, we'll be setting off for Asia in September! Between now and then, we'll still be in Costa Rica and traveling around the country. Once we get settled in Taiwan, we'll be visiting nearby countries such as South Korea to visit Yeison's family, Vietnam, China, etc.
Where to find Yeison and Samantha…
Latest posts by Ashley Hubbard
(see all)