This post may contain affiliate links, meaning if you book or buy something through one of these links, I may earn a small commission (at no extra cost to you!). Please see my disclosure.
Meet the Gypsies : Patti & Matilda of The Travel Sisters

1.  Who are you?  Where are you from?  Where are you now?
We are Patti and Matilda- two sisters from Chicago.  We just returned home from a trip to Las Vegas and are planning our trips for the next few months.
 2.  What's your packing strategy?  Heavy or light packer?  Backpack or suitcase?
Definitely light packers.  We learned a valuable lesson about overpacking on our first trip and ended up shipping some of our stuff home.  We both have individual packing strategies that we swear by.  Patti has a master packing list she always uses and Matilda packs everything in packing cubes.  As far as backpack or suitcase, we use both.  It just depends on the destination.
 3.  How do you afford your travels?  Budget traveler or lean more towards luxury?
When we began traveling in college, we were budget travelers.  Our trips were financed with savings from part-time jobs.  Later, full-time jobs allowed us to travel a little more mid-range.  About two years ago, we discovered how to earn miles using credit cards and other travel hacking methods which has enabled us to enjoy more luxury.  Now, we are budget to luxury and everything in between.  Like our choice of luggage, it depends on the destination.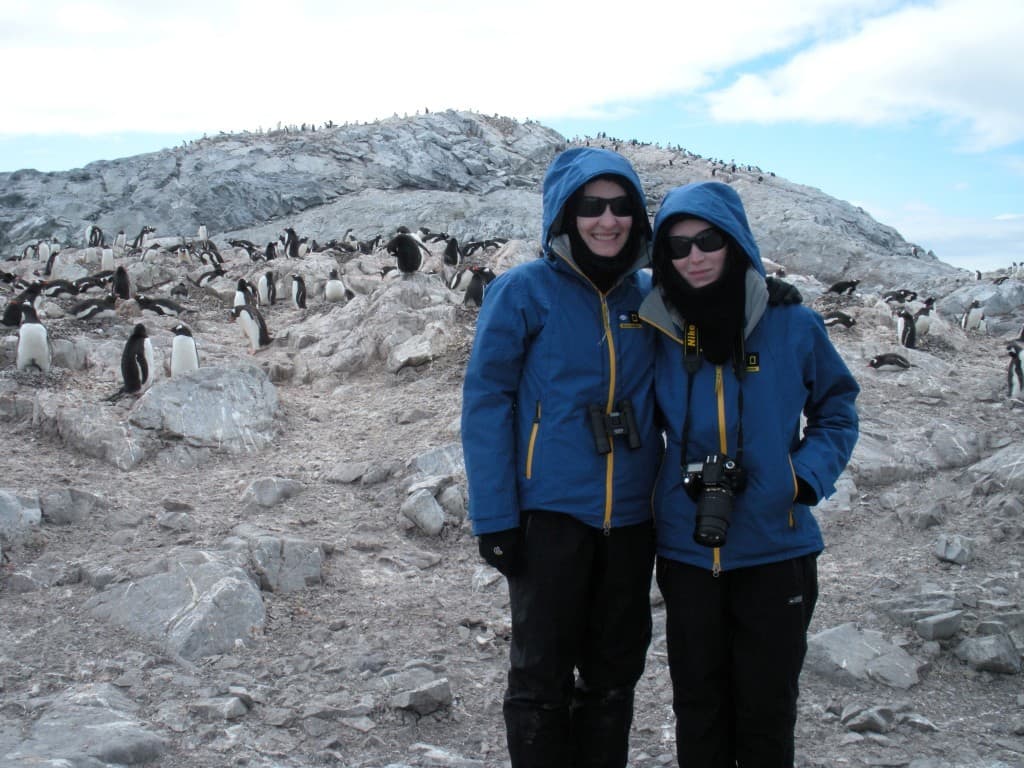 4.  If you could go anywhere tomorrow, where would you go?
We would probably go back to Antarctica.  It was a dream trip but it flew by way too fast.
 5.  Is there anywhere you won't travel to and why?
No.  We are open to going anywhere provided it is not a war zone or somewhere where are lives are truly at risk.
 6.  What's the most adventurous thing you've eaten? 
We have not eaten anything too adventurous yet-probably a tie between various game meats like zebra in Namibia and panda cakes (what they feed pandas) in China.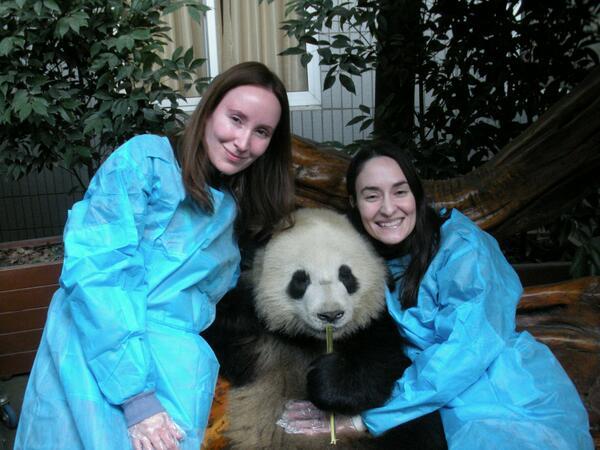 7.  Y'all both work full time.  How do you make the most of vacation time?
For starters, we make sure we use ALL our vacation days.  We also take advantage of holiday weekends to sneak in a few extra days on our trips.
8.  Out of the two of you, who is the most adventurous?
Definitely Matilda.  She has done more adventurous activities (rappelling, sky diving, shark diving etc)  on trips without Patti.  Patti is more risk averse.
 9.  What's the #1 item on your bucket list?
There is no #1 but some frontrunners are the wildebeest migration in Tanzania, the snow monkeys in Japan and the Arctic.
 10.  Do y'all ever travel separately?
We've traveled solo, with our significant other, friends and family but really, we are each other's favorite travel buddy.  Our travel styles are similar and we discovered our love for travel together so it's kind of our thing.
11.  Most importantly, where to next?
We have the when but not the where.  We're thinking a long weekend trip around Thanksgiving weekend and a long trip somewhere in Asia for January.
Find Patti & Matilda…
Latest posts by Ashley Hubbard
(see all)