This post may contain affiliate links, meaning if you book or buy something through one of these links, I may earn a small commission (at no extra cost to you!). Please see my disclosure.
Meet the Gypsies : Natasha of The Boho Chica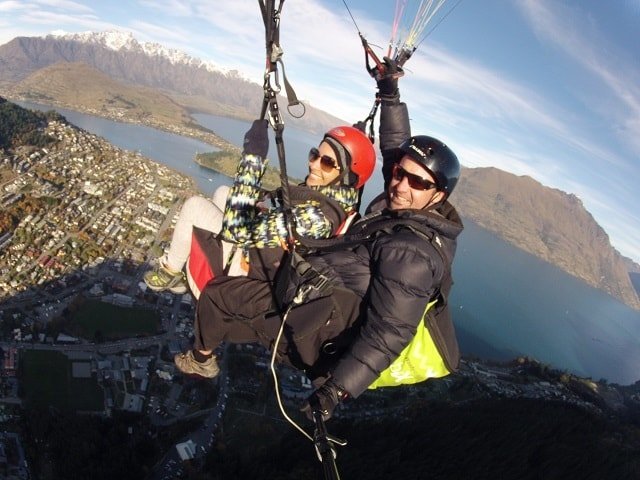 1.  

Who are you?  Where are you from?  Where are you now?
Hi, I'm Natasha. I'm originally from Mumbai, India but have been a resident expat in Dubai for most of my life. I was born and raised in this city and call it home. Right now, I'm in Dubai.
2.  What's your packing strategy?  Heavy or light packer?  Suitcase or backpacker?
I like to pack items that are versatile; items of clothing that can be paired in different ways, neutral coloured shoes that go with many outfits, totes that double as beach bags, or an extra piece of luggage to put shopping in, scarves that can be used to cover my head or add colour to a monochrome outfits. Usually I'm a light packer and definitely prefer a backpack over a suitcase
3.  How do you afford your travels?  Budget traveler or lean more towards luxury?
I finance my travels with my savings from years of working at corporate jobs. At most times, I'm a budget traveler, but I do like to spend on accommodation that's a little more than the bare minimum. Occasionally, I go on luxury trips, but they are usually shorter in duration.
4.  If you could go anywhere tomorrow, where would you go?
Cuba. I'd love to spend a month in the country, learning Salsa, enjoying Afro-Caribbean rhythms, and dancing on the streets as the Cubans do. I absolutely love the traditional music and think it would be fantastic to experience the community spirit that this dance brings. I've also heard that walking on the streets of Old Havana transports you to another time and I imagine I would quite enjoy that.
5.  Is there anywhere you won't travel to and why?
I wouldn't travel to regions experiencing conflict or unstable political situations for reasons of safety. At the moment, I would not travel to Cairo either because as a woman, I wouldn't feel safe there.
6.  What's the most adventurous thing you've eaten?
Crickets in Bangkok.
7.  You live in Dubai.  What's your favorite thing Dubai and any tips about visiting there?
There are many things that I love about living in Dubai. To name a few, I love how cosmopolitan the culture is in the city as a result of the many nationalities that live here. Most of all, I love that it's sunny here all year round. I cannot imagine living somewhere where it gets cold, dark and gloomy, I would miss the sunshine!
Dubai is definitely not cheap but it's an impressive city to visit. It is an excellent example of well-planned urbanization and despite mixed opinions on the pace of development here, the kind of economic growth city has achieved is no mean feat.
I would advise visitors to come with an open mind and remember to respect the local culture. The people of this city are very tolerant; all nationalities, cultures and religions are respected here but it's only fair for visitors to remember to do the same. I've seen tourists dressed in beachwear while riding the metro to the beach and that is very inappropriate and also silly because it gets quite cold in the metro!
Middle Eastern cuisine is simply delicious and the night life in Dubai is great. We have sunny beaches to enjoy all year round. The best time to visit is mid-October to mid-March when it's also possible to go the desert which is beautiful and a must-do for first timers.
8.  You have a passion for volunteering.  Any tips for others wanting to start?
Volunteering is a great way to contribute your time and skills to causes you care about but it's necessary to do your research so that you're actually doing good like you intend to. It's important to match your skills to the needs of the community you're volunteering in, otherwise it's a waste of resources.
Very often, I come across people who are volunteering more for themselves than for the cause.  People thinking about volunteering and wondering how to organize their program will find this post I wrote on the topic useful.
9.  What do you do for a living?
I used to work in corporate finance but I'm now transitioning to a career as a full time blogger and travel writer.
10.  What's the #1 item on your bucket list?
The #1 item on my bucket list is to experience Antarctica. I think I'd be completely blown away by the landscape because it is truly like nowhere else. I've spent so many days looking at pictures of Antarctica and I hope I can experience it in my lifetime.
11.  Most importantly, where to next?
I have a trip planned to Turkey at the end of this year. I'm really looking forward to trying Turkish cuisine and the street food in Istanbul. The country has some regions with unique natural geological formations such as Cappadocia with features that look like fairytale chimneys and homes, churches and monasteries built inside caves. Then there are the hot springs in Pamukkale which also look like they are right out of a fairytale!
Find Natasha here…
Latest posts by Ashley Hubbard
(see all)