This post may contain affiliate links, meaning if you book or buy something through one of these links, I may earn a small commission (at no extra cost to you!). Please see my disclosure.
Meet the Gypsies | Naomi of Probe Around the Globe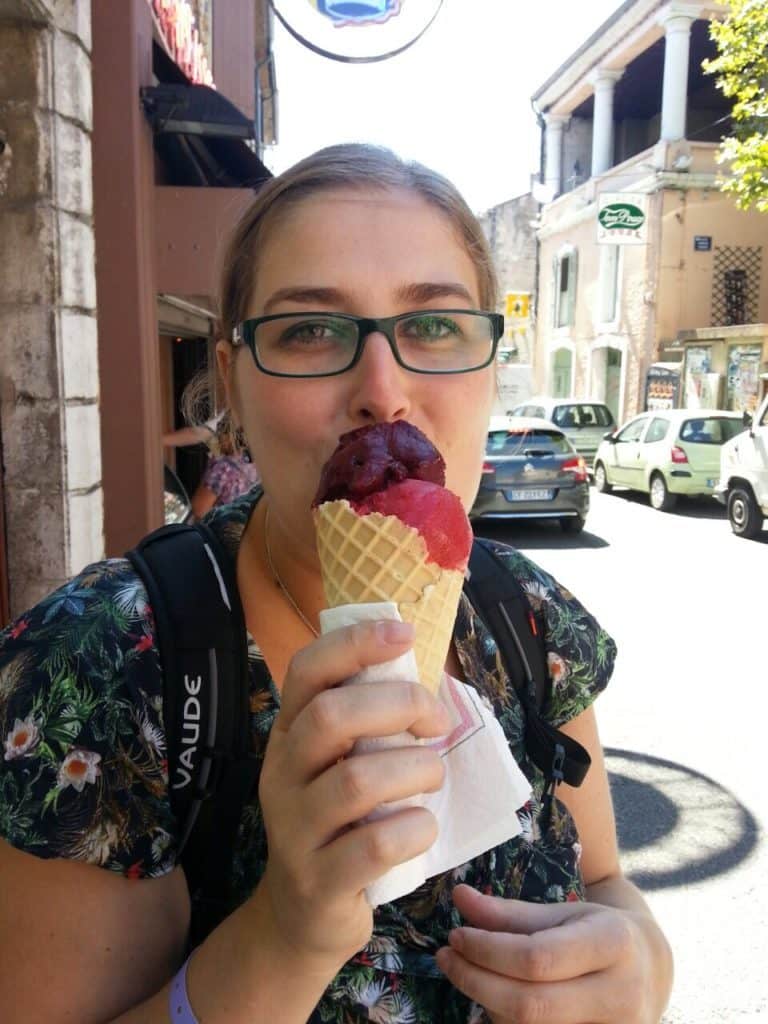 1.  Who are you?  Where are you from?  Where are you now?
Hi! My name is Naomi and I blog at Probe around the Globe. I'm from the Netherlands and that's where
I live now. I travel as much as I can and want to share my stories and tips whenever possible.
2.  What's your packing strategy?  Heavy or light packer?  Backpack or 

suitcase?
I don't really have a strategy. I always pack last minute and it depends on the destination how much I'll bring. If I'm flying low budget, then I try to avoid extra luggage fees and only take carry on luggage. But when I really go on vacation, I bring as much stuff as I can cram into my suitcase.



3.  How do you afford your travels?  Budget traveler or lean more towards luxury?
I work full time and try to save up as much as possible for travel. Travel is my No 1 priority after the monthly bills have been paid. For this reason I am a budget traveller, but luckily, I can afford a little bit more luxury these days and eat out a little bit more then in my budget days.  However, I still keep track of my travel expenses and try not to pay more than is strictly needed. On my blog, I share my travel expenses for my trips.




4.  If you could go anywhere tomorrow, where would you go?

If I could leave tomorrow, I'd love to go to Japan and see the cherry blossoms in bloom. But my list of things to see and do is so long, I could just go to the airport and take the first flight out and be totally ok with that.



5.  Is there anywhere you won't travel to and why?



I don't really have a golden rule but some countries just don't interest me as much as others. I also try to avoid the big countries that rule over other countries and are in dispute. Luckily, there is still so much more to explore.



6.  What's the most adventurous thing you've eaten?

When I was in Mongolia, I was offered a lot of food that I couldn't trace back to it's origin and that was really challenging. I did manage to eat a little bit of everything that was offered to me. I didn't want to offend anybody. As I'm traveling to Peru soon, I'm actually looking forward to try some "cuy" (guinea pig).




7.  How does having a chronic illness affect traveling?



I have Crohn's disease which is a chronic illness of the intestines. It limits my energy and I have to plan a lot ahead, to make sure I do not waste any energy while I'm travelling. I need to travel as efficient as possible to avoid running out of energy. I also schedule more down time than other travellers, to recharge my batteries and to leave some room when I get sick.  At first, I ignored my illness and wanted to do as much as all the other travellers. Now I have accepted the fact that I need to nap and sometimes spend most of my time in the bathrooms. Things do get better though, and I share my tips on my blog. I'm very lucky to still be able to travel.



8.  How do you balance home life with traveling?
I own a house, have animals and I have a boyfriend. I try to travel as much as possible, but he cannot always come with me. If possible, I try to take somebody else with me but I also travel solo. Luckily my mom looks after the house and animals and for my next big trip, I arranged somebody to come house sit for me.  I try to space out my travels, so it doesn't conflict too much with my working schedule but I guess I'll always want to travel more!



9.  What's the #1 item on your bucket list?
My bucketlist is so long and I don't really keep track of things on it. In a month, I'll finally will travel to South America and can cross some things like Peru and Bolivia of the list. I have been planning for this
trip for a long time, so I guess it is at the top of my list! I'd love to explore more of South America, like Argentina and Chili and also Antarctica!
10.  Most importantly, where to next?



Well, that answers that too! For my next trip I'll be travelling to Peru, the tip of north Chili and Bolivia and back to Peru again.
Find Naomi here…
Latest posts by Ashley Hubbard
(see all)