This post may contain affiliate links, meaning if you book or buy something through one of these links, I may earn a small commission (at no extra cost to you!). Please see my disclosure.
Meet the Gypsies : Maria of Travelling Buzz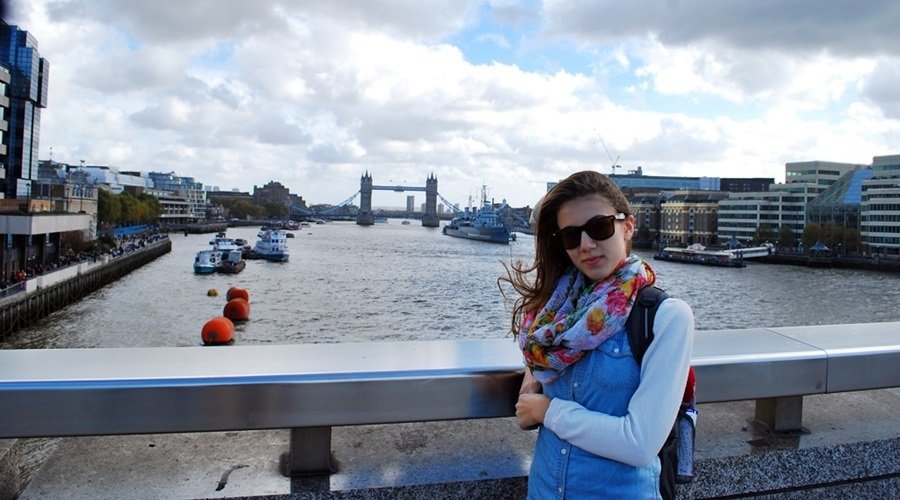 1. Who are you? Where are you from? Where are you now?
Hi, travel enthusiasts! I'm Maria and I'm from Bulgaria, a small but charming country in Eastern Europe. Right now I'm on my way back home from an amazing one week trip to Athens, Greece for the biggest conference for travel bloggers – TBEX.
2. What's your packing strategy? Heavy or light packer? Suitcase or backpack?
I prefer to pack light but well, it's not always working haha. For short trips I travel with a backpack but if I'm staying longer in a certain place I bring my mini suitcase with me.
3. How do you afford your travels? Budget traveler or lean more towards luxury?
I always try to travel on a budget and to find the best deals and the cheapest ways to explore the city I'm in. That doesn't mean I don't experience a destination the best way I can.
I afford my travels with saving money from my full time job's salary. I save a certain amount every month just for my trips – planned or unplanned.
4. If you could go anywhere tomorrow, where would you go?
Australia or Canada.
5. Is there anywhere you won't travel to and why?
Right now I would not travel to Ukraine, Middle East and West Africa for obvious reasons.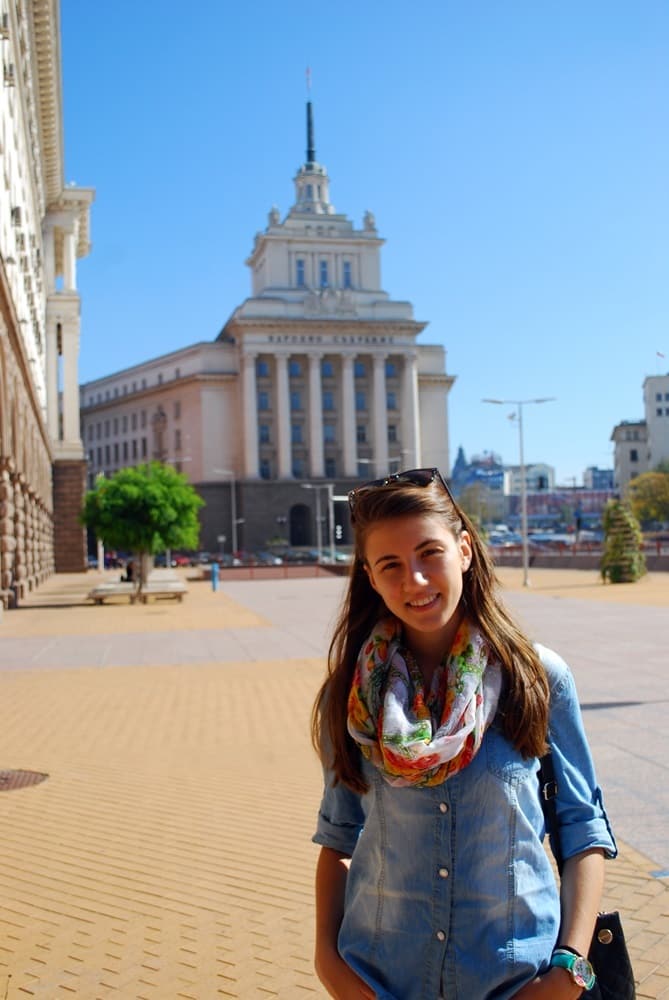 6. What's the most adventurous thing you've eaten?
I don't really like to experiment with food. That's why I don't have interesting stories about food. Oh, once I tried cooked pig's ears and it was awful. So I learned my lesson haha.
7. You're from Bulgaria. What's your favorite thing about it and what are some must sees and dos?
My favorite thing about Bulgaria is how rich of nature, history, culture this country is. There are so many interesting places and stories that amaze me every day.
Must sees: Plovdiv with its Old town, Nessebar with its preserved fortress, Sofia – the heart and the capital of Bulgaria, Tryavna with its paved streets and tipical revival architecture, the 7 Rila Lakes, Rila Monastery, Belogradchik Rocks… and many more.
Must dos: Drink rakia, watch traditional Kukeri dances, watch the fire dances called Nestinarstvo, spend Christmas here…
8. Any tips for working full time and traveling?
Try to put aside a certain amount of money every month just for travel – 15-20% of your salary for instance, and when you have a few days off from work, just go somewhere new!
9. What do you do for a living?
For now I'm an editor for an online business media in Bulgaria. Aside from that I am student and right now I'm working on my Master's degree on Economy of Tourism.
10. Most importantly, where to next?
Hmm, I'm thinking about Italy but who knows…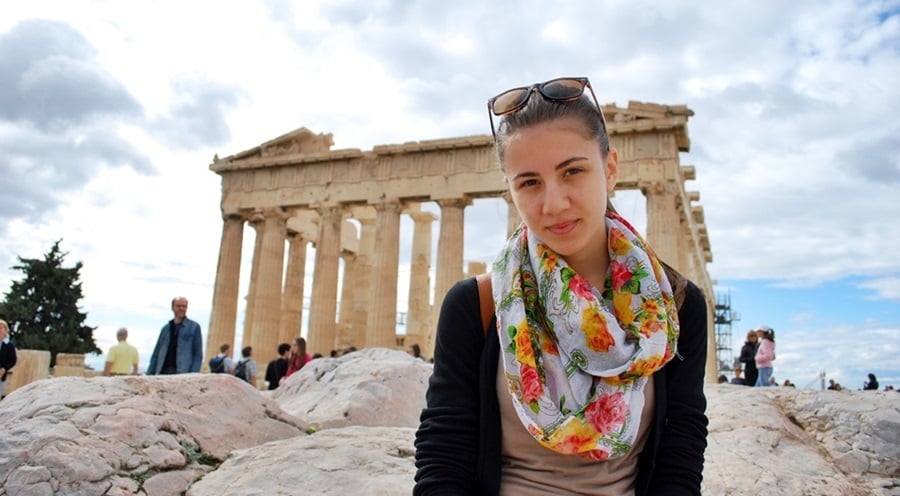 Find Maria here…
Latest posts by Ashley Hubbard
(see all)