This post may contain affiliate links, meaning if you book or buy something through one of these links, I may earn a small commission (at no extra cost to you!). Please see my disclosure.
Meet the Gypsies : Lina & David of Divergent Travelers
1.  Who are you? Where are you from? Where are you now?
My name is Lina and my husband David and I run the travel blog Divergent Travelers.  I was born and raised in Hawthorne, Wisconsin. Although I have done a lot of traveling, I have lived in Wisconsin my whole life.  Currently, sitting at my in-laws kitchen table (since we have sold our house!) in South Range, WI, watching it snow. I leave for New Zealand in 4 days!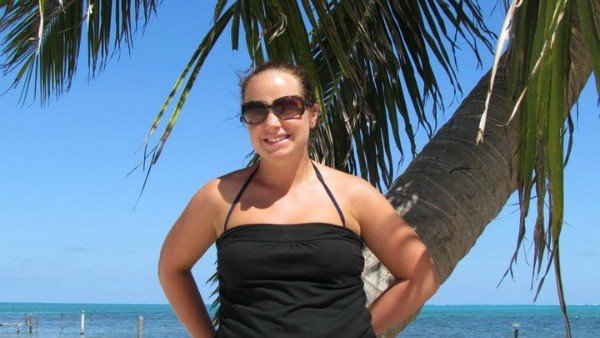 2.  What's your packing strategy?  Heavy or light packer? Suitcase or backpacker? 
Efficient. I like to be minimal, but at the same time, there are certain things I have to have. So I consider myself and efficient minimalist. Some people may carry more or less of certain things, and I try not to get hung up on a packing standard. It is different for everyone, we all have different priorities about what we need.  Light, I don't like lugging around too much.  Backpacker/Flashpacker. I have never liked suitcases and have been carrying a backpack on all my travels for at least 6 years now.
3.  How do you afford your travels? Budget traveler or lean more towards luxury?
SAVE. I have always made travel a priority, even when I was working I saved all my spare cash and PTO so that I could travel several times a year. Our upcoming RTW is being funded by our savings.  Budget for sure. We like to splurge on activities, but when it comes to food, lodging and transport it's all about budget I used to challenge myself to do all things I wanted and come home with money. Over the years, I was able to increase the amount I brought home after each trip. Without feeling like I missed out on things too.
4.  If you could go anywhere tomorrow, where would you go?
Well, I am about to leave on a journey to pursue my lifelong dream of traveling the World. We have a 2+ year RTW planned and we leave in 4 DAYS!!!! One way tickets to Auckland, New Zealand.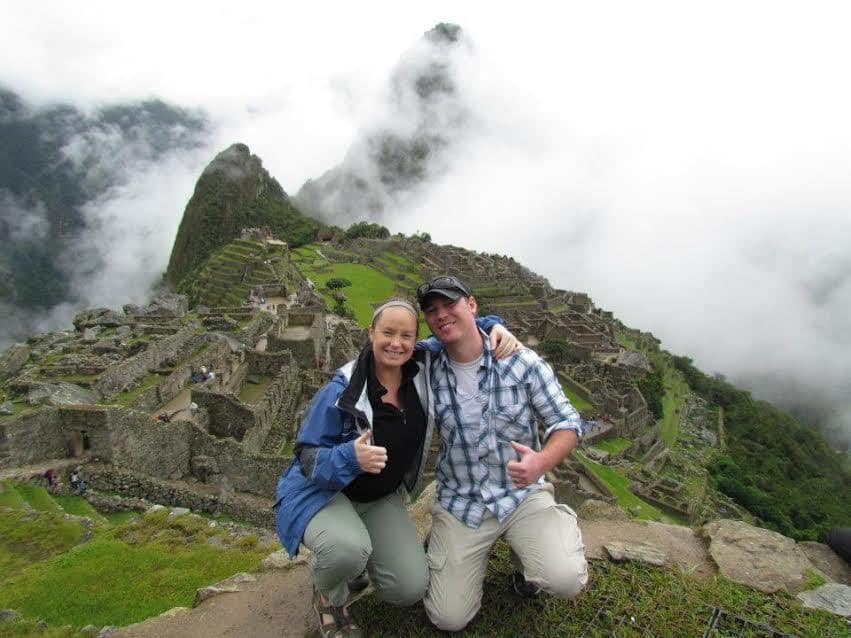 5.  Is there anywhere you won't travel to and why?
I don't think so. We are both pretty adventurous. There are certain things we don't like that will sway our destination choices, but I don't think there is any place that sticks out to me.
6.  Y'all are literally about to set out on one amazing RTW trip.  Any anxieties or worries at all or completely care-free?
We are so unbelievably excited about our upcoming trip! We have been talking about and planning this trip for at least 3 years now. We have a mixture of care-free and anxious. this is a huge change for us, we have always been corporate over achievers- working since we were 15, working through college, building our own house before we were both 25, fancy cars, etc. So when we decided to do this, we made the decision to give up all of that. We sold our house, our cars, gave up our expensive hobbies (horses & cars) and quit our high paying corporate jobs. So that does create a certain level of anxiety, but in all reality we have never been more sure about something. So we are really looking forward to this new journey together.
7.  You have a great bucket list.  Which items are you most excited to be crossing off on your upcoming trip?
Literally, EVERYTHING. LOL I just can't compare them, each one is so amazing in it's own right.  I just hope I get the chance to cross them all off in my travels.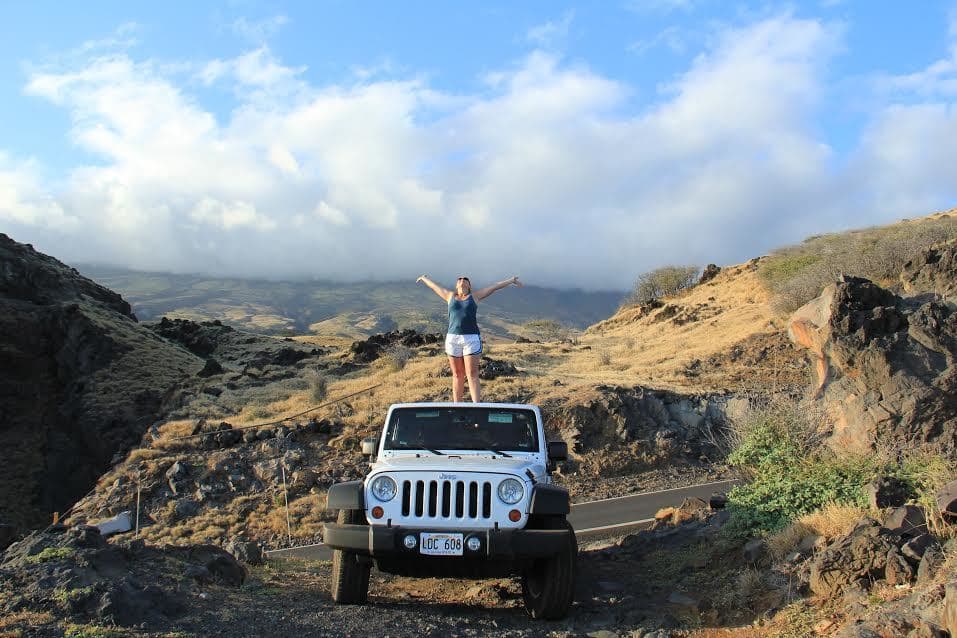 8.  What's the most adventurous thing you've ever eaten?
Oh, I am not an adventurous eater. I gag. So I really do tend to play it safe. Sometimes, under the influence of alcohol, I will put something strange in my mouth- like bugs. But I would never do it sober! LOL I tend to stick to things I can identify and know how they already taste.
9.  Lina, I'm a horse girl too.  Are you finding it hard to give up one passion to pursue another?
I am a horse lover and have been forever. I started riding horses when I was 4 and have had them in my life since then. Being an equestrian, it was a lifestyle for me, not just a hobby. I had expensive show jumpers that I spend 6 days a week riding and training on. I spent May-October attending national level shows all over the Midwest. It has been incredibly hard to subdue that passion in pursuit of this new direction. I have no doubts in my mind that I will return to it at some point, but the World is calling and this is something I have to do for myself. I am going to miss my nice show horses while I am on the road, but I am hoping I will be able to get my fix from other horse ventures while I travel.
10.  Out of the two of you, who's the biggest risk-taker?
HA! This is a toss up and totally depends on the situation. David will sometimes look at things all gung-ho that I am like, NO WAY. But then there are times when I am ready for something and he thinks I am nuts.  Who looks at that cliff and thinks…yea, it'd be a good idea to jump off that? I win this one. I am pretty pumped about skydiving and hang gliding on our trip, David, not so much.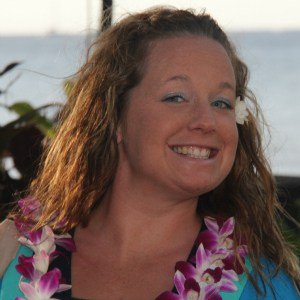 11.  Most importantly, where to next?
Who knows! We are about to set off on this amazing journey around the Globe. What's funny is every single person that has asked me about it has usually asked us, 'What are you going to do when you get back?' I have no way of answering this. How could I? This journey is going to change us and we're welcoming that with open arms. I tell people that we are not intent on the return home. We aren't making any plans for the 'end' of the trip. Whatever happens, happens. And when the time comes that we are nearing the end of our traveling journey, well, we'll think about it then!
Lina from Divergent Travelers has been traveling for 12+ years, solo and with her partner David, while working full time. They have visited 31 countries and are hoping their stories will not only inspire those of you that are thinking about the jump, but also become a place you can visit for support and information in planning and realizing your dreams! You can follow their adventures on their blog and on social media with Facebook and Twitter.
Latest posts by Ashley Hubbard
(see all)