This post may contain affiliate links, meaning if you book or buy something through one of these links, I may earn a small commission (at no extra cost to you!). Please see my disclosure.
Meet the Gypsies : Jenn & Jack of Who Needs Maps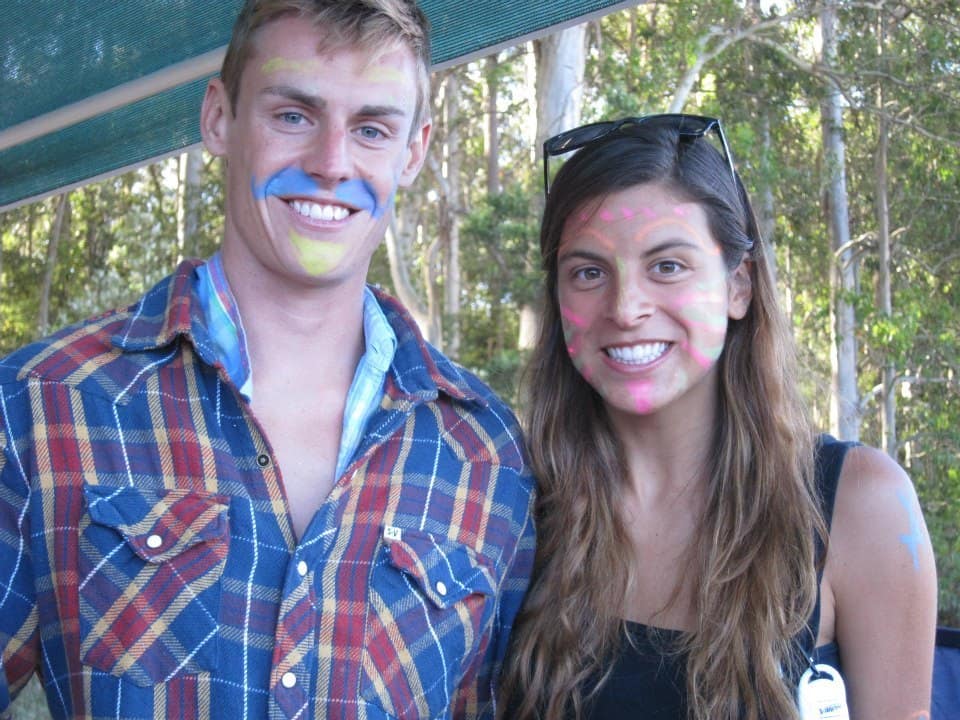 1.  Who are you?  Where are you from?  Where are you now?
We are Jenn and Jack from Who Needs Maps. We are a long distance couple from LA and Melbourne that use travel as an excuse to meet in the middle and explore the world together! Jack continues to live in the future in Australia, while I am in America (until he gets here in December!). Jack is the back end of Who Needs Maps and I am the writer, thus speaking on his behalf. We are complete opposites—the fearless and fearful, the "I'll eat anything" and the "OMG I am going to get so sick!", the risk taker and the well prepared med kit. It makes for a fun time traveling!
2.  What's your packing strategy?  Heavy or light packer?  Suitcase or backpacker?
We both brought the same backpack (which were awesome) to Southeast Asia. I don't think we could have done it with a suitcase! We started off with a lot more things, but after traveling for a bit, you tend to lose your belongings all the time. So, yea, we are light packers, and pack mostly things we don't mind losing!
3.  How do you afford your travels?  Budget traveler or lean more towards luxury?
I nannied for 5 families and was a secretary for a few months prior to leaving to Asia. I sold my clothes, random jewelry, shoes and anything else I didn't need that I could sell for whatever I can make! Hey, a dollar goes a long way in Asia!  As for Jack, he worked at a digital marketing firm for a whole year before he studied abroad in Hong Kong. So he saved up heaps from his job.
4.  If you could go anywhere tomorrow, where would you go?
Jack says he would come to LA tomorrow if he could. I think it is to avoid his upcoming uni exams and probably to show off how wonderful he is to think of me! I would have said Argentina… sorry Jack!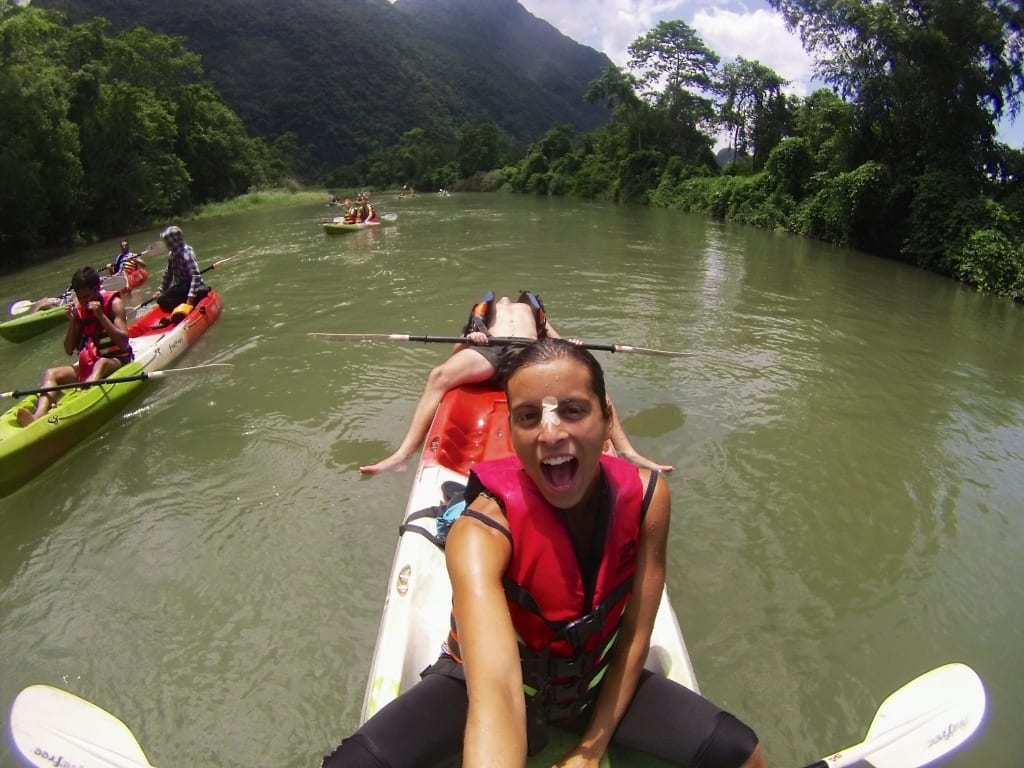 5.  Is there anywhere you won't travel to and why?
I don't think we would ever say no to a place to travel to (I think that would be any travelers view anyway) but we would maybe avoid places of high risk and crime at the moment, like North Korea. But if they clear it for safe travels, we will be there! There are also places we would place in higher priority but it doesn't mean we won't eventually get to the others ones!
6.  What's the most adventurous thing you've eaten?
Jack is the adventurous one when it comes to food. I have had a few stomach issues so I play it safe, but I have eaten a scorpion and a grasshopper once. When in Asia, right? Jack, on the other hand, has tried everything…like dog (which I wasn't too happy about as a dog owner), bugs, snake and all the internal liquids (like blood, bile, non poisonous venom, snake whisky) and rice wine mice shots. Yuck! He is fearless and will try everything.
7.  As a couple who is in a long distance relationship – what are your tips?
Long distance is hard, especially that first month or so. We have been together for 3.5 years from like the opposite sides of the worlds, so it is totally doable. There are a few things that really help make the relationship work—communication, equal efforts, trust, honesty, and fun. We use Skype, whatsapp or avocado (a couples app) to keep our communication going. We text every day, skype a few times a week, send each other secret packages every so often and travel somewhere new a few times a year! It's hard, but if you want it, it will work if you put the effort into it.
8.  Who is the more adventurous out of the two of you?
That will be Jack, easily. He will cliff jump, bungy jump, sit on the edge of any high point, climb anything climbable, eat whatever nasties he finds, go around the "DO NOT ENTER" signs. Adventure comes easy to him. I am more accident prone, like that one time I got stitches while in bed…how does that even happen? He pushes me to be more adventurous and face my fears, so it's good to have him there. Teamwork!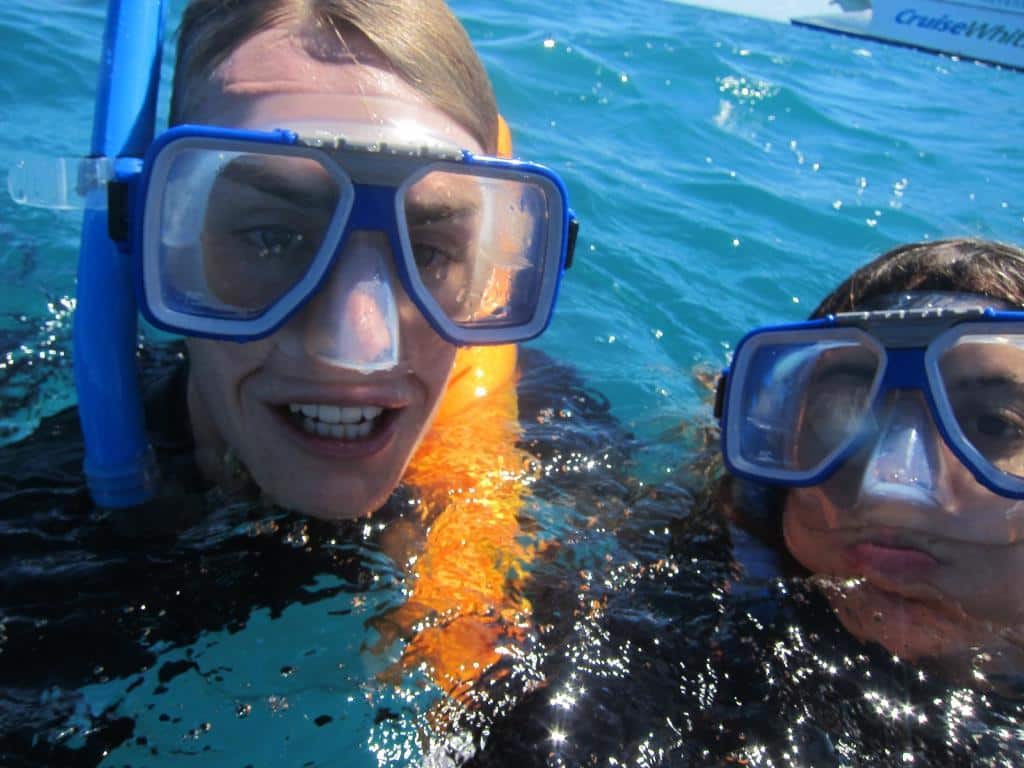 9.  Seeing as one of you lives in LA and the other in Melbourne, how did y'all meet?
We met when I studied abroad in Melbourne in 2011. We had the same marketing class and he lived next door to my friends place so we always ran into each other. We never really thought anything of it as, you know he is Aussie and I'm American, so the chances of us seeing each other ever again was slim to none. However, when I left back for the States, we were still talking and then he told me he got into his abroad program. Out of the 5 he applied to (like Canada and all over the US) he got into a school in LA. My school for that matter. And it just worked out!
10.  What's the #1 item on your bucket list?
I think here is where we really differ. As an LA chick, I am not a fan of the cold. In fact, I hate it but my top two bucket list items are to visit Alaska or see the penguins in Antarctica! How often do people say they've been to Antarctica! Jack would like to skydive or go zorbing in New Zealand. New Zealand is apparently the best place to skydive! He's the adventure guy!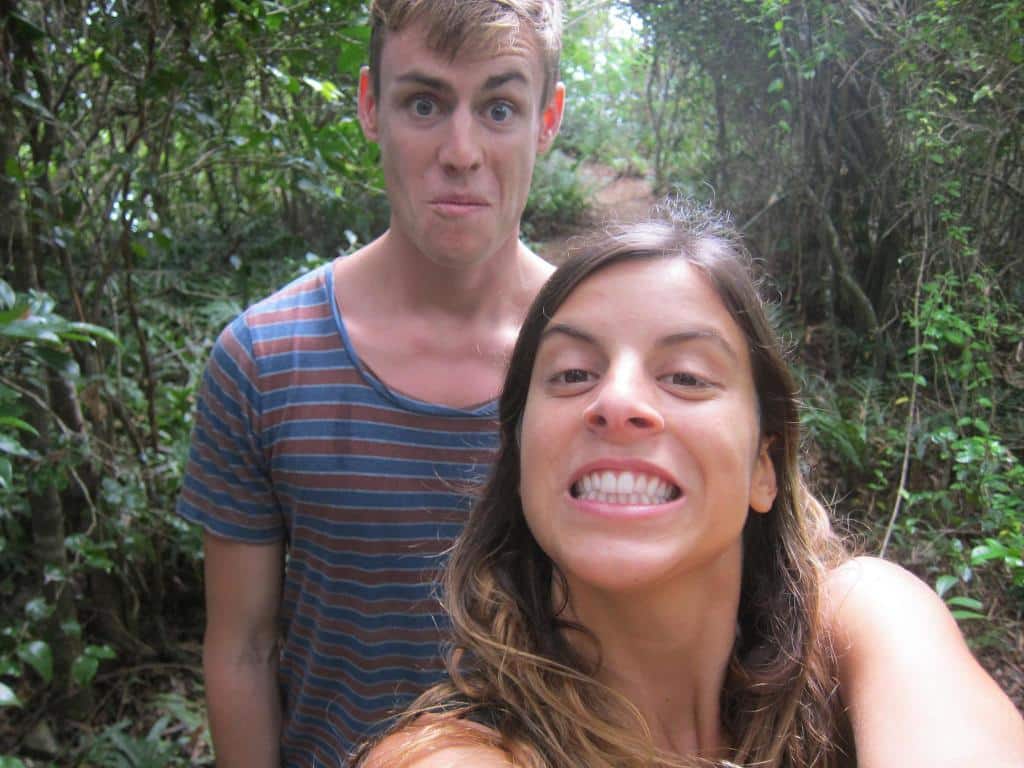 11.  Most importantly, where to next?
If we have a few months off, we are definitely backpacking South America.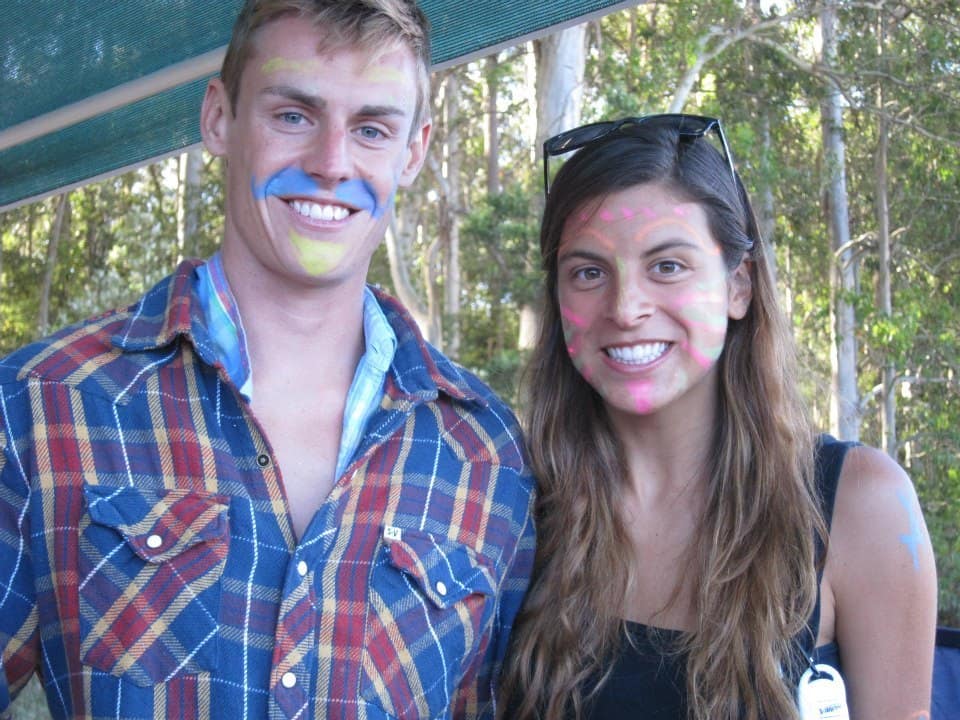 Find Jenn & Jack…
Latest posts by Ashley Hubbard
(see all)